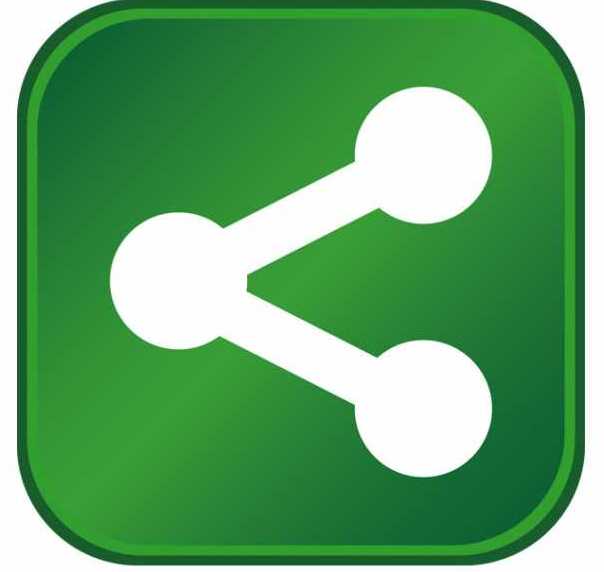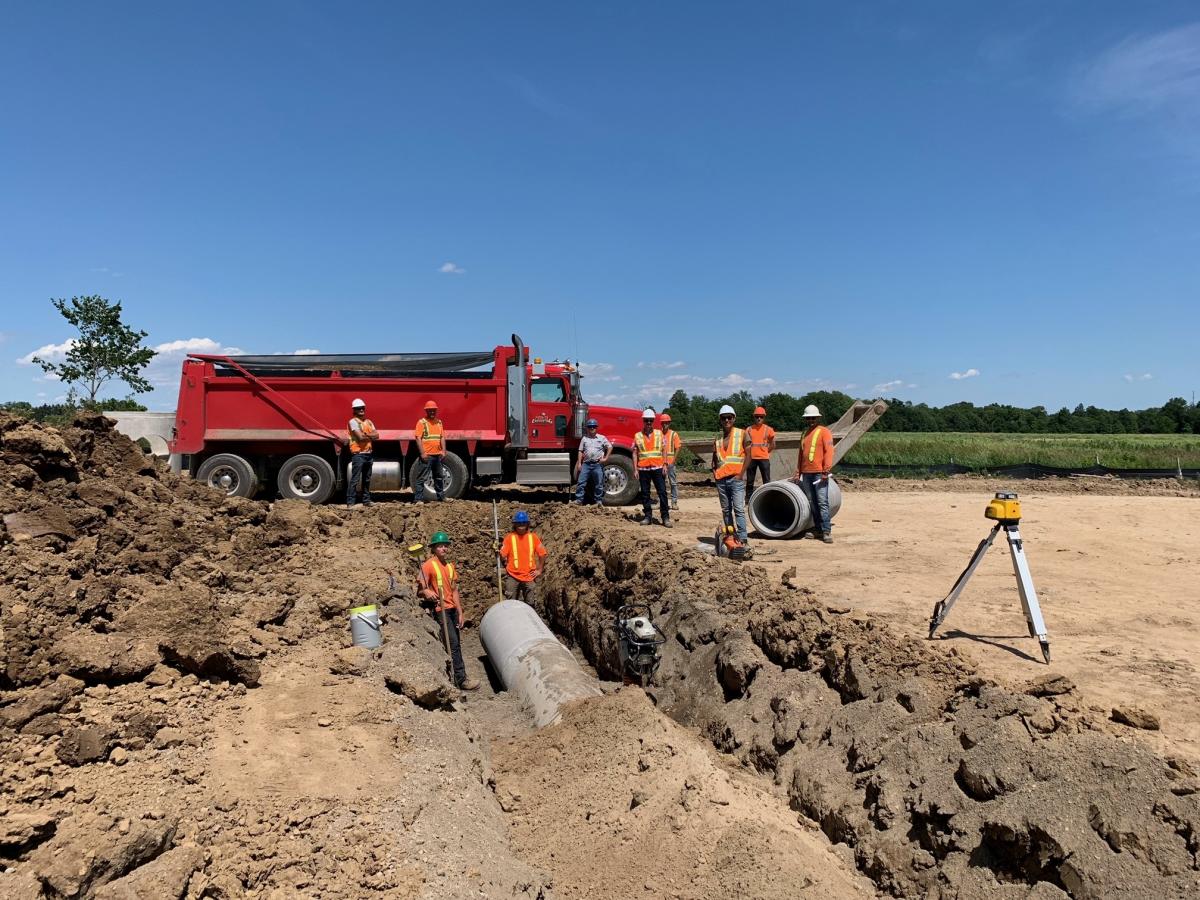 The Van Norman Innovation Park (VIP) is a new, multi-phase industrial park located on Highway 3 in Tillsonburg, Ontario – Canada's 3rd fastest growing community! With Phase 1 of the VIP 100% sold out and construction already underway, the town is well-positioned for further growth in the Advanced Manufacturing, Food Processing and Information Technology sectors.
Plans are progressing for the release of Phase 2 & 3 of the VIP, expanding the park into lands adjacent to Phase 1. The Town is currently wait-listing Phase 2 and 3. Expressions of interest can be submitted to Tillsonburg's Economic Development office at invest@tillsonburg.ca.
 
Competitively priced, the VIP's municipally owned, shovel-ready lands are perfect for companies looking to expand their operations, and for new businesses seeking development-ready locations.
A location in the Tillsonburg VIP offers strategic advantages to businesses such as:
Key access to Canada's largest market

Low costs:

No industrial development charges

Low property tax, capital and operating costs

Large regional employee base

Superior infrastructure with ultra high-speed connectivity
Services to the site include water, sewer, natural gas, electrical and gigibit fibre optic.
 
Tillsonburg's Industrial Park Advantages
NO DEVELOPMENT CHARGES

Shovel-ready industrial lands competitively priced

Low industrial taxes

Gigibit fibre service available

Business friendly council

Located in the heart of Ontario's 401 Corridor

Within a two-hour drive of 

32 universities /colleges

 and 

29 research and innovation centers

Within a two-hour drive of multiple urban centers (Toronto, London and Cambridge/Kitchener/Waterloo) without the associated high costs

Part of Ontario's Market of 15 million people

A talented workforce specializing in advanced manufacturing, food processing, production, retail services, construction, health care, finance, insurance and real estate

Canada/Ontario is one of the top places to do business

Tillsonburg is ranked one of "Canada's Top 25 Communities to Live and Work Remotely" (Maclean's 2021 Best Communities)

Tillsonburg is Canada's third fastest growing community (second in Ontario)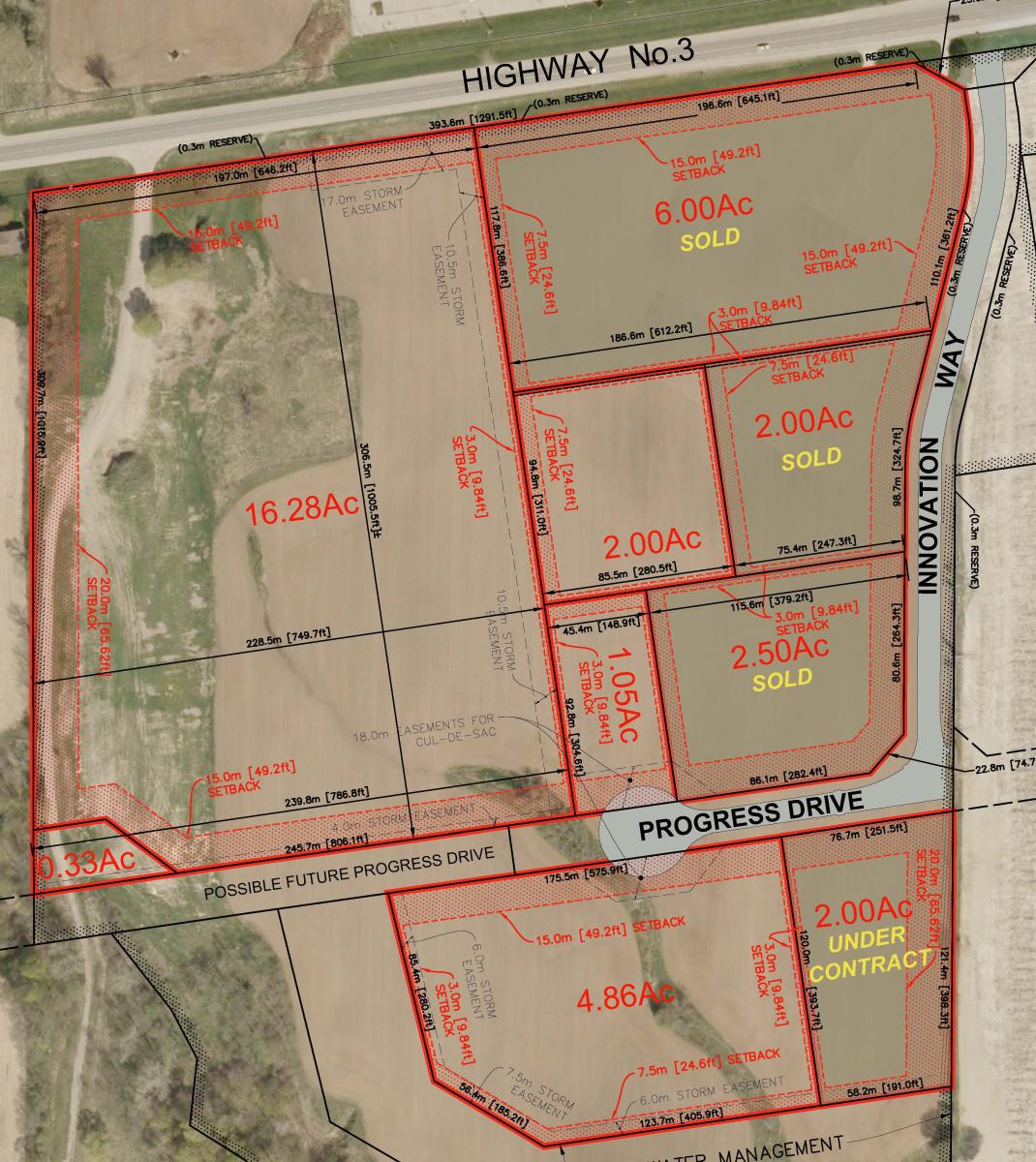 Growth and Investment

The industrial park expansion will ensure Tillsonburg has enough serviced industrial lands to meet the needs of current manufacturers while creating inventory for new investment.
"Tillsonburg has been seeing unprecedented investment interest from across the province and even from outside of Canada over the last three years," noted Development Commissioner Cephas Panschow. "Our location in the heart of Ontario's 401 corridor offers access to Canada's largest market, as well as proximity to the U.S. Northeast and Midwest."
With its strong manufacturing base and diverse economy, Tillsonburg attracts entrepreneurial people looking for a safe, active and accessible community that offers a high quality of life for their entire household.
 "Tillsonburg's strategic location, lower costs and ultra high-speed connectivity create the right environment for businesses to grow and prosper," says Mayor Deb Gilvesy.
Maclean's magazine recently ranked Tillsonburg as one of the "Top 25 Communities in Canada to Live and Work Remotely (2021)." With the growing popularity of the community, Tillsonburg has seen its population reach almost 20,000 people, up from 15,880 in 2016.

Environmental Benefits of the VIP
Because it was originally agricultural land, the development planning for Tillsonburg's VIP involved consideration of various environmental factors, including stormwater management for water quality improvements for the drainage area. The VIP's five-acre, naturalized storm water pond provides enhanced quality control measures and will ensure that all stormwater draining from the larger industrial area is enhanced prior to draining into the Otter Creek Watershed, a significant nature amenity area. 

For more information on the Van Norman Innovation Park visit www.tillsonburg.ca/VIP