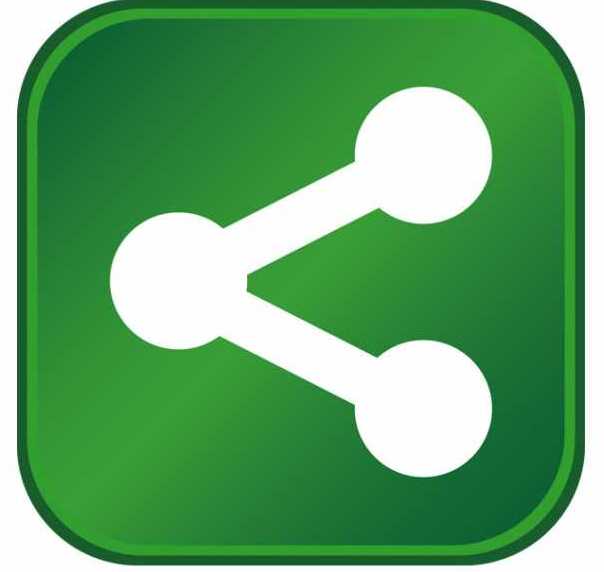 Although power plants across the nation are transitioning from coal to natural gas, Pennsylvania is well-positioned for the future of energy and industry. According to a report released in April 2016 from the U.S. Energy Information Administration (EIA), Pennsylvania had the highest growth in natural gas production in the United States between 2014 and 2015.[1] Home to the largest unconventional natural gas field in the world[2] thanks to its position atop both the Marcellus and Utica Shale plays, Pennsylvania's energy resources are creating new opportunities for companies seeking convenient and economical sources of power.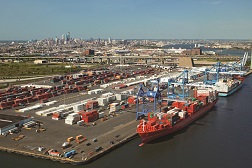 Pennsylvania boasts a diverse energy portfolio, reflecting strengths in more than just natural gas. In 2015, it produced the third-largest amount of energy in the United States and received national top-four production rankings in nuclear generation, net electricity generation, and coal production[3]. Overall, the state's energy industry currently comprises nearly 6,000 employers, with an average annual wage of $77,083 for employees[EH1] .
Talent and Training
While Pennsylvania offers plentiful natural resources in the form of abundant energy from a variety of sources, vast reserves of water — an increasingly important and valuable resource — hardwood forests, and rich soil, the state credits its people as the reason for the economic growth and success found throughout the state. Pennsylvania has talent. This takes the form of a well-educated, adaptable, and dedicated workforce. Pennsylvania's nearly 300 post-secondary institutions add more than 168,000 educated and skilled workers to the state's labor force of more than 6.4 million every year to continue Pennsylvania's legacy of industry leadership in manufacturing, life sciences, agribusiness, education, and business services.  And these universities are well-renowned — Pennsylvania is home to four of the top 50 educational institutions in the U.S. This enables companies across the state have ready access to reliable, creative and savvy leaders and employees.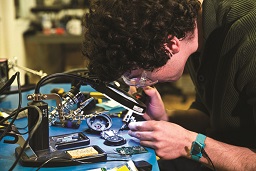 A variety of job training programs and partnerships also help equip Pennsylvania's workforce, ensuring the state can meet the evolving needs of manufacturers and businesses across the state. Its highly successful WEDnetPA program helps employers determine their workforce training needs and select from 27 training providers. Employers can choose how and where employees will receive the training, allowing these businesses to become more competitive while keeping employees' skills current and relevant. WEDnetPA is one of Pennsylvania's most widely used training programs.
Many companies have taken advantage of WEDnet's invaluable training resources, which span several skill levels from Essential Skills to Advanced Technology. Greiner Packaging Corporation — a plastic packaging manufacturer — trained 25 employees on quality standards, team building, safety, plastics extrusion, and more when it established its U.S. headquarters in Pennsylvania. The training was a crucial step to building the company, improving the overall quality of the product and driving business success.
Edward Marc Brands, a prominent chocolatier in Pittsburgh, also utilized WEDnetPA to train employees on all facets of the business, including cooking with caramel, fudge and toffee, forklift training and Class C vehicle driver training. 
With a pipeline full of critical thinkers, problem solvers, communicators and innovators, the technology industry benefits greatly from Pennsylvania's highly skilled workforce.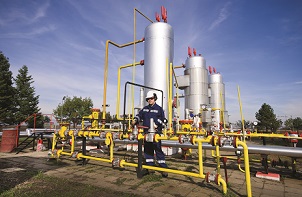 "The online reputation management industry is rapidly growing and Lancaster is the perfect place to help expand BrandYourself's talented workforce and accelerate the company's growth as leaders in the industry," [EH2] said Patrick Ambron, CEO of BrandYourself.com, Inc.
Strategic Location
Pennsylvania has been a key gateway to major markets in the United States for more than two centuries, and it hosts a built-out, established infrastructure that offers businesses a variety of options to transport their goods to market. The state provides six international airports, 66 operating railroads, four Class I railroads and three major ports that provide deep water and inland Great Lakes access. [EH3]
One of these ports, the Port of Philadelphia, recently welcomed a new shipping service linking Pennsylvania directly with port operations on the Gulf of Mexico. Exporters in the greater Philadelphia region will now have economical access to the growing markets of Mexico, demonstrating that going global in the commonwealth is hassle-free.[EH4]
Global Outlook
Pennsylvania's Department of Community & Economic Development (DCED) ensures companies in every region of the state can go global. From export counseling and trade missions to market research and in-country logistical support, Pennsylvania offers a wide suite of programs and services to expand the global reach and export capacity of the companies there. And it goes a long way — the Keystone State ranks 10th among U.S. states in the value of exported goods ($41 billion) and services ($15 billion).[EH5]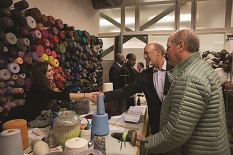 Pennsylvania also demonstrates a strong commitment to Foreign Direct Investment (FDI), breaking down barriers for businesses looking to locate in the state. As a leader in cross-border projects, Pennsylvania ranks fourth in the Northeast U.S. for FDI projects[EH6] . Pennsylvania is home to more than 6,400 foreign-owned businesses that employ more than 275,000 people.[EH7]
For these international companies, DCED and the Governor's Action Team (GAT) collaborate to manage the site selection process, providing information about the state's resources and assets, coordinating site visits and offering customized financial assistance[EH8] .  
One recent announcement demonstrates Pennsylvania's ability to attract foreign-owned businesses. Norac, an agro-food group that manufactures bread and bakery products, will establish its first American manufacturing facility in Northampton County, Pennsylvania. The company has already committed to building a 79,610 square-foot facility, and has plans to create 62 new jobs in Pennsylvania.
Ultimately, both international and domestic companies find Pennsylvania offers great talent, abundant natural resources, unparalleled access to markets in the U.S. and abroad and a host of support and services. As an attractive business location for new companies or an expansion opportunity for existing ones, Pennsylvania has the appetite, energy and opportunity for growth. By stimulating innovation and renewal — and bringing brains and expertise to the table — the state will continue to capitalize on its strengths and assets to attract, retain and grow businesses now and in the years to come.
---
[2] Penn State Marcellus Shale Center for Outreach and Research (MCOR)
---
About the Author