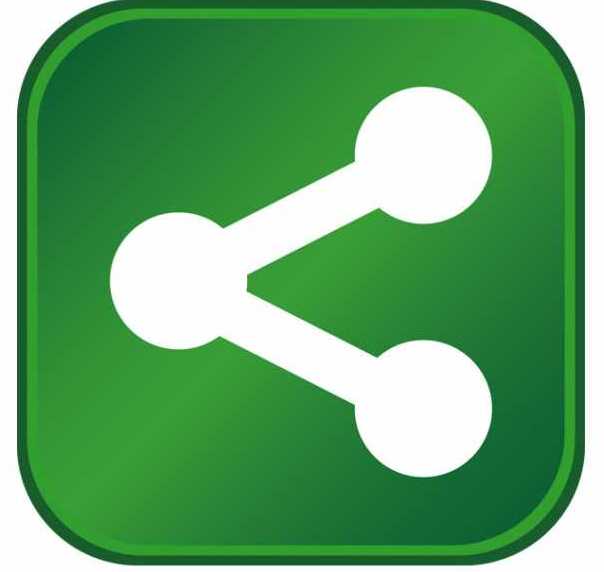 Company expects to create 100 new jobs
Image via Wikipedia
Gov. Nikki Haley, the South Carolina Department of Commerce and BMW today announced that the company will further increase its workforce in South Carolina, creating 100 new jobs at the Spartanburg plant.
The company is also creating two new workforce programs at the facility along with the additional jobs. Harald Krueger, BMW Group Board Member responsible for Human Resources, confirmed the company's intention to hire 100 professional employees. The workforce programs include a new manufacturing recruitment program: BMW Scholars, and a $5 million Associate Family Health Center.
"These innovative programs and new jobs serve to exemplify how much we care about current and future generations. This is part of our long-term approach to sustainability," said Krueger. "For us, sustainability is not just about building the most efficient vehicles in the most productive facilities. It's also about accepting responsibility for decisions that affect the future development of our associates."
These new positions will range from engineers to IT professionals and production management associates. Additional jobs at the South Carolina plant confirm the company's leadership position in premium automotive manufacturing and "reinforces the Southeast region of the U.S. as a vital job producer," added Krueger.
"BMW is a perfect corporate example of manufacturing excellence in South Carolina. They understand what it means to take care of and invest in their employees. These quality improvements and hires are why their employees invest in the quality of their product and are loyal to the company. We are proud that they call South Carolina home," said Gov. Nikki Haley.
"BMW is the company that brought South Carolina into the automotive club, and as BMW grows, so does our reputation in automotive manufacturing," said Bobby Hitt, Secretary of Commerce.
To launch the BMW Scholars program the company is partnering with three area technical colleges: Spartanburg Community College, Greenville Technical College and Tri-County Technical College, to provide work experience to students interested in pursuing a career in skilled manufacturing. The new recruitment program provides tuition and book assistance, allowing students to attend classes full-time and work at the factory up to 20 hours per week. BMW Scholars expands on the hands-on benefits of a traditional apprentice program, adding the additional value of a two-year college degree and the potential to be considered for full-time employment by BMW. Related career paths include automotive technology, robotics technology, machine tool technology, mechatronics (multi-skilled industrial maintenance) and production technology.
"The BMW Scholars program is the perfect complement to our recruiting strategy. By investing in workforce programs that build a pool of qualified men and women, we are helping to sustain the future of BMW and skilled manufacturing in South Carolina," said Josef Kerscher, president of BMW Manufacturing.
The Associate Family Health Center will be a first-class facility, employing highly-trained professionals who use the latest in healthcare technology. Use of the 20,000 - 25,000-square-foot facility will be available to all BMW associates, eligible retirees and their dependants. BMW's existing onsite associate family pharmacy will be relocated to the new facility and joined by medical and primary health care services, as well as vision, dental, physical therapy and occupational health. The combination of cost savings and the benefit of having medical services all in one location provides the company's workforce a new option in their overall healthcare management.
In addition to the BMW Scholars Program and the Associate Family Health Center, the company also recently consolidated their fire, security management and equipment resources into one existing facility located on the west end of the 4 million-square-foot campus. To prepare the building to effectively service the company's needs, renovations included: the addition of two new equipment bays, training rooms and office space. The addition of this building provides BMW with updated facilities in a more centralized location to respond easily to all on-site situations.
In 2011, the plant will produce more than 260,000 vehicles for over 130 markets around the world. Sales of the vehicles produced at the plant have met with continued high demand. In October, the plant will begin operating on a six-day production schedule to meet this global demand. This will also create new jobs for production associates.
For additional details and to apply for the new positions, visit www.bmwusfactory.com.
About BMW Manufacturing Co.
BMW Manufacturing Co. is a subsidiary of BMW AG in Munich, Germany and is the global producer of the BMW X3 and X5 Sports Activity Vehicles and X6 Sports Activity Coupe. In addition to the South Carolina manufacturing facility, BMW North American subsidiaries include sales, marketing and financial services operations in the United States, Canada and throughout Latin America; and a design firm and technology office in California. For more information on BMW Manufacturing, visit www.bmwusfactory.com.
About S.C. Department of Commerce
The S.C. Department of Commerce works closely with economic development professionals throughout the state to recruit new jobs and investments and help existing businesses grow. In 2010, Commerce recruited a record 20,453 new jobs and $4.1 billion in capital investment. Commerce won the Gold Shovel Award and the Deal of Year Award in 2011 from Area Development magazine. Trade & Industry Development magazine selected two projects recruited by Commerce and its allies in 2010 for the magazine's annual Corporate Investment & Community Impact Awards. Commerce's efforts have resulted in the successful recruitment of numerous world-class companies such as Boeing, Monster.com, Heinz, ZF Group, BMW and Google Inc. In addition to job and investment recruitment, the agency provides a range of business support services and offers grants for community development and infrastructure improvements. For more information, visit www.SCcommerce.com.