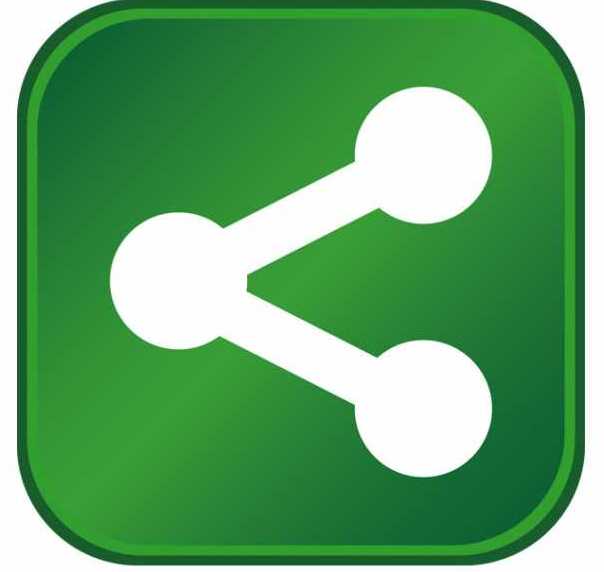 Korean-based world leader in manufacturing electric vehicles to create 370 new jobs
COLUMBIA, S.C. – July 1, 2010 – CT&T and 2AM Group officials joined Governor Sanford with officials from Spartanburg County at the State House today to announce the company's plans to establish an electric vehicle production facility in Spartanburg County. CT&T, a Korean-based world leader in manufacturing electric vehicles, in a joint venture with 2AM Group of Spartanburg, South Carolina, under the name CT&T Southeast LLC, will invest $21 million and create 370 new jobs to support its production over the next five years.  Company officials project the Spartanburg County facility to be fully operational by the fourth quarter of this year.
"Upstate South Carolina is an ideal location for our first North American assembly facility," said CT&T Chief Executive Officer Young Gi Lee.  "We are very happy to be located in an area that provides automotive infrastructure, a skilled workforce and proximity to markets that are prime targets for electric vehicle ownership."
Under the joint venture agreement, CT&T will manufacture its flagship e ZONE and c ZONE vehicles in South Carolina. The e ZONE electric low speed vehicle offers a range of up to 70 miles in a single charge through its advanced technology lithium polymer battery. The advanced lithium polymer battery provides twice the mileage and lifespan of traditional lead acid batteries, and is 30 percent smaller and lighter.  The c ZONE line consists of a range of low speed electric off-road and street legal LSVs.  They have applications for commercial use and are ideal neighborhood transportation for planned communities and resort properties.
"We are delighted to be part of the history making for South Carolina and CT&T to produce and distribute their vehicles throughout the U.S.," stated Artie Perry, president and CEO of 2AM Group.  "We feel that our knowledge and presence in the automotive industry will factor well in generating a good start up here, and we look forward to adding additional jobs in South Carolina where we are headquartered," Perry added, "we know we will make a success with all the efforts from the state and county behind us."
Governor Mark Sanford today welcomed CT&T to South Carolina noting, "Today serves as a reminder that South Carolina is making strides even in these challenging economic times. This announcement represents not only a significant investment and hundreds of new jobs, but also another step toward expanding our state's role in next generation technologies. I'd give real credit to Secretary Taylor and the team at Commerce for their continued successes in recruiting new opportunities to South Carolina. We welcome CT&T to South Carolina and look forward to furthering our relationship with them in the years ahead."
CT&T Southeast will locate its new assembly facility in the Hwy. 290 Commerce Park in Duncan, South Carolina, in coordination with the existing 2AM facility allowing for total building access of over 300,000 square feet.  CT&T currently has U.S. operations in Atlanta, Georgia and Long Beach, California. CT&T Company Ltd. is located in Seoul, Korea with manufacturing facilities also in China.  2AM Group is an established assembly, logistic, quality and engineering services company, with 10 facilities and satellite operations throughout Alabama, Florida, Georgia, Ohio, South Carolina, Tennessee and Munich, Germany.
"The Governor and I first met with Young Gi Lee back in March of 2009 at the Governor's office.  At that time we recognized the great potential in CT&T and worked diligently and closely with the company to make this day possible. Since its inception just eight years ago, CT&T has proven itself to be a market leader in the production of electric vehicles and we knew South Carolina's skilled workforce and strong history in the automotive industry would be the driving force in the recruitment of CT&T's assembly facility.  We are pleased today to welcome CT&T to South Carolina and look forward to adding the 'proudly made in South Carolina' label to CT&T's vehicles," said Joe Taylor, Secretary of Commerce. 
As a global leader in environment-friendly vehicles, CT&T is committed to popularizing electric vehicles (EVs) by bringing advanced battery technology, innovative vehicle design, superior performance, better safety and affordability to the environment-conscious consumer.
"We are pleased to have this international company locate here in Spartanburg County.  With Spartanburg's ongoing experience and history in the automotive-related industry, CT&T adds another aspect with electric vehicles," said David Britt, chairman of the Economic Development Committee for Spartanburg County Council and member of the Economic Futures Group Board of Directors.
CT&T will also market the e ZONE and c ZONE vehicles for commercial uses such as security, maintenance and utility applications.  At the conclusion of the announcement, CT&T presented an e ZONE vehicle to the South Carolina Bureau of Protective Services to be used on the State House grounds.
CT&T noted, "The e ZONE Security vehicle, like the one presented as a gift to the State of South Carolina today at the announcement, represents a superior EV option for campus, mall and city environments.  It offers traditional passenger car driving performance and enclosed passenger cabin for comfortable use year round in all conditions."
CT&T's e ZONE electric vehicles are the only Neighborhood Electric Vehicles (NEV) that pass the Federal passenger car standards for front and side impacts, and offer dual independent circuit hydraulic disk brakes and four-wheel MacPherson strut independent suspension. The company prides itself on high quality and safety. The e ZONE vehicle has a high-rigidity aluminum frame that provides best in class safety.
Production, management and technical support positions will be required to support the facility's activities.  CT&T anticipates hiring to begin September 2010. Individuals interested in employment opportunities are encouraged to contact the South Carolina Department of Employment and Workforce office in Spartanburg at 364 S. Church Street or 864-573-7525.
About CT&T
CT&T is an acknowledged global leader in Electric Vehicles and EV technologies with manufacturing facilities currently in South Korea and China with several U.S. facilities targeted to begin production by the end of 2010. The company manufactures the e ZONE electric vehicle, the only NEV that has passed the Federal Motor Vehicle Safety Standards crash test standards for front impacts and the European New Car Assessment Program standards for side impacts. The company produces and markets City Drive, Mid-speed, High-speed, and Utility electric passenger vehicles and electric buses under the CT&T brand. Young Gi Lee, a former executive of Hyundai Motor Corporation, leads the company, which was founded in 2002 with a vision of bringing zero emissions transportation options to companies and individuals. For more information visit www.ctntunited.com.
About 2AM Group
2AM Group, LLC is a premium technical service provider in the fields of project management, engineering, assembly, quality assurance and logistic services for Original Equipment Manufacturers (OEMs) and their suppliers in the Automotive, Aerospace, and Marine Industries. For more information, visit www.2AMGroup.com.