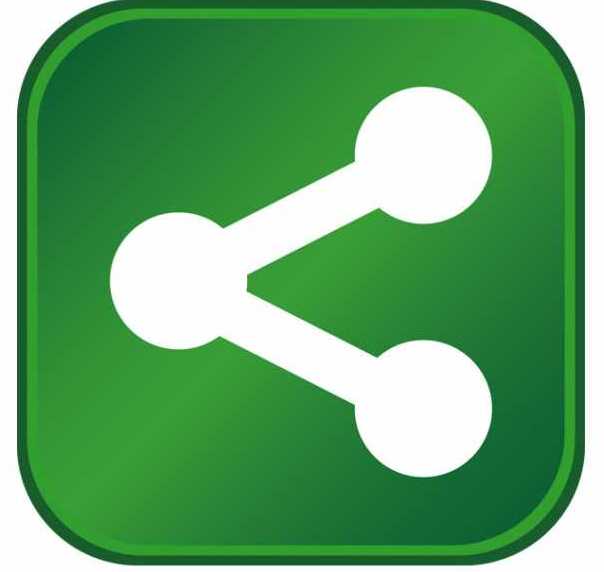 $100 million distribution center expected to support an additional 2,500 seasonal positions
Gov. Mark Sanford, the South Carolina Department of Commerce, Lexington County and the Central SC Alliance yesterday formally announced Amazon.com Inc.'s commitment to invest $100 million and create 1,249 new permanent jobs with the establishment of a new distribution center in Lexington County. The facility is expected to create an additional 2,500 seasonal positions to meet its needs.  Amazon expects the new facility to be operational before the 2011 holiday season.
"There was a combination of factors [behind Amazon's decision]," said Amazon executive Frederick Kiga. "One is the proximity to markets, the other is the availability of workforce and thirdly is a cooperation of state and local officials to get things done."
"Amazon.com is an example of true innovation and entrepreneurship. This is a company that developed a consumer concept that has evolved from filling orders out of the founder's garage to exceeding net sales of $24 billion last year. The company's decision to put down roots here and make a substantial investment in capital and new job creation is further indication that our state's efforts to establish a business-friendly climate are proving successful in today's competitive global market.  Amazon.com is indeed a welcomed addition to our state's business community and its investment will bring new opportunity to the local workforce in Lexington County.  I'd thank Secretary Taylor and the team at Commerce, as well as the local economic development community for their successful efforts to recruit Amazon.com to South Carolina," said Gov. Sanford.
"Amazon.com's decision to locate in South Carolina is the culmination of a strong team effort at the state and county level.  When Commerce brought this project to Lexington County, we code named it project ASAP because we knew our ability to meet the company's needs in a timely fashion was paramount. From the state to the local level, we were able to accomplish this and ensure permits were in place.  DHEC, Lexington County staff and others that were involved in the permitting process moved mountains in a short time to make this happen and I would thank them for their efforts. This announcement came to fruition because we have a government at the state and local level that recognizes time is money for businesses," said Commerce Secretary Joe Taylor.  "This announcement of yet another marquee name choosing to call South Carolina home sends a strong message to the world that we have the business environment, workforce and market access necessary to help world-class operations succeed." 
Amazon.com will locate its 1 million-square-foot distribution and fulfillment center in the Saxe Gotha Industrial Park in Lexington County.  The facility is located off of I-77 at Exit 2, New Industrial Park Road (an extension of 12th Street). The location provides prime interstate access as well as close proximity to the UPS ground hub located near Columbia Metropolitan Airport.
"The Lexington County Council is privileged to welcome internet retail giant Amazon.com to South Carolina and in particular, Lexington County.  In addition to the 1,200 jobs expected to be created, we firmly believe that this company will be a huge corporate citizen for the Midlands area.  Amazon.com's location here is an affirmation of our workforce, the county's transportation network and the importance of the Port of Charleston," said Jim Kinard, chairman of Lexington County Council.
Amazon.com operates retail Web sites and offers programs that enable third parties to sell products on Amazon.com Web sites.  Today, hundreds of thousands of world-class retail brands and individual sellers increase their sales and reach new customers by leveraging the power of the Amazon.com e-commerce platform.
"We welcome this significant economic development announcement today by Amazon.com Inc. Lexington County and the Central South Carolina region offers some very unique assets for 'best-in-class' distribution companies.  From a comprehensive ground, rail, air and ocean transport system to a skilled and trained workforce the Central SC Region offers easy access to millions of customers," said Central SC Alliance Chairman Jim Apple.
"Congratulations to Lexington County Council on their efforts and we greatly appreciate the support of the South Carolina Department of Commerce and the other allies that participated in bringing this project along to a successful conclusion. These are competitive projects that take months to work by many, many folks.  We welcome Amazon.com Inc. to the neighborhood and remain committed to attracting more quality companies, investment and jobs to this region," said Mike Briggs, Central SC Alliance president.
Individuals interested in job opportunities are encouraged to visit www.amazon.com/careers. Opportunities will be posted as jobs become available.
About Amazon.com
Amazon.com Inc. (Nasdaq: AMZN), a Fortune 500 company based in Seattle, opened on the World Wide Web in July 1995 and today offers Earth's Biggest Selection. Amazon.com Inc. seeks to be Earth's most customer-centric company, where customers can find and discover anything they might want to buy online, and endeavors to offer its customers the lowest possible prices. Amazon.com and other sellers offer millions of unique new, refurbished and used items in categories such as Books; Movies, Music & Games; Digital Downloads; Electronics & Computers; Home & Garden; Toys, Kids & Baby; Grocery; Apparel, Shoes & Jewelry; Health & Beauty; Sports & Outdoors; and Tools, Auto & Industrial. Amazon Web Services provides Amazon's developer customers with access to in-the-cloud infrastructure services based on Amazon's own back-end technology platform, which developers can use to enable virtually any type of business. Kindle and Kindle DX are the revolutionary portable readers that wirelessly download books, magazines, newspapers, blogs and personal documents to a crisp, high-resolution electronic ink display that looks and reads like real paper. Kindle and Kindle DX utilize the same 3G wireless technology as advanced cell phones, so users never need to hunt for a Wi-Fi hotspot. Readers who don't need the convenience of free 3G wireless can choose Kindle Wi-Fi for a lower price. Kindle is the #1 bestselling product across the millions of items sold on Amazon.
Amazon and its affiliates operate websites, including www.amazon.com, www.amazon.co.uk, www.amazon.de, www.amazon.co.jp, www.amazon.fr, www.amazon.ca, www.amazon.cn and www.amazon.it. As used herein, "Amazon.com," "we," "our" and similar terms include Amazon.com Inc., and its subsidiaries, unless the context indicates otherwise.
About S.C. Department of Commerce
The S.C. Department of Commerce works closely with economic development professionals throughout the state to recruit new jobs and investments and help existing businesses grow. Commerce has been recognized for its success in the areas of job creation and economic impact by Area Development and Business Facilities magazines. The S.C. Department of Commerce was one of 10 state economic development organizations to receive Area Development's Silver Shovel Award in 2009 and Commerce received the 2009 Deal of the Year award from Business Facilities magazine. Southern Business & Development also awarded the S.C. Department of Commerce the "Deal of the Year" for the 2010 SB&D 100. Commerce received the recognitions for Boeing's selection of North Charleston for the company's second final assembly plant to support the 787 Dreamliner program. In addition to job and investment recruitment, the agency provides a range of business support services and offers grants for community development and infrastructure improvements. For more information, visit www.SCcommerce.com.