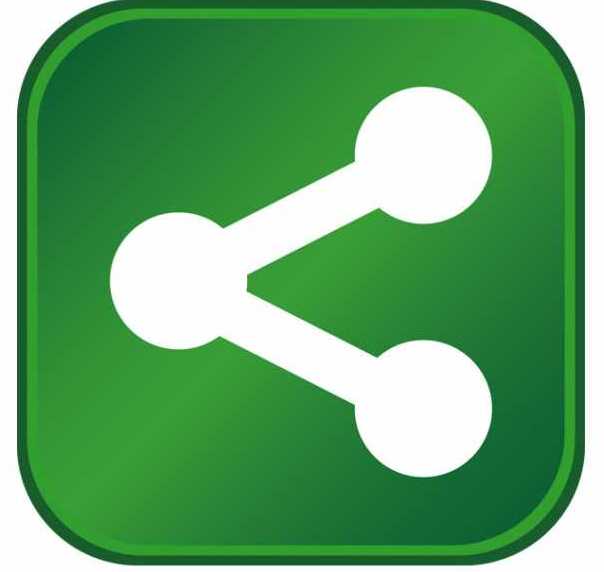 $25 million expansion of the company's manufacturing and R&D operations to create 200 new jobs
Image via Wikipedia
The South Carolina Department of Commerce, the Central SC Alliance and Richland County recently joined Pure Power Technologies, a Navistar company, in announcing the company's expansion of its operations in Richland County. The company plans to invest $25 million and create 200 new jobs over the next three years.  The expansion will support increased operations at the current Pure Power Technologies production facility in Blythewood and an expansion of the company's research and development facility in the Columbia Technical Center.
"Since we established Pure Power Technologies a year ago, South Carolina has proven to be a great place to do business," said Houman Kashanipour, president, Pure Power Technologies. "Our employees' commitment and know-how have enabled us to set the foundation for a successful business, and we're delighted to build upon it with this expansion. We look forward to being part of the South Carolina business community for a long time to come."
In October of 2009, Navistar Inc. announced the finalization of an agreement to acquire certain assets and the membership interests of Continental Diesel Systems U.S. LLC, to manufacture key fuel injection components for its MaxxForce® diesel engines under Pure Power Technologies. Based in Columbia, S.C., Pure Power Technologies operates a research and development center as well as a manufacturing plant in nearby Blythewood, S.C.
Navistar's acquisition of the former Continental facilities and development of Pure Power Technologies LLC preserved jobs that would have otherwise been lost due to the announced closure of the Continental facility.
"Pure Power Technologies' decision to expand in South Carolina represents a compliment to our state's workforce. Given the difficult economic headwinds we're still seeing at the national level, it's also an encouraging sign that our efforts to create a more attractive business climate are starting to pay real dividends. I'd thank Houman Kashanipour and the entire Pure Power Technologies team for all they've done to make this expansion a reality, and I'd again thank Joe Taylor and his team at Commerce for playing a central role in making South Carolina a more economically competitive state than it was a decade ago," said Gov. Mark Sanford.
Pure Power Technologies LLC vertically integrates research and development, engineering and manufacturing capabilities to produce world-class diesel power systems and advanced emissions control systems for commercial and defense markets.
"Nearly one year ago, Navistar announced it would acquire Continental's operations in Richland County. The Department of Commerce, the Central SC Alliance and Richland County worked closely with Navistar to facilitate the acquisition not only to preserve jobs, but also to better position the facility for future growth. Navistar's decision today to further invest in South Carolina and expand its Pure Power Technologies operations with 200 new jobs is a positive reflection that our state's skilled workforce and business-friendly climate are working to help South Carolina businesses compete in today's global economy.  Pure Power Technologies is an extraordinary asset to our state's business community both in terms of job opportunities and future potential the operations bring to our state's growing automotive industry. We congratulate Pure Power Technologies on its expansion and wish the company continued success," said Joe Taylor, Secretary of Commerce.
In January, the company celebrated the inauguration of its research and development operation in the Columbia Technical Center. The Pure Power Technologies facility located at the Columbia Technical Center ensures the continued delivery of innovative MaxxForce® brand engines to the North American on-highway marketplace, including MaxxForce® Advanced EGR emissions technology for 2010 and beyond, and will support Navistar Global Truck Group and Navistar Global Bus division in non-NAFTA growth areas.
"We are pleased that Pure Power Technologies has chosen to invest $25 million dollars, and create 200 new jobs in Richland County. This announcement further signifies Navistar's commitment to both manufacturing and R&D in Richland County. We look forward to many more prosperous years of partnership, and wish Pure Power Technologies and Navistar well in its future endeavors in Richland County," said Richland County Council Chairman Paul Livingston.
Central SC Alliance Chairman Jim Apple said, "Pure Power Technologies is a global leader in producing environmentally friendly medium- and heavy-duty engines. This expansion announcement today further demonstrates their commitment to Richland County and the Central SC Region in developing engines that will have a positive impact on improving fuel efficiencies.  The economic momentum continues with today's announcement and I want to thank everyone involved with assisting our staff with this project."
"Pure Power Technologies is the evolution of a company that has emerged as a major player in the development of fuel efficient commercial vehicles. The research and development coupled with the engineering and manufacturing expertise will focus on the reduction of CO2 emissions for today's EPA-compliant vehicles. Richland County Council and the South Carolina Department of Commerce are to be congratulated for their support of this important economic development announcement for our region," said Central SC Alliance President Mike Briggs.
Individuals interested in career opportunities are encouraged to visit: www.Navistar.com/Careers.
About Navistar
Navistar International Corporation (NYSE: NAV) is a holding company whose subsidiaries and affiliates produce International® brand commercial and military trucks, MaxxForce® brand diesel engines, IC Bus™ brand school and commercial buses, Monaco RVbrands of recreational vehicles, and Workhorse® brand chassis for motor homes and step vans. It also is a private-label designer and manufacturer of diesel engines for the pickup truck, van and SUV markets. The company also provides truck and diesel engine service parts. Another affiliate offers financing services. Additional information is available at www.Navistar.com/newsroom.  Additional information about Pure Power Technologies is available at www.purepowertech.com.
About S.C. Department of Commerce
The S.C. Department of Commerce works closely with economic development professionals throughout the state to recruit new jobs and investments and help existing businesses grow. Commerce has been recognized for its success in the areas of job creation and economic impact by Area Development and Business Facilities magazines. The S.C. Department of Commerce was one of 10 state economic development organizations to receive Area Development's Silver Shovel Award in 2009 and Commerce received the 2009 Deal of the Year award from Business Facilities magazine. Southern Business & Development also awarded the S.C. Department of Commerce the "Deal of the Year" for the 2010 SB&D 100. Commerce received the recognitions for Boeing's selection of North Charleston for the company's second final assembly plant to support the 787 Dreamliner program. In addition to job and investment recruitment, the agency provides a range of business support services and offers grants for community development and infrastructure improvements. For more information, visit www.SCcommerce.com.