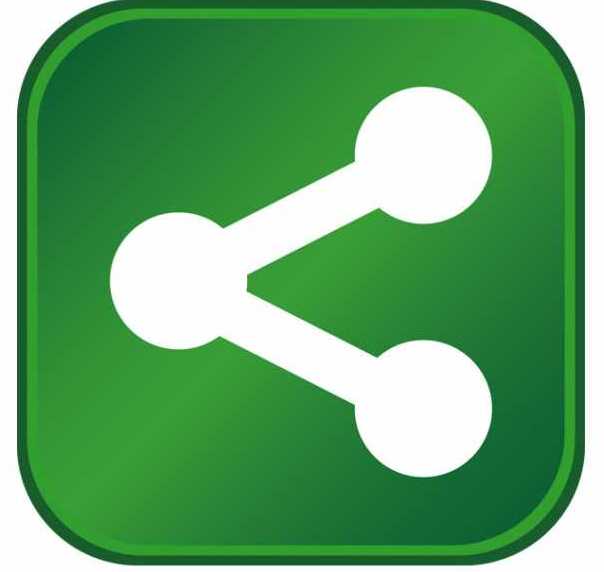 Investment expected to create 30 new full-time jobs, more than 50 seasonal jobs
Image by joanna8555 via Flickr
The South Carolina Department of Commerce and the South Carolina State Ports Authority recently announced that Regal Logistics, a third party logistics company, will establish its new distribution center in Berkeley County. The multi-million dollar investment is expected to generate 30 new full-time jobs, and 50 to 100 seasonal jobs.
"Regal's expansion in Charleston is in direct response to manufacturers, importers and exporters' demand for an ideal east coast ship point to satisfy major retailers like Walmart," said Regal Logistics Vice President Garry Neeves. "We're confident that Regal's facility will attract new business to the area in the form of manufacturers and importers shipping product through the Port of Charleston for distribution to major retailers in the East. In fact, it already has," continued Neeves.  "Our new warehouse in the U.S. Southeast compliments our Pacific Northwest distribution center operation and brings not only the benefits of bicoastal distribution—fuel savings, e-commerce shipping, reduced transit time and advantages of the expanded Panama Canal route—but also Port of Charleston pier efficiency and deep water passage."
Regal Logistics' new distribution center in Berkeley County at 1980 Technology Road in a 351,000-square-foot existing building is open for business and designed for high-volume, quick-turnaround, retail-compliant shipping. A modern tilt-up concrete panel facility, it is centrally located three miles from I-526, four miles from Port of Charleston's main Wando Welch Terminal and offers foreign trade zone and drayage zone status for less expensive container transportation to ports.
"The Port of Charleston is fundamental driver in advancing economic development in South Carolina and today's announcement is another sign that Commerce's partnership with the Ports Authority under Jim Newsome's leadership continues to pay dividends. Regal Logistics' investment in our state is also further evidence that the port, along with our exceptional market access, business-friendly climate and reliable workforce are working to attract new jobs and investments here. We welcome Regal Logistics to South Carolina and look forward to a long mutually beneficial relationship with them in the years ahead," said Joe Taylor, Secretary of Commerce.
Regal provides distribution, pick & pack, export/import shipping, consolidation, cross docking, transloading, drop shipping, administrative support and value added services at its new facility, which is fully equipped with the latest information technologies including WMS, EDI, ASN, RFID and real time inventory and shipment dashboard. Companies interested in securing warehouse space should call 866-300-5580. 
"The Port of Charleston leads in delivering high-performance, low-risk and cost-effective port solutions," said Jim Newsome, president and CEO of the South Carolina State Ports Authority. "We join the South Carolina Department of Commerce and Berkeley County in welcoming Regal's expansion of operations in Charleston.  Port business – as well as jobs and investment – will continue to grow as new port-dependent uses locate in this area and across South Carolina."
The Port of Charleston is the deepest port in the Southeast and one of the busiest ports among ports located in the Southeast and Gulf coasts. The Charleston Customs district ranks as the nation's eighth largest in dollar value of international shipments, with more than $62 billion in cargo annually. South Carolina boasts more than 470 warehousing and distribution centers across the state, and these centers employ more than 34,000 individuals in the state.
Regal Logistics will begin hiring for warehousing and administrative positions next year, with an average wage range from $11 to $18 per hour. Qualified candidates should email their resumes to HR@regallogistics.com.
Powered by more than 40 years of experience as a leading third party logistics provider, Regal Logistics specializes in high volume, mass retailer distribution. It offers a comprehensive program of dedicated and shared warehousing, distribution and transportation services—including import deconsolidation and cross docking—and value added, reverse logistics and product recall services.  With more than 1.3 million square feet of high velocity Distribution Center in the Pacific Northwest and the U.S. Southeast, Regal Logistics offers a superior way to accelerate product to market, while reducing costs, with better access to important markets throughout the world.  Regal distributes customer product to major retailers including Walmart, for which Regal is an authorized trailer pool facility, Target, Kmart/Sears, JCPenney, Kohl's and Toys"R"Us. For more information about the company, please visit www.regallogistics.com.
About S.C. Department of Commerce
The S.C. Department of Commerce works closely with economic development professionals throughout the state to recruit new jobs and investments and help existing businesses grow. Commerce has been recognized for its success in the areas of job creation and economic impact by Area Development and Business Facilities magazines. The S.C. Department of Commerce was one of 10 state economic development organizations to receive Area Development's Silver Shovel Award in 2009 and Commerce received the 2009 Deal of the Year award from Business Facilities magazine. Southern Business & Development also awarded the S.C. Department of Commerce the "Deal of the Year" for the 2010 SB&D 100. Commerce received the recognitions for Boeing's selection of North Charleston for the company's second final assembly plant to support the 787 Dreamliner program. In addition to job and investment recruitment, the agency provides a range of business support services and offers grants for community development and infrastructure improvements. For more information, visit www.SCcommerce.com.