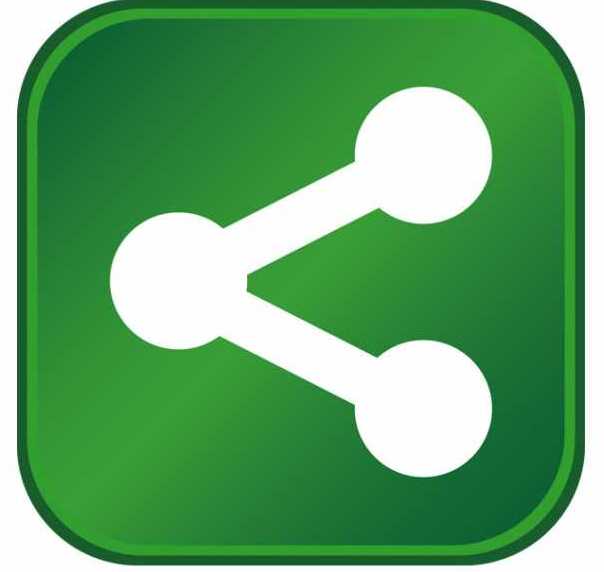 Investment expected to create 200 new jobs over five years
The South Carolina Department of Commerce, the Barnwell County Economic Development Commission and the SouthernCarolina Alliance today announced that South Carolina Tissue (SCT) will locate its new production facility in Barnwell County. The $140 million investment is expected to generate 200 new jobs over the next five years.
"We have spent over a year working diligently with the state of South Carolina to find a location for our new plant. In the search for our location, we were seeking a business-friendly environment with a talented work force and logistic superiority; we have found that in Barnwell County. We sincerely appreciate all of the support we have received from both the state and local governments, specifically Bob Marriott, Danny Black and Marty Martin, without whom this plant would not be a reality," said Marc Gilson, senior vice president of Development for SCT.
SCT will locate its new facility at the S.C. Advanced Technology Park in Barnwell County, and will be installing state-of-the-art tissue manufacturing equipment and advanced post-consumer fiber recycling processes to supply the tissue machine. The facility will be designed to meet LEED Gold Standards. Tissue parent rolls produced by SCT will be sold to convertors that supply the consumer and away from home markets.  
"The decision by South Carolina Tissue to put down roots here and make a substantial investment in capital and new job creation is further indication that our state's efforts to establish a business-friendly climate are proving to be successful in today's competitive economic environment.  South Carolina Tissue will be a welcome addition to our state's business community and its investment will bring new opportunity to the local workforce in Barnwell County.  I'd thank and applaud Secretary Taylor and the team at Commerce, as well as the local economic development community for their continued efforts in making this announcement possible," said Gov. Sanford.
"Today's announcement is a positive indication that the region's skilled workforce and the state's focus on the business fundamentals such as keeping taxes and regulatory burdens low are working to attract new investment and jobs. From Dixie Narco's expansion to Horsehead's significant investment to Kronotex's recent announcement, good things are happening in Barnwell County and South Carolina Tissue's decision to locate in Barnwell County is more good news for the area. The community's strong leadership and regional support are to be commended and have been a key element in attracting new jobs and investment. The Department of Commerce congratulates South Carolina Tissue on its investment and wishes the company much success in its endeavors," said Joe Taylor, Secretary of Commerce.
SCT will begin construction of the facility in first quarter 2011 and plans to have it completed by early first quarter 2012. The facility will produce parent rolls of tissue, towel and napkin.
"We are pleased with S.C. Tissue's announcement of their intentions to invest $140 million in a new facility at the S.C. Advanced Technology Park and to create 200 new jobs over the next five years," said Danny Black, President of SouthernCarolina Alliance.  "We will continue to work closely with the company and our economic development partners at the local and state level to make this project a reality."
"On behalf of SouthernCarolina Alliance, we extend our cooperation and our welcome to the S.C. Tissue team and a project which will benefit the four-county area through the multi-county agreement" said SouthernCarolina Alliance Chairman Johnny Williamson.  "We look forward to working with them to create the best conditions for a successful start-up."
"The proposed $140 million capital investment and the estimated 200 jobs announced by SC Tissue today, represents what will be a significant boost to Barnwell County's economy.  This news follows closely the $45 million capital investment and 40 jobs associated with Kronotex USA's announced expansion several weeks ago and is another strong indication that Barnwell County is a great place to do business," said Marty Martin, Barnwell County's Economic Development Director.
"We welcome SC Tissue to Barnwell County's corporate community. This is another example of what partnering can accomplish and special thanks go to the Town of Snelling, Barnwell County, SCA, City of Barnwell and the Department of Commerce in making this announcement possible," stated Barnwell County Economic Development Commission Chairman Pete Grady.
"The people of Barnwell County appreciate the job creation and capital investment that South Carolina Tissue plans to bring to our region in the coming years, and we stand ready to assist them in any way that we can," said Thomas Williams, Chairman of Barnwell County Council.  "We appreciate the support and hard work of our local, regional, state, and corporate partners in working with the South Carolina Tissue team to bring new jobs to our communities."
"The people of Snelling always welcome good jobs and investment in our area," said Snelling Mayor Paul Moore. "It's good news for our community."
SCT will be working alongside local and state workforce agencies to meet its staffing needs. SCT is expected to begin hiring three months prior to the commissioning of the plant to provide adequate time for new hire selection and training. Anyone interested in job opportunities with the company should forward their resume to HR@sgtissue.com.
South Carolina Tissue LLC is a privately owned company.  The principals are Ray Stoveken, CEO and Andrew Thompson, chief financial officer. The company produces parent rolls from post consumer fiber and sells the parent rolls to converters to produce tissue products. 
About S.C. Department of Commerce
The S.C. Department of Commerce works closely with economic development professionals throughout the state to recruit new jobs and investments and help existing businesses grow. Commerce has been recognized for its success in the areas of job creation and economic impact by Area Development and Business Facilities magazines. The S.C. Department of Commerce was one of 10 state economic development organizations to receive Area Development's Silver Shovel Award in 2009 and Commerce received the 2009 Deal of the Year award from Business Facilities magazine. Southern Business & Development also awarded the S.C. Department of Commerce the "Deal of the Year" for the 2010 SB&D 100. Commerce received the recognitions for Boeing's selection of North Charleston for the company's second final assembly plant to support the 787 Dreamliner program. In addition to job and investment recruitment, the agency provides a range of business support services and offers grants for community development and infrastructure improvements. For more information, visit www.SCcommerce.com.