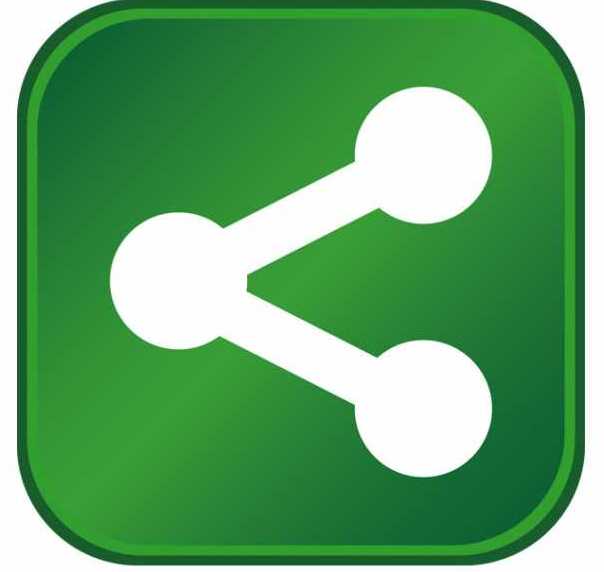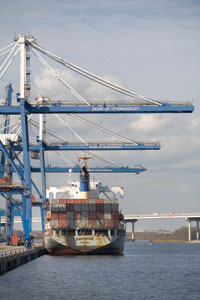 South Carolina understands that businesses are constantly looking for ways to improve productivity and increase profitability without sacrificing customer service. Today, South Carolina is among the top destinations in the U.S. for businesses seeking to establish or expand operations.
South Carolina has a strong history in manufacturing with world-class companies such as BMW, Michelin and Milliken calling the Palmetto State home for many years, and choosing to continually grow within the state. South Carolina's dynamic business environment has also been a major draw in attracting new investment from high-tech, advanced manufacturers. Companies such as Boeing, Monster, Cytec Industries, DuPont and American Titanium Works have announced major investments in the state in recent years.
From the state's highly-skilled workforce, to its pro-business environment, to its excellent way of life, South Carolina offers a plethora of opportunity for businesses. South Carolina is consistently recognized as being a pro-business state. For six years, South Carolina has ranked among the "Top 10 Pro-Business States" in Pollina Corporate Real Estate's annual study. The state has also been named one of the most "dynamic" states by Entrepreneur magazine. South Carolina's growing reputation as a prime location to do business is a result of these and a number of other important factors.
Highly Skilled Workforce
Sixteen technical colleges located across the state help prepare workers for a wide range of jobs. One of South Carolina's most successful initiatives is readySC™, which works through the state's technical colleges to develop training curricula tailored to meet a company's workforce requirements. The readySC™ program has been ranked one of the nation's top four worker training programs. The program has already trained more than a quarter million workers since its inception and continues to produce stellar results for the companies it serves.
The state also has three large research universities that produce highly-skilled graduates and work with businesses in a number of industry sectors. For example, the Clemson University International Center for Automotive Research serves as a resource for both research and training for automotive companies in the area.
Providing the Tools Needed to Succeed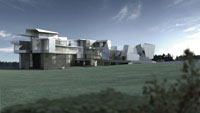 An attribute that sets South Carolina apart is its business-friendly climate. South Carolina has no state property tax (only local governments may levy property taxes), no local income tax and one of the lowest income tax rates in the Southeast.
The state also offers an abundance of natural resources. High-tolerance wastewater systems require less pretreatment, resulting in lower operating costs for wastewater disposal. The state's air quality is also ranked among the highest in the nation. Two major interstate pipeline systems transport gas to nearly every county in the state. More than 2,250 miles of transmission pipelines provide an abundant supply of natural gas for manufacturers.
It is also easy to get businesses up and running in South Carolina, thanks to the hundreds of available, shovel-ready sites. Many of these sites are located near major transportation hubs or arteries, which can translate into reduced shipping costs.
Excellent Market Access and Infrastructure
South Carolina offers companies both exceptional infrastructure and geographical location. The state is located halfway between New York and Miami, and only a day's drive to 50 percent of the U.S.'s fastest growing markets.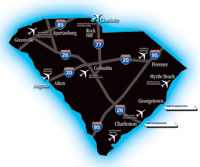 South Carolina also boasts five interstates and nine commercial airports. And the state has an excellent railroad transportation system. CSX Transportation, Norfolk Southern and seven other affiliated and independent railroad companies provide availability for around-the-clock service.
One of South Carolina's most attractive features for manufacturers is the Port of Charleston. The port is the seventh largest container port in the U.S. and has been ranked first in customer satisfaction by World Trade magazine. With deep water and high bridges, the Port of Charleston is able to serve ships of up to 8,000TEU with only a 20-minute turnaround time for truckers. The port also boasts transit times of one to two hours, from open sea to dockside – the fastest on the East Coast.
South Carolina offers seamless connectivity amongst its various ports, railways, highways and airports. Each mode of transportation contributes to a vast network that can keep a business moving its products or raw materials smoothly. The state's extraordinary market access and quality infrastructure have led to an increase in distribution and logistics operations.
Today, there are approximately 260 distribution and logistics operations in South Carolina. Of those operations, at least 30 percent also operate through the Port of Charleston.
Industry Success: Automotive, Aerospace and Advanced Materials
South Carolina is a leader in multiple business sectors, but has excelled above the rest in automotive, aerospace and advanced materials.
With over 200 automotive related assemblers and suppliers, South Carolina is leading the way in the automotive industry. Business Facilities magazine ranked South Carolina the third strongest state in the U.S. for automotive manufacturing growth. South Carolina began growing automotive sector operations more than 100 years ago.
Milliken first produced automotive textiles in the early 1900s. More automotive suppliers began to appear in the following decades. Most recently, BMW chose South Carolina as their largest manufacturing plant in the world outside of Germany. Michelin picked South Carolina for its North American headquarters. And today the state's automotive sector continues to expand with well-recognized names such as Daimler, Freightliner and Bridgestone Firestone.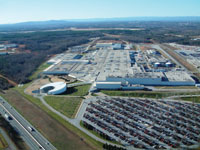 Another major industry contributing to the state's manufacturing base is the aerospace industry. Lockheed-Martin, Honeywell, General Electric, Michelin Aircraft Tires, Alenia and Boeing are only a few of the many aerospace companies that call South Carolina home. The University of South Carolina and Clemson University even have specific programs and research centers for the industry.
Additionally, South Carolina has become a hotbed of activity in the advanced materials sector. The state has nearly 300 plastics companies dedicated to manufacturing an array of products in the industry. South Carolina currently ranks first in PET Resin in the nation, and fourth in plastic concentration. A strong workforce also supports the industry with 13 percent(34,500 employees) of the manufacturing workforce being dedicated to plastics manufacturing. Three major manufacturers in the advanced materials sector are Eastman Chemical, Cytec and DuPont.
Eastman manufactures and markets chemicals, fibers and plastics worldwide. It is one of the world's largest producers of PET polymers for packaging, and is a major supplier of cellulose acetate fibers.
Cytec Industries Inc. chose Greenville as the location of the company's new venture. When the facility goes online in 2010, it will manufacture high volumes of Cytec carbon fibers, which are used by a variety of commercial aerospace and military customers, as well as new fibers currently under development.
DuPont's announcement that it will significantly expand production of high-performance Kevlar in Berkeley County has greatly increased the state's reputation in the advanced material industry. Once operational, DuPont's new plant will ultimately increase global Kevlar production capacity by more than 25 percent.
"The Place" to do Business
It's easy to see why South Carolina has a growing reputation as "the place" to do business. With a top-notch business environment, a skilled and available workforce, excellent infrastructure, strategic location and a truly diverse range of businesses, South Carolina offers businesses the competitive advantages they'll find nowhere else.
For more information on the benefits of locating operations in South Carolina, please visit www.SCCommerce.com.