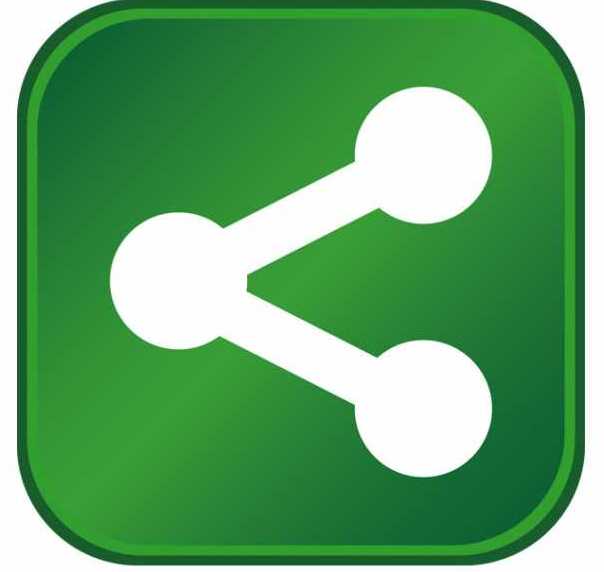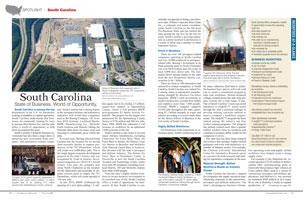 South Carolina is among the top destinations in the U.S. for businesses seeking to establish or expand operations. South Carolina understands that businesses are continually looking for ways to increase their bottom line, and the state offers a world of opportunity to help them accomplish this goal.
South Carolina's dynamic business environment has also been a major draw in attracting new investment from aerospace- and automotive-related companies. South Carolina has a strong history in the aerospace/defense and automotive industries with world-class companies such as the Boeing Company, GE Aviation, BAE Systems, Lockheed Martin, BMW Manufacturing Co., Michelin North America and Daimler calling the Palmetto State home for many years and choosing to continually grow within the state.
In recent years, Boeing selected South Carolina has the location for its second final assembly facility to support production of the 787 Dreamliner, which will create over 4,000 direct jobs. This is the single largest economic development projects in the state's history and was recognized by Trade & Industry Development magazine as a 2010 CiCi Award winner. Last year, the company also chose North Charleston as the location for the fabrication and assembly of airplane interior parts to supply the 787 Dreamliner, which will create upward of 150 new jobs.
In late 2010, BMW celebrated the opening of a new plant adding 1.5 million square feet to its existing 2.5 million-square-foot campus in Spartanburg County, where it will produce BMW next-generation X3 Sports Activity Vehicles®. This project was the largest ever announced for the Spartanburg County factory at $750 million and 500 new jobs. Since 2008, BMW has indicated it will increase its workforce by an additional 1,600 positions at the site.
South Carolina is also home to several major military installations, including Charleston Air Force Base, Shaw Air Force Base in Sumter, the Marine Corps Air Station in Beaufort and McEntire Joint National Guard Base in Eastover, that dovetail with the state's aerospace and defense industry. The former Air Force Base at Donaldson Center in Greenville is now the South Carolina Aviation and Technology Center, where more than 80 companies including Lockheed Martin, 3M and Michelin employ more than 4,000 people.
From the state's highly-skilled workforce to its pro-business environment to its excellent way of life, South Carolina offers a world of opportunity for businesses. In fact, South Carolina is consistently recognized as being a pro-business state. Pollina Corporate Real Estate Inc., a corporate real estate consultant, ranks South Carolina as the 4th most Pro-Business State and has ranked the state among the top five for the last six years. South Carolina's growing reputation as a prime location to do business is a result of these and a number of other important factors.
Proof in Numbers
There are over 160 aerospace-related companies operating in South Carolina and over 18,000 employed in aerospace-related jobs. Boeing's investment in its final assembly plant in North Charleston was over $870 million and will create at least 4,000 new, direct jobs. The estimated direct annual output in the state from the new Dreamliner facility construction is $6.1 billion.
There are close to 300 automotive and automotive-related companies in South Carolina. South Carolina was ranked No. 3 among states in automotive manufacturing strength by Business Facilities magazine. BMW's total investments in South Carolina now exceeds $4.6 billion and employs more than 7,000 people. Overall, BMW's complex supports 23,050 jobs throughout the state, generating $1.2 billion annually in wages and salaries according to a recent study done by the Moore School of Business at the University of South Carolina.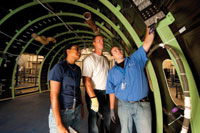 Highly skilled workforce
For businesses with expansions or relocations plans, South Carolina has an offer many industries find hard to refuse: Do business here, and we will work with you to create a customized program to train your workforce. Sixteen technical colleges located across the state help prepare workers for a wide range of jobs. One of South Carolina's most successful initiatives is readySC, which works through the state's technical colleges to develop training curricula tailored to meet a company's workforce requirements. The readySC program has been ranked among the nation's top four worker training programs. The program has already trained more than a quarter million workers since its inception and continues to produce stellar results for the companies it serves.
The state also has three large research universities that produce highly-skilled graduates and work with businesses in a number of industry sectors. For example, the Clemson University International Center for Automotive Research serves as a resource for both research and training for automotive companies in the area.
Material Strength: Skilled Workforce Builds an Industry Cluster
South Carolina has become a magnet for companies that supply advanced manufacturing materials to the automotive, aerospace and defense industries. The state's advantageous business climate, low operating costs and highly skilled workforce have helped create a strong supply chain.
For example, Cytec Industries Inc. invested upward of $150 million to build a carbon fiber manufacturing plant in Greenville that produces high volumes of Cytec carbon fibers used in a variety of commercial aerospace and military applications, and DuPont Co. has invested an estimated $500 million in its Cooper River site in Berkeley County to expand production of its advanced Kevlar® fiber material used in military and industrial applications.
Helping boost the sector is a high concentration of skilled workers. According to the U.S. Bureau of Labor Statistics, the state ranks second in the nation in employment concentration of industrial engineers, third for industrial engineering technicians and fourth for environmental engineering technicians, and is in the top three among states nationally for concentration of engine and other machine assemblers, chemical equipment operators and tenders, and computer-controlled machine tool operators.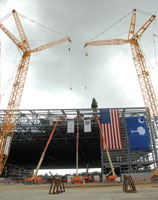 Companies locating their manufacturing facilities in South Carolina can also tap into a strong network of R&D resources. South Carolina Research Authority is a recognized leader in applied research and commercialization markets worldwide and focuses its research in areas such as alternative and renewable energy, composite application, nanotechnology and metals technology. Clemson University's International Center for Automotive Research includes state-of-the-art equipment and facilities, development capabilities and testing facilities, conducts research in such areas as automotive design and development, manufacturing, systems integration and vehicular electronic systems integration. Clemson University Advanced Materials Center boasts some of the world's brightest science and engineering faculty and graduate students who utilize state-of-the-art equipment and material to conduct leading-edge research and is home to the highest resolution electron microscope possessed by any university in the nation. University of South Carolina's NanoCenter areas of research include nanoelectronics, polymer nano-composites and nano-imaging.
It's easy to see why South Carolina is one of the best places in the world to do business. With a top-notch business environment, a skilled and available workforce, numerous R&D resources, a strategic location and a truly diverse range of industries, South Carolina offers businesses the competitive advantages they'll find nowhere else.
For more information on the benefits of locating operations in South Carolina, please visit www.SCcommerce.com.
About the Author