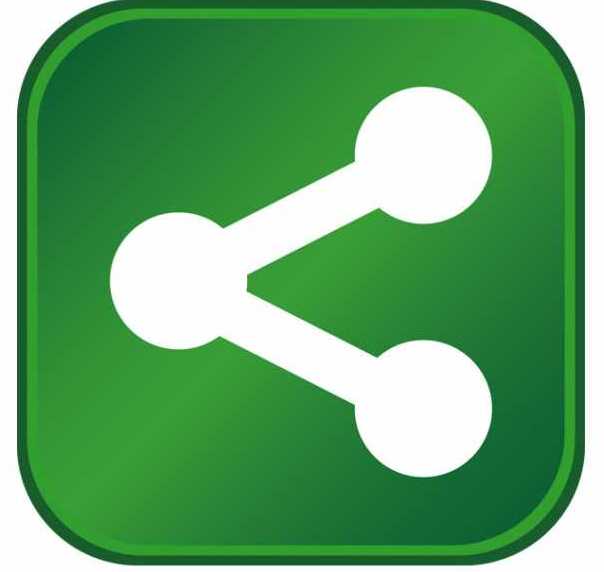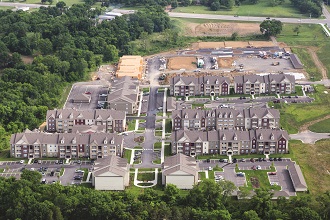 "Self-made." It's the beginning of the kind of success story we all love to hear. It also happens to be one of the driving factors that bring new industries and companies to Wilson County, Tennessee.
Wilson County, with its cities of Lebanon, Mt. Juliet and Watertown, is hometown to a number of America's most well-known "self-made" brands. Perhaps best known of those companies, Cracker Barrel provides a clear demonstration of the opportunities for success. From its humble beginnings of its first restaurant in 1969, to going public in 1981, to operating more than 600 restaurants in 42 states and its 800-plus-job corporate campus, success can be traced back to an individual dream, to employee commitment and to community support.    
Get to Know Wilson County
Located less than 30 minutes from Nashville, Wilson County offers the appeal of easily reached big city resources. It is strategically located with easy access to three interstates (I-24, I-65 and I-40), rail and the Nashville International Airport. Its boundaries are within 650 miles of 75 percent of the major U.S. markets.
"The transportation network is particularly vital to us," said G.C. Hixson, director of the Joint Economic and Community Development Board (JECDB). "Our network feeds multiple manufacturing and service industries that include those in the steel, plastics, food and construction products. These industries find it easy to serve the growing demands of multiple industries in the expanding southern corridor."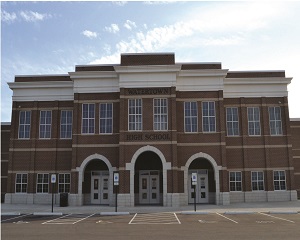 While the commercial rail provides strong economic growth opportunities, the "Music City Star" commuter rail service also is contributing to the area's expansion.  "With its existing five stops and its first-approved transit community station, people can easily commute to Nashville where its amenities include country music, a renowned symphony, art museums and both professional football and hockey.  These and other amenities are available to residents who want to enjoy Wilson County's lifestyle and lower cost of living.
Capitalizing on Homegrown Success
Long recognized as a business-friendly state by multiple publications, Tennessee was recently named by Business Facilities as the State of the Year in 2014 for a second consecutive year. Tennessee becomes the first state to both win the award back-to-back years as well as for a total of three times (2009, 2013 & 2014). While the rankings recognized Tennessee improvements in both education achievement and infrastructure improvements, it also identified its business base, which includes its right to work status, its state balanced budget mandate and its zero road debt as major components to its ranking. In addition, Tennessee was recognized by Trade & Industry Development with three CiCi Awards in 2014.
A contributor to the Nashville and Middle Tennessee ranking and economic engine, Wilson County uses its experience with homegrown success to create practices and policies that encourage sustainable growth not just for large corporations, but for all of the area's success stories, both large and small.
Two such major operations committed to Wilson County in 2014. Under Armour announced its one million square-foot "distribution house," while Federal Express located its 300,000 square-foot small-package center. Each found Wilson County offered the perfect fit with its local commitment and entrepreneurial spirit. Companies much like Cracker Barrel, both of these new corporate clients began with individual vision with a desire and commitment to succeed.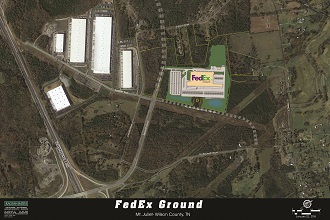 Industrial and logistics growth continued its strong development in 2014.  Haemonetics in Wilson County and Diasol in Watertown, both medical products and processing operations, located their new operation centers in 2014. "Having a local manufacturer will benefit dialysis providers," Diasol President Monica Abeles said. She said the closeness in proximity to clients will reduce shipping time, response time in an emergency and ultimately costs of product and services being provided.
Additional international "brands" were added to the community as SO.F.TER US, an Italian plastic processing operation, began production in its new 100,000 square-foot U.S. headquarters. Also joining Wilson County's corporate listing was Technotiles, another Italian operation, which produces high-quality decorative tile products in Lebanon.      
Exhibiting the community's desire to work with industries to become successful, Wilson County partnered with Novamet Specialties Products Corp. of New Jersey to revive the former 400,000 square-foot Toshiba manufacturing facility. This partnership allowed the facility to become home to multiple corporate headquarters and production operations.     
Success for Good
While bringing in new business is exciting and crucial to the health of everyone's operations, maintaining sustainable growth for existing businesses is one of Wilson County's critical missions as well.
"Existing growth is a cornerstone of any economic program, and we are thankful to see our community's businesses, both small and large, prosper," said Wilson County Mayor Randal Hutto. "We want businesses to come here, but we want it to be only their first step. We're invested in everyone's success." 
Other Wilson County successes included both Custom Packaging and Performance Food Group adding to their presence through new offices, Amazon's increasing its employment by 200 associates and Permobil, a manufacturer of custom wheelchairs, becoming recognized as a Tennessee "brand product" joining Jack Daniels, Federal Express and others.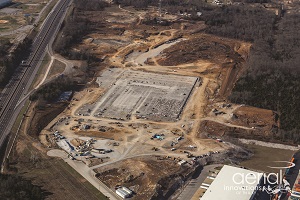 Education Meets Opportunity
Education is a cornerstone of the area's workforce, and Wilson County has a long history of providing high-quality educational opportunities through outstanding private and public education systems. Wilson County School system has demonstrated an aggressive construction campaign in the last decade which has led to one of the newest and best-equipped systems in Tennessee. Historic Cumberland University, founded in 1842 in Lebanon, recently expanded its curriculum to make it more convenient to earn degrees through off-campus and online studies and its mission remains to be a valuable resource for local business and industry. 
"Everything changes so quickly in today's business environment, so continuing education and technical training is vital to our business environment," said Hixson. "Our impressive array of educational opportunities was expanded in 2014 with the addition of a Lebanon campus by the state of Tennessee College of Applied Technology. Initial programs will be directed to the areas of advanced manufacturing, information technology, the medical field and other technical programs designed to meet the employer requirements of a changing global economy.    
Wilson County also received an exciting addition in 2014 to its education landscape when the Baker's School of Aeronautics relocated to Lebanon, Tennessee. The 10,000 square-foot training and testing center, which overlooks the Lebanon Municipal airport, prepares students in the aviation field for their certified A&P and Inspection Authorization (IA) ratings while also serving as an FAA pilot testing facility.
Retail Strength
"Wilson County, one of Tennessee's fastest-growing counties, is on the threshold of seeing a new era in economic growth and development. More rooftops will mean more retail businesses will be locating here and that, of course, will mean more jobs, more sales tax dollars to be captured by local government and more conveniences with respect to shopping to be enjoyed by those who live here.        
"Starbucks built and opened its first store in Lebanon in 2014. That would not have happened two years ago, but did last year because our office was persistent in telling about the growth being experienced here. From all indications, Starbucks likes Lebanon and Wilson County and is currently eyeing more locations in the area.
"The Starbucks model is an excellent example of what we might see in the near future as the county grows in population and more and more national companies target Wilson County on their radar," said Tammy Stokes, assistant director, whose responsibilities include retail recruitment.
"Strong government leaders are committed to see that Wilson County and their cities of Lebanon, Mt. Juliet and Watertown continue their efforts to make this community a great place to live, work and to raise a family" said Hixson.  "We're proud to say our community is both 'self-made' and welcome those that desire to become a part of it."  
For more information about the opportunities and resources available in Wilson County, visit www.doingbiz.org or contact G. C. Hixson, executive director, gchixson@doingbiz.org or Tammy Stokes, assistant director, tlstokes@doingbiz.org  at 615-443-1210.
About the Author