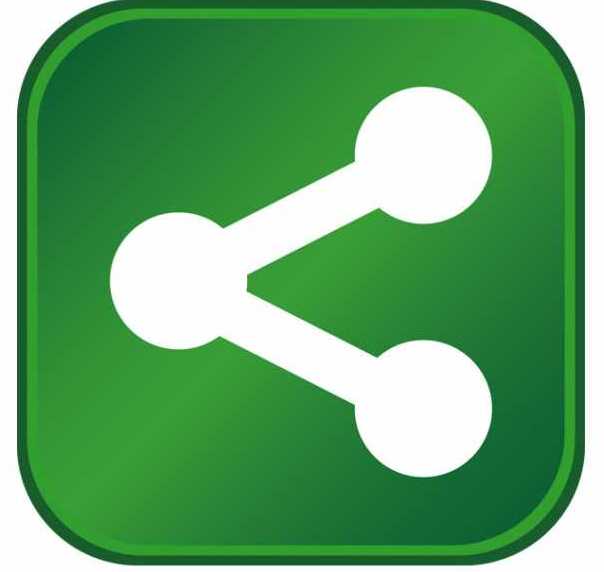 Thirty-nine economic development practitioners and community leaders have completed the Tennessee Basic Economic Development Course (TBEDC) sponsored by the University of Tennessee Institute for Public Service (IPS).
The course, now in its third year, is an International Economic Development Council-accredited course in the fundamentals and emerging concepts of economic development. Classes were held May 4-8 in Nashville.
UT has partnered with the Tennessee Department of Economic and Community Development (ECD) for the past couple of years to develop and deploy the course. In just three years, the course has provided training to more than 140 community leaders from Tennessee and other states on the concepts, tools and practices needed to succeed in a complex global economic environment.
"We are confident the resources and leadership of the University of Tennessee along with the TBEDC Advisory Board and other statewide partners have advanced the reputation of the program and will continue to equip economic developers across Tennessee for success," said Hank Dye, UT vice president of public and government relations.
Sponsors for the 2009 course included Tennessee Valley Authority, U.S. Department of Agriculture Rural Development, Tennessee's Development Districts, and local and regional economic development organizations.
IPS Assistant Vice President Charles Shoopman and IPS Economic Development Specialist Beth Phillips led the program. Both are TBEDC Advisory Board members and each has more than 25 years of experience in economic and community development.
The course -- designed for those who participate in economic development at local, state and federal levels -- focused on the fundamental concepts, tools and practices needed to succeed in today's complex economic environment.
"The instructional blend of academics and practitioners, participants from Memphis to Wartburg, and topics from community development to industrial recruiting made this an engaging, stimulating and productive week," said Dye.
Course topics included trends in economic development; marketing and business attraction; business retention and expansion; workforce development; entrepreneurial and small business development; strategic planning; community development; economic development finance; real estate development; and managing economic development organizations.
"This program means so much to building our state's capacity to capitalize on its economic and community development potential. We're convinced the continuing success of the TBEDC will help our state continue to develop strong economic partnerships and attract higher skilled, better paying jobs for all Tennesseans," said Matt Kisber, commissioner of the Tennessee Department of Economic and Community Development.
Those who completed the 2009 Tennessee Basic Economic Development Course are:
       William Baird, mayor of CampbellCounty
       Tony Barnes, city manager of Maynardville
       Douglas Bodary, finance and budget consultant, UT County Technical Assistance Service, Columbia
       Paul Bowles, executive director of Abbeville County, S.C., Development Services
       Alan Bridwell, director of marketing and technical services, Johnson City/Jonesborough/Washington County Economic Development Board
       Karen Brown, regional economic development specialist, ECD, Cookeville
       Shelia Carroll, administrative assistant, Hohenwald/Lewis County Economic and Community Development, Hohenwald
       Vance Coleman, mayor of Medina
       Scott Collins, Newport city administrator
       Melissa Cox, executive director, Crockett County Chamber of Commerce
       Kendrick Curtis, community planner, ECD, Knoxville
       Leigh Anne Downes, director, Life Science Business Development, Greater Memphis Chamber of Commerce
       Christina Drones, director of economic development, Greater Memphis Chamber of Commerce
       Wells Dunlap, economic development project manager, Anderson County, S.C.
       Andrea Fanta, international project specialist, ECD, Nashville
       Bobby Franklin, city manager of Lakewood
       David Gordon, mayor of Covington
       Julie Graham, president and chief executive officer, Union County Chamber of Commerce
       Melia Hix, business recruitment coordinator, Nashville Area Chamber of Commerce
       Michael Hudson, county executive, SequatchieCounty
       Lee Johnston, executive director, Covington-Tipton County Chamber
       Kathy Knight, assistant director, Loudon County Economic Development Agency
       Kelvin Kolheim, existing business consultant, Greater Memphis Chamber of Commerce
       Amanda Mainord, community development planner, Upper Cumberland Development District, Cookeville
       J.Ed. Marston, vice president of marketing and communications, Chattanooga Area Chamber of Commerce
       Camellia McCormick, president, Greater Van Buren/Spencer Chamber of Commerce
       James McKinney, owner of McKinney Properties, Evansville, Ind.
       Tracey Prince, owner of B D T Housing Services Enterprise, Memphis
       Rena Purdy, director, Wayne County Chamber of Commerce
       Rita Reagan, assistant director, Livingston-Overton County Chamber of Commerce
       Bess Rickman, economic development specialist, Rutherford County Chamber of Commerce
       Greggory Ridley, mayor of BledsoeCounty
       Becky Ruppe, county executive, MorganCounty
       Teresa Sanders, executive administrative assistant and special projects coordinator, Southwest Tennessee Development District, Jackson
       Candace Sneed, BERO enterprise specialist, ECD, Memphis
       Marty Spears, finance and budget consultant, UT County Technical Assistance Service, Nashville
       Willie Spencer, mayor of HardemanCounty
       Paul Van Hoesen, director, cTechnology, Inc., Nashville
       Anne Williams, finance director of CockeCounty