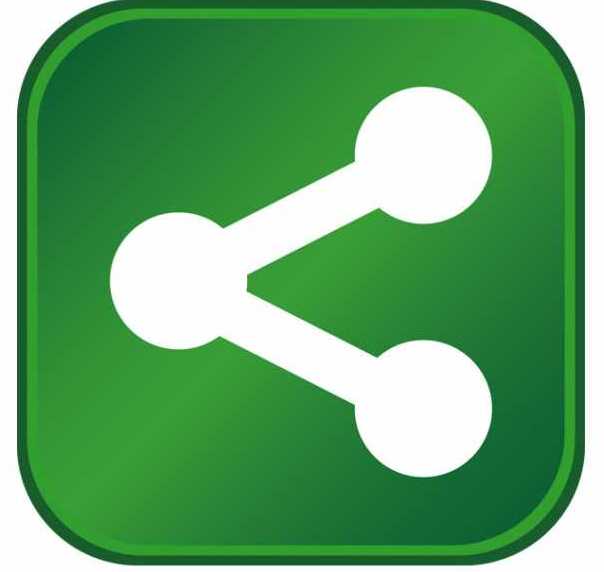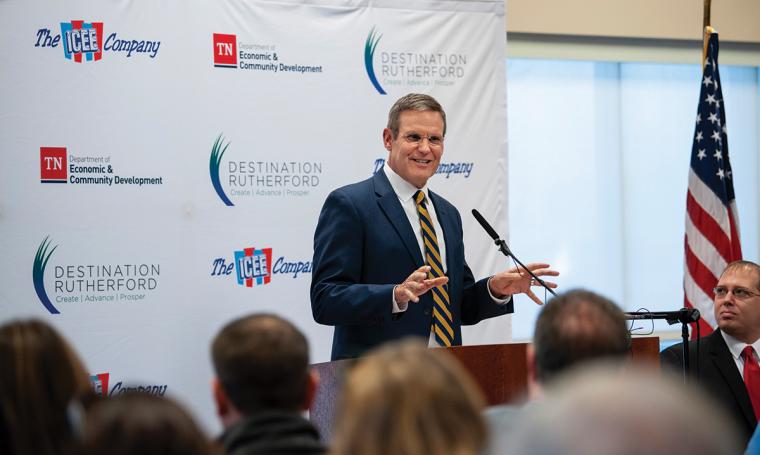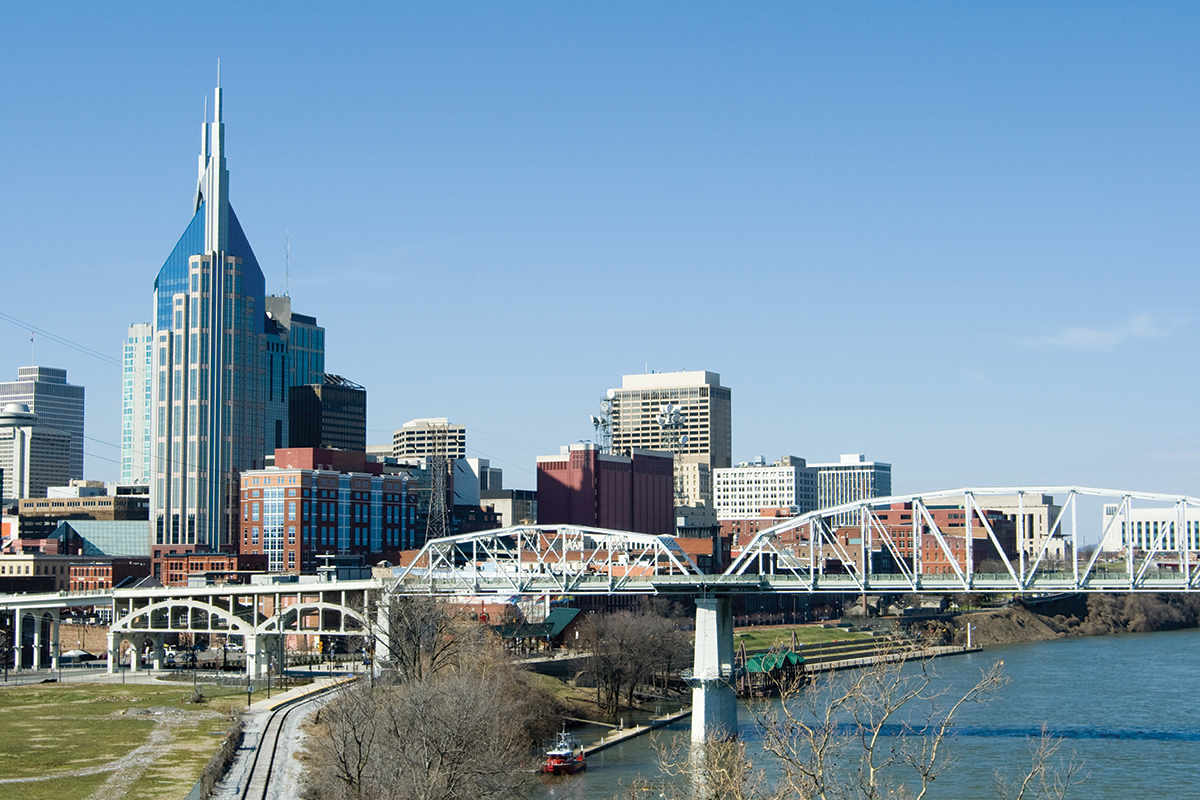 The number of companies choosing to call the Volunteer State home continues to rise, with an impressive range of industry diversity including major players such as FedEx, Amazon, a strong showing of healthcare companies like SmileDirectClub, businesses in the food and beverage industry such as ICEE, finance giants including AllianceBernstein and UBS, as well as big names in manufacturing and tech.
Tennessee's Department of Economic and Community Development (TNECD) has secured approximately 6,000 new job commitments from businesses expanding or locating headquarters operations in Tennessee since Governor Bill Lee took office in January 2019. These companies are investing approximately $740 million. 
20 Headquarters Projects Located During Lee's Administration
The recent string of announcements speaks loud and clear that Tennessee is an attractive place for companies around the world to call home, with a skilled labor force ready to meet the needs of the diverse growing pool of businesses. 
"Tennessee has cemented itself as a destination for headquarters operations for a whole host of businesses — from healthcare and automotive to financial services and logistics providers," said Bob Rolfe, commissioner of the Tennessee Department of Economic and Community Development (TNECD). "First and foremost, Tennessee has a tremendous value proposition for companies that operate in high-cost states: low business taxes, no personal income tax and a skilled workforce."
A standout among the headliners was Amazon's 2018 announcement that it would be locating a major operations and logistics office hub in downtown Nashville. The e-commerce giant is making a substantial investment of $230 million in Nashville and plans to create 5,000 high-paying jobs.
Beyond Amazon, another eye-opener in 2018 was the decision by asset manager AllianceBernstein to shift its corporate headquarters away from midtown Manhattan and into Nashville. More than a thousand AllianceBernstein jobs are to eventually migrate from the Big Apple to Music City. The transition got off to a faster-than-anticipated start, with more than 300 jobs moving to Nashville within the first year of the announcement.
The list of roles moving to Tennessee include the job of the president and CEO, Seth P. Bernstein, who said recruits and employees making the move would appreciate Tennessee's lower taxes and living expenses and the promise of shorter commutes. 
"We see Nashville as a game-changer in terms of our ability to source, develop and retain talent, provide a high quality of life for our employees, enhance our competitive edge in an increasingly challenging marketplace, and make a lasting impact on our new community," Bernstein said.
A Larger Tide of Growth
Step back from news of Amazon and AllianceBerstein and you'll find that these two projects are part of a larger tide of headquarters growth in Tennessee.
Since 2014, headquarters jobs have grown by over 41 percent in Tennessee – the fastest growth among states in the Southeast and coming in at number three in the country for fastest growth. Trailing only Delaware and Kansas, Tennessee still outranks both states in HQ employment, coming in at 48,281 over Kansas' 25,220 and Delaware's 5,998.
"Our quality of life and cost of living make Tennessee a place where skilled workers and people want to live," TNECD's Rolfe said. "In places like Memphis and Nashville, companies are taking notice of all the talent that is moving there. We've had incredibly strong population growth in the Greater Nashville region in recent years. That has certainly played a crucial role in the string of major headquarters wins Tennessee has had."
For example, in February 2019, the subsidiary of FedEx Corp. announced a $44 million investment to move its headquarters to the former Gibson Guitar Factory in downtown Memphis. FedEx Logistics plans to consolidate its Memphis operations and create 689 jobs. Later in the year, FedEx Corp. announced it would make an additional $450 million investment to its Memphis Hub modernization project, bringing anticipated investment in its hub to more than $1.5 billion over the next six years. FedEx anticipates completing its modernization efforts by 2025, with significant job creation along the way.
Additionally, Mitsubishi Motors North America announced last summer plans to move its headquarters from California to Franklin in Middle Tennessee, a deal that will bring 200 jobs.
Jeremy Barnes, Mitsubishi's senior director of communication, said, "In searching across the country for the best place to move our headquarters office to, choosing Franklin checked all the boxes that were important for Mitsubishi and our employees. Those boxes include the cost of doing business, cost of living, lifestyle, schools, climate and all the things that will make our current employee team want to move, as well as the business climate the city of Franklin and the state of Tennessee offer."
A Strong Worker Pool
It's also about the people of Tennessee, as Barnes cited the area's "strong automotive-focused worker pool: VW, Nissan, GM, Calsonic, Hankook Tire, and others all have operations in the area." The diversity of the area's worker pool was also mentioned by Barnes as critical to the future of the Mitsubishi brand in the U.S., with a labor force focused on other aspects — customer satisfaction, new business-thinking, and brave new ways of doing business.
Remarkably, Mitsubishi is just one of at least five California companies that announced plans to establish headquarters operations in Tennessee in the first part of last year. Another was The ICEE Company, maker of the popular frozen treat known as ICEE, whose plans include bringing some 200 jobs to La Vergne. In making the announcement, ICEE CEO Dan Fachner said Tennessee is a business-friendly place to be, and its central location happens to be near a lot of vendors that sell ICEE slushy drinks. "If you took Middle Tennessee and then took a 1,000-mile radius, 75 percent of our customers are within that 1,000-mile radius. We think this is a great spot for us."
Harrow Health, meanwhile, was based in San Diego but announced last summer that its headquarters was on the move to Nashville. It's a 30-job deal, reflecting what the company's leaders call a business climate that is "second to none."
Also in the healthcare sector, Medacta USA picked Franklin for its headquarters, making the move from Chicago. According to Matthew Goudy, general manager of the orthopedic and medical device maker, "The Greater Nashville area combines a deep talent pool in the healthcare and tech space with close proximity to some of the world's best orthopedic researchers and practitioners at leading medical institutions."
The bookkeeping software firm Pilot.com picked Nashville for its account management headquarters, bringing 450 jobs. It's a San Francisco company but was looking for a second operational hub. The company determined that the area has "great schools, attracts incredible, diverse talent, and is making smart investments to support its burgeoning startup scene," according to founder Jessica McKellar.
The first quarter of 2020 also started strong with the digital platform Thnks relocating its headquarters from New York City to Williamson Co., creating 50 jobs, as well as AllianceBernstein increasing its commitment to Nashville with an additional 200 jobs in January in various tech, operations, and compliance functions.
For Tennessee's economy, the impact of these projects is widespread. For starters, in each case, the company is putting its roots down in Tennessee. Its leadership is making decisions locally and has a stake in the community's success.
But most importantly, corporate headquarters bring high quality jobs with 
salaries that are considerably higher than the state's average. Higher earnings in the pockets of Tennesseans generates a host of consumer spending, spurring all types of activity in the housing market, at local retailers and restaurants, and in other corners of the economy.
Tennessee is a game changer in the business world as the headquarters location for data centers, corporate innovation, research and development, and new technologies. When it's time to choose a place to grow, Tennessee offers the resources and workforce to support those vital business services.
A move to Tennessee allows businesses to take advantage of its central location, tap into the highly qualified workforce in a right-to-work state, benefit from a low tax burden and collaborate with a business-friendly administration.The Tennessee Economic Partnership is a public-private, non-profit organization created in 1990 with members including the State of Tennessee, the Tennessee Valley Authority and Tennessee's business and economic development community. Through strategically planned networking events, TEP generates leads and business relationships with key prospects and consultants to attract jobs and investment to Tennessee.  T&ID