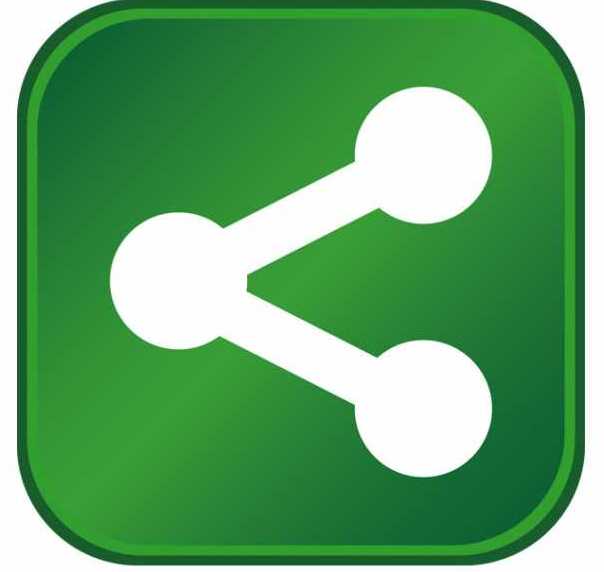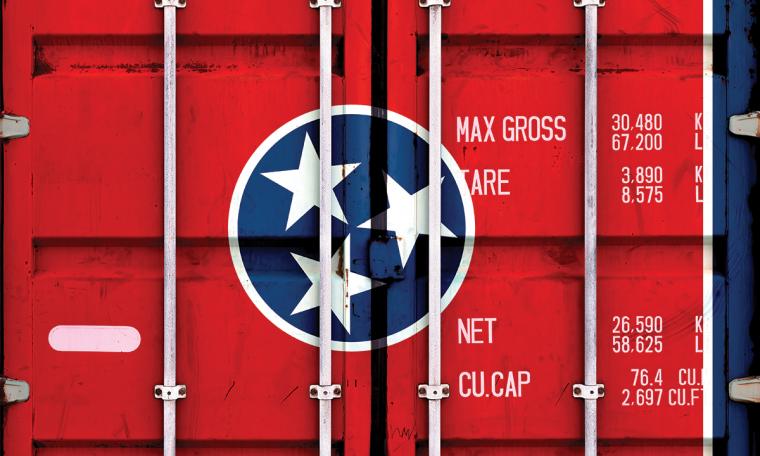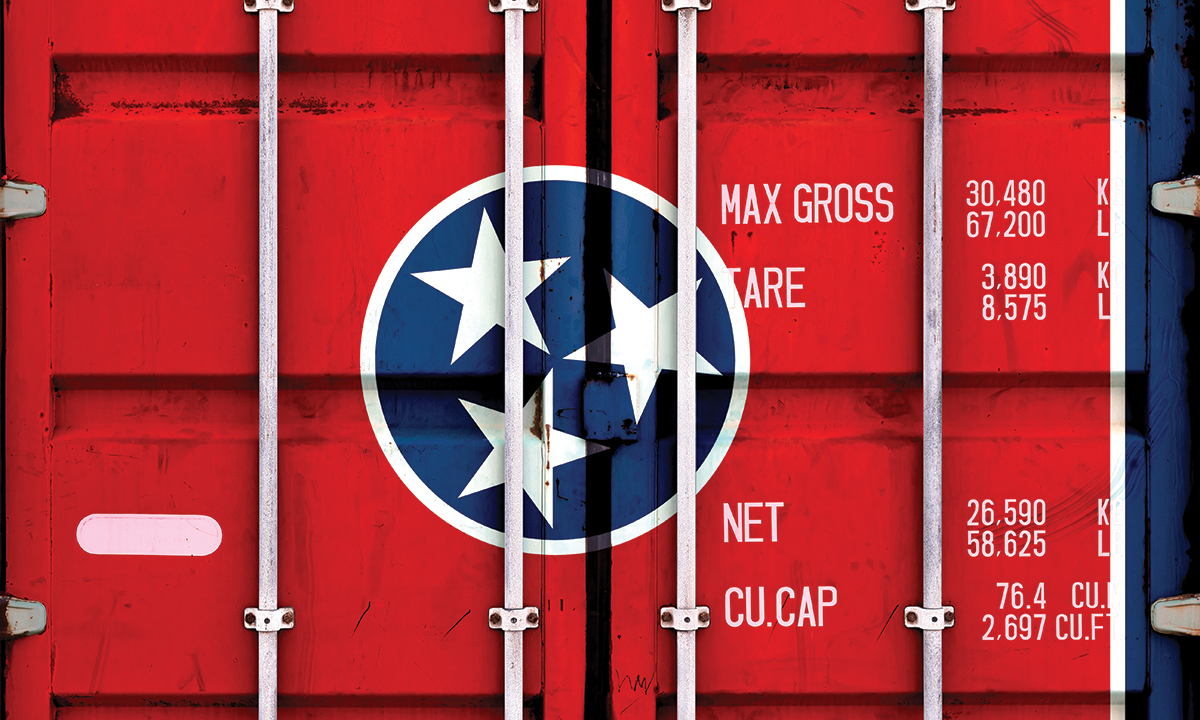 Great brands deserve the great state of Tennessee. 
We believe in high expectations, low debt and a pro-business regulatory environment. Tennessee is proud to be a right-to-work state with no personal income tax. Our state and local tax burdens are among the lowest in the country, and our state budget operates with a healthy surplus rather than a deficit. In other words, you need to be in Tennessee.
In Tennessee, we make world-class cars, guns, and guitars. We make batteries, refrigerators, savory snacks and legendary whiskey. While other states gave up on their manufacturing workforce a long time ago, we never stopped making products that are used all over the world.
Quality Craftsmanship
We have learned that "Made in Tennessee" means something special in the global business community. We're recognized around the world for the high quality of our craftsmanship and the artisan strength of our workforce: the honest, hardworking people of Tennessee.
We believe so strongly in the strength of our workforce that we're making groundbreaking investments in education to make that workforce even stronger. With a deep commitment to educational programs aligned with business needs — and the funding to back up that commitment — Tennessee knows how to make things that last.
We Build Brands
It's no accident that some of the biggest and most respected brands in the world have chosen to call Tennessee home. Companies that come to Tennessee are not just looking for a place to do business — they're looking for a home. That's why we make the world's best whiskeys, Duracell batteries, GE refrigerators and La-Z-Boy recliners. It's why Tennessee is home to the largest ice cream plant in the world. It's why we make the M&Ms to put on top of our kids' ice cream sundaes.
Our reputation for the quality of our work and the quality of the Tennessee lifestyle means we make cars for Nissan, General Motors and Volkswagen and car parts for Bridgestone, Hankook and Denso Manufacturing. It's why we make guns for Beretta USA and appliances for Whirlpool. It's why the U.S. defense industry comes to us. It's why the big brands call on us — and why they stay.
Fiscal Responsibility
Companies, investors, shareholders and executives choose Tennessee for our sound fiscal management and significant new investments in our economic ecosystem. Tennessee's budgetary discipline has allowed us to make meaningful investments in public education, workforce development and our international business reach.
Reasons to select Tennessee's business-friendly environment include:
• No personal income tax on wages and salaries.
• A right-to-work state.
• A long history of fiscal responsibility that crosses party lines.
• Lowest state debt per capita in the country, per The Tax Foundation.
• Second lowest in the U.S. for state and local tax taxes paid per capita, per The Tax Foundation.
• Triple A rate by all major rating services.
• Successful overhaul of our tort and workers' compensation laws.
Location and Infrastructure
Making the best products in the world is only the first step – you also must get them to your customers. When you bring your business to Tennessee, you'll have unparalleled access to all markets within the U.S and across the globe. Our central location means your business can connect to customers and suppliers faster.
We're home to the busiest cargo airport in the world, the third-largest rail center in the U.S. and the nation's fifth-largest inland port. Tennessee is within a day's drive to a majority of U.S. markets. In fact, we feel honored to be the center of attention — and the center of world for that matter. Tennessee features more than 96,000 miles of highway, 1,200 miles of interstate, six commercial airports, more than 880 miles of navigable waterways and 3,000-plus miles of main and short line railroads. 
Workforce and Education
What we do best is what you do best. Your competitive advantage is our level of craftsmanship, accomplished by skilled hands and passionate knowledge. We excel in those industries that rely on our greatest resource: a dedicated and highly skilled workforce. From global giants to homegrown startups, industry thrives in Tennessee. Simply put, to make the best products, you need the best people. In Tennessee, we have created innovative workforce partnerships and game-changing education reform for skills in high demand. The result is a steady pipeline of qualified candidates.
Tennessee is leading the way nationwide in K-12 education reform. We have continued that momentum and expanded our focus to include post-secondary education through innovative initiatives including Governor's Investment in Vocational Education (GIVE), Drive to 55 and the Tennessee Promise.
The Governor's Investment in Vocation Education (GIVE) initiative, part of Governor Bill Lee's legislative agenda, is a two-pronged approach to expand access to vocational and technical training for Tennessee high school students. The GIVE initiative invests $25 million in competitively awarded community grants that fund regional partnerships between high schools, industry, and Tennessee Colleges of Applied Technology (TCATs) to build new work-based learning/apprenticeship programs, market-driven dual-credit opportunities and the expansion of industry-informed career and technical education offerings.
Drive to 55 aims to bring the percentage of Tennesseans with college degrees or certifications to 55 percent by the year 2025. It's not just a mission for higher education; it's also a mission for workforce and economic development.
More than 88,000 students have enrolled in the Tennessee Promise, which commits to providing two years of community or technical college free of tuition and fees to graduating high school seniors on a continual basis. The first class of Tennessee Promise students entered school and the workforce training pipeline in the Fall of 2015.
We are the first state in the country to make this promise. It makes a clear statement to Tennessee families that education beyond high school is a priority in our state. It's also a promise to current and prospective employers: When you bring your business to Tennessee, you'll have the support of a devoted and highly skilled workforce.
Corporate HQs, Finance and Technology
Some of the world's most recognizable brands call Tennessee home. Headquarters, finance and technology drive Tennessee's economy and provide the groundwork for continued innovation and discovery. Tennessee is home to research and development facilities and headquarters that are providing game-changing technologies to businesses, communities and individuals all over the world.
Tennessee is a game changer in the business world. We're your headquarters for data centers, call centers, corporate innovation, research and development and new technologies. When it's time to choose a place to grow your company, Tennessee offers the resources and the workforce to support those vital business services.
A move to Tennessee allows your business to take advantage of our central location, tap into our highly qualified workforce in a right-to-work state, benefit from a low tax burden and collaborate with a business-friendly administration.
The advantages of doing business in Tennessee don't stop there, however. A center of science and technology since the 1940s, Tennessee supports R&D in small businesses, large corporations, and several internationally recognized research institutions, including St. Jude Children's Research Hospital, Vanderbilt University, Oak Ridge National Laboratory (ORNL), U.S. Air Force Arnold Engineering Development Complex and the University of Tennessee.
We have attracted some of the world's biggest brands to our state. Among those headquartered in Tennessee include FedEx, Hospital Corporation of America (HCA), International Paper, Dollar General, Community Health Systems, Unum, AutoZone, Eastman Chemical Company, Nissan North America, Bridgestone, ServiceMaster, Tractor Supply Company and Regal Entertainment Group, just to name a few. In 2021, we committed to our largest project to date: 8,500 jobs and $1.3 billion in investment from tech giant Oracle.
Currently, there are more than 185,000 Tennesseans working in this sector at 16,000+ establishments in the state. Over 17,200 Tennesseans work in nearly 300 telephone call centers across the state, with major operations from Asurion, Convergys, Verizon and TRG Customer Solutions.
Research and development drive Tennessee's economy and provide the groundwork for continued innovation and discovery. Let Tennessee's smart business solutions and skilled workforce become your advantage. T&ID