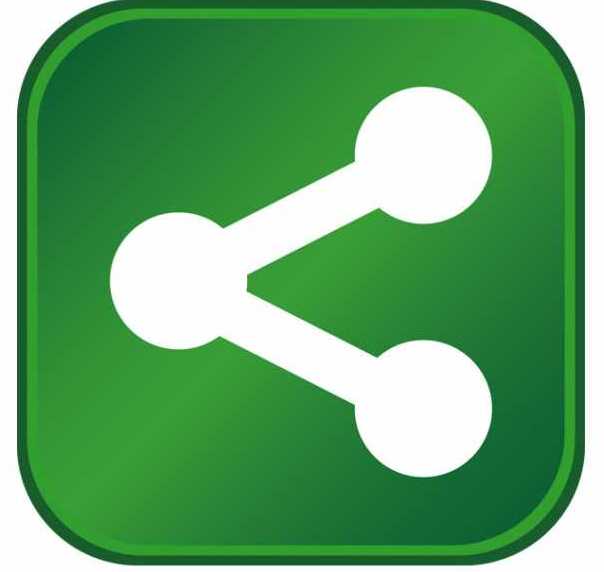 Tennessee has an attractive business climate and commitment to supporting industry growth and expansion. In addition Tennessee has continued to show a net growth in jobs and prospective development despite a struggling national economy.

In 2003, the state reported more than 26,000 new jobs overall as a result of existing business expansion and new industry investments. While the automotive sector, a hallmark of Tennessee's industrial base, continued to show significant gains in jobs and investments, the technology and contact center sectors in our state have also demonstrated strong growth and expansion. This shows great promise for future growth in 2004.

For the past year, Tennessee has been blessed with the strong leadership of Governor Phil Bredesen, a Harvard-educated physicist with a successful record as founder and CEO of a NYSE-listed health care company. Governor Bredesen, who served from 1991-1999 as Mayor of Nashville, came into state office as an economic developer. He was responsible for bringing high profile companies such as Sprint PCS, Dell, HCA and Hewlett-Packard to Nashville during his tenure as Mayor.

Since Governor Bredesen took office, I have had the privilege to work closely with him to help secure a number of corporate relocations and industry expansions for contact center and technology-related companies including two announcements made in 2003:
 
The relocation of manufacturing and distribution headquarters for Quanta Computer Corporation, the world's leading producer of notebook computers; and,

 

The relocation of Asurion, North America's largest provider of enhanced services for the wireless communications industry, announced its corporate relocation from California to Nashville, and the subsequent expansion of its existing Tennessee contact center.
Also in 2003, another major investment to Tennessee was announced. The opening of a new Verizon Wireless contact center in Rutherford County will initially employ more than 400 people with plans to grow to approximately 1,250 employees by the end of 2005.

Governor Bredesen has used his keen insight and understanding of the growth potential of science and technology-related industries to help shape the direction of our state government's efforts. These steps include targeting our resources more effectively and to garner the expertise we need to be even more competitive for job growth in these sectors.

In the technology arena, Tennessee has in place tremendous resources across the state that provide foundations for regional technology economies such as Tennessee Board of Regent Technology Centers, the FedEx Institute in Memphis and the Oak Ridge National Laboratory. In addition to these centers, Tennessee has the resources of major universities and colleges that are dedicated to research and technology. We have various centers that are conducting research in the areas of agriculture, aerospace and biotechnology, such as the U.S. Air Force Arnold Engineering Development Center in Tullahoma, Tennessee.

Our state also has strong technical resources through private organizations like the Tennessee Technology Development Corporation and the Tennessee Biotechnology Association, as well as various technology councils across the three geographic regions of the state. These organizations support the growing technology sector, which include companies and not-for-profit institutions, through numerous regional and statewide initiatives and networking efforts. All of these resources provide the research and continuous effort to improve and expand technology in Tennessee. Under the current administration, steps have been taken to strengthen the relationship between state government and these sectors.

In the fall of 2003 I announced a series of initiatives aimed at forging a stronger commitment by the state government to technology job growth across Tennessee.

The initiatives are designed to raise the focus on technology to the highest level in the history of the Department of Economic and Community Development (ECD) and our state. They include the creation of a Director of Technology who reports directly to the Commissioner at ECD and the establishment of a new grant program designed to support the various technology councils across the state that are on the front lines of technology job growth. Further, the launch of a new Business Enterprise Resource Office (BERO) that will in part assist emerging technology companies that need access to technical assistance, capital and private and public sector procurement opportunities is an important element in our continuous focus on technology job growth. Since announcing these initiatives, discussions have begun into a number of ways in which state government can provide greater support to our existing technology sector.

As an additional stimulant for prospective job growth, Governor Bredesen recently signed an Executive Order establishing FastTrack, a new service offered by state government to meet the demands of companies struggling to compete in today's fast-paced global marketplace. FastTrack, which went into effect December 2003, commits ECD and other state agencies to provide a rapid response to inquiries from prospective new industries, including the technology and contact center sectors, that have an interest in possible investment in our state, and to provide a fast turn-key job training service for those qualified companies that make a commitment to locate operations here in Tennessee. FastTrack commits the stateto give a response to business inquiries within 72 business hours of the initial request for information and to provide a tailored job training program to qualified companies within five business days of making the commitment to locate here.

To date, Tennessee can boast of having a reported more than 60 contact center operations located across each of the state's three geographic regions. The contact centers in Tennessee cover a variety of industries including telecommunications, retail and insurance industries. Contact center companies that call Tennessee home include Verizon Wireless, Asurion, American General, Charter Communications, and DialAmerica Marketing, to name a few. Tennessee is a prime location for contact center operations because the state had the foresight years ago to blanket the state with fiber optic cable, enabling most of our counties, especially our most rural areas, to have state-of-the art connections to the global marketplace.

Currently efforts are underway at ECD in conjunction with other state government agencies to develop ways in which we can address the continued challenge of job turnover in the contact center sector. Tennesseans have a strong work ethic and given the proper training support can be utilized as an effective resource for contact center operations. We strongly believe that state government has an obligation to do what we can to assist the contact center sector in our state by identifying and helping to train an effective pool of employees that can be tapped in all parts of our state.

We firmly believe that with the uniquely-qualified leadership of Governor Bredesen, the seamless coordination of our state agencies committed to assisting with business growth and investment, our strong existing technology and contact center industry sectors and support services, and our commitment to do more to generate interest in the growth of these sectors, Tennessee is poised for exciting jobgrowth in 2004 and beyond.

In Tennessee we welcome the opportunity to demonstrate what we can do to encourage business growth and new investment.
About the Author