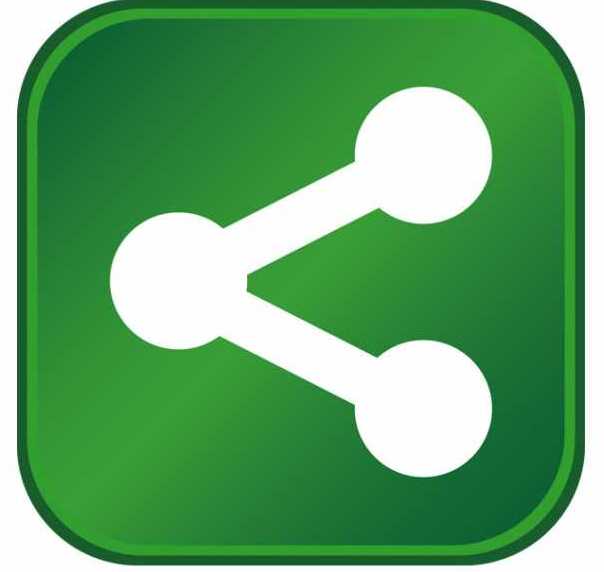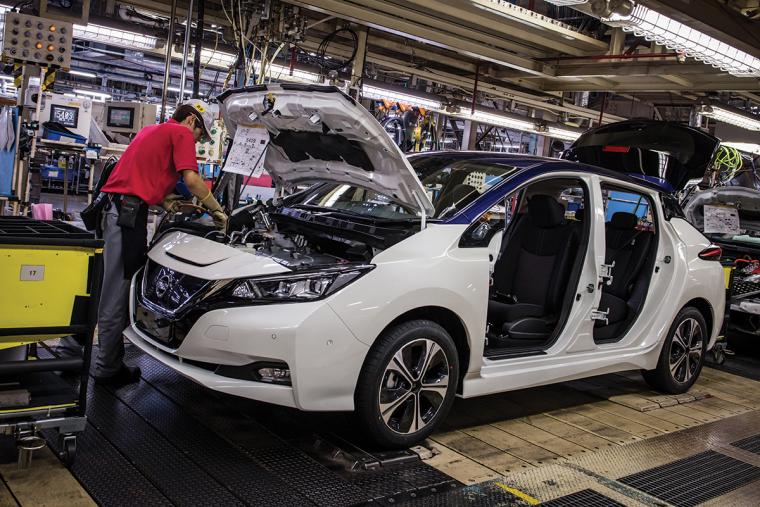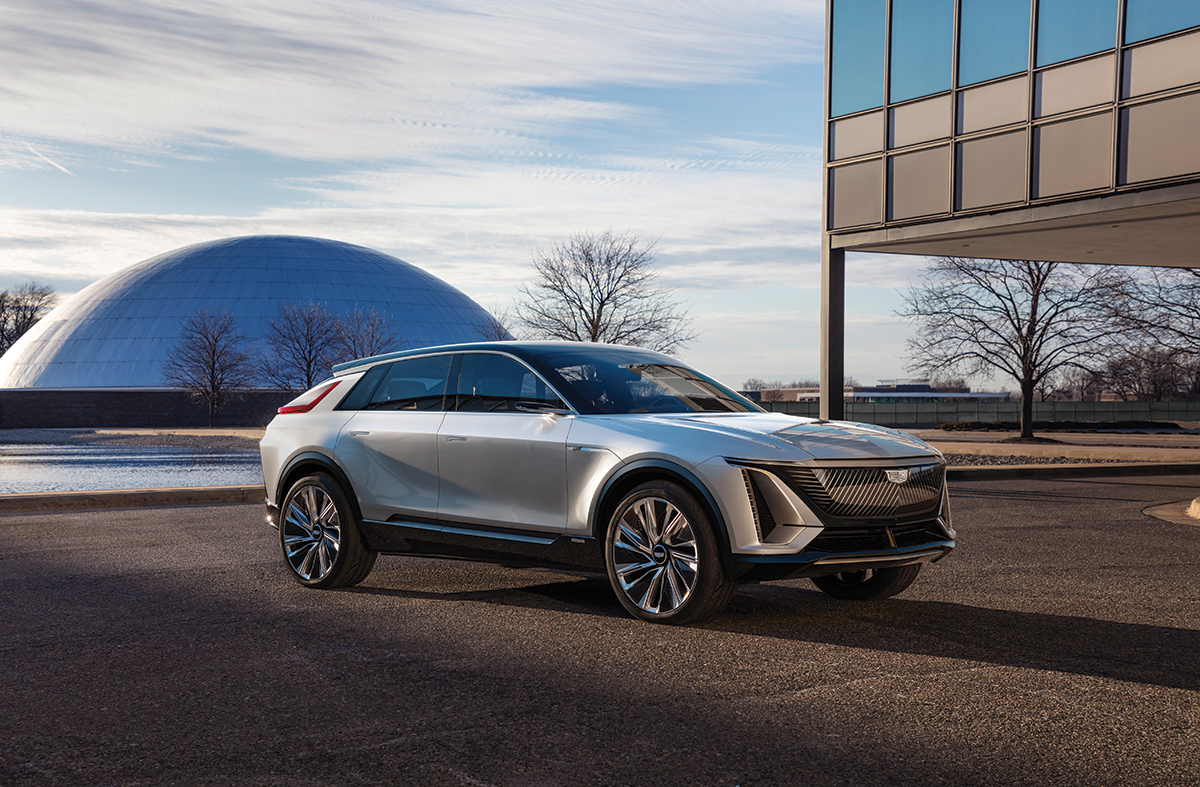 As home to three major assembly plants and a base of more than 900 automotive suppliers, Tennessee has been the nerve center of the South's automotive sector for nearly four decades. Global automakers like General Motors, Nissan and Volkswagen have invested billions of dollars in the Volunteer State, with Tennessee boasting automotive operations in 88 of its 95 counties.  
Nissan's North American headquarters as well as three of the automaker's four U.S. manufacturing facilities are located in Tennessee. Nissan's Smyrna, Tennessee plant is the highest-volume vehicle assembly plant in North America with an annual production capacity of 640,000 vehicles.
With General Motors in Spring Hill and Volkswagen in Chattanooga, Tennessee continues to invest in training for the state's high concentration of automotive employment, a number that's 3.36 times the national average.
"In our great state, the automotive industry has been one of the greatest GDP providers. Today, about 120,000 Tennesseans work in the industry, ranking Tennessee number one in the Southeast for automotive employment," said Bob Rolfe, commissioner of the state's Department of Economic and Community Development. 
Rolfe points out Tennessee's success in the industry, which has been built upon a history of automotive manufacturing in the state beginning in the early 1980s. And while Tennessee continues to excel, it is in large part due to the state's automotive manufacturers and their ability to adjust and adapt to trends within the industry itself. 
Adapting to Transformation
The automotive industry is undergoing a radical transformation, with most manufacturers stating that the decade ahead will see more change than the two previous decades combined. So how is the State of Tennessee keeping up with the evolving automotive industry? 
The Tennessee Department of Economic and Community Development (TNECD) cites that its focus is to continue to make Tennessee an inviting place where companies create jobs and invest their resources. Tennessee is dedicated to supporting the growth of advanced manufacturing and innovative industries.
In the automotive sector, that means electric vehicles. Tennessee ranks number one in the Southeast for electric vehicle manufacturing, producing more than 16,000 electric vehicles annually. 
"With the transformation from the combustion engine to the electric vehicle, Tennessee is at the forefront of this evolution," Rolfe said. "Production of the electric vehicle comes with a whole other subset of electric vehicle suppliers. This will create additional EV Tier 1 and Tier 2 suppliers that we will hopefully attract to Tennessee."
Fortunately, major automotive companies are proactively investing in new technologies. It's clear that even as General Motors, Nissan and Volkswagen produce traditional gas-powered vehicles at a prodigious clip in Tennessee, they too are conscious about the future shifts in the industry.
In October of this year, General Motors added another big win to the development of electric vehicle manufacturing in Tennessee with the announcement that the automaker will invest $2 billion in its Middle Tennessee manufacturing plant to build fully electric vehicles, including the all-new, luxury Cadillac LYRIQ. This project adds to the more than $2.3 billion GM has invested in the Spring Hill, Tennessee manufacturing plant since 2010.
During October's virtual announcement, Tennessee Governor Bill Lee thanked General Motors, Maury County and Spring Hill for their continued partnership by saying, "Tennessee is committed to supporting the growth of advanced manufacturing, and in the automotive sector, the focus is on electric vehicles. This substantial investment by General Motors will support our efforts to become a leading state for electric vehicle manufacturing."
The Spring Hill plant will be GM's third electric vehicle manufacturing site, and the first outside of the state of Michigan. Through this investment, GM's Spring Hill paint and body shops will undergo major expansions, and general assembly will receive comprehensive upgrades, which include new machines, conveyors, controls and tooling.
In addition to the new, fully electric Cadillac LYRIQ, traditionally powered Cadillac products, including the XT6 and XT5, will continue to be built in Spring Hill, Tennessee. GM's manufacturing plant in Spring Hill is the automaker's largest facility in North America. The flexible vehicle assembly plant and Global Propulsion Systems plant are located on 2,100 acres with 700 of those acres dedicated to farming and an additional 100 acres dedicated to a wildlife habitat.
According to the Center for Automotive Research, GM's employment in Tennessee produces a 6.8 employment multiplier—which means there are 5.8 other jobs in the Tennessee economy for every direct GM hourly and salaried job in the state.
General Motors has invested billions in the state over the years, but this nearly $2 billion investment represents the largest single expansion investment ever made in Tennessee. 
GM's executive vice president of global manufacturing, Gerald Johnson, cited this recent investment as a demonstration of "how committed we are to an all-electric future, and how we are investing in our communities and our employees to achieve that future by working together. The partnership from the State of Tennessee and Maury County were key elements in making this investment possible, and I am very excited to see Spring Hill Assembly play a leading role in our journey to transform the future of transportation." 
This partnership not only continues Tennessee's legacy as a leader in manufacturing, it also secures General Motors at the forefront and as an innovator in EV technology and furthers the company's mission of an all-electric, zero emissions future. 
Last year, Volkswagen announced it would begin manufacturing electric vehicles in Chattanooga. The German automaker's $800 million investment in electric vehicles will support 1,000 new jobs in Hamilton County. VW's first electric vehicle will roll out in 2022, and the company expects to sell one million electric cars worldwide by 2025.
This expansion is considerable, and it will push VW's headcount in Chattanooga to 4,500 employees. The plant – the current home of VW Atlas and Passat production – is positioned to be an important piece of the company's future growth, according to VW CEO Dr. Herbert Diess.
"The U.S. is one of the most important locations for us and producing electric cars in Chattanooga is a key part of our growth strategy in North America," said Diess. 
Volkswagen stands by that statement. In November, VW broke ground on a new $22 million facility in Chattanooga where the company will test and validate electric vehicle cells and battery packs for the North American region. The Chattanooga facility will be the first lab of its kind for VW to build in the U.S. 
According to VW, the lab will be part of a hub for EV production and engineering in Southeast Tennessee, joining VW's under-construction 564,000-square-foot electric vehicle production expansion and 198,000-square-foot battery pack assembly facility. The testing that will take place at the lab will include batteries for the Volkswagen ID.4 all-electric SUV, scheduled to begin U.S. production in Chattanooga in 2022.
In addition to increasing its engineering capabilities in the region, the lab is also part of the automaker's effort to localize all aspects of vehicle development and production, which lowers production costs and development cycles. Current battery testing and validation takes place in two labs in Germany, Braunschweig and Wolfsburg, along with Shanghai and Changchun in China. Testing and validating battery components in Chattanooga will allow engineers to more quickly apply lessons learned to local production.
"Testing batteries in the U.S. at this world-class lab helps us get vehicles to market faster, at lower cost and better tuned for U.S. customers," said Dr. Wolfgang Demmelbauer-Ebner, executive vice president and chief engineering officer for Volkswagen of America. "It also lets us ensure the safety and reliability of our batteries in conditions U.S. customers encounter every day."
While General Motors and Volkswagen have more recently added to Tennessee's growing EV footprint, Nissan has been in the game for nearly 10 years. Since 2013, Nissan has produced the all-electric Leaf at its Smyrna plant. The Leaf is the world's best-selling electric vehicle, with more than 500,000 sold worldwide and over 132,000 sold in the U.S.
"When we look at what's going on with Volkswagen in Chattanooga, now General Motors has dropped its flag in Spring Hill for EV production, and of course Nissan has been manufacturing its Leaf in Smyrna, the great news is that all three of our OEMs have an EV strategy where they are creating advanced manufacturing opportunities across Tennessee," Rolfe said.
Tennessee's electric vehicle production expands beyond its three OEMs. While Rolfe pointed out that increased EV production will create additional opportunities to recruit Tier 1 and Tier 2 suppliers to Tennessee, some suppliers are already adding to EV production in the state.
DENSO, a major supplier for Toyota, Honda, and others, recently invested $1 billion in its Maryville operations, where the company produces electric vehicle products and systems. DENSO's investment expanded its production line to include advanced safety, connectivity and electrification products for hybrid and electric vehicles. As part of DENSO's plan to make Maryville the North American manufacturing center for electrification, the company is creating 1,000 jobs.
For DENSO CEO Kenichiro Ito, the expansion in Maryville "will help position us to meet" the "dramatic shifts" in the transportation industry.
Tennessee has a recruiting strategy to attract more Tier 1 and Tier 2 suppliers for electric vehicles as automakers are buying a lot of EV technology from third parties. 
From a consumer side, Tennessee has also made efforts to support the industry shift, with the introduction of Drive Electric Tennessee, a statewide electric vehicle consortium, with a mission to make the Tennessee Valley a leader in EV transportation in the Southeast over the next decade. The organization recently published a roadmap to increase the number of the state's electric vehicle population to at least 200,000 by 2028. 
To get there, the plan suggests adding to the state's electric vehicle charging infrastructure, which currently includes 800 stations. "Range anxiety," the group says, can be barrier to adoption. So, the group says charging stations should be located at homes, apartment buildings, workplaces, parking garages, restaurants, malls and more. Additionally, the group will push a public awareness campaign, which will include "ride and drive" promotions, educating fleet owners and consumers.  
The position of Tennessee as a leader in the automotive industry paired with the Drive Electric Tennessee initiative demonstrates Tennessee's commitment to sustainable transportation solutions being an economic reality to benefit all Tennesseans. The success of these efforts will rely on its partner Tennessee automotive industry leaders to also play a role, and there is evidence that will be the case. 
"We have committed to an all-electric future," General Motors CEO Mary Barra told an audience in Spring Hill at the XT6 unveiling in January 2019. "We are prepared to launch a number of new electric vehicles in the next several years." She continued with, "General Motors is committed to U.S. manufacturing, and we are committed to Tennessee." 
Barra's comments are a welcome sign that the state's auto industry will be well positioned on sound footing for years to come. As the Southeast continues to emerge as the driving force in automotive manufacturing in the United States, Tennessee is committed to be its engine.
For more information about the automotive advances of the state or to learn about doing business in Tennessee, visit www.tnecd.com. T&ID
About the Author