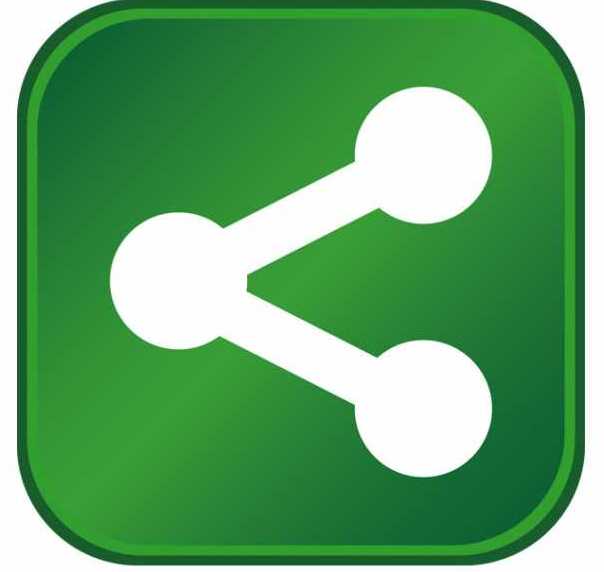 In the 1970s, a television show called "Mission Impossible" followed the adventures of government specialists who each week implemented clever strategies to complete "impossible missions."
Like the popular television series, Tennessee has its own team of specialists, led by Governor Phil Bredesen, and with each mission presented, the team has met every challenge with focused strategies designed to help create higher skilled, better paying jobs for Tennessee workers.
Without the overuse of gadgets, disguises and unjustifiable incentives, Tennessee's transparent, common sense, customer service approach has helped it gain national accolades for its resourcefulness in turning economic challenges into big opportunities. In just three short years, more than 90,000 new jobs and more than $10.5 billion in capital investment has been attracted to Tennessee, represented by hundreds of new and existing expansions. During this short period Tennessee has welcomed 20 new corporate headquarters facilities, landing nationally known brands like Caremark, Nissan North America and the global operations of International Paper, to name a few.
"We're working hard to make sure that Tennessee maintains and improves on a healthy economic climate. We're cutting red tape for expanding businesses through our "FastTrack" initiative, which deals with infrastructure and job training. We're tackling small and medium-sized projects with the same gusto as large ones. And we're staying focused on existing businesses, as well as new ones," said Gov. Phil Bredesen. "We've successfully begun modernizing the tools in our economic development toolbox. We've recruited new industry, expanded existing enterprises, and - most importantly - created new jobs for Tennesseans."
"Under Governor Bredesen's leadership, this Administration has been able to establish Tennessee as a major player in job creation and business development," said Tennessee Economic and Community Development (ECD) Commissioner Matthew Kisber. "We have laid the groundwork fora positive business environment and the business community is taking notice. Tennessee is a great place to do business, grow investment and find quality employees."
Kisber, who serves as the state's chief economic development official, said the governor's emphasis on "getting the talk right" and removing barriers to growth and expansion for companies has been a huge part of the state's recent economic success.
"When you work for a governor who's built a reputation as a business savvy CEO, you quickly come to understand how important it is to have a business strategy in place and following through with the proper execution of that strategy," said Kisber. "Supporting existing companies and growing our own opportunities, prioritizing a balanced budget, getting TennCare costs under control, reforming workers compensation, and investing in education and work force development, are all common sense approaches that Tennessee has taken to improve our business climate and quality of life."
A strong emphasis has also been placed on advancing the state's international trade and investment. Since 2003, Tennessee has participated in numerous foreign trade missions to both emerging and established markets, such as Japan, Germany, Canada, China, Brazil and most recently, Australia. With a team of international business development representatives in offices in Canada, Japan and Europe, Tennessee is hard at work connecting with foreign companies interested in investing in Tennessee and assisting existing Tennessee companies find for new customers.
Last November, Tennessee was selected by the U.S. Department of Commerce and the U.S. Chamber of Commerce as one of eight states to participate in Trade Roots, a grassroots initiative to fund a national export development program. The U.S. Department of Commerce lists Tennessee as one of the five fastest growing export states in the U.S., rising from approximately $11 billion in exports in 2002to more than $19 billion in exported products in 2005.
"Tennessee companies are aggressively looking to foreign markets for new customers," said Dean Peterson, director, Nashville Export Assistance Center. "Many new companies just starting to think about exporting are surprised to find how much help they can get from the U.S. Department of Commerce, the state of Tennessee and their local chamber of commerce."
Among the state's most valuable economic development tools has been the Governor's highly successful Jobs Cabinet. As part of "getting the talk right," this consortium of state officials includes agencies with responsibilities in job creation, along with representatives of higher education, industry and local economic development agencies and brings everyone to the table to address employer needs and discuss solutions to inhibitors of job growth. The result has been a single point of contact for companies and a common approach to job creation.
"A number of business people from outside the state have told me that they really like the approach," said Gov. Bredesen. "I think the combination of the Jobs Cabinet and particularly some of the things that we're doing to try to speed up the decision-making process have earned high marks from people who are looking at locating here."
The Jobs Cabinet approach has been beneficial in helping Tennessee maintain and grow its diverse industry base. While the automotive industry continues to lead the way in expansion activity across the state, health care, manufacturing and professional and business services are industries that have seen steady increase. Another area receiving attention in Tennessee has been the technology sector adding to Tennessee's business diversity. With a background in technology, Gov. Bredesen has made development of this important sector a priority.
"I think Tennessee is well positioned to grow technology-related jobs in the coming years," said Gov. Bredesen. "We're seeing job growth in that sector and as we build greater partnerships between local communities, K-12 and higher education in Tennessee, our ability to compete for those jobs keeps getting better."
For those who may not think of Tennessee as a technology hub, a closer look reveals an impressive base of existing technology resources stretching all across the state. The diversity of the state's research and technological strengths represent some encouraging opportunities for the state to expand on, and include a number of reputable operations like the Oak Ridge National Laboratory and the University of Tennessee in East Tennessee, St. Jude Children's Research Hospital in West Tennessee and Vanderbilt University Medical Center in Middle Tennessee, as examples. In addition, biotechnology and life sciences companies are also finding success in the state. These important organizations and research facilities have the potential to put Tennessee in a healthy position for economic growth and development in the technology sector.
"Tennessee is working aggressively to attract industries from a wide range of sectors." Kisber said. "We are taking technology development seriously and we're working hard at building communication and bringing together technology interests and resources that could support one another."
Other initiatives receiving huge response in Tennessee have been efforts to support entrepreneurial and small business growth. Tennessee became the first state to organize and host a series of statewide matchmaking events in 2006 that brings its small business community together with government and large businesses for potential contracting opportunities. The Tennessee Business Matchmaking Program has been met with tremendous success, attracting nearly 350 small businesses, 137 buyers and organizing more than 1,900 one-on-one business appointments. The state made yet another bold move in supporting small business when it again, through ECD's Business Enterprise Resource Office (BERO), launched a new Micro Loan Program for micro-enterprises operating with five or fewer employees in rural Tennessee.
"Helping create a healthy economic environment for small businesses to start-up, expand and create new jobs in rural areas is one of the most important things we do," said USDA Rural Development Tennessee Director Mary Ruth Tackett. "I am confident the ECD-BERO Micro Loan program will help our home-grown entrepreneurs build strong businesses and diversify their local economies."
As Tennessee remains focused on creating economic opportunities fueled by creativity, collaboration and innovation, there's no question its mission of creating higher-paying, better skilled jobs will remain possible in the near future.
For more information on doing business in Tennessee, please visit www.tnedc.gov .
About the Author