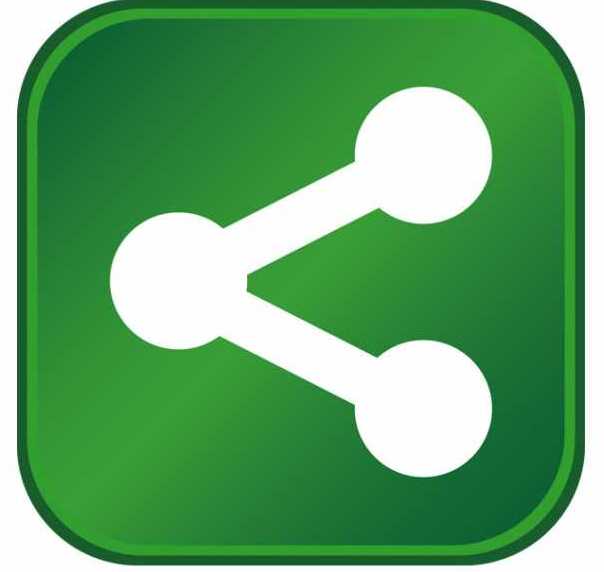 The saying "everything is bigger in Texas" is no exaggeration when it comes to the state's red hot economy. While the national economy is cooling, this state maintains a strong economic footing in a variety of industries thanks to a reasonable tax and regulatory structure and solid incentive programs which are drawing more than 1,000 people to Texas every day.

Texas is without a doubt the best state in the nation to do business. Under Gov. Rick Perry's leadership, the Texas business climate continues to garner national and international attention. With a superior infrastructure and wealth of highly skilled workers, Texas is leading the nation in job growth, adding more than 1.2 million jobs in the last five years – twice the national rate.

These accomplishments have not gone unnoticed. In July, Texas was named America's Top State for Business in 2008 according to the results of CNBC's second annual study that scored each state on 40 different measures of competitiveness. Texas also surpassed New York as home to the most FORTUNE 500 and 1000 companies.

Additionally, Area Development magazine awarded Texas with the annual "Gold Shovel Award" in June, its highest recognition for projects creating significant investment and job growth in 2007. And the state dominated Forbes' "Best Cities for Jobs in 2008" list, with five cities – Austin, Fort Worth, Houston, San Antonio, and Dallas – ranked by economists among the top 20 best places to work in the U.S.

Such acclaim has not come by pure luck. Texas has spent years developing and utilizing its resources to establish a strong economic foundation and diverse array of industries upon which to grow.

Spanning more than 267,000 square miles, Texas has an abundance of natural resources. It is the nation's number one producer of oil, gas, and refined chemical products. Its marketed production of natural gas represents one third of total U.S. supply and contributes roughly 5.3 percent of worldwide oil and gas refinery capacity. It is also leading the nation in wind generation and capacity, allowing the state to diversify its energy options and capitalize on the benefits of clean, affordable, and reliable renewable energy.

Texas shares more than 1,250 miles of border with Mexico, framing the state as a major gateway of trade with Central and South America. In fact, an estimated 70 percent of U.S. commerce with Mexico travels through Texas. The state has also led the nation in exports for the sixth year in a row, exporting $168 billion in goods in 2007.

Texas' resource capacity and trade partnerships provide incredible opportunity for business growth and job creation, helping establish the second-largest civilian workforce in the U.S. with 11.3 million workers. To continue providing a capable workforce for the future, Texas is aggressively working to improve public education by pursuing higher accountability and graduation standards, and creating more rigorous curriculum so students can graduate with the skills necessary to compete in the increasingly global economy.

Texas' 143 institutions of higher education produce a highly-educated workforce to meet the needs of growing businesses. The Lone Star State boasts the nation's second largest pool of graduate engineers and the third largest pool of graduate scientists. It has an estimated 1.19 million students enrolled in institutions of higher learning, and has awarded more than 146,000 degrees annually. Eleven Nobel Laureates in the sciences call Texas home.

To capitalize on the state's abundant resources and educated workforce, state leaders have implemented comprehensive legislation in recent years that provide incentives to further strengthen and solidify the state's competitive advantage among the nation and the world.

Texas' innovative, deal-closing fund, the Texas Enterprise Fund (TEF), provides incentives to businesses looking to expand or relocate to Texas, creating jobs, and strengthening the economy. Capital investment, job creation, wages generated, financial strength of the applicant, applicant's business history, analysis of relevant business sectors, and a project's federal and local government and private sector financial support are all factors that must meet specific requirements to be awarded a TEF grant. To date, the TEF has brought more than 51,000 new jobs to the state, generating more than $13.6 billion in capital investment.

Another incentive tool is the Texas Emerging Technology Fund (ETF), designed to expedite the development and commercialization of new technologies and create high tech jobs within the state. The ETF focuses on three main investment areas: increasing research collaboration through Regional Centers of Innovation and Commercialization located throughout the state; matching research grants funds; and attracting top-notch research talent. More than $185 million in ETF grants will be available for the 2008-09 biennium and more than $114 million has been awarded to date.

The TEF and ETF are essential components in the state's long-term job creation strategy which is focused on six emerging industry clusters: Advanced Technology and Manufacturing; Energy; Aerospace and Defense; Biotechnology and Life Sciences; Information and Computer Technology; and Petroleum Refining and Chemical Products.

The advanced manufacturing cluster accommodates some of the most thriving industries within Texas including:


Plastic Resins:
2007 exports valued at $35 billion – up from $28.7 billion in 2006

Major employers include Chevron Phillips Chemical, Exxon Mobil Chemical, E.I. Du Pont De Nemours, INVISTA, and Flint Hill Resources.

Metals:
2007 primary exports valued at $5.8 billion – up from $5 billion in 2006

Texas ' seventh largest category of exports in 2007

Major primary metal employers include U.S. Steel Tubular Products, Trinity Industries, Alcoa Inc., Gerdau Ameristeel US, and Alenco

Primary metals exports include the iron and steel industries.

Fabricated Metals:
2007 exports valued at $5.4 billion – up from $5 billion in 2006

Texas ' eighth largest exporting category in 2007

Major employers include BWXT Pantex LLC, Naturalite Skylight Systems, Mitsubishi Caterpillar Forklift America, TD Industries, and Southeast Texas Industries.

Plastics and Rubber:
2007 exports valued at $3.4 billion – up from $3.2 billion in 2006

Texas 11th largest exports category in 2007

Major employers include Inteplast Group Ltd., Formosa Plastics, Poly-America, Pactiv Corp., and Dart Container Co. of Texas.


Texas' economic clout combined with its beautiful landscapes, warm weather, and famous hospitality, establishes it as an ideal choice for people and businesses looking to relocate. The state is one of the most affordable places to live and the second most popular U.S. state in which to retire. The cost of living composite index for most Texas metro areas is lower than the national composite index of 100.

The Lone Star State's sunny beaches, rugged mountains, endless prairies, and piney woods provide a spectacular diversity of geography and wildlife. The same diversity extends to the people who call Texas home, creating a rich cultural heritage and unparalleled quality of life.

As the nation battles hard economic times, Texas remains in the spotlight of success. Years of hard work to maintain a reasonable regulatory structure, provide incentives for emerging and growing businesses, and produce an educated workforce have strengthened Texas' economic infrastructure, proving that no matter what the industry, the Lone Star State is committed to keeping Texas Wide Open for Business.

To learn more about business opportunities in Texas, please visit http://www.texasone.us.
 
About the Author