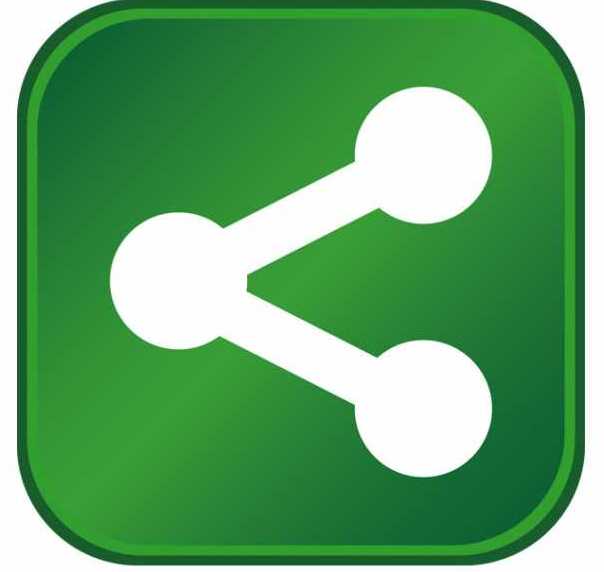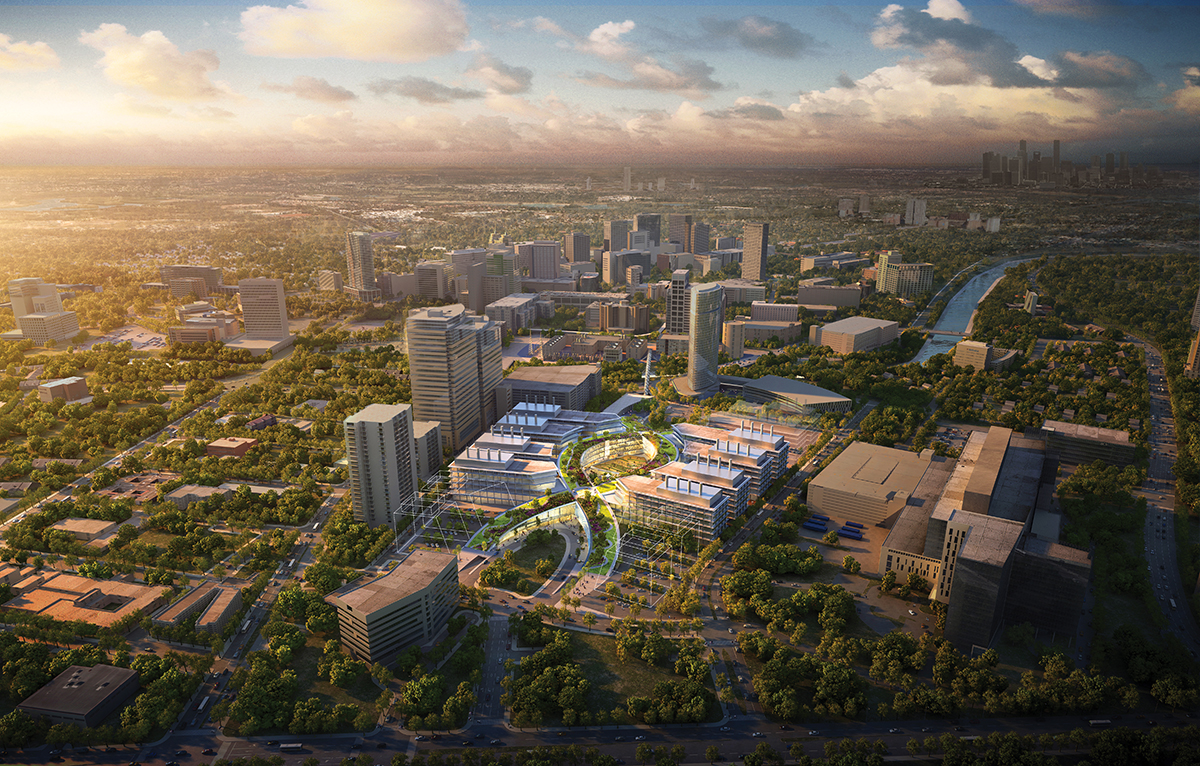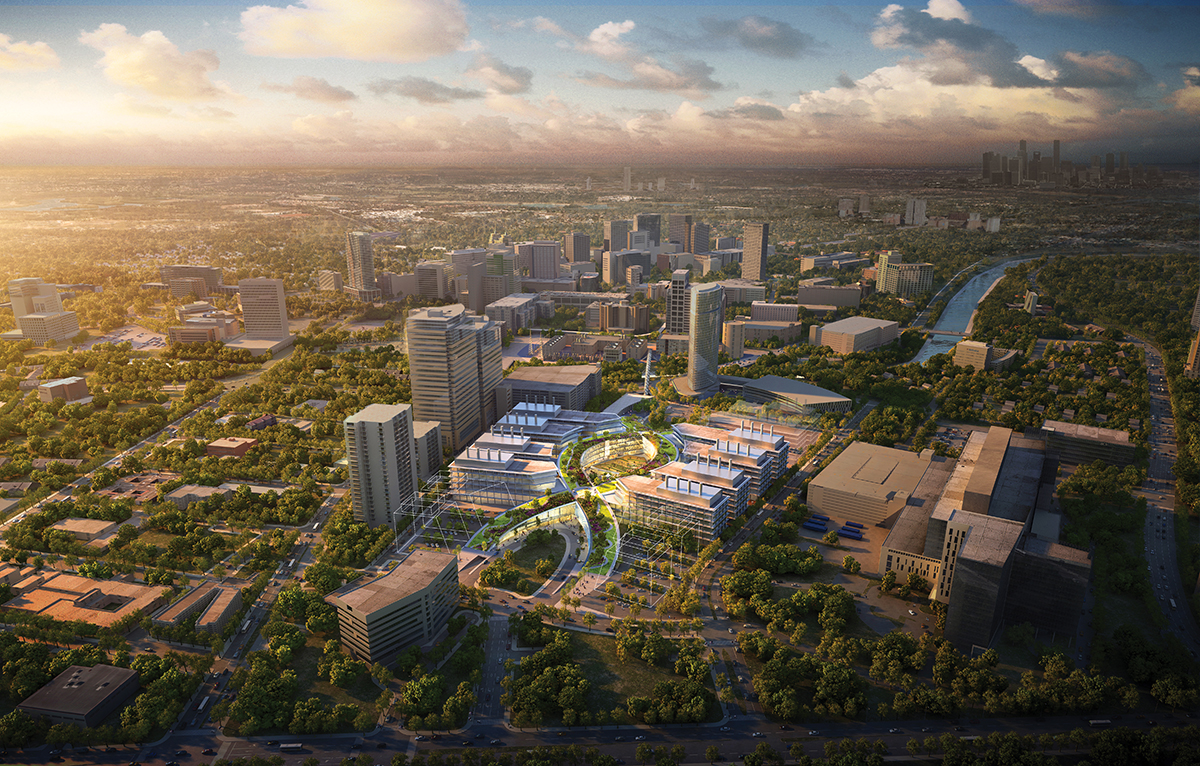 Consistently ranked as one of the best states in the nation for business, Texas led the United States in GDP growth at 3.9 percent in the first quarter of 2017. The Lone Star State continues to make great strides in job creation, adding 298,600 jobs over the past year as of August 2017. For projects announced in 2016, Texas ranks No. 1 for job creation by foreign and domestic investment, according to IBM's 2017 "Global Location Trends" report, released in September 2017.
Texas has one of the lowest tax burdens in the country and continues to increase its value proposition for businesses by improving its infrastructure, offering support measures such as cash grants and incentives and slashing red tape. 
With the close of a second successful legislative session under Governor Abbott's leadership, the Lone Star State is poised to continue sustainable growth by providing businesses with the tools and the freedom they need to succeed in today's changing landscape.
Texas Fully Funds its Deal-Closing Grant
After signing into law the budget passed by the 85th Legislature in June 2017, Governor Abbott stated, "this budget ensures the workforce of today and tomorrow have the resources they need to keep Texas' economy growing and thriving." Two of these resources were the Texas Enterprise Fund (TEF) and the Governor's University Research Initiative (GURI), which were fully funded at $107 million and $40 million, respectively.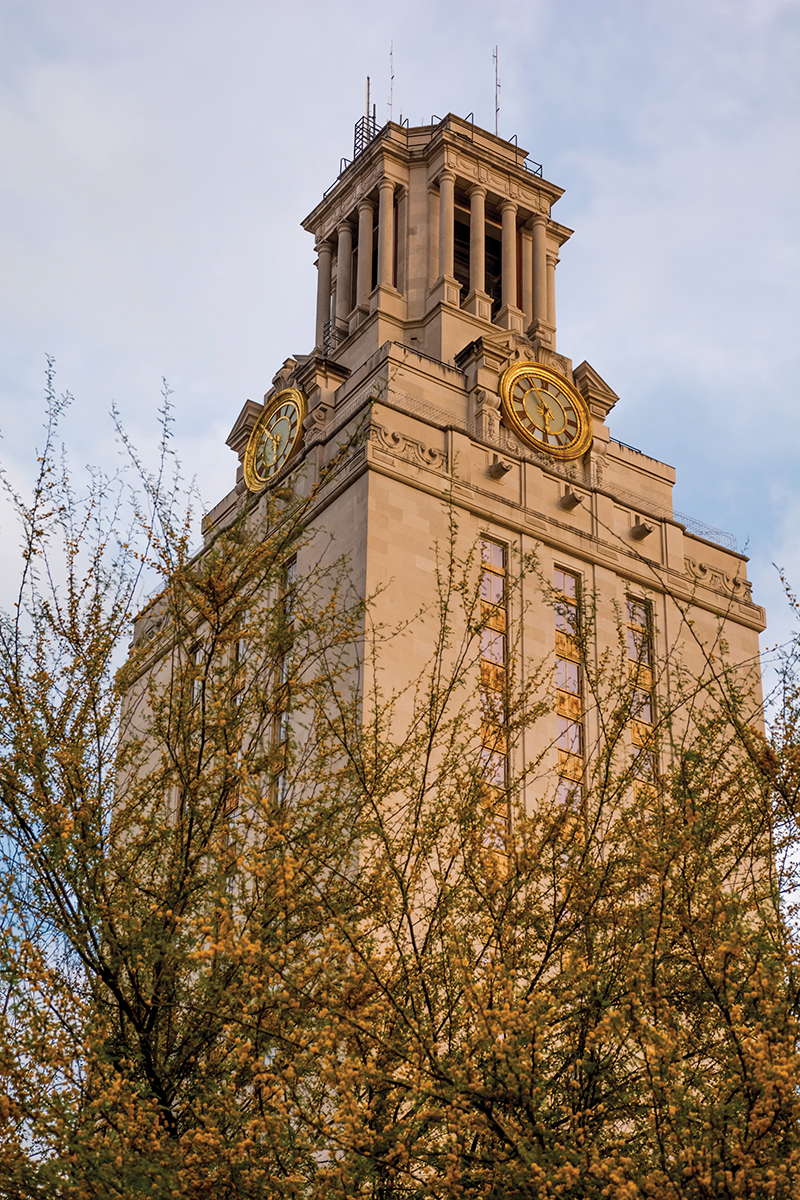 The TEF is a grant used as a financial incentive tool for projects that offer significant projected job creation and capital investment. This highly competitive incentive is used only when a single Texas site is up against another viable out-of-state option.
Since 2004, the TEF has awarded over 100 grants totaling more than $600 million across a wide variety of industries and projects, including Toyota's recent North American headquarters relocation, Jamba Juice, Galderma, McKesson Corporation, Jacobs Engineering and many more.
In September 2017, Charles Schwab celebrated the groundbreaking of its new 70-acre campus in Westlake, Texas. The company, which received a TEF grant offer of $6 million, is expected to create at least 1,200 new jobs. The $100 million campus is set to open in 2019. Other recent recipients of the TEF include Pei Wei, which announced plans in August 2017 to move its global headquarters to Irving, Texas, from Arizona; and Merck, which announced plans in July 2017 to locate its newest IT Hub in Austin.
Growing and Attracting the Workforce of the Future
While much of the rest of the country is struggling to fill open jobs, Texas has the second-largest workforce in America and continues to be a leader in talent attraction. Home to 38 public universities and upper-division centers and 50 community college districts, the state is feeding a strong talent pipeline to businesses. Ten Texas universities are among the best in the nation, according to the U.S. News & World Report's 2018 ranking.
The Governor's University Research Initiative (GURI), recently fully funded by the Texas Legislature, promises to continue to keep Texas competitive from a workforce and research perspective. GURI is a matching grant program designed to assist eligible institutions of higher education in recruiting distinguished researchers. Since its inception following the 84th Legislature, GURI has helped to recruit nine distinguished researchers to Texas A&M, the University of Texas at Austin and the University of Houston. These transformative researchers will in turn serve as economic catalysts to the Texas economy for years to come.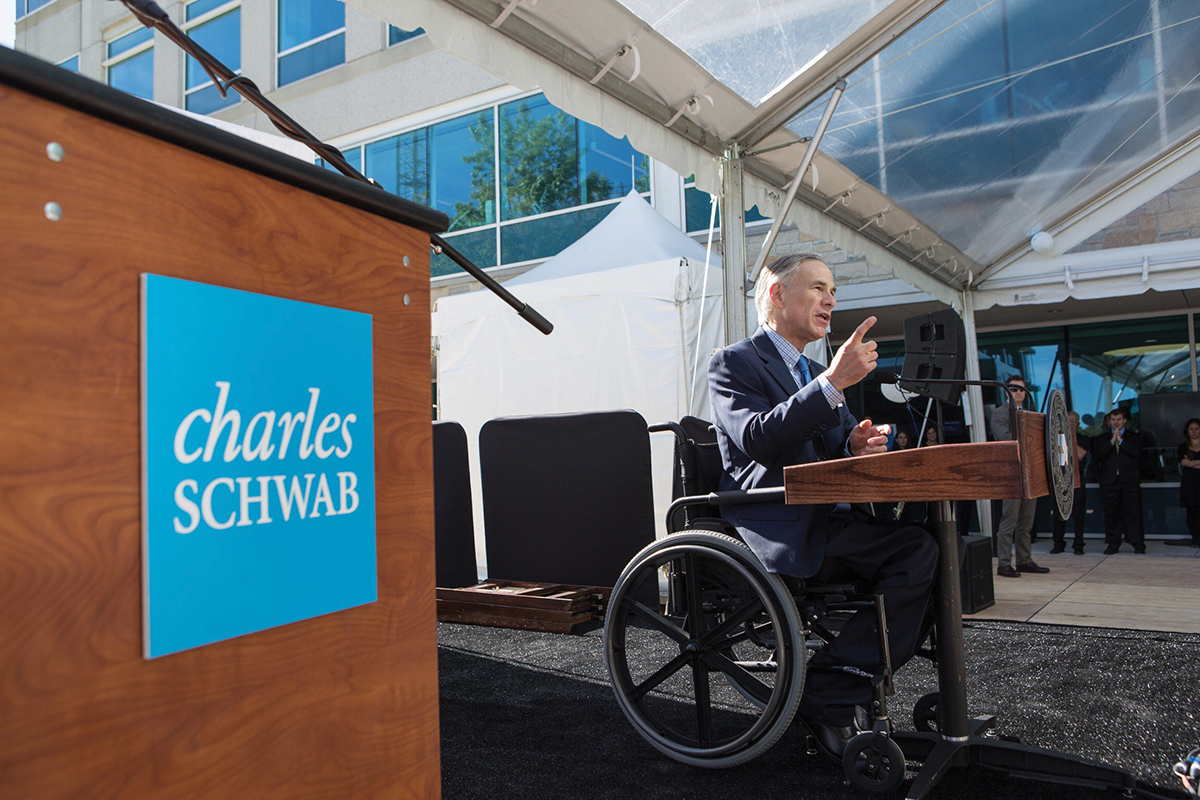 Industry Diversification Continues
With the recent increase in the export of oil and natural gas, Texas' energy industry is on the rise again. But with major recent investments in life sciences, IT, data centers, advanced manufacturing, aerospace and automotive, Texas' time as a purely oil- and gas-driven state is over. 
Healthcare and biotechnology, in particular, are making a strong play as some of the Lone Star State's strongest sectors on the rise. Houston-based Texas Medical Center, the world's largest medical center, is expanding its footprint in Texas with the 28-acre TMC3 translational research campus, which will add to its existing campus by almost a third. TMC3 will bring together four of Texas' most powerful institutions — the University of Texas, Texas A&M, Baylor College of Medicine and the University of Texas M.D. Anderson Cancer Center, which ranks No. 1 for cancer care by the U.S. News & World Report's annual "Best Hospitals" survey.
More than 5,000 medical students graduate with healthcare-related degrees in the state each year and Texas' medical academic footprint continues to grow. The Dell Medical School at The University of Texas — Austin welcomed its inaugural 50-person class in June 2016 as the first medical training institution in nearly 50 years to be built from the ground up at a top-tier U.S. research university. Merck will serve as a cornerstone tenant in a research corridor that is being built around the medical center.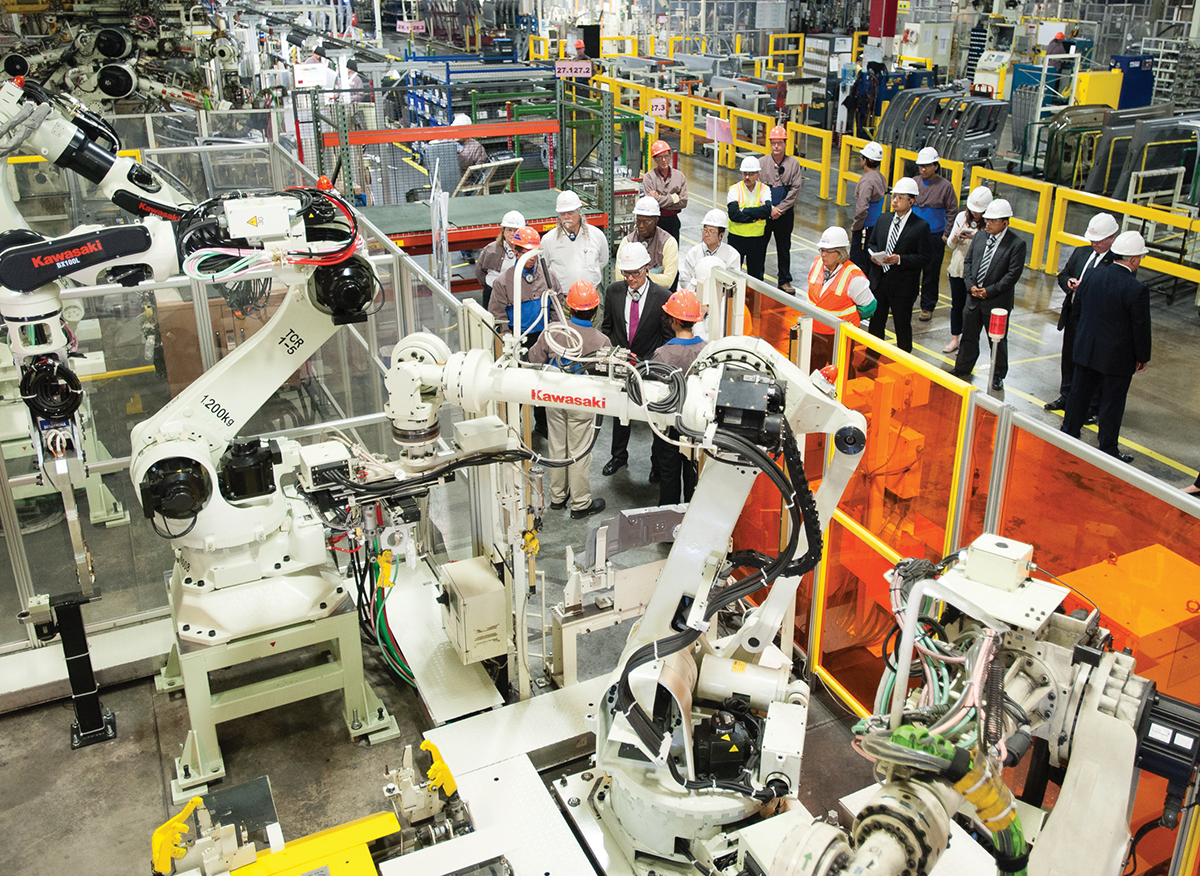 Enabling Global Trade and Distribution
Texas' available land and world-class infrastructure are among its top advantages for companies, particularly those focused on manufacturing, warehousing and distribution. The state is home to more public roads and freight railroads than any other state and boasts 16 seaports, including 11 deepwater ports with channels at least 30 feet deep. Of these ports, 11 are designated as Foreign-Trade Zones (FTZs), allowing the flow of goods without formal customs entry, import quotas or most other restrictions.  
As a result, Texas ranks as the top U.S. state for manufacturing exports and shipment value and has held its title as the nation's leading exporter for 15 consecutive years, according to U.S. Bureau of Economic Analysis, with exports valued at over $232 billion in 2016.
Building a Stronger Texas
In the wake of the devastation caused by Hurricane Harvey, Texas' business and economic development community has risen boldly to the challenge of building an even stronger Lone Star State. It is estimated that nearly 70 companies have pledged more than $157 million and counting in relief efforts, including The Dell Foundation, which contributed $36 million to the Rebuild Texas Fund with the goal to raise $100 million. Toyota, Apple, ExxonMobil, Dow Chemical Company and Amazon and Whole Foods Market are among those companies that have pledged at least $1 million toward relief efforts. The Governor's Commission to Rebuild Texas will oversee response efforts between the state and local governments so that efforts to rebuild impacted communities are swift and strategic. 
While government and business communities rally around areas in need, companies continue to choose Texas for their international operations, ensuring that the future is decidedly bright for the Lone Star State.   T&ID
About the Author