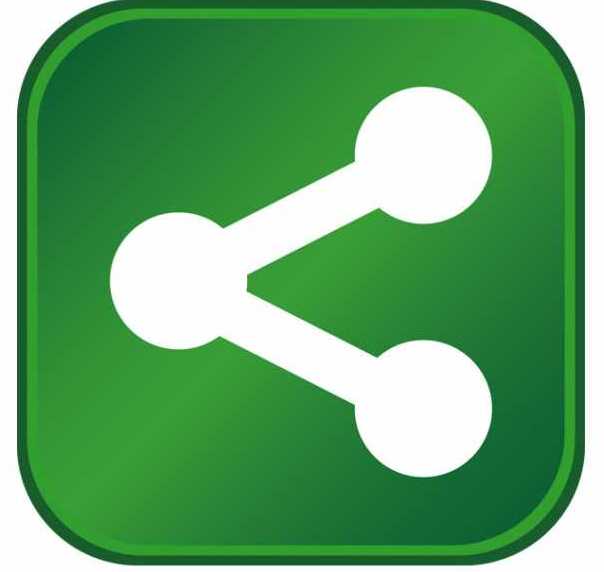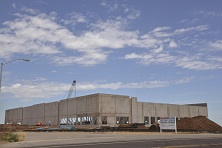 Just 18 months or so into a five-year economic development strategic plan for Lubbock, Texas — an appealing city in the northwest quadrant of the state with a population of about 245,000 — local business leaders are pleased with its progress.
"Things are proceeding nicely," said John Osborne, president and chief executive officer of the Lubbock Economic Development Alliance (LEDA), which is overseeing implementation of the strategy and strengthening the city's economic foundation. "A big part of that plan is to continue to see new businesses move in and existing companies grow."
The ultimate goal, Osborne added, is to establish Lubbock as a national center for innovation, investment and entrepreneurial growth while leveraging the engineering, agriculture, energy and medicine/bioscience research taking place at Texas Tech University — which also happens to be Lubbock's largest employer.
LEDA officials refer to Lubbock as "Hub City," describing it for site selectors as the economic center of a 26-county region serving not only Texas, but also parts of surrounding states. Osborne pointed out that Lubbock is the third-largest city between Interstate 35 (the Midwest's major north-south interstate highway) and the front range of the Rocky Mountains.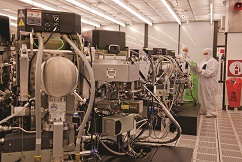 Major industries include education, research, healthcare, agriculture and manufacturing. The average commute time is less than 18 minutes, and utilities, land and property taxes rank as some of the most affordable in Texas. 
"Companies love operating here, and they don't leave," Osborne said, adding that Lubbock residents feel the same way. "We have a lot of people who grew up here or went to school here and then moved away. Later on, they decided that they wanted to return and raise a family. They bring back a wealth of great information and knowledge, and they help fill jobs.
United Supermarkets called Lubbock home for decades, operating dozens of grocery stores. Boise, Idaho-based Albertsons acquired the company in 2013, but LEDA worked closely with United leaders to retain a United division headquarters in Lubbock. "Without LEDA's incentive, as well as its direct involvement with the city and Lubbock County, the chances of us landing this project in Lubbock would have been slim to none," said Robert Taylor, president of The United Family, which currently operates 66 food stores under multiple names. "We will certainly look for future opportunities to work with LEDA and remain a strong supporter of their efforts for other business partners in the area."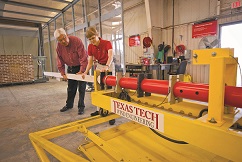 Lubbock also attracts companies with no previous connections to the city, Texas or even the United States. X-FAB — the world's largest manufacturer of silicon wafers for automotive, industrial, consumer, medical and other applications, is headquartered in Germany with facilities in Europe and Asia. But company officials chose Lubbock as the place to open X-FAB's only manufacturing center in the United States, in a building that formerly housed Texas Instruments.
Reese Technology Center
Reese Air Force Base, located about six miles west of Lubbock, closed in 1997 after more than 55 years of U.S. military service. However, the facility has been reborn as a vibrant research and business park focused on technology, education, engineering and light manufacturing.
The campus includes three runways with pad sites available for development in a secure environment and is home to one of many locations for Wyle Aerospace Group, a leading provider of specialized engineering, professional, scientific and technical services to the federal government.
Other companies such as Zachry Group, a provider of turnkey construction, engineering, maintenance and fabrication services to the power and energy industries, as well as wind-turbine manufacturer Vestas also have locations at Reese Technology Center.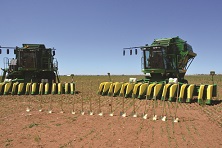 Additionally, Texas Tech operates the National Wind Institute there, providing new research and business opportunities in wind science, wind energy, wind engineering and wind hazard mitigation.
Reese Technology Center joins the 586-acre Lubbock Business Park, currently offering space for new or existing companies, and the Texas Tech Research Park that features a 40,000 square-foot signature building designed for faculty and students at Texas Tech and its University Health Sciences Center, as well as outside entrepreneurs.
Lubbock Rail Port
Yet another business park in Lubbock is the 526-acre Lubbock Rail Port, located five miles north of Lubbock Preston Smith International Airport. The rail port provides convenient access to Interstate 27, the airport and BNSF Railway. BNSF and one short-line railroad link Lubbock to numerous metropolitan areas of the Central and Western United States.
Federal grants helped propel improvements and expansion at the rail port, and the most recent round of construction caught the eye of United Properties Southwest, a Dallas-based company that specializes in the turnkey design, development and construction of industrial warehouse and office facilities.
The company is now building an 80,500 square-foot industrial, rail-served facility on spec that Osborne called a "great addition that has made for quite a few new inquiries coming in our direction. It's one of the few buildings this size that's rail-served and available in Texas right now."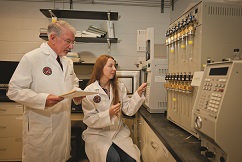 Agriculture giant Monsanto, based in St. Louis, heard about the United Properties project and decided to build in Lubbock, too — right across from the rail port. "They began moving dirt on a $140 million seed-processing plant in April," Osborne said. "It's hard to anticipate a $140 million project. You just hope to land one of those in your career."
A Ready Workforce
Another key priority of Lubbock's economic development strategic plan includes bringing into even sharper focus the development, retention and attraction of talent by leveraging the power of its more than 13,000 college graduates annually.
"LEDA's commitment to the development of the South Plains College Lubbock Center signals that SPC plays a critical role in providing relevant career, technical and workforce training programs that meet the present and future needs of business and industry in the city," said Kelvin Sharp, president of South Plains College, which boasts the second-highest enrollment among the five institutions of higher learning in Lubbock.
Other colleges and universities besides Texas Tech and South Plains include (in descending order of enrollment) Texas Tech's Health Sciences Center, Wayland Baptist University and Lubbock Christian University.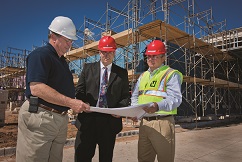 School districts in the area have made commitments to educating students for tomorrow's jobs, too. For instance, the Lubbock Independent School District recently invested more than $10 million in technology to augment all areas of instruction. Academic achievement in Lubbock's Independent School District is high and a testament to that commitment. As a matter of fact, the Frenship Independent School District boasts a graduation rate of 97.6 percent and schools in the Shallowater Independent School District have topped 'best-of' lists compiled by U.S. News and World Report and the Texas Education Agency.
Broad Appeal, No Taxes
Adding to Lubbock's rising-contender status as a short list choice among corporate site selectors is the fact that Texas does not have a personal income taxes, and Osborne said many non-Texans don't realize that the state's western region experiences all four seasons.
Lubbock also appeals to a broad range of interests, with everything from college and university sporting events and cultural attractions to five award-winning wineries to the $140 million Buddy Holly Hall of Performing Arts and Sciences, tentatively slated to open in 2019 in the city's thriving downtown district.
"We want companies coming into this area, and we think there are a lot of reasons for them to be here," Osborne said. "Being a part of the Lubbock marketplace is very beneficial for many companies."
About the Author