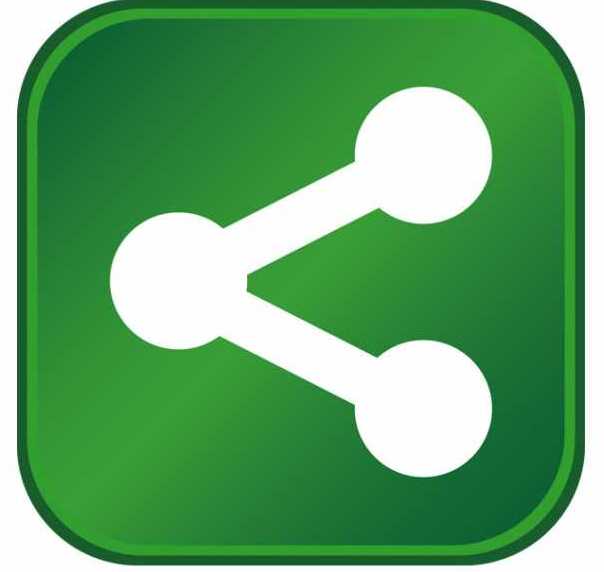 The Lone Star State continues to grow as a manufacturing and trade powerhouse.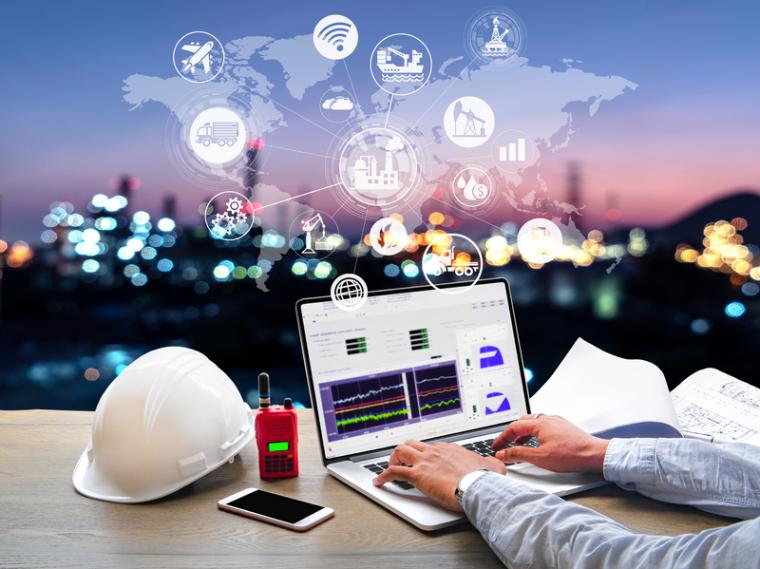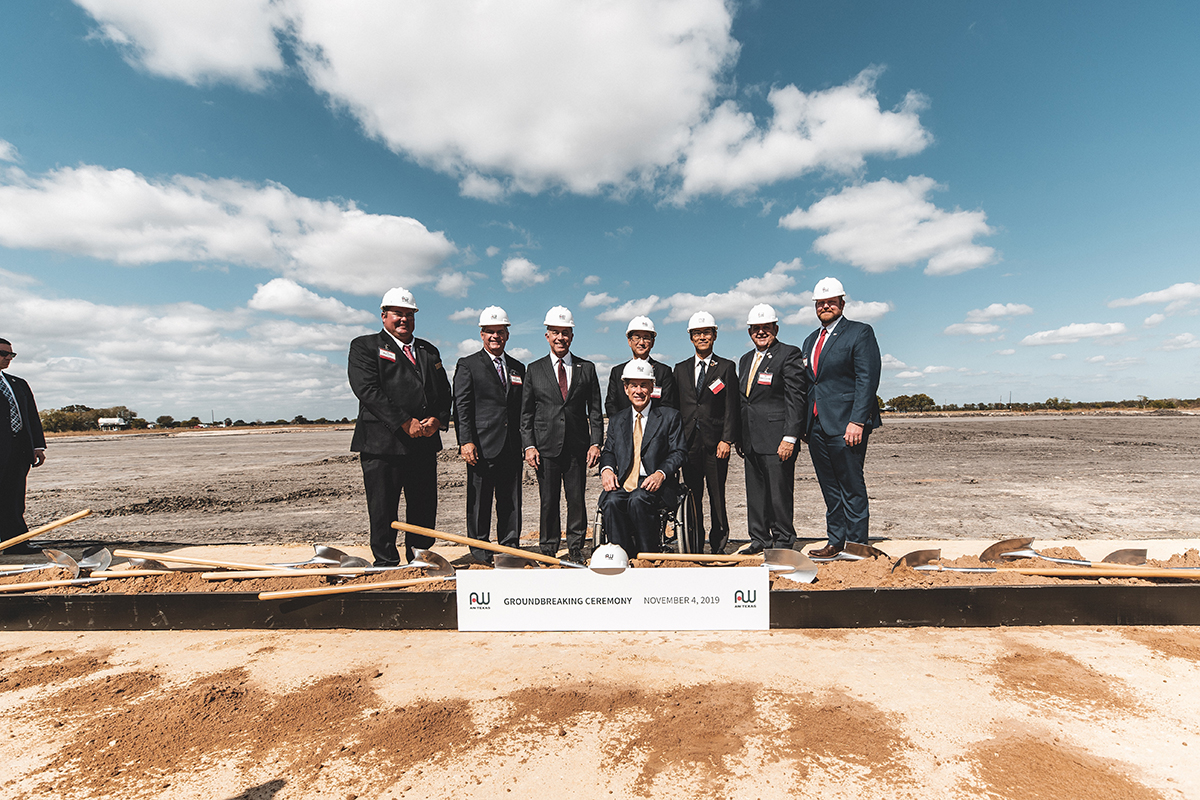 For a record 15 years, the nation's leading CEOs have ranked Texas as the "Best State for Business" because of the Lone Star State's pro-growth economic policies and friendly business climate—with no corporate income tax and no personal income tax—along with a skilled and growing workforce, easy access to global markets, robust infrastructure and predictable regulations.
It is in this framework that innovation, technology and diverse industries flourish.
That's why startups are growing right alongside some of the world's biggest brands, nearly 50 Fortune 500 corporate headquarters, hundreds of publicly traded firms and more than 2.7 million small businesses.
That's why Texas leads in manufacturing job growth, and why Texas is the top exporting state for the 17th year in a row and the top tech-exporting state for the sixth year in a row.
And that's why, with an annual gross state product of $1.8 trillion, Texas is the 10th largest economy when compared to the nations of the world.
Success builds on success. As a result, Texas continues to lead the nation in new corporate facility projects and expansions. And there's room to grow even more.
Job-Ready Workforce
Businesses grow where the workforce is ready, and leaders in manufacturing, technology, energy and other industries are growing in the Lone Star State.
Texas offers a job-ready workforce of more than 14 million. With one of the youngest median ages in the nation, the state's population and future workforce continues to expand as Texas is the top state for attracting young adults, ages 25-34. Much of the state's high-performing employee base is drawn from Texas' top-ranked public and private universities—leaders in engineering, business, biotech and more.
Because of the state's investment in educational advancement, the number of Tier One research universities in Texas has doubled in the last five years.
And to ensure a continual pipeline of middle-skilled workers, Texas also invests in industry-recognized apprenticeship programs, upskilling training programs and innovative workforce development programs, including the Skills Development Fund, Texas' premier job-training program providing local customized training opportunities for Texas businesses.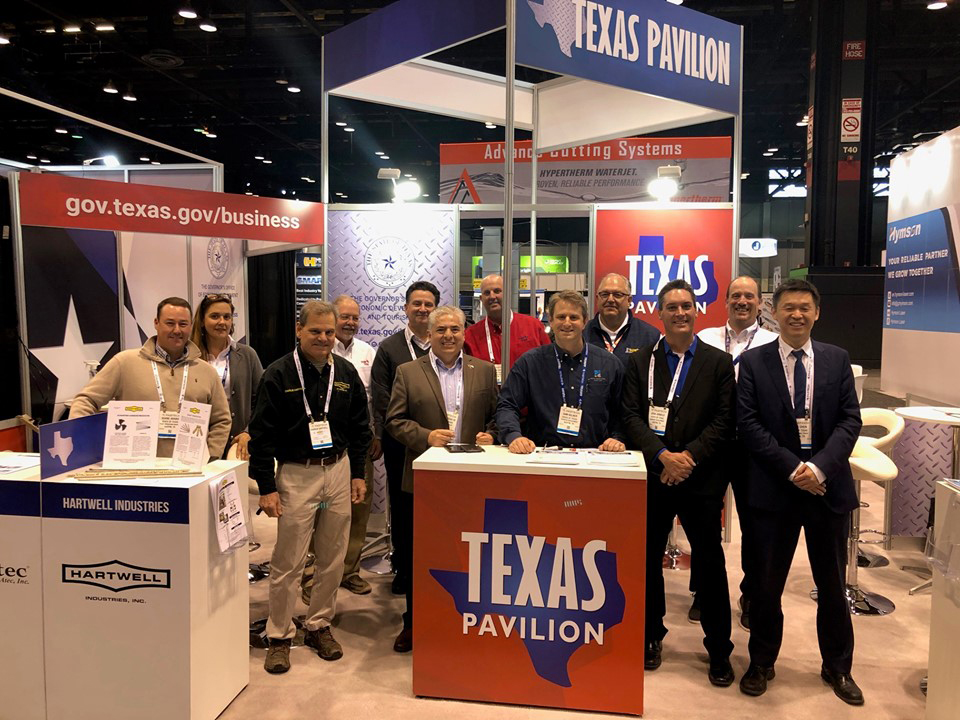 Global Reach
Global reach is a competitive advantage. Texas serves as the gateway to global trade with its unique and strategic geographic position—centrally located in the United States, with close access to Mexico, trade links to Canada and direct shipping routes to Europe and beyond.
Each of the state's 29 ports of entry, accessible via air, land or sea, supports domestic and international economic activity across industries. And along the 367 miles of Texas coastline are 11 deep-draft commercial ports and six shallow-draft ports. Texas ports are connected by the Gulf Intracoastal Waterway, an integral component of the state's vast petrochemical and manufacturing supply chains.
Texas also has 32 Foreign-Trade Zones, allowing goods to be exported from the zone free of duty and excise tax.
And along with more miles of public roadways, state highways and freight railways than any state, Texas is also home to more airports as well as two major international airlines headquartered in Dallas-Fort Worth, with a third operating a major hub in Houston.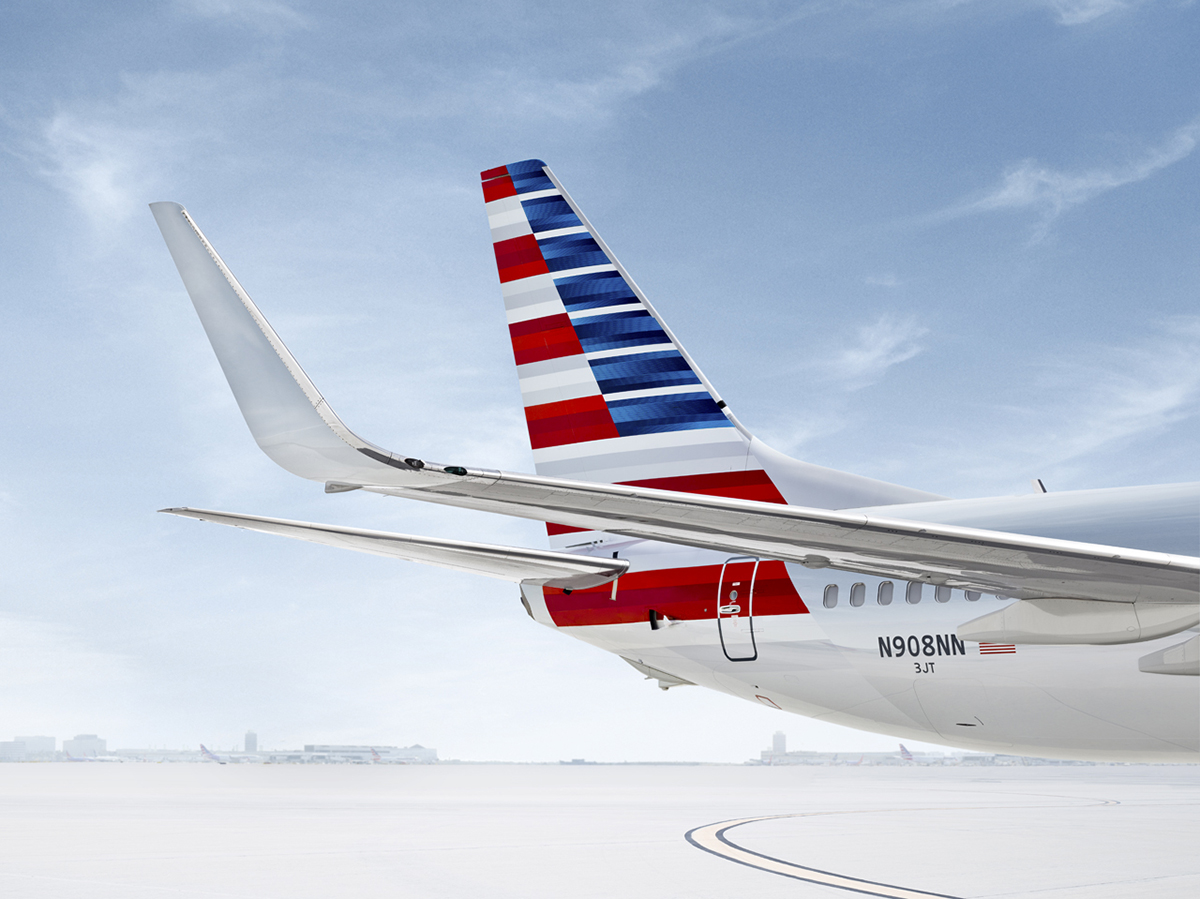 Lower Operating Costs
The Texas economy is booming as businesses are fleeing states that overtax and overregulate. The Lone Star State also offers lower operating costs for businesses, with lower energy costs, lower land costs and fewer land-use restrictions. And the state's strategic investments in its already robust infrastructure and transportation network, including a 10-year, $70 billion commitment to new state roadway projects, help keep logistics and supply chain costs down.
Along with the Texas Enterprise Fund, one of the nation's most competitive "deal-closing" funds, Texas offers incentives such as tax exemptions on manufacturing machinery and equipment, on natural gas and electricity used in manufacturing, and on data center equipment. Texas businesses are also exempt from paying state sales and use tax on labor for new facility construction.
To unleash business growth, Gov. Greg Abbott cut taxes by nearly $4 billion, including a permanent 25 percent reduction in the franchise tax, delivered significant property tax reforms capping property tax increases without voter approval, and is focused on speeding up permitting processes and reducing burdensome regulations that drive up business costs.
Across regions, whether rural, suburban or urban, Texas also offers lower costs of living and a higher quality of life for employees.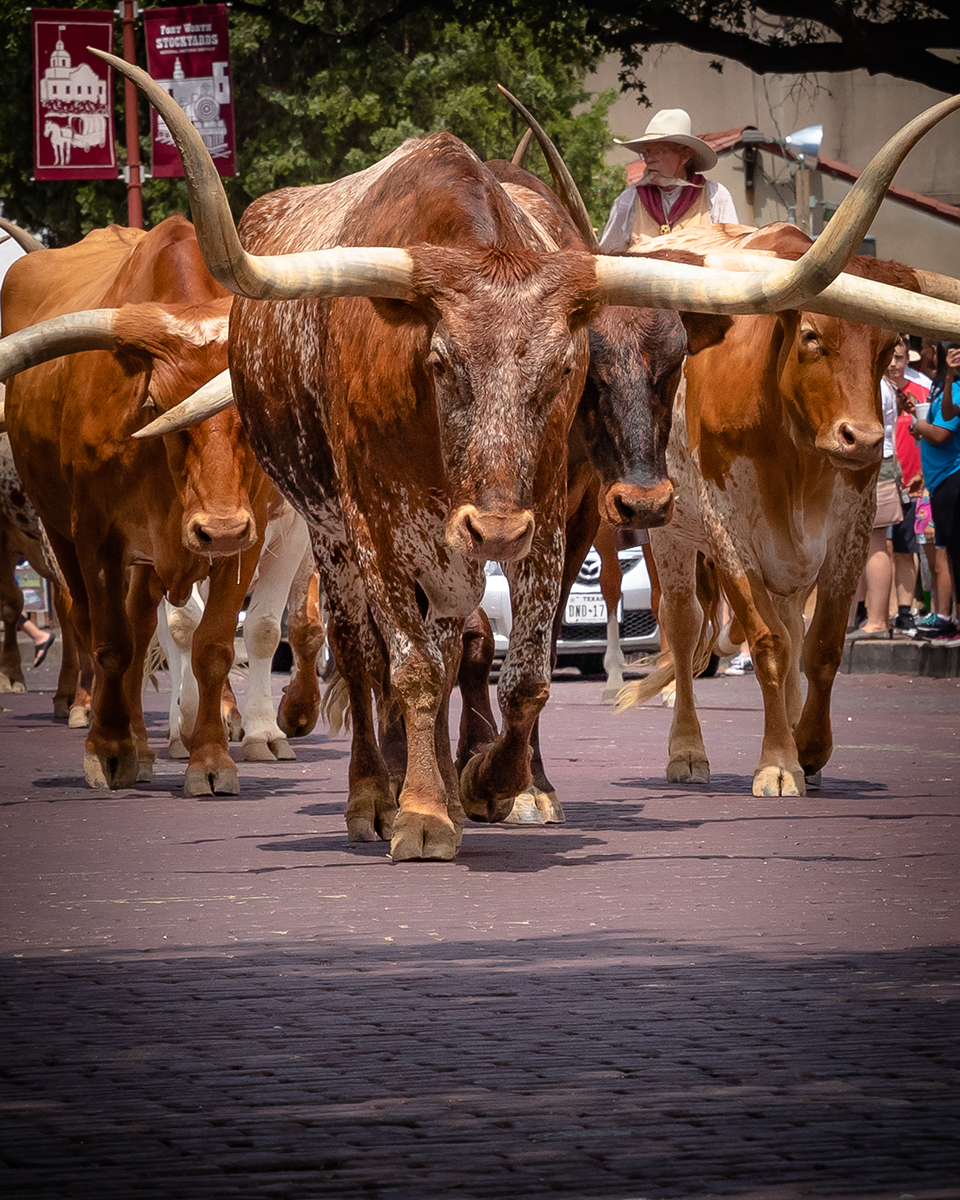 Industry Magnet
Already a tech mecca and manufacturing powerhouse, Texas ranks first in plastics industry shipments and third in plastics industry employment. Fabricated metal products manufacturing is the largest manufacturing subsector in Texas, and the Lone Star State ranks second in the nation with nearly 5,000 metal product manufacturing establishments.
Recent industry relocation and expansion announcements in Texas include:
• Aisin AW is investing $400 million in a new manufacturing plant in Cibolo that will supply transmissions for Toyota's automotive assembly plant in San Antonio.
• Continental Structural Plastics is investing $65 million in a new manufacturing facility in Seguin.
• Ericsson Inc. is investing $134 million in a new manufacturing facility to produce 5G Advanced Antenna System Radio Module products in Lewisville.
• JSW Steel announced its intention to invest $500 million to expand its steel manufacturing in Baytown.
• LyondellBassell announced its Gulf Coast plant has surpassed 20 percent completion of the 140-acre propylene oxide/tertiary butyl alcohol plant being built at the Channelview Complex—to be the largest plant of its kind in the world.
• Steel Dynamics Inc., one of the largest domestic steel producers and metal recyclers in the country, is investing more than $1.9 billion in a new facility in Sinton.
• Modumetal, a Seattle metal materials startup, announced a partnership with a Toyota subsidiary, Toyota Tsusho America. The venture, named ModuTAI, will establish a new production facility in Houston that will produce strong, light, durable and corrosion-resistant metals.
• United Soft Plastics, a thermoplastic elastomer maker, announced the opening of a new Texas manufacturing plant. The company's new Houston facility is nearly 20,000 square feet and has a 10-million-pound production capacity.
Room to Grow
Texas is a big state, and there's still room to grow. Want to #GoBigInTexas?
You're invited to visit www.gov.texas.gov/business. T&ID
---

Incentives-at-a-Glance
Texas invests in the future, offering competitive incentives to companies that create quality jobs and drive innovation in the Lone Star State. Key incentive programs include:
• Texas Enterprise Fund (TEF)—a "deal-closing" grant for new projects offering significant new high-wage job creation and capital investment where one Texas site is competing with other viable out-of-state sites. Administered within the Office of the Governor, TEF helps strengthen the state's already diverse, growing economy.
• Texas Enterprise Zone Program—a state sales-and-use tax refund program to encourage private investment and job creation and retention in economically distressed areas. Companies must meet minimum capital investment thresholds and employ economically disadvantaged individuals, enterprise zone residents or veterans.
• Skills Development Fund—an innovative program offering customized job training for businesses through partnerships with local community colleges and technical schools.
Cities, counties and special purpose districts may also offer local incentives such as property tax exemptions and fee waivers to attract new industries and promote capital investment.
More information on Texas' incentive programs can be found at gov.texas.gov/business
About the Author