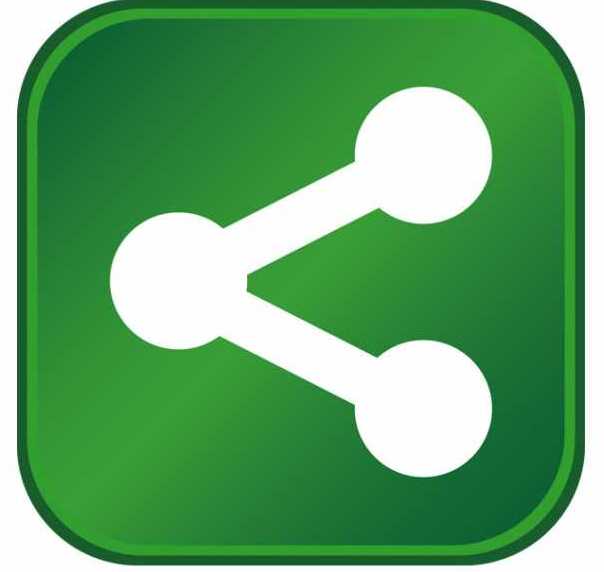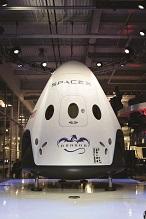 Since December 2000, Texas has been led by Governor Rick Perry, the longest-serving governor in state history. Under his leadership, the state has become the nation's second-largest economy and top job creator. With a GDP estimated at $1.48 trillion, the Texas economy would have been the 12th-largest in the world in 2013 if it were a stand-alone nation, ahead of countries such as Australia and South Korea. In an economy still recovering from recession, the downturn has barely touched Texas, which has seen continued overall economic and employment growth. In fact, over the past 10 years, Texas created over two million jobs, far exceeding any state in the nation.
The Lone Star State is top ranked for business climate and job growth, earning honors from national outlets like Forbes and MSNBC for economic strength and business-friendly policies. Chief Executive Magazine ranked Texas the "Best State for Business" for the 10th straight year in 2014. Texas consistently attracts employers from around the country and world seeking a better place to start or expand their businesses. A combination of low taxes, a smart and predictable regulatory structure, a fair court system, excellent business climate, strong infrastructure and logistics network, relatively low production costs and competitive incentive funding provides a stable base for the Texas economy, while the state's skilled workforce is prepared to meet any need an employer can present. 
Incentives & Signature Legislation
Texas is investing in its future by offering competitive incentives to companies creating jobs and driving innovation in the state. These state-level programs provide opportunities to companies moving to or relocating within Texas for workforce development programs, tax incentives and grants, in addition to incentive opportunities at the local level. Under the leadership of Governor Rick Perry, the Texas Legislature has created and maintained this strong economic climate for Texas businesses and industries through measures such as:
The Texas Enterprise Fund

, a "deal closing" fund that is the largest of its kind in the nation. When a single Texas site is competing against viable out-of-state options, the TEF provides a financial incentive to bring home projects that offer significant job creation and capital investment. To date, the program has awarded $555.32 million in grants, announced 73,846 direct jobs and generated more than $23.95 billion in capital investment.

The Texas Emerging Technology Fund,

 which helps early-stage tech companies grow their ideas from the laboratory into the marketplace and helps recruit top talent to Texas universities, keeping Texas at the forefront of new technologies. To date, the TETF has allocated more than $205 million to 144 early-stage companies and $221 million to Texas universities.

The Cancer Prevention & Research Institute of Texas (CPRIT)

, which was established in 2007. Texans voted to authorize $3 billion in general obligation bonds to provide $300 million in grants annually to fund cancer research, making CPRIT the nation's second-largest source of biomedical funding.

Medical and lawsuit tort reforms

, which were passed to limit frivolous lawsuits, provide greater access to healthcare, lower costs and increase the fairness of the state's legal system. 

The R&D Tax Credit

, which was reinstated this year and provides franchise tax credits for Texas companies conducting qualified research activities. 

The Uniform Trade Secrets Act (UTSA

), which is the state's 2013 enactment that expands the definition of trade secrets and limits Texas businesses' litigation costs.

The Texas Enterprise Zone Program

, which assists economically distressed areas of the state by enabling local communities to partner with the State to promote job creation and significant private investment. Approved projects are eligible to apply for state sales and use tax refunds on certain expenditures, with the level and amount of the refund related to capital investment and jobs created at the qualified business site.

Manufacturing companies can qualify for significant

tax exemptions

, including state sales and use tax exemptions available to taxpayers that manufacture, fabricate or process tangible property for sale. Texas manufacturing companies may also be exempt from paying state sales and use tax on electricity and natural gas used in the manufacturing process.

The Texas Economic Development Act

, also known as Chapter 313, which allows an appraised value limitation to be extended to a taxpayer who agrees to build or install property and create jobs in exchange for an eight-year limitation on the taxable value of the property. The value limitation applies to the local school district maintenance and operations tax portion of the property tax and a tax credit.
Industry Clusters & Recent Signature Projects
A key ingredient to Texas' success is its comprehensive job creation strategy focused on six key industry clusters: advanced technology and manufacturing; aerospace, aviation and defense; biotechnology and life sciences; information and computer technology; petroleum refining and chemical products; and energy. As a result of focusing state economic development efforts on these areas, Texas has successfully expanded these industries and affiliated job growth.  Some recent significant industry cluster-related and other projects follow.
Advanced Technology and Manufacturing
Toyota's San Antonio truck assembly plant celebrated its 10th anniversary and its one millionth truck built in Texas in October 2013.  In 2003, Toyota officials announced San Antonio was selected as the site of the newest Toyota truck assembly plant and a $133 million state incentive package was extended to the company. The $1.28 billion Toyota Motor Manufacturing, Texas (TMMTX) plant officially opened and began production of its Tundra full-size pickups in 2006.  Toyota consolidated all Tundra truck production in Texas in 2009 and Tacoma pickup production in 2010, meaning Toyota's entire U.S. pickup truck production now takes place in San Antonio. In April 2014, Toyota Motor North America (N.A.) announced plans to consolidate its three separate N.A. headquarters (HQ) for manufacturing (Kentucky), sales (California) and marketing and corporate operations (New York) to a new, state-of-the-art campus in Plano. A $40 million investment from the Texas Enterprise Fund will create nearly 4,000 new jobs and over $300 million in capital investment. In addition, in April 2014, California-based Toyota Financial Services separately announced plans to move its headquarters to Plano.
Toyota established a new industry benchmark with a network of 21 parts and components suppliers integrated on site in San Antonio to achieve quality and environmental improvements. In early 2014, two Toyota suppliers filed plans to invest a combined total of over $21 million to build new manufacturing facilities at Toyota's San Antonio plant. Toyotetsu Texas (TT), an existing TMMTX supplier, is investing $4.7 million to add manufacturing space to its existing facility.  Arvin Sango Inc. (ASI), an Illinois-based mufflers supplier, plans to spend $16.6 million to build a new manufacturing facility at TMMTX and create at least 45 new jobs in Texas. The ASI and TT projects should be completed by January 2015.
Aerospace, Aviation and Defense
Aerospace innovation continues to evolve in Texas since NASA commercialized space exploration, creating a new dynamic in the industry. In early August 2014, the state of Texas announced a $2.3 million TEF award to Space Exploration Technologies (SpaceX), which designs and manufactures advanced rockets and space capsules, to bring the company's commercial rocket launch facility to the Brownsville area. Contingent upon final approvals and required permits, this facility will create 300 new jobs, pump $85 million in capital investment into the local economy and serve as the nation's first commercial rocket launch facility.
Biotech and Life Sciences
Innovative and growing biotechnology companies continue to select Texas as a prime spot to locate or expand their businesses. In early 2014, Germany-based prosthetics firm, Ottobock, announced plans to relocate its North American headquarters to Austin. Also in 2014, California-based specialty pharmaceuticals giant, Allergan, a Fortune 500 company, celebrated 25 years of manufacturing in Waco with its third major expansion.  
Information and Computer Technology
Apple and Facebook, two of the best-known high-tech companies in the world, have expanded major operations in Texas as a result of the Texas Enterprise Fund. Facebook opened its Austin office in 2010 and doubled the facility's size in 2011. The Austin office represents Facebook's first major U.S. expansion and is its largest operations office in North America outside of its California headquarters. In 2012, Apple announced it was investing $304 million in a new campus in Austin that will create over 3,600 jobs. The campus will more than double the size of Apple's workforce in Texas over the next decade, supporting the company's growing operations in the Americas with expanded customer support, sales and accounting functions for the region. In April 2013, Google announced Austin was selected as the third U.S. city to receive Google's ultra-high-speed fiber network. And in 2014, TEF awards were extended to Fortune 500 company Oracle, as well as Dropbox and Websense, all high-tech California-based companies expanding into or relocating to Texas.
Petroleum Refining and Chemical Products
Texas is home to 33 energy-related companies on the Fortune 1000 list, including ExxonMobil, Phillips 66, Valero and BP.  Houston, "The Energy Capital of the World," is home to more than 5,000 energy-related firms and accounts for over 40 percent of the nation's base petrochemical capacity.  Top chemical companies operating in Texas include Dow Chemical, Celanese, BASF and Lyondellbasell. In the past few years, TEF awards have been extended to chemical manufacturers Natgasoline, Dow Chemical, Kuraray America and Ascend Performing Materials.
The largest single capital investment commitment for a TEF project is a multi-year refinery expansion by Motiva in Port Arthur, announced in 2006. Saudi Refining, Inc. (a subsidiary of Saudi Arabia's Saudi Aramco) and Shell Oil Company (an affiliate of the Netherlands' Royal Dutch Shell) completed their joint venture project in 2012, making the Motiva Port Arthur Refinery (PAR) the largest refinery in the nation.
Energy
Major energy companies operating in Texas include ExxonMobil, ConocoPhillips, Marathon Oil and Baker Hughes. The natural gas industry boom in Texas has attracted even more industry leaders. In February 2014, California-based Occidental Petroleum (Oxy) announced plans to move its headquarters to Houston. Oxy also broke ground on a new office complex in Midland in August 2014, which will serve as its center for oil and gas operations in the Permian Basin. 
Financial Services
In July 2014, two TEF investments totaling $5.95 million were announced for The Charles Schwab Corporation (CSC), which is opening a new operations center in El Paso and strengthening its presence in Austin. Combined, the projects will create more than 1,200 jobs and over $230 million in capital investment. California-based CSC is a financial services giant and Fortune 500 company.
From energy and financial services to commercial space innovation and automotive manufacturing, Texas is a land of opportunity across many industries. Toyota, SpaceX, Occidental Petroleum and Charles Schwab are just a few of the major companies that have come to Texas and benefited from the state's award-winning business climate and principled leadership. These companies, and thousands more, understand that Texas really is Wide Open for Business. 
About the Author