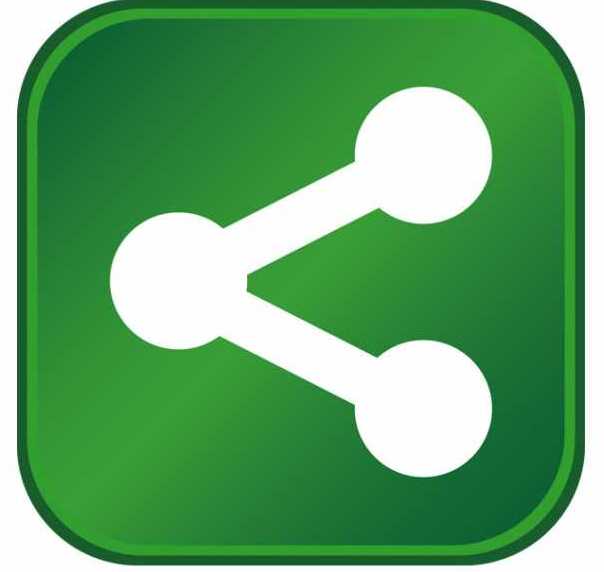 Texas...Wide Open for Business
Relocating to or expanding in Texas means adding a competitive advantage. Texas offers a favorable tax climate, business-driven tort reform and low cost of doing business. The many global companies that call Texas home greatly enrich its multi-faceted, wide-open-for-business landscape.
 
Texas is logistics friendly with its top-notch roads, airports, rail system and ports. The state has an abundance of highly skilled workers. The Lone Star State offers a business climate that is second to none and a dynamic quality of life.
 
Texas had the most cities honored for the United States in the 2007 North American Cities of the Future awards from London-based Foreign Direct Investment magazine. Closer to home, Chief Executive Magazine's poll of the U.S.'s leading executives ranked Texas as the best state in which to do business, applauding the state for controlling taxes and spending as well as for its positive regulatory burden, quality of life and infrastructure.
 
Texas' pro-business attitude is as big as the state itself. Texas ranked number one for the number of firms on the 2007 FORTUNE 1000 list, with 111 companies. The Lone Star State is home to 56 of the nation's FORTUNE 500 companies. 

If Texas were its own nation it would represent the world's 10th largest economy, and for the fifth consecutive year, Texas is the top exporting state in the nation. Texas' exports for 2006 were valued at more than $150.8 billion.
 
Companies flock to Texas because of several business advantages including having one of the lowest tax burdens in the country, ranking number 42 of 50 states in the percentage of individuals' income that goes to local, state and federal taxes. Texas also does not have a personal income tax, and its constitution requires a vote of the people in order to pass one.
 
The state's innovative, deal-closing fund – the Texas Enterprise Fund (TEF) – continues to be a drawing card for businesses. As of August 2007, the TEF has closed the deal on projects generating more than 45,000 new jobs and $15 billion in capital investment in the state. The Texas Legislature established the TEF to provide financial resources to help strengthen the state's economy. Capital investment, job creation, wages generated, financial strength of the applicant, applicant's business history, analysis of relevant business sectors, and a project's federal and local government and private sector financial support are all factors influencing approval.
 
Another tool in Texas' impressive economic development arsenal is the Texas Emerging Technology Fund (ETF), which is designed to expedite the development and commercialization of new technologies and attracting and creating jobs in technology fields. The ETF focuses on three main investment areas: increasing research collaboration through Regional Centers of Innovation and Commercialization located throughout the state; matching research grants funds; and attracting more top-notch research talent. As of August 2007, the ETF has allocated $89.1 million in grant funds to Texas companies and universities. More than $165 million in ETF grants will be available for the 2008-09 biennium.
 
The two funds dovetail perfectly with the state's long-term, comprehensive job creation strategy focused on six key industry clusters: Advanced Technology and Manufacturing; Energy; Aerospace and Defense; Biotechnology and Life Sciences; Information and Computer Technology; and Petroleum Refining and Chemical Products.
 
Texas also thrives in industries including plastics and metals manufacturing. Exports in 2006 in the plastic resins industry, which falls under chemicals, were valued at $28.7 billion – up from $24.7 billion in 2005. In 2006, this was Texas' second largest exporting category. Major employers in plastic resins include Chevron, Phillips Chemical, Exxon Mobil Chemical, INVISTA, E.I. Du Pont De Nemours and Huntsman Polymers.
 
In the plastics and rubber industry, Texas' 2006 exports were valued at $3.2 billion – up from $2.91 billion in 2005. In 2006, plastics and rubber exports was Texas' 10th largest category. Major employers in plastics and rubber include Inteplast Group Ltd., Formosa Plastics, Dow Chemical, Goodyear Tire & Rubber and Pactiv Corp.
 
In 2006, Texas' primary metal exports were valued at $4 billion – up from $2.86 billion in 2004 and were Texas' seventh largest category of exports. Major primary metal employers include Lone Star Steel, Alcoa Inc., Chaparral Steel, Alenco and Nucor Steel. Primary metals exports include the iron and steel industries. Major iron and steel employers include Lone Star Steel, TXI-Chaparral Steel, Trinity Industries Inc., Nucor Steel and Hirschfeld Steel.
 
Texas' fabricated metals exports last year were valued at $5 billion – up from $4.1 billion in 2005. In 2006, this was Texas eighth largest exporting category. Major employers include BWXT Pantex LLC, Doskocil Manufacturing, Naturalite Skylight Systems, Tyler Pipe Co. and The Toro Co.
 
Recent highlights from the metals and plastics industries in Texas include: (1) In March, Chaparral Steel reported record third quarter net income of $62.5 million ($1.29 per diluted share) for the period ended February 2007. It was the second best quarter in company history in what is usually the seasonally slowest quarter, officials said. (2) In late 2006, Inteplast Group was ranked in the top 10 by sales of North American Film & Sheet Manufacturers. Inteplast's sales for that period were$750 million.
 
With more than 267,000 square miles of land, Texas is a state with abundant natural resources and energy. Texas is the #1 producer of oil and gas, refined products, and chemicals in the United States, and its marketed production of natural gas represents one-third of total U.S. supply. As an oil and gas producer, the state of Texas also is a global leader, contributing approximately 5.3 percent of worldwide refinery capacity.
 
Texas is better known for its oil wells than its wind turbines; nonetheless, the state currently leads the nation in renewable energy potential and in wind energy production.
 
Texas shares more than 1,250 miles of border with Mexico, making the state a major gateway to trade with Central and South America. An estimated 70 percent of the United States' commerce with Mexico travels through Texas.
 
Texas has the second largest civilian workforce in the United States with 11.3 million workers. To continue to provide a strong workforce for tomorrow, Texas continues to make the grade with education as a national leader in setting education and accountability standards, high school graduation standards and other innovative education efforts.
 
Texas' 143 institutions of higher education produce a highly educated work force. The Lone Star State boasts the nation's third largest pool of graduate scientists and the second largest pool of graduate engineers. The state has an estimated 1.19 million students enrolled in institutions of higher learning, and has awarded more than 146,000degrees annually. Eleven Nobel Laureates in the Sciences call Texas home.
 
With its beautiful landscapes, warm weather and famous hospitality, Texas remains a popular choice for people looking to relocate. Texas has been labeled as one of the most affordable places to live.
 
No matter what the industry, the Lone Star State is committed to doing what it takes to make Texas Wide Open for Business.
About the Author