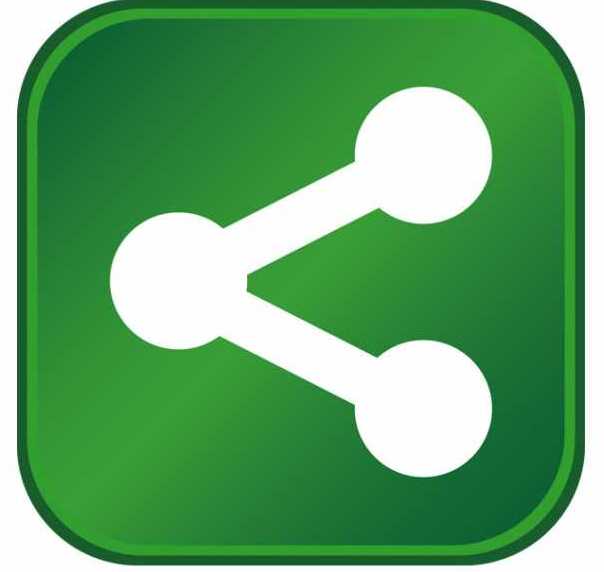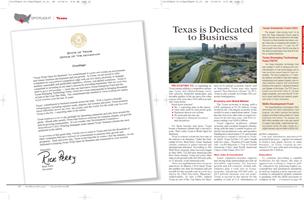 Relocating to, or expanding in, Texas means adding a competitive advantage. Texas' rich cultural heritage, excellent schools, beautiful landscapes and enviable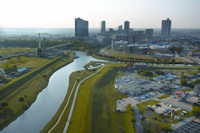 Houston skyline
quality of life are just a few other reasons why more than 24.8 million people call Texas home.
Need more reasons?
No. 1 exporting state in the nation

Only state with its own power grid

Business-driven tort reform

No personal income tax

Competitive financial resources and incentives
For these reasons and more, Texas boasts a business climate that's second to none. That's why Texas is Wide Open for Business.
Texas is without a doubt the best state in the nation to do business. Under the leadership of Gov. Rick Perry, Texas' business climate continues to garner national and international attention. According to The Wall Street Journal, since recovery began in June 2009, 722,200 new American jobs have been created. Texas led every other state in job growth with 265,300 new jobs, or 37 percent, of all American jobs.
These accomplishments have not gone unnoticed. In March, CEOs rated Texas the number one state for business and job growth for the seventh year in a row in a survey by Chief Executive Magazine. Additionally, in July CNBC ranked Texas as one of the Top States for Business in its annual economic report, and in September, Texas was once again named "Best Business Climate" by DCI. Texas is also a leader in Fortune 500 corporate headquarters.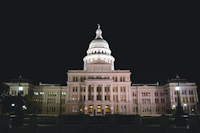 Texas' capital building
Economy and Global Market
The Texas economy is strong, with a GDP estimated at $1.29 trillion, Texas would be the 13th-largest economy in the world if it were a stand-alone nation. Texas has also led every other state in export revenues for the last nine years, with 2010 exports totaling over $206.6 billion.
Texas' superior workforce, vibrant economy and excellent business climate, along with the state's central location, relatively low production costs, and incentive funding have lured many U.S. and foreign businesses to expand or relocate to Texas. In April, Texas led the U.S. and Canada with two cities - Houston (#3) and Austin (#8) - on fDi Magazine's "Top 10 Overall American Cities (and North American Cities) of the Future 2011/12."
New Jobs & Investment
Texas' expansive resource capacity and strong trade partnerships provide an incredible opportunity for business growth and job creation. Global subsidiaries play a vital role in Texas' economy, insourcing 439,400 jobs—a 24.5 percent increase over six years. Texas is second in the nation for the number of jobs at U.S. subsidiaries of global companies.
Last year subsidiaries announced 83 greenfield projects - capital investment to build a new plant, factory or other business - in Texas, creating an estimated 6,313 new jobs and investing an estimated $6.2 billion.
Education
To continue providing a capable workforce for the future, the state is aggressively working to improve public education by pursuing higher accountability and graduation standards, as well as creating a more rigorous curriculum to adequately prepare students to graduate with the skills necessary to compete in the increasingly global economy.
Texas' 146 institutions of higher education produce a highly educated work force to meet the needs of growing businesses. Texas has more than 1.4 million students enrolled at higher education institutions, with over 176,000 degrees awarded annually.
Key Industries
The cluster initiative is Texas' vision to build the future economy. Created in 2004 by Governor Rick Perry, the initiative provides a coordinated, market-driven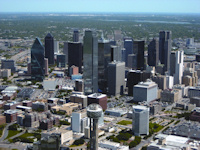 Dallas aerial
economic development strategy focused on six industries with the greatest growth potential.
Aviation, Aerospace and Defense
Texas has been on the leading edge of aerospace and defense from the beginning of manned flight. The "can-do" spirit that comes naturally to Texans has made the state a place of many firsts in innovation and industry.
Texas' general aviation and commercial service activity accounts for more than 783,700 jobs, $20.6 billion in payroll and $48.8 billion in economic output. The aerospace and aviation industry provides about 200,000 additional jobs at 1,700 companies.
Advanced Technology and Manufacturing
The advanced technology and manufacturing cluster includes nanotechnology, semiconductors and automotive manufacturing.
Known as the birthplace of nanotechnology, Texas is a global leader in nanotechnology R&D, and Texas' 26,000 high-tech companies employ more than 470,000 workers.
Major automotive plants in Texas include GM's Arlington plant, the company's only plant building full-size SUVs, and Toyota's San Antonio Tundra and Tacoma truck facility.
Information and Computer Technology
Information and computer technology includes IT services, computers, software and telecommunications industry segments.
Texas' 1,159 technology firms employ more than 94,239 workers at an average annual salary of $93,808, making Texas one of the top states in the nation for the number of high-tech workers and businesses.
Energy
The energy cluster is made up of three industries: oil and gas exploration and production; power generation; and renewable and sustainable energy generation.
Texas' 27 refineries can process more than 4.7 million barrels of crude oil per day, and account for more than 25 percent of the country's total refining capacity. The state also leads the nation in crude oil and natural gas reserves, and is responsible for 25 percent of the nation's oil reserves and 33 percent of nation's natural gas reserves.
Texas also leads the nation in wind energy production, installed capacity and renewable energy potential. If Texas were a country it would rank sixth in wind power capacity behind China, the rest of the United States, Germany, Spain and India.
Petroleum Refining and Chemical Products
The petroleum refining and chemical products cluster is responsible for more than $82 billion in gross state product and more than 800,000 total jobs.
Texas is the nation's largest chemicals producer. The Gulf Coast petrochemical complex is the world's largest and is home to more than 400 chemical plants. Houston accounts for nearly 40 percent of the nation's base petrochemical supply.
Biotechnology and Life Sciences
The biotechnology and life science marketplace in Texas is vibrant and growing. Texas ranked second in biotechnology strength in Business Facilities' 2011 rankings.
Texas is home to over 4,500 biotechnology, biomedical research, business and government consortia, medical manufacturing companies, and world-class university and research facilities, which employ over 108,600 workers at an average annual salary of $74,800.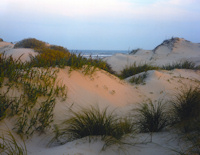 Corpus Christi
Quality of Life
With its beautiful landscape, warm weather, excellent schools and southern hospitality, Texas remains a popular choice for people looking to relocate. Texas' beaches, rugged mountains, endless prairies and piney woods provide a spectacular diversity of geography and wildlife. That same diversity extends to the people who call Texas home, creating a rich cultural heritage that makes Texas great.
According to the ACCRA Cost of Living Index (COLI), Texas is one of the most affordable states to live and do business in. The ACCRA COLI for most metro areas in Texas is lower than the national COLI of 100.
No matter what the industry, the Lone Star State is committed to doing what it takes to make Texas Wide Open for Business.
To learn more about business opportunities in Texas, please visit www.texaswideopenfor business.com.
About the Author