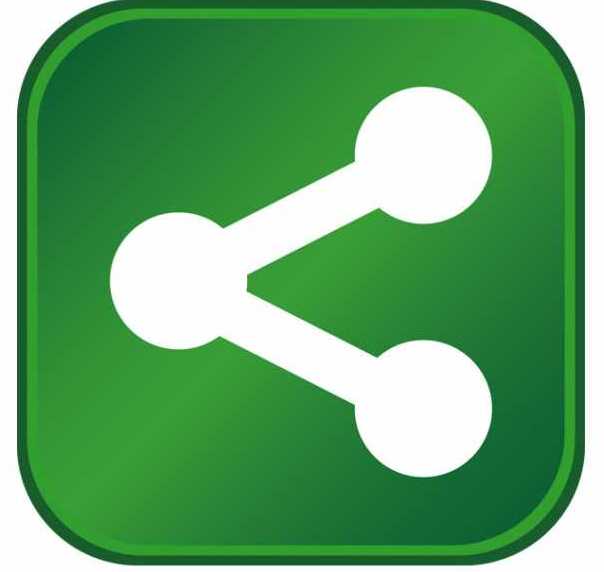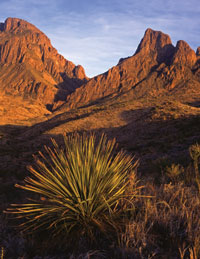 Measuring up to Texas is no small task. With the national economy showing signs of recovery, the Lone Star State continues to shine. With a diversified economy, reasonable tax and regulatory structure and solid incentive programs, it's no wonder more than 1,200 people move to Texas every day.
Texas is without a doubt the best state in the nation to do business. Under the leadership of Gov. Rick Perry, Texas' business climate continues to garner national and international attention. According to the Texas Workforce Commission's seasonally adjusted civilian labor force data, Texas has added nearly 1 million new jobs in the past five years – representing more than 12.3 percent of the nation's new job gains.
These accomplishments have not gone unnoticed. In March, CEOs rated Texas the number one state for business and job growth for the fourth year in a row in a survey by Chief Executive Magazine, and Time magazine ranked Texas the number one state for projected job growth from 2009 to 2019. Additionally, in July CNBC ranked Texas one of the Top States for Business in its annual economic report, and Texas continues to enjoy its status as home to the most Fortune 500 and 1000 companies.
This nationally recognized success has not come by pure luck, rather through strong leadership from Gov. Perry and the Legislature, and many years spent developing and utilizing Texas' resources to establish a strong economic foundation and diverse array of growing industries.
Spanning more than 267,000 square miles, the Lone Star State has an abundance of natural resources, and is the nation's number one producer of oil, gas and refined chemical products. Texas' marketed production of natural gas represents one third of the U.S. total supply, and contributes roughly 5.3 percent of worldwide oil and gas refinery capacity. Texas is also leading the nation in wind generation and capacity, allowing the state to diversify its energy options and capitalize on the benefits of clean, affordable and reliable renewable energy.
Texas is also a top-ranked global destination for foreign direct investment. If it were a nation, Texas would be ranked 12th in the world based on its $1.18 trillion Gross Domestic Product (GDP) in 2008; that puts Texas ahead of India, South Korea and Mexico. Texas also leads the nation in exports for the seventh year in a row, with total exports up 14 percent from 2007 to $192 billion.
Texas' expansive resource capacity and strong trade partnerships provide an incredible opportunity for business growth and job creation, and have helped establish the second-largest civilian workforce in the U.S. To continue providing a capable workforce for the future, the state is aggressively working to improve public education by pursuing higher accountability and graduation standards, as well as creating a more rigorous curriculum to adequately prepare students to graduate with the skills necessary to compete in the increasingly global economy.
Texas' 143 institutions of higher education produce a highly educated work force to meet the needs of growing businesses. The Lone Star State is home to 11 Nobel Laureates in the sciences, and boasts the nation's second largest pool of graduate engineers and the third largest pool of graduate scientists. Texas has an estimated 1.19 million students enrolled in institutions of higher learning, with more than 146,000 degrees awarded annually.
Texas' Comprehensive Legislation
To capitalize on Texas' abundant resources and educated workforce, state leaders have implemented comprehensive legislation in recent years to provide incentives that further strengthen and solidify the state's competitive advantage both nationally and internationally.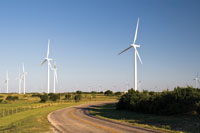 The Texas Enterprise Fund(TEF), Texas' innovative, deal-closing fund, provides incentives to businesses looking to expand or relocate to the state, creating jobs for Texans and strengthening the state's economy. The TEF is awarded based on potential capital investment, job creation, wages generated, financial strength of the applicant, applicant's business history, analysis of relevant business sectors, and a project's federal, local government and private sector financial support. To date, the TEF has created more than 55,500 new jobs in the state and generated more than $14 billion in capital investment.
Another powerful incentive tool is the Texas Emerging Technology Fund (ETF), a $200 million initiative created by the Legislature in 2005 at the governor's request to encourage innovation, research and partnership in emerging technologies between the private sector and Texas' institutions of higher learning. The ETF was reauthorized in 2007 and again this session, with $203.5 million for the2010-2011 biennium. The fund is guided by a 17-member advisory committee of high-tech leaders, entrepreneurs and research experts, who review potential projects and recommend funding to the Governor, Lieutenant Governor and Speaker of the House. To date, the ETF has awarded more than $234 million in grants.
The TEF and ETF are essential components in the state's long-term job creation strategy, which is focused on six emerging industry clusters: Advanced Technology and Manufacturing; Energy; Aerospace and Defense; Biotechnology and Life Sciences; Information and Computer Technology; and Petroleum Refining and Chemical Products.
The advanced manufacturing cluster accommodates some of the most thriving industries within Texas including:
Plastic Resins:
2008 exports valued at $38.3 billion – up from $35 billion in 2007

Texas' largest category of exports in 2008

Major employers include Chevron Phillips Chemical, Exxon Mobil Chemical, E.I. Du Pont De Nemours, INVISTA and LyondellBasell Industries
Metals:
2008 primary exports valued at $6.7 billion – up from $5.8 billion in 2007

Texas' sixth largest category of exports in 2008

Major primary metal employers include U.S. Steel Tubular Products, Trinity Industries, JSW Steel (USA), Gerdau Ameristeel US and Waste Management, Inc.

Primary metals exports include the iron and steel industries
Fabricated Metals:
2008 exports valued at $6 billion – up from $5.4 billion in 2007

Texas' ninth largest exporting category in 2008

Major employers include BWXT Pantex LLC, Berry Contracting, Naturalite Skylight Systems, Mitsubishi Caterpillar Forklift America and TD Industries
Plastics and Rubber:
2008 exports valued at $3.1 billion

Texas 12th largest exports category in 2008

Major employers include Inteplast Group Ltd., Formosa Plastics, Poly-America, Pactiv Corp. and Dart Container Co. of Texas
Texas' Exceptional Qualities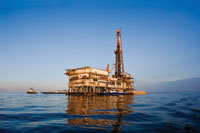 Texas' outstanding economic environment, combined with beautiful landscapes, warm weather and famous hospitality, have made it the ideal choice for people and businesses looking to relocate. Texas is one of the most affordable places to live, and the second most popular U.S. state in which to retire. The cost of living composite index for most Texas metro areas is lower than the national composite index of 100.
The Lone Star State's sunny beaches, rugged mountains, endless prairies and piney woods provide a spectacular diversity of geography and wildlife. The same diversity extends to the people who call Texas home, creating a rich cultural heritage and unparalleled quality of life.
Texas' predictable regulatory climate, low taxes and skilled workforce keep the state in the spotlight and attract jobs and companies from around the world. Prudent and fiscally conservative decisions have strengthened Texas' economic infrastructure, proving that no matter what the industry, the Lone Star State is committed to keeping Texas Wide Open for Business.
To learn more about business opportunities in Texas, please visit www.texaswideopenforbusiness.com.
About the Author