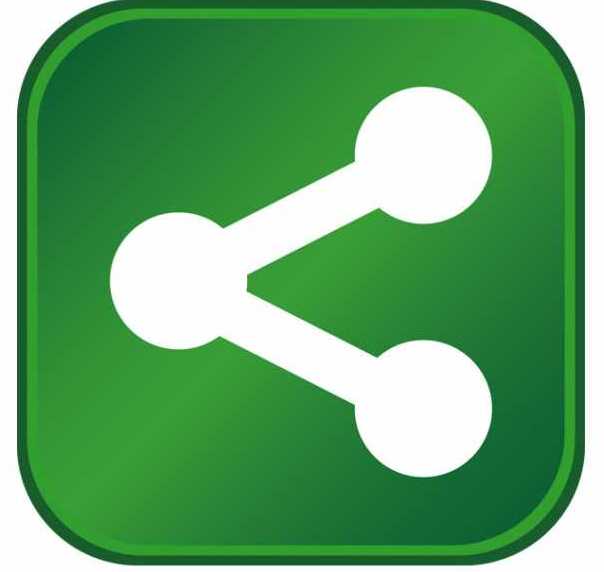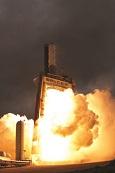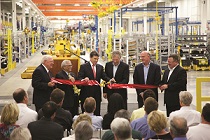 Month after month, the Lone Star State tops rankings for business climate, job growth and growing communities. This isn't an accident. Texas isn't resting on laurels or stuck on past platitudes. With a fair legal system that doesn't suffer from frivolous lawsuits, a skilled workforce of over 12.8 million people and a nation-leading state infrastructure, it's ensuring the future is as bright as the present. With multiple programs offering competitive incentives and financing to qualified recipients, Texas' commitment to the economy, the people and quality of life is without equal. These programs provide companies moving to or relocating within Texas opportunities at workforce development programs, tax incentives and grants above and beyond what can be offered at the local level. Two of these funds – Texas Enterprise Fund and Texas Emerging Technology Fund – have offered over $498 million and $203 million respectively to help ensure the growth of Texas businesses.
Incentives
Texas is investing in its future by offering competitive incentives to companies creating jobs and driving innovation in the state. This is exemplified by the Texas Enterprise Fund (TEF), the largest "deal-closing" fund of its kind in the nation. When a single Texas site is competing against viable out-of-state options, the TEF provides a financial incentive to bring home projects that offer significant job creation and capital investment. Award amounts, ranging from $194,000 to $50 million, vary based on the number of jobs to be created, the expected timeframe for hiring and the average wages to be paid. Through the end of 2012, the program had awarded $487.41 million in grants, announced 66,094 jobs and generated more than $17.38 billion in capital investment.
Another popular economic development incentive offered by the state is the Texas Enterprise Zone Program, which enables local communities to partner with the State of Texas to promote job creation and significant private investment, helping assist economically distressed areas of the state. Approved projects are eligible to apply for state sales and use tax refunds on certain expenditures, with the level and amount of the refund related to capital investment and jobs created at the qualified business site. Refunds can range from $25,000 to $3.75 million.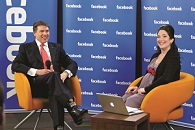 Manufacturing companies can qualify for significant tax exemptions, including state sales and use tax exemptions available to taxpayers who manufacture, fabricate or process tangible property for sale. The exemption generally applies to tangible personal property involved in the manufacturing process. Texas manufacturing companies may also be exempt from paying state sales and use tax on electricity and natural gas used in the manufacturing process.
The Texas Economic Development Act, popularly known as Chapter 313, allows an appraised value limitation to be extended to a taxpayer who agrees to build or install property and create jobs in exchange for an eight-year limitation on the taxable value of the property. The value limitation applies to the local school district maintenance and operations tax (M&O) portion of the property tax and a tax credit.
Texas' commitment to growth through innovation is manifested in the Texas Emerging Technology Fund (TETF), a grant program designed to expedite the development and commercialization of new technologies through partnerships between the state, higher education institutions and private industry. The TETF effectively focuses greater attention on the research, development and commercialization of emerging technology. Through the end of January 2013, the TETF has allocated more than $200 million in funds to 140 early stage companies and $216 million in grant-matching and research-superiority funds to Texas universities.
With a GDP estimated at $1.4 trillion, the Texas economy would be the thirteenth-largest in the world if it were a stand-alone nation. Texas' vibrant economy – made possible by the state's superior workforce, excellent business climate, central location, relatively low production costs and aggressive incentive funding – continues to draw companies from around the country and around the world, proving time and again that Texas really is "Wide Open for Business."   
In a national economy still recovering from a recession, Texas has forged ahead of the pack as a result of a superior business climate, ranking as the "Best State for Business" by Chief Executive magazine for the ninth straight year in 2013. It's no wonder that Texas is home to more than 50 Fortune 500 companies.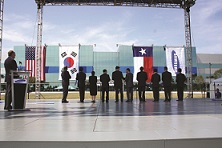 A key ingredient to Texas' success is its comprehensive job creation strategy focused on six key industry clusters: Advanced Technology and Manufacturing; Aerospace, Aviation and Defense; Biotechnology and Life Sciences; Information and Computer Technology; Petroleum Refining and Chemical Products; and Energy. As a result of focusing state economic development efforts in these areas, Texas has experienced robust job growth. In the last 10 years, Texas has generated nearly 1.8 million new jobs - more than three times the number of any other state. Texas' climate of success and prosperity has led thousands of companies to move there, stay there and grow there. From corporate giants to rising stars, businesses and jobs are flocking to the Lone Star State.
Advanced Technology and Manufacturing
Caterpillar Inc. has a workforce of 3,000 strong in Texas. With locations spread across the state, two of the company's largest plants are a direct outcome of the Texas Enterprise Fund (TEF), the largest deal-closing fund of its kind in the nation. In August 2012, Caterpillar celebrated the grand opening of its new hydraulic excavator manufacturing plant in Victoria, a TEF project that will generate $200 million in capital investment.
Texas has been a global leader in the semiconductor industry since the 1950s, with the invention of the integrated circuit by Texas Instruments. In recent years, the state has solidified its position as an industry leader by attracting advanced technology companies to the state through the TEF. In August 2012, TEF award recipient Samsung committed to an additional investment of up to $4 billion dollars to upgrade its Austin chip manufacturing plant, bringing the company's total investment in the Lone Star State to more than $13 billion.
Aerospace, Aviation and Defense
Aerospace innovation that began with NASA continues to evolve in Texas as commercialized space exploration becomes a dominant force in the industry. In July 2012, XCOR announced the creation of its new Commercial Space Research and Development Center headquarters at the Midland International Airport. XCOR develops and produces reusable launch vehicles, rocket engines and rocket propulsion systems and will create 100 jobs at the new facility focusing on development of the Lynx, the company's next-generation reusable launch vehicle.
Space Exploration Technologies (SpaceX), which designs and manufactures advanced rockets and space capsules, made headlines in 2012 when its Dragon spacecraft became the first commercial vehicle to successfully attach to the International Space Station. Texas is a major player in the commercial aerospace innovator's operations – McGregor, Texas, is home to the company's rocket development facility where all rocket engine testing is conducted for SpaceX.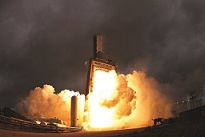 Biotech and Life Sciences
Innovative and growing biotechnology companies are consistently choosing Texas as the prime location to expand their businesses. In recent years, Spanish pharmaceuticals firm Grifols selected Texas for a new plasma testing laboratory and fractionation plant.  Hanger Orthopedic Group, an orthotic and prosthetic services firm, relocated its headquarters to Austin. In San Antonio, Medtronic located a major expansion of its diabetes division, while Becton, Dickinson & Co. established its global professional services headquarters. A significant number of top global biotechnology companies have research or manufacturing operations in Texas, including Novartis, Abbott and Life Technologies.
The Texas A&M University System landed a major federal biosecurity contract in June 2012, after a two-year rigorous and competitive application process. With an initial investment of $176.6 million from the U.S. Government, Texas A&M will develop one of only three Centers for Innovation in Advanced Development and Manufacturing in the United States. The purpose of the Center is to bolster the country's emergency preparedness against emerging infectious diseases, such as pandemic influenza and chemical, biological, radiological and nuclear threats.
Information and Computer Technology
Apple and Facebook are two of the most globally recognized information and computer technology companies in the world and both have expanded major operations in Texas as the result of the Texas Enterprise Fund. Facebook opened its Austin office in May 2010 and doubled the facility's size in October 2011. The Austin office represents Facebook's first major U.S. expansion and is its largest operations office in North America outside of its California headquarters.
Apple is investing $304 million in a new campus in Austin that will create over 3,600 jobs. The campus will more than double the size of Apple's workforce in Texas over the next decade, supporting the company's growing operations in the Americas with expanded customer support, sales and accounting functions for the region.
Petroleum Refining and Chemical Products
The largest single capital investment commitment for a TEF project in Texas is a multi-year refinery expansion by Motiva that began in 2006. Saudi Refining, Inc. (a subsidiary of Saudi Arabia's Saudi Aramco) and Shell Oil Company (an affiliate of the Netherlands' Royal Dutch Shell) completed their joint-venture project in May 2012, making the Motiva Enterprises Texas Gulf Coast refinery the largest refinery in the nation. Located in Port Arthur, Texas, the project has created more than 300 new permanent jobs.
Energy
The natural gas production industry is booming in Texas, due in large part to the Eagle Ford Shale in South Texas. Drilling activity, extraction and production in the shale have expanded rapidly since the first well of the current Eagle Ford boom was drilled in 2008. That year, only 26 permits were issued for drilling in the shale, while 2,347 drilling permits were issued in just the first 10 months of 2011. Fortune 500 oilfield services company Baker Hughes is headquartered in Houston and plays a critical role in the Eagle Ford Shale. Its drilling units have worked on 97 percent of the wells in the shale and the company invested $30 million last year to open a new operations center outside of San Antonio. The facility was constructed specifically to support the deluge of activity in the Eagle Ford Shale.
From natural gas drilling and oil refining to commercial space innovation and semiconductor manufacturing, Texas is a land of opportunity no matter what the industry. Caterpillar, Samsung, Apple and ExxonMobil are just a few of the global businesses that have laid down roots in Texas soil and reaped the benefits of an award-winning business climate. Cultivated by a culture of growth and prosperity, these companies and thousands more understand that Texas really is Wide Open for Business and committed to their success.
About the Author