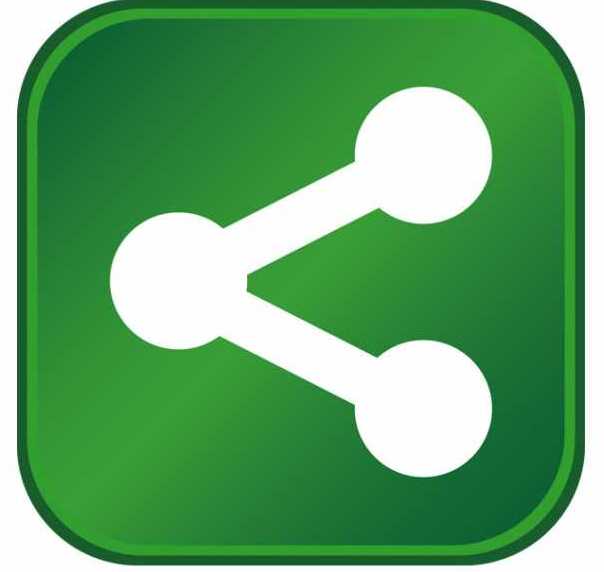 The Land of Opportunity and Innovation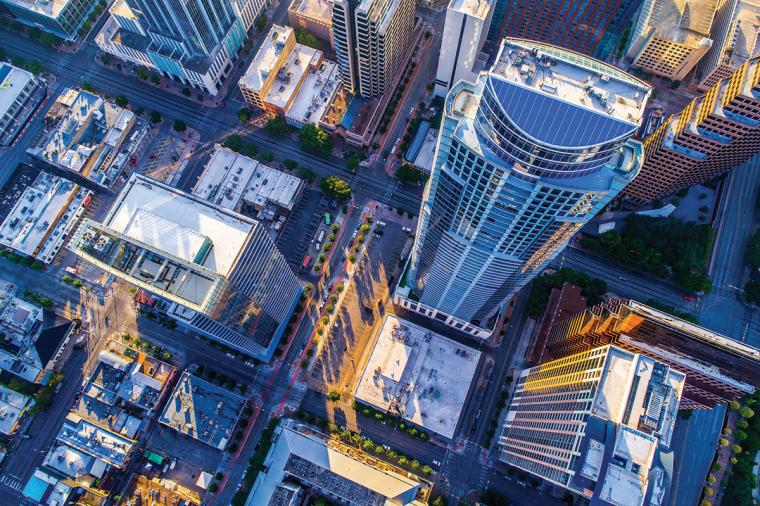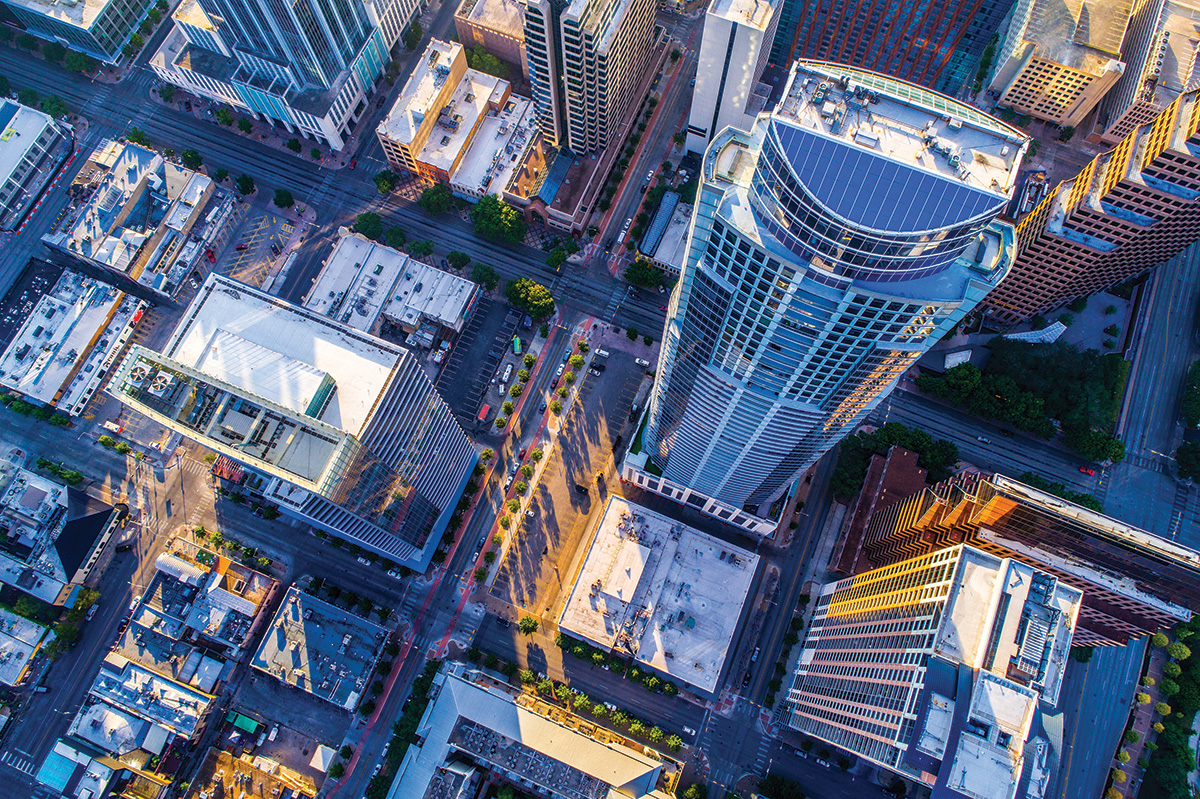 When Elon Musk, CEO of Tesla, announced in October the planned headquarters relocation of the electric vehicle manufacturer from California to Texas, Governor Greg Abbott applauded the smart move on Twitter: "The Lone Star State is the land of opportunity and innovation."
Abbott's statement welcoming Tesla's headquarters to Texas could as easily apply to the state's array of economic successes in 2021. From technology to manufacturing, Texas' economy boomed, and that progress promises to stretch into 2022 and beyond.
"Texas remains the economic engine of America," Abbott said in January 2021.
Businesses thrive in Texas because of its unmatched economic advantages including lower land costs with fewer land-use restrictions, lower energy costs, lower costs of living, faster permitting, and added civil liability protections for businesses. They also thrive thanks to the opportunities for creative collaboration with other transformative business leaders within and across industries.
"Why come to Texas from other states? Our highly competitive tax climate, world-class infrastructure, a skilled workforce of more than 14 million people, business-friendly economic policies and abundant quality of life," said Robert Allen, President and CEO of the Texas Economic Development Corporation (TxEDC). "Texas obviously has a lot to offer. Our standing as the best state for business for a record-smashing 17 years in a row and our long-term expansion shows that Texas also offers rock-solid stability to companies that want to locate here."
Perhaps nothing exemplifies the state's revved-up economic engine more than the November announcement that South Korea's Samsung Electronics Co. Ltd. will invest an estimated $17 billion in a new semiconductor manufacturing facility in Taylor near Austin. Samsung's commitment represents the largest foreign direct investment in Texas on record.
Of course, the state's world-class business climate isn't confined to one region. Rather, that climate infuses all of Texas — El Paso, Amarillo, Abilene, Dallas-Fort Worth, Laredo, Brownsville, Houston and everywhere in between.
A Winning Record on Corporate Relocation and Expansion
Out-of-state companies, particularly those from California, are finding opportunities throughout Texas. From January 2018 through June 2021, the Lone Star State attracted the headquarters of 114 California companies, making it the No. 1 beneficiary of California relocations during that period, according to a study published by the nonprofit Hoover Institution.
"Other states like California and New York use heavy-handed government tactics that drive away businesses," Abbott said in his 2021 State of the State Address, noting that Texas is "brimming with promise."
Texas' business-friendly environment with no corporate income tax and no personal income tax continues to attract relocations and expansions on the part of both foreign and domestic companies. As of December 2021, more than 70 corporations had relocated their headquarters to Texas throughout the year. "That's a new HQ in Texas every five days," Abbott said on Twitter.
In 2021, Texas added to its impressive list of economic development wins. In addition to the Samsung and Tesla news, here's a partial list of those achievements:
• On January 1, the Dallas-Fort Worth suburb of Westlake officially became the headquarters of financial services giant Charles Schwab, formerly based in San Francisco.
• NRG Energy announced in May that it would relocate its headquarters from New Jersey to Houston.
• In June, Wagners CFT LLC picked Parker County as the site of its first U.S. manufacturing and assembly facility. The project will create 304 jobs. Wagners, a subsidiary of Wagners Holding Limited Group, makes structural fiberglass sections that are fabricated into beams for use in bridges, boardwalks and marine infrastructure. 
• In October, Leprino Foods Co. announced it will establish a new dairy products manufacturing facility in Lubbock that will create 600 new jobs and nearly $870 million in capital investment.
• In November, Dallas-based Texas Instruments (TI) picked Sherman as the location for its next semiconductor wafer fabrication facilities, with potential of up to four facilities on the site to meet future demand for processing chips. The project could yield $30 billion in investments.
• Also in November, Abbott announced that CBRE Inc., the world's largest commercial real estate services and investment firm, will create 460 new jobs at its Dallas headquarters and 550 new jobs at a new operations center in Richardson over the course of 13 years.
The Big (and Bright) Economic Picture in Texas
Those announcements show, on a micro level, how the Texas economy grew in 2021. But the year's macroeconomic picture might be even more impressive.
The Lone Star State entered 2021 as the world's ninth-largest economy as measured by gross domestic product or GDP ($1.9 trillion in 2019).
"This is more than just a statistic," Allen said. "The fact that our state, if it were a nation, would be the world's ninth-largest economy shows that Texas is well positioned to outperform economically, regardless of the challenges that may lie ahead."
In February, the U.S. Census Bureau published data showing that in 2020, Texas ranked as the top exporting state for the 19th year in a row. With $279.3 billion in exports in 2020, Texas exports accounted for more than California and New York combined. Texas also led the nation in tech exports for the eighth consecutive year. 
"The Lone Star State has fostered an environment that is creating more jobs, attracting new investments and growing the Texas brand on the global stage — and we are just getting started," Abbott said.
In July, the U.S. Bureau of Economic Analysis reported Texas led the nation in foreign direct investment and employment in 2020.
"The data shows that even during periods of economic uncertainty, business decision-makers around the world trust that Texas is always a great investment," Allen said.
Perhaps most significantly on the macroeconomic front, Texas added 661,300 jobs from October 2020 to October 2021, demonstrating the state's solid recovery from pandemic-inflicted economic woes. As of October 2021, Texas had recovered 91 percent of the jobs it lost during the pandemic, according to the Federal Reserve Bank of Dallas.
Allen said the state's civilian workforce is on track to grow even more as Texas leads all states in population growth, adding nearly four million new Texans since 2010, more than California and New York combined.
"The Texas workforce is young, skilled, diverse, and growing," he said. "And the state's partners in education are building strong workforce development programs to maintain a continuing workforce pipeline for the future."
Drivers of Job Growth
"Made in Texas" is a powerful global brand.
Business is booming across a wide range of industries from aerospace, corporate services and finance to advanced manufacturing, energy, high-tech and more.
Texas offers room for businesses of all sizes to grow — and succeed. In fact, across every region of Texas, innovative startups are growing alongside the world's biggest brands, including nearly 50 Fortune 500 corporate headquarters. 
Abbott makes a case for the state's job-creating semiconductor industry, as evidenced by the Samsung and TI announcements. In a December interview with Fox Business, the Governor declared that Texas, "will be the home of semiconductor manufacturing going forward."
Samsung's new $17 billion investment in Texas will be the largest investment made by Samsung in the United States and brings the company's total investment in the U.S. to more than $47 billion since setting up operations here in 1978, Abbott noted. The factory is expected to generate more than 2,000 jobs.
The entire manufacturing sector is a significant driver of job growth, as Texas produces 10 percent of all U.S. manufactured goods. The Federal Reserve Bank of Dallas says manufacturing activity in the state, representing 13 percent of the state's economic output, continues to grow at a rapid pace. 
Aside from semiconductors, another segment of manufacturing that is taking off in Texas is automotive.
At peak production, the GM plant in Arlington employs about 5,300 workers. In nearby Plano, the headquarters of Toyota Motor North America employs around 5,000 people. To the south, in San Antonio, Toyota's pickup truck plant directly employs about 3,200 people. Also in San Antonio, Navistar International Corp. is gearing up to open a 900,000-square-foot manufacturing plant that will employ more than 600 people producing commercial trucks, diesel engines, and school and commercial buses. And the nearly $1.1 billion Tesla plant under construction near Austin is expected to create an estimated 15,000 direct and indirect jobs.
Texas is home to a well-established automotive manufacturing sector that, unlike in many other states, has continued to grow throughout the 21st century.
Paradise for Entrepreneurs
While manufacturers and other companies look to relocate to or expand in Texas, entrepreneurs also are eyeing the unmatched business advantages that the Lone Star State offers.
In July, personal finance website WalletHub ranked Texas the No. 1 state in the country for starting a business. Earlier in the year, WalletHub ranked Laredo as the best place in the U.S. to launch a business, with Lubbock at No. 3, Austin at No. 8 and Fort Worth at No. 9. Meanwhile, Austin-based ZenBusiness puts McAllen-Edinburg-Mission at No. 10 among the best U.S. metro areas for starting a business.
Business.com cites four main reasons to start a business in Texas:
1. A deep talent pool buoyed by major metro areas and numerous universities.
2. A business climate that is entrepreneur-friendly.
3. A business-friendly tax structure.
4. A firm embrace of innovation.
"We've already seen what Texas can achieve when we create an environment that promotes freedom and empowers the people to succeed. The Texas model inspires entrepreneurs and innovators and attracts job creators from across the country," Abbott said in his 2021 State of the State Address.
Texas: An "Economic Juggernaut"
Whether a company is a startup entrepreneur or a Fortune 500 company, Texas supplies a business canvas unlike any other state.
"Texas has seen its economy come roaring back from the pandemic, even though the state's oil and gas industry was walloped by the collapse in energy demand during the pandemic. The Texas economy has been an economic juggernaut for the past decade," Wells Fargo noted in October.
Today, that juggernaut is being fueled in large part by what Wells Fargo calls a "wave of corporate relocations and expansions," including Charles Schwab and McKesson. That wave, particularly the high-profile relocations, shows no signs of slowing.
Looking broadly at the Texas economy, Wells Fargo predicts 5.8 percent GDP growth in 2021; 5.2 percent in 2022; and 4.8 percent in 2023.
"The Texas economy is much more diverse than widely known. Even the [state's] energy sector has long followed an all-of-the-above strategy that encompasses all facets of traditional fuels and alternative energy sources," Wells Fargo observed.
Some of the CEOs who have relocated their company headquarters to Texas in the past 10 years say that the support they received from local, regional and state business communities was a key factor in their decision.
"Everybody's heard how great Texas is as a place to move their business — that whether it's local or state or federal government officials — how responsive they are and how they really want to partner with business," said Jim Lentz, former CEO of Toyota Motor North America, which relocated its headquarters from California to Texas in 2014. "If you're coming from somewhere like California and you hear that, frankly, you're a little skeptical because that wasn't necessarily our experience in California."
TxEDC, the Governor's Office of Economic Development and economic development organizations on the local and regional level work together with elected officials to provide excellent support to businesses interested in establishing in Texas and those relocating or expanding in the Lone Star State.
"I like to say economic development in Texas is a team sport," Allen said.
That spirit of cooperation and collaboration starts at the top. 
"When attracting businesses and jobs from across the country and around the globe, one Texas advantage tops them all: We want businesses to succeed in Texas because when businesses succeed, all Texans succeed," Abbott said. T&ID