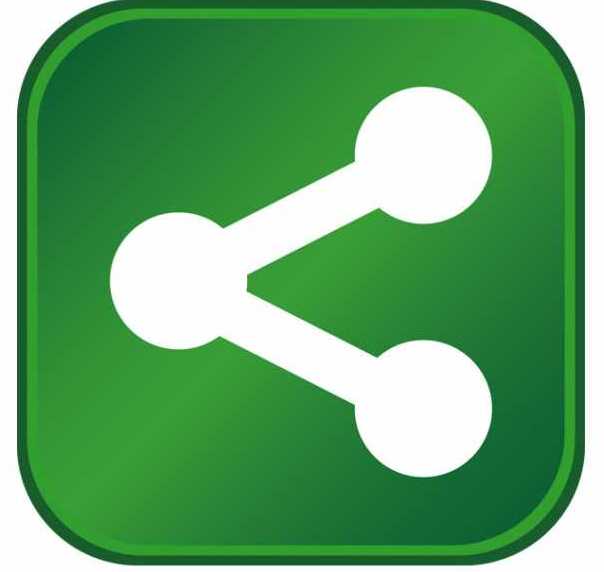 With its low cost of doing business coupled with a tax burden that is 32 percent lower than the national average, ground-breaking economic development investment funds, the nation's strongest reforms against frivolous lawsuits, and a pro-business governor who has made job creation a cornerstone of his administration, it's no wonder that Texas continues to garner national and international acclaim.
"The amazing economic growth we have experienced in recent years didn't just happen by chance," said Gov. Rick Perry. "It happened because Texas has created an environment that welcomes job creation and rewards entrepreneurship like no other state.
The fact that Texas has created more than 676,000 net new jobs in the past three years in a real testament to the strong economic climate in the state. The strength of the state's business climate is attributable, in part to two incentive funds championed by Gov. Perry: the Texas Enterprise Fund (TEF) and the Texas Emerging Technology Fund (TETF).
Since its inception in 2003, the TEF has awarded more than $316 million to companies that are making more than $9.4 billion in capital investments and creating more than 43,000 net new jobs in Texas.
And the TETF, created in 2005, has already awarded more than $44.3 million in grants that are helping early-stage technology companies get their innovative products to market, attract world-renowned researchers to Texas universities and draw down addition technology research grants.
These two funds dovetail with the state's long-term job creation strategy that focuses on industry clusters critical to the state's economic prosperity: advanced technologies and manufacturing; energy; aerospace and defense; biotechnology and life sciences; information and computer technology; and petroleum refining and chemical products.
Texas also thrives in industries like metals manufacturing and plastics.
In 2005, Texas' primary metal exports were valued at $4 billion, making it the state's eighth largest exporting category. Texas is the nation's largest exporting state for the fourth consecutive year, with 2005 exports valued at more than $128.7 billion.
Monterrey, Mexico-based Keysteel turned to the Lone Star State to build its state-of-the-art facility located in East Montgomery County, near Houston.
"Keysteel has already become a true community partner by committing thousands of dollars to our scholarship foundation for local high school students' college needs," said Frank F. McGrady, CEO, East Montgomery County Improvement District.
Susan Mazarakes, business development director of the Longview Economic Development Corporation, said her community embraces the economic contribution of companies like Trinity Rail and LeTourneau, Inc.
"Last year, Trinity Rail announced a $15 million expansion and the creation of 600 new jobs in Longview; they manufacture tank cars for the railroad industry," she said. "LeTourneau, Inc., announced a $25 million expansion and the creation of 50new jobs in February of this year. The company builds offshore drilling platforms and the world's largest earth-moving equipment; it also has a steel mill in Longview and produces its own steel and steel to sell to others."
Texas stands head and shoulders above other states in the plastics resins sector ranking first in all employees; production workers; value added per employee ($364,380); value of shipments ($20 billion); and total capital investments. Texas' plastic resins industry has more than 200 firms and establishments; employs more than 9,700 workers and total capital investments valued at $591 million.
"The plastics and metal manufacturing industries in Central Texas are growing," said Dave Porter, the Greater Austin Chamber of Commerce's senior vice president of economic development. "Companies such as Accurate Elastomer, Hadco and C-FAN are finding that the business climate and enviable quality of life in the Austin region will help them to attract and retain a talented and qualified workforce which allows them to succeed in a global economy."
Hadco, an outdoor lighting manufacturing and distributing company, and C-FAN, which manufactures fan blades to help propel planes, are both based in San Marcos. Accurate Elastomer, which manufactures small rubber components for electronics, recently relocated its headquarters to Elgin, Texas.
California-based PWP, which produces PET packaging for the food industry, cited workforce quality, customer proximity and support from local Texas economic developers for its recent decision to build a 112,500-square-foot manufacturing plant and employ 120 in Abilene. Texas operations began in September. The Abilene Industrial Foundation and the Development Corporation of Abilene along with other members of DevelopAbilene worked to pull the deal together.
"I have been especially pleased with the assistance we've received from the local economic development groups," said Ira Maroofian, PWP president. "The welcoming support we have received and availability of a modern facility has made it very easy to locate our third manufacturing plant in Texas."
Formosa Plastics, a major international company headquartered in Taiwan, set its sights on the Lone Star State in the 1980s and has steadily expanded in its Texas base in Calhoun County. The company, which employs 250 workers in the county, counts 13 plants in the area producing plastic resins.
"Formosa liked what they found in Calhoun County and added a $1.6 billion expansion (in the 1990s) and a $900 million expansion from 1998 to 2002. They are presently considering additional investments in the county," said Arlene Marshall, president, Calhoun County Economic Development Corp.
Last year, IntegriCo, a privately held, start-up company that manufactures plastic parts primarily using waste streams for its raw materials, found a home in Temple, when it decided to build a production facility in the city.
"We surveyed a wide number of potential areas for our relocation and, early on, hoped Temple would end up being the spot," said CEO Mike Miller. "Thanks to the support from the City of Temple…."
Alcoa CSI recently announced an expansion of its production facility in Kilgore. The company, which produces the plastic caps for such popular products as Jif and Kraft, pledged a total capital investment of $11.2 million. Its 250,000-square-foot production facility will be home to 132 workers in the area, including 70 new fulltime jobs announced during the expansion.
"This company has been an excellent corporate citizen in Kilgore since 1985, and we value the commitment it is making to our community and the State of Texas with this expansion," said Amanda Nobles, director of economic development, Kilgore Economic Development Corp.
The state's firm commitment to job creation reaches the highest levels, especially when it comes to closing deals as was the case with the relocation of the operations center for BP's chemical and plastics division.
"Governor Perry and his staff have partnered with all of the regional economic development organizations to support Texas businesses as well as recruit new businesses in plastics manufacturing from other states," said David A. Stedman, CEO, The Economic Development Alliance of Brazoria County. "On a particularly busy day, the Governor carved out time to meet with us and the senior company executive. On the spot, the Governor pledged his support to help seal the deal and bring jobs to the greater Houston region. Texas is truly blessed to have leadership that is committed to bringing business to the state."
In February of this year, the Victoria Economic Development Corporation (VEDC) teamed up with Covalence Plastics (formerly Tyco Plastics) to announce a $6.3 million expansion with up to an additional 80 new jobs at the company's facility in the city. The company employs a total of 315 workers in the area.
"This was a competitive process, and the manufacturer's decision to stay and grow in Victoria is a testament to the community's pro-business climate and desire to make this a successful expansion," said Dale Fowler, VEDC president.
No matter the industry, Texas is committed to making the state an attractive place for business and industry.
 
About the Author