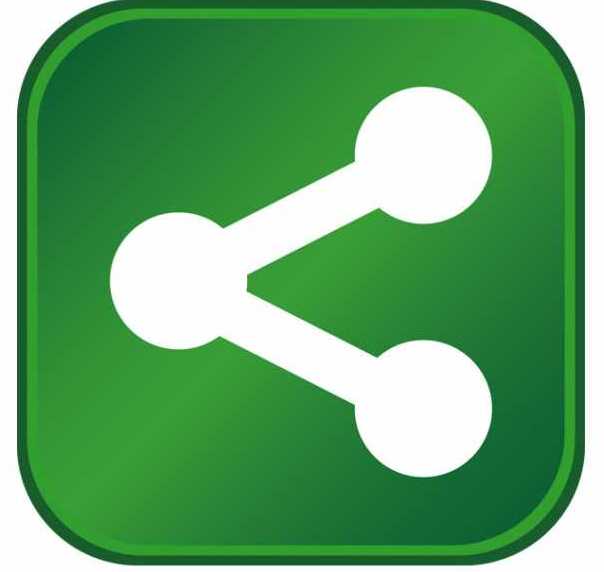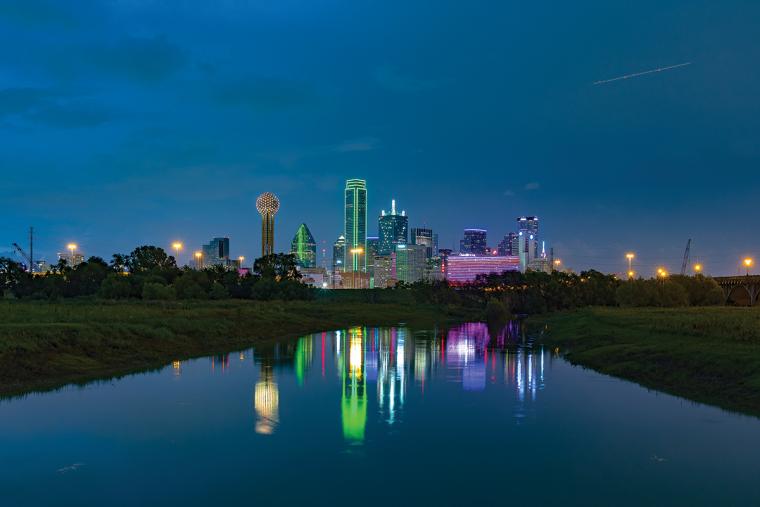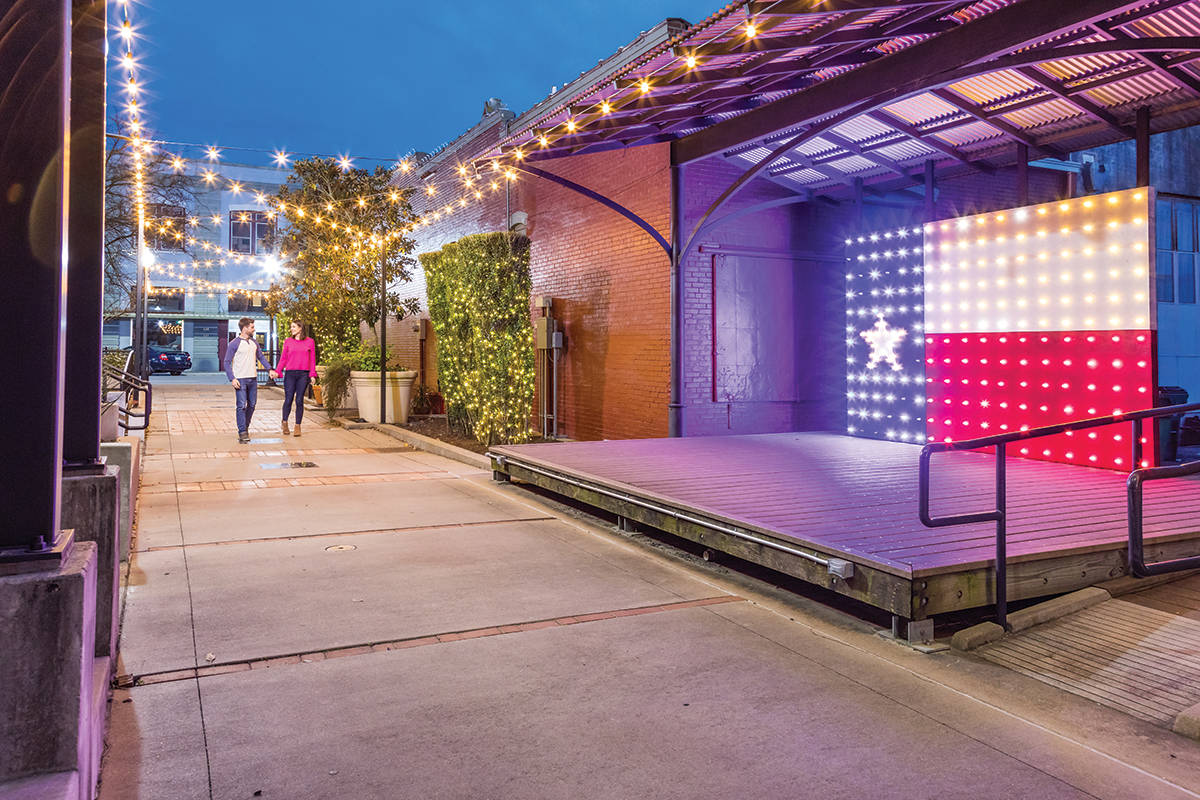 Texas continues to lead the nation in terms of job creation and economic activity. The Lone Star State's strategic geographical location, diverse professional and corporate services talent, as well as affordable and available real estate, make Texas an ideal location for corporate headquarters and financial services and real estate firms.
 Currently home to 50 Fortune 500 headquarters and recently named the "state of the decade" for its economic development successes, Texas continues to attract corporate relocation and expansion projects from across the nation and around the world.
Texas offers superior competitive advantages to companies that choose to do business in the state, including no corporate income tax, lower operating costs and access to a highly skilled and diverse workforce, not to mention a business-friendly climate and favorable regulatory environment.
That's why Texas continually ranks as the "Best State for Business," now for the 16th year in a row, and why Texas is the number one destination in the country for foreign direct investment.
Texas has a proven track record as an economic powerhouse. In 2019, Texas saw the fastest economic growth in the country. In fact, Texas grew faster than the U.S. as a whole and added more jobs than any other state.
Although the Lone Star State has undoubtedly faced challenges in 2020, the Texas economy remains resilient. The competitive advantages that make Texas a great place to do business have not changed. 
Texas continues to be the leader in jobs added over the last 10 years, at more than 1.7 million. In fact, there are more expansion and relocation projects in the pipeline now than at the start of the pandemic, demonstrating that Texas remains a strong and attractive business location.
An Unmatched Workforce
When it comes to workforce, no other state can match what Texas offers. The state's large, skilled, and diverse workforce is more than 14 million strong. 
With 37 public universities, six technical college systems, and 50 community college districts, the state offers corporations direct access to a highly qualified and job-ready talent pool that is among the youngest in the U.S. In fact, Texas is the top state for attracting young adults ages 25 to 34, the nation's emerging workforce.
Thanks to the state's top-tier higher education institutions, Texas produces some of the best and brightest talent in the country. Six Texas universities rank among the top 100 in the U.S., along with nine of the top business master's degree programs, ranked by U.S. News & World Report.
Texas prides itself on being one of the best states to live, work, and raise a family. The state's high quality of life and lower cost of living for employees has been a driving force in helping Texas employers recruit and retain top talent in corporate and professional services, finance, real estate, and more.
Corporate investment follows talent. That's why Texas has been the leading state for new and expanded corporate facility projects for eight years in a row.
The Future of Global Business
As a gateway for global trade and a magnet for foreign investment activity, Texas offers the framework global businesses need to grow and thrive.
The Lone Star State has been the number one exporting state for 18 years in a row, with exports valued at $328.8 billion in 2019 — that's more than the number two (California) and number three (New York) states combined. Texas has also been the leader in high-tech exports for the past seven consecutive years.
Strategically located in the center of North America, Texas serves as a hub for the entire nation and offers easy access to international trade routes. The convenience of Texas' location is especially attractive for global and regional headquarters that require increased connectivity.
The state is home to the most miles of public roadways, state highways, freight railways, and airports in the country. This robust infrastructure enables Texas businesses to quickly and easily ship products across the nation, the continent, and the world.
Thanks to the state's sophisticated network of world-class transportation systems, Texas attracts more foreign direct investment (FDI) than any other state, and two U.S. metros rank among the top 10 in the country for FDI project activity. 
With more Free Trade Zones (FTZs) than any other state — 33 in total across Texas — businesses can take advantage of reduced or eliminated tariffs on imported products. In 2020, Texas was ranked the number one U.S. FTZ state, with four Texas FTZs ranking among the top 10 in the country for total economic impact.
In July 2020, the ratification of the United States-Mexico-Canada Agreement strengthened Texas' relationship with top trading partners, giving the more than 40,000 Texas exporters increased access to the two international markets. Last year, trade between Texas and Mexico surpassed $212 billion and trade with Canada was $47 billion. Expanded collaborations with Mexico and Canada will be vital to spurring economic activity in the state and will allow for increased cross-border investment opportunities.
As Texas continues to invest in its infrastructure, such as a 10-year, more than $70 billion commitment to new state roadway projects, it will excel at meeting the needs of its increasingly global businesses. In addition, 5G infrastructure rollouts throughout the state will allow for even faster connectivity, preparing Texas for the future of global business and trade.
A Corporate HQ Magnet
The Texas economy is more diverse today than ever before. As home to market leaders in energy, health care, technology, aviation, finance, real estate, and more, Texas is a top location for corporate headquarter relocations and expansion projects.
As a testament to Texas' strength in corporate services, business in all sectors continues to grow, adding new headquarters and creating new jobs every year. The state's corporate services workforce is estimated to be more than 1.5 million, with businesses finding specialized labor to meet their needs in all regions of the state — rural, suburban, and urban areas alike.
Texas offers ample, affordable real estate to support headquarters operations and accommodate corporate and executive staff. As a leading state for real estate industry growth, Texas' major metros are exploding with commercial real estate development to meet the demands of incoming and growing businesses. In fact, the Dallas-Fort Worth metro was the second-busiest building market in the country in 2019 with almost $22.5 billion in construction. Fewer land-use restrictions and permissible zoning laws allow staff to live close to work in both large cities and smaller towns.
Opportunities are abundant in both commercial and residential real estate in Texas. Austin and Dallas-Fort Worth are among the top markets in the country for commercial investment and single-family construction permits remain on a strong upward trajectory, with homeownership soaring to an all-time high in the third quarter of 2020.
These are just some of the reasons why Texas is ideal for corporate headquarters. In fact, 97 of the Fortune 1000 companies have headquarters in the state. In addition, Texas is home three of the top 10 Fortune 500 companies: Exxon Mobil, McKesson, and AT&T.
Numerous Texas metro areas have been ranked nationally for their ability to attract corporate headquarters. In 2020, Houston, Dallas, and Irving ranked among the top 10 U.S. metros for their number of corporate headquarters locations. Houston is home to one of the largest concentrations of U.S. headquarters for companies from around the world.
As many companies continue to escape highly taxed and overregulated states such as California and New York, a large number of these businesses are moving to Texas to take advantage of one of the lowest tax burdens in the country, and lower operating, energy, and land costs.
In 2019, Charles Schwab announced the relocation of its headquarters from California to the North Texas city of Westlake to benefit from lower costs and a more business-friendly environment. Charles Schwab is looking to double its campus size to accommodate new workers in the coming years, solidifying its commitment to the region.
This year, Banorte Securities, an investment management and brokerage services company, relocated its U.S. headquarters from New York to Houston to gain better connectivity to its customer base in the U.S. In addition, commercial real estate giant and Fortune 500 company CBRE Group is shifting its head office from California to Dallas, cementing the area as one of the country's top real estate markets. Other recent headquarter relocation announcements include:
• California-based manufacturer OW Lee announced plans to make Comfort, Texas the home of its new corporate headquarters.
• Wesco Aircraft announced the relocation of its headquarters from California to Fort Worth, creating more than $6 million in capital investment and bringing up to 239 jobs to the region.
• Automotive parts manufacturer Saleen Performance Parts announced it would relocate its manufacturing operations from Southern California to Round Rock, Texas, creating more than 150 jobs.
• Great Lakes Dredge & Dock announced the relocation of its headquarters from Chicago to Houston, strengthening its efforts to attract and retain a specialized workforce in Texas.
• Convenience store retailer Yesway, which acquired the Allsup's Convenience Stores Inc. chain last year, announced it would move its headquarters from Iowa to Fort Worth.
• Dasan Zhone Solutions, a provider of technology for the telecommunications industry, announced it will shift its headquarters from California to Plano, Texas, to reduce operating costs and gain access to talent.
• Hewlett-Packard Enterprise announced it will move its global headquarters from California to Spring, Texas, building upon the company's already significant presence in the state.
Under Governor Abbott's administration, the Texas Economic Development & Tourism Office has assisted with numerous headquarter expansion or relocation projects, either through technical assistance, incentives, or recruitment. These projects have helped stimulate the Texas economy through the creation of more than 7,700 new jobs and $9.7 billion in capital investment. In addition, more corporate headquarter relocation announcements are yet to come.
Financial Services Frontrunner
Texas has a long history of leadership in financial services. As home to a regional location for the Federal Reserve Bank, Dallas was selected as the headquarters for the Fed's Eleventh District more than 100 years ago for its well-developed financial center and central location. 
The state has since maintained its dominance in the sector, attracting major operations for the world's largest financial services companies, as well as the most innovative start-ups in the field.
Last year, Texas was number two in the U.S. for total number of establishments in finance and insurance — with more than 42,000 firms. Since 2010, these establishments have increased by approximately 21 percent.
Global financial institution JPMorgan Chase has a strong presence in Texas, one that only continues to grow. In fact, the company employs more people in Texas than in any other state outside of New York. An expansion of the company's corporate campus in Plano is slated for completion in May 2021. 
Other major financial services companies with corporate operations in the state include Merrill Lynch, Wells Fargo, Morgan Stanley, Goldman Sachs, UBS Financial Services, USAA, and Fidelity Investments, among many others.
The state's emphasis on technology and innovation has created a burgeoning fintech community. This year, investing and trading app Robinhood announced plans to expand to Texas with its first office in the state. The company will hire new workers for its customer experience team in Southlake.
Moreover, Texas provides a sizable financial services workforce, ranking number one in the U.S. for total employment at nearly 550,000 in 2019. The Texas financial sector will only continue to skyrocket as industry employment has seen a 23 percent growth rate since 2010.
Texas is becoming the country's epicenter for financial transactions, as the state is already a top location for large-scale data center operations and cybersecurity. In fact, Dallas-Fort Worth has ranked as the number three data center market in the world due to access to long-haul fiber, government incentives, low land costs, and a reliable energy grid — the only stand-alone grid in the contiguous U.S. Additionally, San Antonio is home to the highest concentration of cyber and intelligence employees outside of the national capital region.
Texas Fuels Success
Companies that choose to do business in Texas choose to grow in Texas. The state's pro-growth economic policies allow new ideas to flourish and innovation to thrive. Texas has the people, infrastructure, and opportunities to support growth and success now and into the future.
Looking to #GoBiginTexas? Visit gov.texas.gov/business for more information. T&ID
About the Author