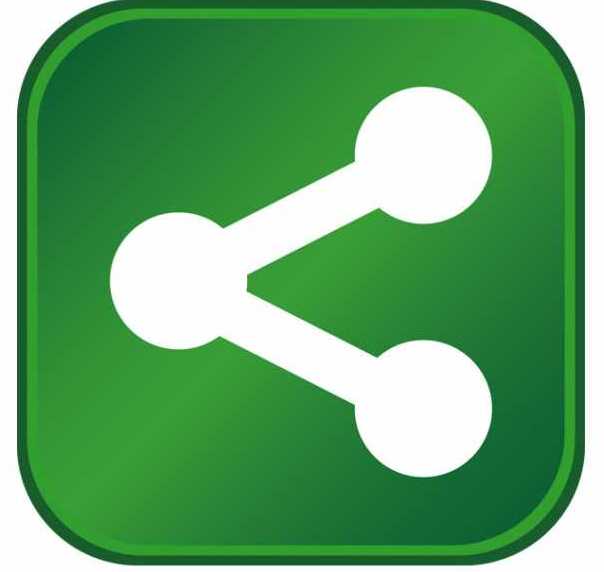 With a tax burden that is 32 percent lower than the national average, ground-breaking economic development investment funds, its own power grid, historic tort reform legislation, and 50 Fortune 500 companies headquartered in the state, it is no surprise that Texas has gained 300,000 new jobs over the past two-and-a-half years.
"All the pieces for economic prosperity fit together in Texas like nowhere else," says Gov. Perry. "Our state is wide open for business, and we continue to do what it takes so employers can succeed, grow and prosper."
Job creation and economic development are the cornerstones of Perry's administration. He proposed the Texas Enterprise Fund, the most aggressive job creation tool in America. Perry used the TEF to close the deal on the nation's largest capital investment for 2003, and the largest job creation projects for both 2004 and 2005. All told, TEF projects will bring more than 36,000 new jobs to Texas and add $6.7 billion to the state's economy.
Perry also succeeded in establishing a sister fund called the Texas Emerging Technology Fund, which will use $200 million to attract technology investments and jobs that will be the foundation of tomorrow's economy. Specifically, the TETF will expedite the development of new technologies, speed commercialization efforts, increase public-private collaboration and make Texas an international focal point for technology research and development.
The two Funds are key parts of a statewide strategy to give Texas a competitive advantage in attracting, retaining, and growing business and industry.
Market Access and Population
The tremendous market potential of Texas begins with more than 267,000 square miles of centrally-located land that provides easy access by air, rail, road and water to national and international markets. The population of the Lone Star State has soared to 22,490,022 in according to the 2004 U.S. Census, and projections put Texas on a path to reach a population of 35 million by 2040.
In 2005, Texas became the fourth "majority-minority" state with a minority population comprising 50.2 percent of its total population. The 1,254 mile border that Texas shares with Mexico ranks among the busiest international border crossings in the United States and facilitates the movement of 70 percent of U.S. exports to Mexico. For the third consecutive year, Texas is the nation's leading exporting state.
Reliable Transportation Routes
The reliable transportation routes throughout Texas, the central location and state-of-the-art transportation network provide a superior infrastructure that is wide open for business.
Texas has 26 commercial airports in 23 major cities that have an economic impact of $34.9 million. Fort Worth Alliance Airport is the first purely industrial airport in the Western Hemisphere built to serve the intermodal distribution needs of business. The state's two largest airports, Dallas-Fort Worth International (DFW) and George Bush Intercontinental in Houston (IAH), serve as major domestic airline hubs for connecting flights within the domestic air system. Continental, Southwest and American Airlines are based in Texas.
Texas also has 12,000 miles of rail operated by 44 railroads that collective move more than 355 million tons of freight each year. Texas has access to Mexico's industrial northern region with five rail gateways into Mexico. 300,000 miles—more than any other state—of public roads enables the freely-flowing movement of people, goods and information. The new Trans Texas Corridor, which is innovatively financed through a public-private partnership, will revolutionize mobility in Texas.
Adding to the state-of-the-art Texas transportation system are 13 deep-water ports with channels at least 30 feet deep, as well as 29 seaports lining the Texas Gulf Coast. The Port of Houston is ranked first in the nation in foreign waterborne commerce, and ranks second in the nation—and sixth worldwide—in total tonnage. Three of the top seaports in the U.S. by cargo volume are located in Texas.
Abundant Natural Resources
Texas is the energy capital of the world due to its abundant natural resources and energy. From harnessing the energy of the wind that blows across our western plains or pumping the oil that flows from our rich soil, Texas is meeting the state's energy needs—with resources to spare. In 2001, Texas added more wind power capacity than all other states combined. In addition, the Lone Star State ranked first among states for its potential to develop clean, renewable energy resources. As the largest oil and gas producing state in the nation, Texas is home to more than 356,000 oil, gas and injection wells. With a regulatory system that is less cumbersome and more predictable than many other states, Texas is well poised to continue meeting its energy and water needs.
A High-Powered Workforce
With the second largest civilian workforce in the nation, 10.9 million workers make up the Texas workforce. In the past ten years the state has added 1.4 million new jobs.
The Texas education system plays a large role in creating a highly-skilled workforce. From 2003-2004, Texas ranked third in the nation in total public education expenditures, and higher education in Texas shows our state is making the grade. With 35 public universities, 38 private colleges and universities,50 community college districts, nine medical schools or health science centers and four technical college campuses, Texas now has more than 1 million students enrolled in institutions of higher learning. Texas also boasts the nation's third largest pool of graduate scientists and the second largest pool of graduate engineers.
"Texas offers us the infrastructure support and resources we need to run our business," said Jim Wiseman, vice-president of corporate affairs, Toyota Motor Manufacturing North America.
Retail Activity
Texas has attracted many retail companies seeking to expand operations due to our sound business infrastructure. The retail industry in Texas has grown 1.4 percent in 2005, creating 21,300 jobs in the state. During the last twelve months, retail sales totaled $327 billion.
"State economic development representatives, county commissioners, the City of Austin and the Austin School District clearly lived up to the Texas slogan 'Wide Open for Business.' They worked earnestly to make this deal a success. We had a very aggressive multiphase move schedule, and officials guided us through the rules instead of putting up roadblocks. They also continue to work with us after the expansion, to make sure we have what we need," said Mike Kincade, senior director of IT operations and Austin technology site manager for The Home Depot, in a recent interview with Forbes Magazine.
The Home Depot, a recipient of a grant from the Texas Enterprise Fund, is expected to create approximately 500 jobs and 343new jobs respectively at its central Texas location.
Cabelas, one of the nation's largest outfitters for hunting, fishing, and outdoor gear is also a recent TEF recipient. Cabelas opened two new Texas stores in Fort Worth and Buda earlier this year, which have a total of 375,000 square feet. Known for attracting outdoor enthusiasts with in-store education centers and museum quality wildlife displays, the two Cabelas locations are expected to attract more than 10 million visitors in the first year of operations. Almost half of the visitors are expected to come from outside Texas and spend more than $1 billion on goods and services in Texas alone. In addition, Texas is home to retail giants listed among the Top Retailers of 2005, including J.C. Penny, 7-Eleven, H.E.B. Whole Foods Markets, Neiman Marcus, RadioShack, Michaels Stores and Zales.
Food Processing
As of July 2005, Texas had a total of 1,423 food manufacturing firms, 1,666 food manufacturing establishments and employed over 91,000 workers in the food processing industry. Tyson Foods and Ruiz Foods in 2005 expanded their operations in Texas, creating an estimated 2,000 jobs. Both companies are recipients of TEF grants and will bring $146 million in total capital investments to the state.
"We're growing fast, and we saw a need to follow the Hispanic population beyond California," said Bryce Ruiz, executive vice president of Ruiz Foods, in a recent Forbes Magazine interview.
Ruiz Food's signature brand El Monterey® is the leading brand of frozen Mexican food in the U.S. Other food manufacturers that are major employers in Texas include Pilgrim's Pride, Bimbo Bakeries U.S.A, Frito-Lay Inc. and Excel Co.
"The State of Texas was extremely responsive in locating an existing building for us, offered great incentives, and moved quickly," Ruiz added."The availability and quality of the area's skilled labor and hourly workers allows us to run a technically advanced business and react quickly to large customer orders."
Texas—A Smart Choice for Business
Texas is committed to making the state an attractive place for business and industry. For proof that Texas is a place where business and industry can thrive, site seekers need only to look to the highly-skilled Texas workforce, reliable statewide transportation routes, abundant natural resources, diverse economic base, and an unmatched quality of life for employees. Texas is a smart choice for business.
About the Author