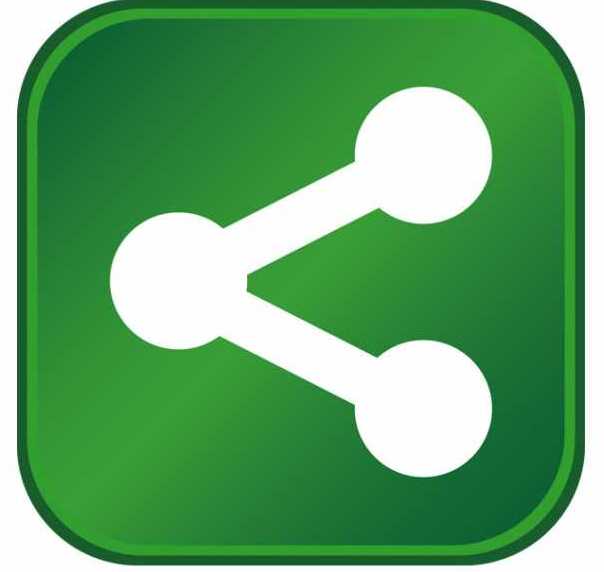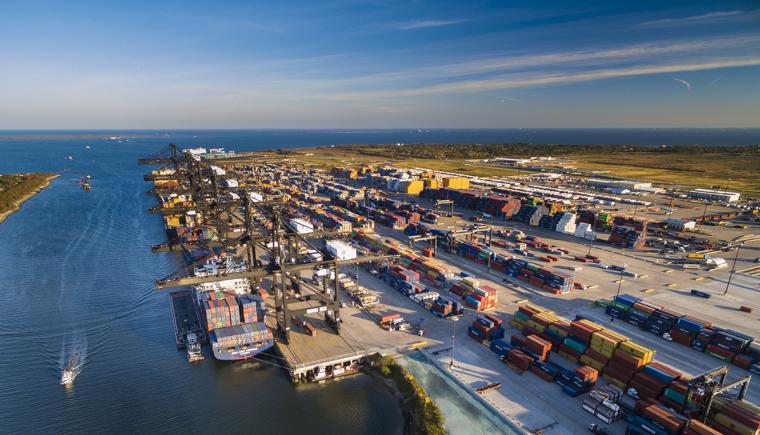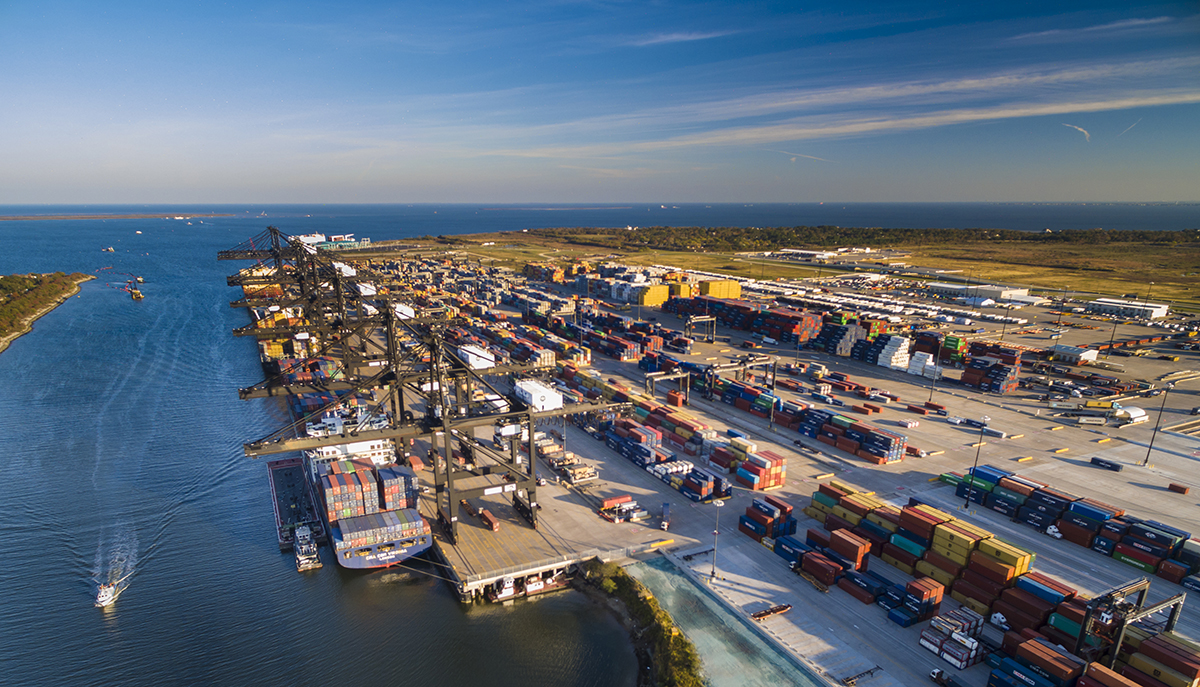 Texas offers unmatched access to the key drivers of business success—talent, markets and cost efficiencies—as well as the freedom to grow.
The nation's leading CEOs continually rank Texas as the "Best State for Business" because of the Lone Star State's pro-growth economic policies and friendly business climate—with no corporate income tax and no personal income tax—along with a skilled and growing workforce, easy access to global markets, robust infrastructure and predictable regulations.
It is in this framework that innovation, technology and diverse industries thrive.
That's why new business formation in Texas is at a five-year high—with startups growing alongside the world's biggest brands, nearly 50 Fortune 500 companies, hundreds of publicly traded firms and more than 2.6 million small businesses.
That's why Texas is the top exporting state, the top tech-exporting state, and the top state for domestic and foreign direct investments.
And that's why, with an annual gross state product of $1.7 trillion, Texas is the 10th-largest economy when compared to the nations of the world.
Success attracts success. As a result, Texas continues to lead the nation in new corporate facility projects and expansions. And there's room to grow even more.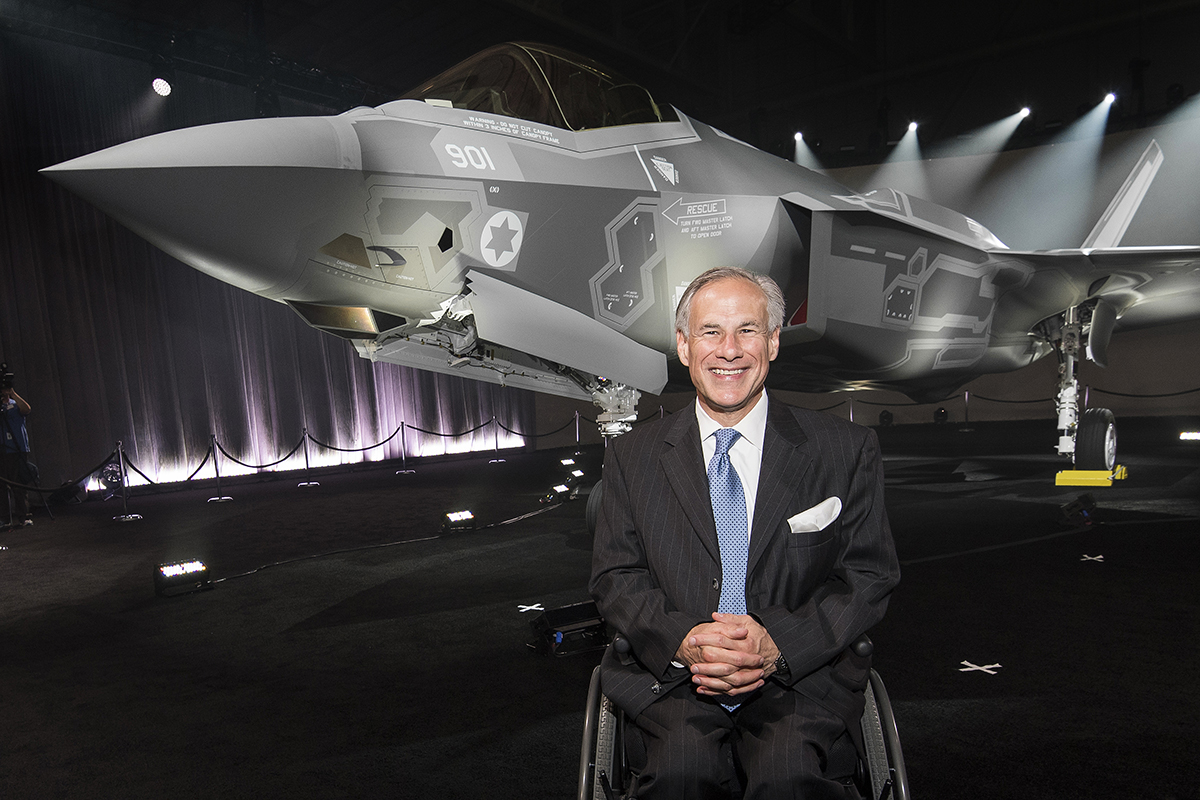 Workforce of Tomorrow Today
Businesses grow where the workforce is ready, and leaders in manufacturing, technology, life sciences, financial services and other industries are growing in the Lone Star State, adding more than 842,000 new jobs over the last four years.
Texas offers a job-ready workforce that's more than 13.5 million strong. And with one of the youngest median ages, the state's population continues to expand following a wave of corporate and regional headquarters relocations.
Much of this high-performing employee base is drawn from Texas' top-ranked public and private universities—leaders in business, biotech, engineering and more. Because of the state's investment in educational advancement, the number of Tier One universities in Texas has doubled. And now through the Governor's University Research Initiative, Texas is welcoming even more transformative and internationally recognized researchers, Nobel Laureates and National Academy members who will serve as catalysts for further economic development.
Texas also invests in innovative workforce training programs, including the Skills Development Fund, Texas' premier job-training program providing local customized training opportunities for Texas businesses.
And more than 1 in 10 of the nation's elementary and secondary students are in Texas' classrooms today, learning the skills needed to succeed in the workforce of tomorrow. With more public high schools ranked in the top 100 than any other state, Texas' high-school graduation rate is at a record high and fifth in the nation.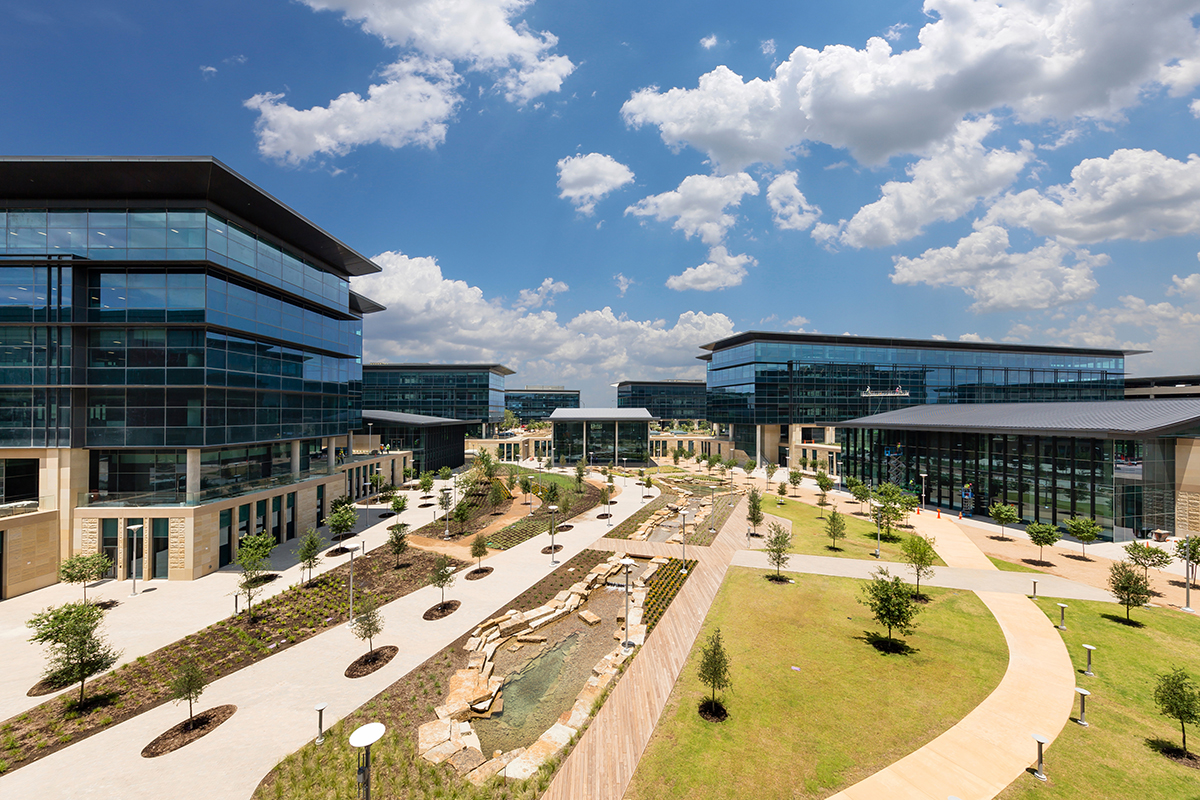 Global Market Access
Texas serves as the gateway to global trade for the entire nation, with its unique and strategic geographic position—centrally located in the United States, with close access to Mexico, trade links to Canada and direct shipping routes to Europe and beyond.
Each of the state's 29 ports of entry, whether accessible via air, land or sea, supports domestic and international economic activity across multiple industries. The Port of Laredo is the No. 1 inland port along the entire U.S.-Mexico border. Along the 367 miles of Texas coastline are 11 deep-draft commercial ports and six shallow-draft ports, with Port Houston ranking No. 1 in the U.S. for foreign waterborne tonnage. And Texas' ports are connected by the Gulf Intracoastal Waterway, an integral component of the state's vast petrochemical and manufacturing supply chains.
Texas also has 32 Foreign Trade Zones, allowing goods to be exported from the zone free of duty and excise tax.
Along with more miles of public roadways, state highways and freight railways than any state, Texas is also home to more airports as well as two major international airlines headquartered in Dallas-Fort Worth, with a third operating a major hub in Houston.
By air, land, sea or rail, the path to prosperity for more businesses begins in Texas.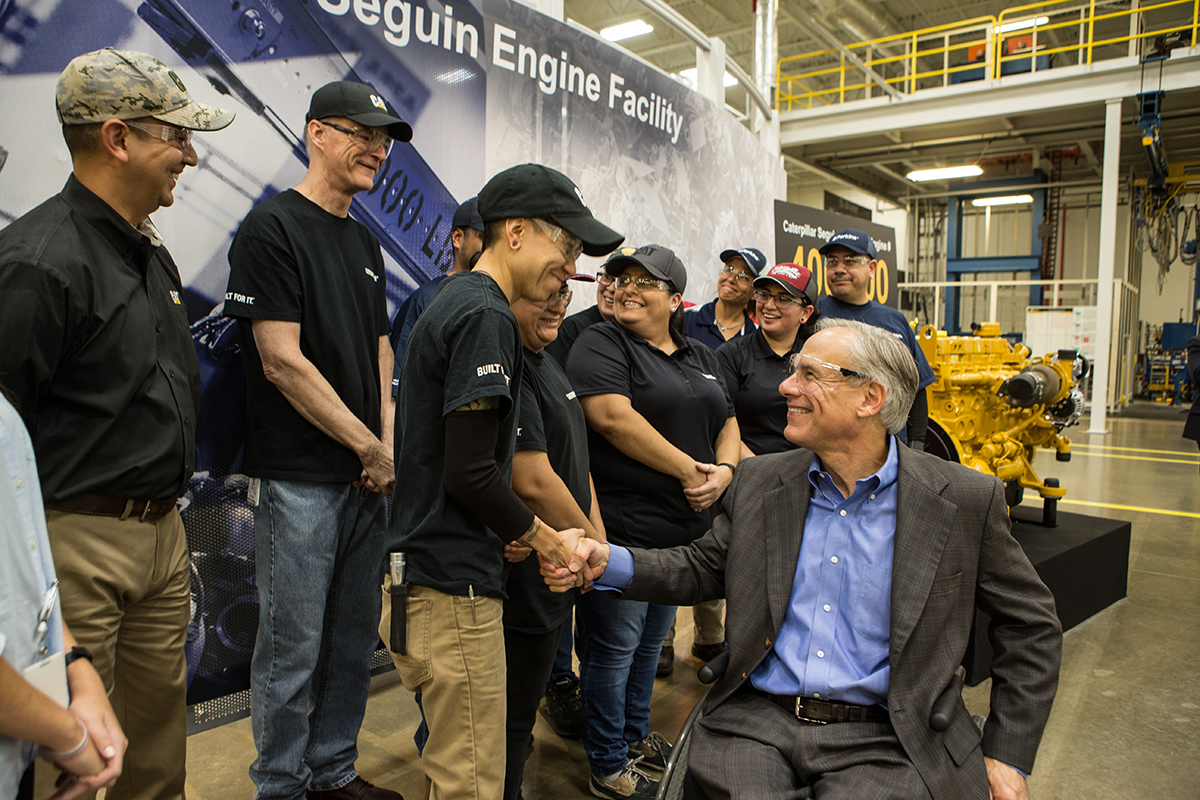 Lower Operating Costs
With no personal or corporate income tax, the Texas economy is booming as jobs and businesses are fleeing states that overtax and overregulate.
Texas offers lower operating costs for businesses, with lower energy costs, lower land costs and fewer land-use restrictions. And the state's strategic investments in its already robust infrastructure and transportation network, including a 10-year, $70 billion commitment to new state roadway projects, help keep logistics and supply-chain costs down.
Along with the Texas Enterprise Fund, one of the nation's most competitive "deal-closing" funds, Texas offers incentives such as tax exemptions on manufacturing machinery and equipment, on natural gas and electricity used in manufacturing, and on data center equipment. Texas businesses are also exempt from paying state sales-and-use tax on labor for new facility construction.
To further unleash business growth in his first term, Gov. Greg Abbott cut taxes by nearly $4 billion, including a permanent 25 percent reduction in the gross margins tax, and is focused on speeding up permitting processes and reducing burdensome regulations that drive up business costs.
Across regions, whether rural, suburban or urban, Texas also offers lower costs of living and a higher quality of life for employees. "Night and day" is how one CEO described the difference after relocating to Texas.
Limitless Frontier of Opportunity
That Texas leads in attracting capital investments and relocation and expansion projects is not accidental, notes Gov. Abbott: "Innovation and a strong work ethic are deeply rooted in the Lone Star State, and when freed from the stranglehold of over-taxation and overregulation, new ideas flourish here."
Already a tech mecca, manufacturing powerhouse and financial services epicenter—and home to the world's largest medical complex—recent relocations and expansions in Texas include: Charles Schwab, Cognizant, Jacobs Engineering, Kubota Tractor Corporation, LyondellBassell, Mitsubishi Heavy Industries, NTT Data, Smith & Nephew, W.W. Grainger and more. They join giants like Amazon, Apple, Boeing, Dell, Lockheed Martin, Oracle, Samsung, Toyota and others with a strong Texas presence. Attracted by the growing workforce and synergies with leaders in technology, the U.S. Army recently selected Texas as home for its new Army Futures Command.
Over the last decade, Texas has targeted diversified development in advanced technology and manufacturing; aerospace, aviation and defense; biotechnology and life sciences; information and computer technology; petroleum refining and chemical products; and energy.
And more relocation announcements are yet to come.
Big Ideas Grow Bigger
Texas offers unmatched advantages for business success—access to talent, markets and cost efficiencies—and the freedom to grow.
One successful Texas entrepreneur perhaps puts it best: "If you like big ideas…build your business in Texas."
Want to #GoBigInTexas? You're invited to visit gov.texas.gov/business. T&ID
---
Incentives-at-a-Glance
Texas invests in the future, offering competitive incentives to companies that create jobs and drive innovation in the Lone Star State. Key incentive programs include:
• Texas Enterprise Fund (TEF)—a "deal-closing" grant for new projects offering significant new high-wage job creation and capital investment where one Texas site is competing with other viable out-of-state sites. Administered within the Office of the Governor, TEF helps strengthen the state's already diverse, growing economy. The $70 million invested during Gov. Abbott's first term to date closed the deal on 28 projects—including seven corporate headquarters relocations—that committed to more than $849 million in new capital investments and more than 16,000 new direct jobs in communities across the state.
• Texas Enterprise Zone Program—a state sales-and-use tax refund program to encourage private investment and job creation and retention in economically distressed areas. Companies must meet minimum capital investment thresholds and employ economically disadvantaged individuals, enterprise-zone residents or veterans.
• Skills Development Fund—an innovative program offering customized job training for businesses through partnerships with local community colleges and technical schools.
Cities, counties and special-purpose districts may offer property tax exemptions and fee waivers to attract new industries and promote capital investment.
About the Author