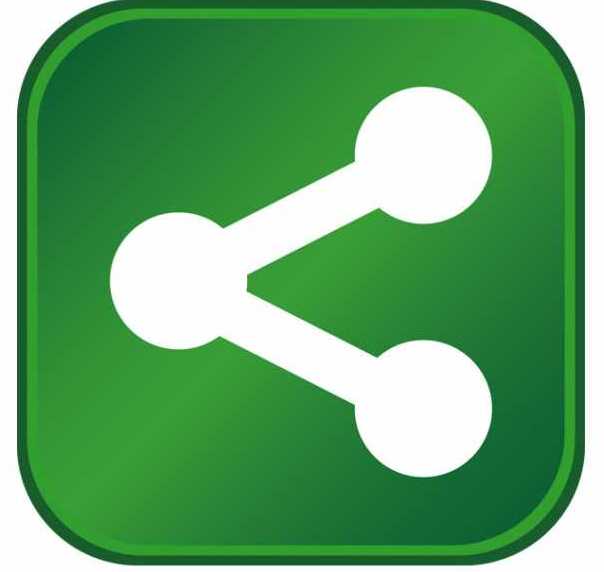 In the 19th Century, it was not uncommon to find the words "Gone to Texas" etched on abandoned shops and homesteads all across the United States as those seeking greater opportunity packed up their belongings and made their way to the Lone Star State.
Today that tradition continues as employers from across the nation and even the world relocate to Texas in search of greater opportunity in our business-friendly climate.
The influx of new businesses is having a Texas-sized impact on the state's economy. Over the past 12 months, the state has gained 123,700 new jobs. Last year, we attracted nine of the 20 largest capital investments in the nation, including a new Toyota plant in San Antonio and a $3 billion expansion by Texas Instruments. This year we announced the largest job expansion nationwide in the first quarter when Vought Aircraft announced it would consolidate operations and bring 3,000 additional jobs to North Texas.
People are starting to take notice of Texas' tremendous success in job creation and economic development. In November, Texas was named the number one state in which to do business by a national site selection magazine. A key reason we ranked first was the strong support of corporate real estate executives from around the nation who know first-hand that Texas is the place businesses want to be to grow and prosper.
From high-tech conglomerates to mom-and-pop small businesses, the Texas economy is booming across virtually all sectors. But there are a number of factors that make Texas particularly attractive to biotechnology and logistics firms.
BIO-TECH: A FAST GROWING SECTOR
Texas has a growing biotechnology sector that is rapidly approaching a critical mass that will make the state a global leader in the near future. As of 2002, Texas was already home to more than 500 life sciences and bio-tech firms with $6.5 billion in annual sales.
In recent years, we have taken important steps to boost our state's reputation as a bio-tech leader. Three years ago I created the Council on Science and Biotechnology Development to find ways to create partnerships between institutions of higher learning, industry and government to promote biotechnology growth. Since then, we have seen remarkable progress in this area.
One key component of our strategy has been the use of the $295 million Texas Enterprise Fund – a new deal-closing fund that has helped bring 14,000 new jobs and $6 billion in capital investments to the state in just one year.
Through the Enterprise Fund, we committed $25 million to attract a new Center for Advanced Diagnostic Imaging in Houston, which will hasten the development of new commercially marketable biomedical imaging technologies and create 2,200new jobs.
We committed $40 million to Sematech to establish an Advanced Materials Research Center in Austin that will accelerate the development of critical research in nanotechnology, biotechnology, and other areas and will generate more than 4,000 high-tech jobs in Texas over the next 10 years.
Last year we significantly increased funding for research at public universities by allowing universities to retain 100 percent of their Indirect Cost Recovery for research purposes. And we also appropriated funds to health-related institutions to increase their research into biotechnology initiatives.
In October I announced a new initiative that will foster the growth of industry clusters in sectors that will be critical to our state's future prosperity, including biotechnology and life sciences. Because Houston already has an emerging concentration of bio-tech employers, this initiative can help attract related firms to the area that can pool ideas, resources and talent to produce greater opportunity.
The cluster initiative will allow us to leverage the brainpower of members of industry, members of the academic community, economic development leaders and trade associations to develop recommendations that lawmakers can act on in the next legislative session. Our hopes are high and the outlook is promising.
Two examples of Texas' efforts in bioscience are the Texas Healthcare and Bioscience Institute (THBI) and the Lubbock Regional BioScience Initiative. The THBI provides research and data on biotechnology, medical device, and pharmaceutical companies; universities and private research institutions; and companies that provide goods and services to core organizations. They work hand-in-hand with the State to demonstrate that medical research and manufacturing are major contributors to Texas'' state and local economies - with unusually great potential for financial growth and job creation.
The Lubbock Regional Bioscience Initiative is designed to spotlight regional bioscience companies, emerging technologies, and specific sector expertise and serves as a regional link between bioscience resources and companies. It promotes regional growth and development, support established companies, and foster entrepreneurism within the bioscience industry.
LOGISTICS: A TEXAS-SIZED VISION
Texas is rapidly becoming the central hub of commerce in the Western Hemisphere. We are the largest exporting state in the nation, recently surpassing California. In 2003 we exported $99 billion in goods and services to nations around the globe, with $42 billion to Mexico alone. There are 12 separate industries in Texas exporting more than $1 billion in products and services south of the border, and in the third quarter of this year exports were up nearly 19 percent to Mexico, and even higher to Asia and Europe.
Our friends from out of state often wonder how we move all these goods. The answer is simple: we have a transportation infrastructure that is second to none, with plans underway to make it even better.
Eight Texas locations are among the "Most Logistics Friendly Cities in America," according to one nationally-known economic development publication. Three of the top seaports in the U.S. by cargo volume are located in Texas. Forty-four railroads operate on almost 12,000 miles of track and transport more than 335 million tons of freight a year. Texas has 300,000 miles of public roads – the most in the nation – and we're pouring more concrete to build more roads faster than any other state.
To move cargo and commodities more efficiently, I have proposed the most sweeping transportation project in the nation – a 4,000 mile network called the Trans Texas Corridor. When completed, Texas will be connected by several thousand miles of roads with separate lanes for passenger vehicles and trucks. The corridor will also include rail lines for high speed passenger and freight rail, and a 200-foot wide dedicated utility zone for the safe transmission of water, petroleum, natural gas, electricity, and data.
Using this new blueprint for transportation, we can build brand new corridors cheaper, faster and with no tax increase. Private consortiums will bid on the design and construction of large segments of the corridor and infuse projects with private capital to ensure infrastructure is built quickly. Revenue from tolls will repay private investment and be used to finance the construction and expansion of the corridors. And motorists who choose not to pay tolls will still be able to use other highways and roads for free.
This plan is as big as Texas and as ambitious as our people, and it will make our state the leader in moving people and commodities efficiently and swiftly. By connecting our major land and sea ports with our urban centers, the Trans Texas Corridor will link Texas businesses to trade partners across the nation and around the world.
OTHER FACTORS
There are countless other reasons why so many businesses are relocating to or expanding in Texas. First, we have a proven commitment to fiscal responsibility. Rather than turning to tax increases when there are difficult decisions to make, we look instead for more efficient and responsible ways to do business. We know that economic downturns are usually temporary; tax hikes that kill jobs usually are not.
Last year, in spite of a record $10 billion shortfall, we balanced our budget without new taxes. We spent less in general revenue for the first time since World War II. And we did all this while still funding priorities, including $1.2 billion more for public education.
We also passed the most sweeping lawsuit reforms in the nation. My philosophy is simple: every dime a business spends defending against a frivolous lawsuit can be better spent creating jobs for Texas families.
We passed class action reforms, a new offer-of-settlement law and capped non-economic damages in medical malpractices lawsuits at $250,000. One respected economist estimated that our lawsuit reform measures will eventually lead to the creation of more than 240,000 permanent jobs and add $36 billion to the Texas economy.
The truth is, employers couldn't pick a better state in which to run a business. You can grow, succeed and prosper here. And when a business invests in Texas, this state offers a very good deal: low taxes, reasonable regulations, an abundant workforce, and a spirit of optimism.
There's a popular bumper sticker commonly spotted while driving on Texas roads and highways: it reads, "I wasn't born in Texas, but I got here as soon as I could." Texas is a land of immigrants – both people and businesses – and we're proud to welcome all who seek greater opportunity and prosperity in the Lone Star State.
About the Author