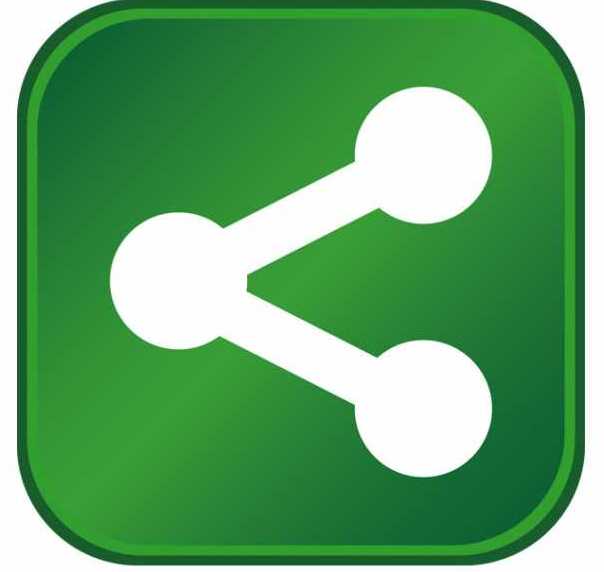 Situated on Interstate 16 in east central Georgia, Treutlen County is strategically located between the Port of Savannah, the fourth busiest container port in the United States, and Atlanta, the world's busiest international airport. With a labor force of over 228,000 within a 60-minute drive time, the county seat of Soperton is the perfect location for business and industry.
The rural setting – 2020 Census data record the population at 6,406 -- allows businesses to take advantage of an affordable cost of doing business that notches well below the national average. It's also an ideal location for workers seeking a high standard of small-town community life at a low cost of living.
Centrally Located for Easy Access
Rail-based transportation supplier Genesee Wyoming serves Treutlen County and ensures that freight moves quickly to the country's largest production and consumption areas. The region will soon be home to LanzaJet, a provider of renewable diesel and sustainable aviation fuel, which is currently building a facility that will open later in 2023, as well as Modutek International, LLC, a manufacturer of modular buildings and power systems. Korean automaker Hyundai has a facility that is under construction 67 miles away.
Treutlen County's proximity to the Port of Savannah presents a significant opportunity for companies locating in the region. While the Savannah Port land itself is pricey and becoming scarce, Treutlen County offers an ample amount of low-cost land that is attracting companies looking to expand the container business outside of the port.
A Ready Workforce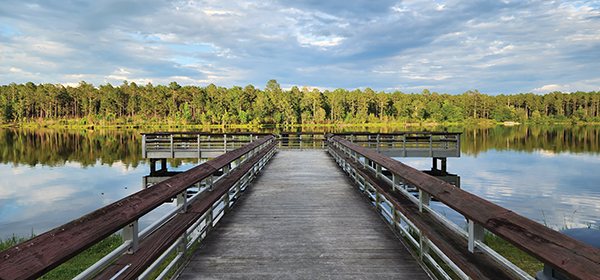 Today, the people of Treutlen County are looking for new employment opportunities close to home. Many of its residents find it necessary to leave the county for work but would prefer to work closer to home. These same workers are seeking more than just a job: they are looking for employment that helps build and enhance their communities, and they're ready to reward the right businesses with their commitment to a high work ethic and low levels of job-hopping.
The region offers an established labor pool that does not compete with the labor pool in Savannah. In short, it's far enough away to prevent competition with Savannah for labor resources, but close enough to take advantage of the trade generated by the port.
Treutlen County offers the right location with a small Georgia town feel and a distinct cultural flair. The residents are friendly, community-minded and generous. For those looking for a more cosmopolitan feel for work or play, the county is situated close to interstate highways that enable fast access to the bright lights of the big city.
Educating the Workforce
The region features a variety of high schools that offer a trade focus, so students already have skills when they graduate. The local school districts are willing and flexible to work with employers to help students attain the customized skills they need to succeed in the area via work-study programs and training.
In addition, there are several technical colleges in the area: Instructional Tech in Soperton, Southeastern Technical College with campuses in Vidalia and Swainsboro, Oconee Fall Line Technical College in Dublin and Coastal Pines Technical College in Hazlehurst. Across the state, more than 37,000 students graduated from the 22 colleges of the Technical College System of Georgia last year, and 99 percent of these graduates are presently either employed or continuing their education.
The Georgia-16 Industrial Park and Containerplex
The Georgia-16 Industrial Park and Containerplex is located 160 miles southeast of Atlanta and 90 miles west of the Port of Savannah just off Interstate 16. Ideal for manufacturing, warehousing and trucking operations, the site consists of 672.12 acres and will feature a 500,000 gallon water tower, a container yard and multiple storm water ponds, and there are plans for a full-service travel center on a corner of the site that can be scaled up to include hotels and restaurants.
The site has been cleared and is pad-ready for new construction, with finalization underway for water and sewer services. The property offers a 1,500 gallon per minute water supply, and there is a main natural gas line courtesy of Atlanta Gas Light on the edge of the site as well as a substation for electricity nearby to ensure a ready supply of power. Companies locating on the site will have a choice of electric service providers for loads over 900 KV. Telecom services in the form of high-speed fiber optics are currently being installed and service will be provided by Altahama Fiber.
A variety of square footage configurations are available from 100,000 square feet up to 1.5 million square feet, and buildings can be customized to suit: the county is willing and able to assist in the construction of any configuration necessary for tenant specifications.
Rail access through Genesee & Wyoming is adjacent to the site, and there is a CSX Intermodal Savannah facility 96 miles away. Atlanta's Hartsfield-Jackson International Airport is 153 miles away, Savannah Hilton Head International Airport is 90 miles away and the Middle Georgia Regional commercial airport is 74 miles away. Treutlen County also offers a local airport just over four miles from the I-16 Industrial Park.
The site is centrally located to be convenient for workers: over 250,000 people live within a 30-minute drive of the site, and more than half a million live within a 60-minute drive, which offers companies a compelling labor pool from which to hire.
Foreign Trade Zone (FTZ) Status
Treutlen County is within the Foreign Trade Zone 104 service area, which offers significant financial benefits to companies engaging in importing. World Trade Center Savannah, the grantee of  FTZ 104, supports the FTZ program for Georgia businesses in a multi-county region near the Port of Savannah.
The FTZ program expedites and encourages foreign commerce by lowering the costs of U.S.-based operations engaged in international trade, thus providing a secure, efficient and profitable way to compete effectively in domestic and global markets. FTZs provide a competitive advantage for U.S.-based manufacturing and distribution operations. As a result, jobs that otherwise might be located abroad are created and retained in the United States.
FTZs also eliminate duties on exported merchandise, allowing U.S.-based companies to remain competitive in export markets. These zones are also beneficial for multinational firms that wish to establish U.S. based operations, attracting foreign investment to U.S. soil and encouraging the use of American-made components, which in turn provides added stimulus to local and regional economies.
A Variety of Compelling Incentives
Companies locating at the I-16 Industrial Park will have access to the State of Georgia's full portfolio of incentives, including Georgia Quick Start, the state's job training program, Georgia Economic Development Job Tax Credits and possible tax deferrals. Georgia's Job Tax Credit provides companies locating in the state with a job tax credit ranging from $1,250 to $4,000 per year for five years for every new job created. In certain areas, the credit can also lower a company's payroll withholding obligations.
An Unmatched Quality of Life
In addition to a strong community feel, the region is highly affordable. Average home prices are under $100,000, significantly lower than the national or state average. The region offers proximity to state parks, golf courses, paddleboarding and kayaking on the Cypress River and space for hunting and fishing. Each November, the county hosts the Million Pines Arts and Crafts Festival, one of southeast Georgia's most popular cultural events.
Not only is Treutlen County a good place to live, but it's also a good place to work and a good place to raise a family. The region features a temperate climate with favorable weather conditions all year long and is far enough away from the coast to minimize hurricane risks.
Whatever your company size, experience the difference in Treutlen County. Contact the local leaders with the Treutlen County Development Authority to learn more about the advantages of doing business in Treutlen County. Contact Sean Register at sregister@registerintl.com or 912-663-3047.