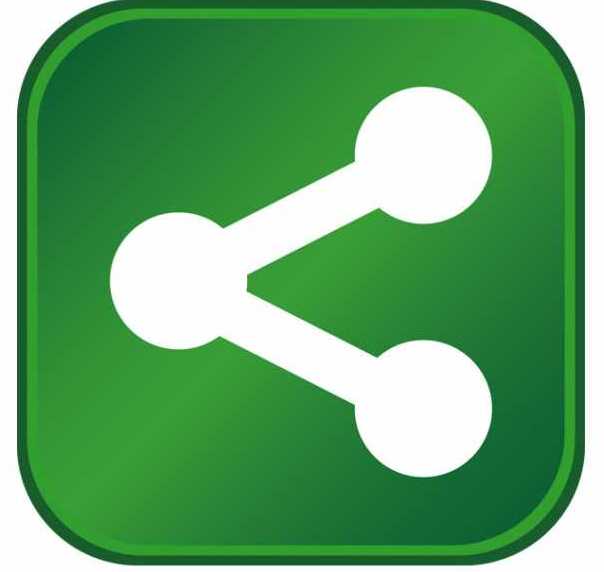 Commerce Crossroads leaders and the Utah Inland Port Authority shared details on Utah's first rural inland port and marked the official beginning of the area's development, poised to bring economic and growth opportunities to regional businesses.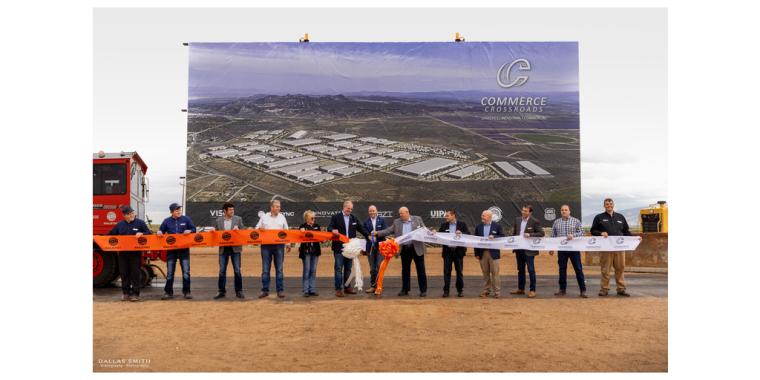 BZI® (www.bzi.com) and affiliate companies hosted a groundbreaking of the 820-acre sustainable industrial park, Commerce Crossroads™ (www.commercecrossroads.com), and the grand opening of its first tenant, RailSync™ (www.railsync.io) on August 22, 2023, in Cedar City, Utah. The event featured Utah Governor Spencer Cox, the Utah Inland Port Authority (UIPA) (inlandportauthority.utah.gov), and numerous government and business leaders from around the Southern Utah region. The group celebrated the positive impact these new developments and companies will have on the area's economic progress, regional businesses, and surrounding communities.
Governor Spencer Cox stressed that the August 22 event marks a significant milestone for the state, and illustrates progress toward efforts to support a cohesive OneUtah and the economic health of rural communities. "Utah businesses and communities bring differentiated contributions to the rest of our country and world. Commerce Crossroads, and its collaborative partnerships with our state's business, economic, and governmental leaders, will help raise global awareness about the premier offerings of Utah and attract new economic opportunities to our state and citizens," said Gov. Cox.
Commerce Crossroads and UIPA have partnered to establish the first rural inland port in the state of Utah. This hub will serve as an important component of the Iron Springs Project Area and will be the site of the new BZI headquarters, scheduled to break ground in 2024. Commerce Crossroads is one of BZI's affiliated companies, bringing high-value integrated offerings to U.S. and global customers.
The UIPA echoed the governor's comments and underscored that the groundbreaking of the industrial park is further evidence that the UIPA's vision for its Iron Springs Project Area is coming to fruition.
"Our partnership with Commerce Crossroads ensures that the vision of our Iron Springs Project Area is coming to life quickly," said Ben Hart, Executive Director of the Utah Inland Port Authority. "We are committed to facilitating a positive generational economic impact in Southern Utah. Today's groundbreaking signifies that many great opportunities and growth will be created for our state and region." Hart added, "We are excited to see RailSync begin a logistics paradigm shift in Southwestern Utah, and we look forward to continuing our efforts with Commerce Crossroads, as they play a key role in the development of this facility and associated businesses."
The Commerce Crossroads industrial park will initially include office buildings, on-site products, and services to construct tailored processing facilities for customers. The company anticipates technology, construction material manufacturing, data centers, e-commerce, and distribution, as well as office space and residential housing, to also be integrated.
"It is extremely rewarding to collaborate with fellow business leaders and organizations who are contributing to the future of vibrant and sustainable growth in the Southern Utah region," said Ryan Obray, COO of Commerce Crossroads.
According to the company, the exclusive and sustainable offerings available at Commerce Crossroads will improve the transportation of raw materials and allow for more effective and efficient processing of goods and products for global companies.
"Additionally, companies in the region will now experience improved access to a worldwide shipping network. We anticipate additional jobs and new dynamic commerce opportunities will also be generated in the area," said Obray.
The first tenant of Commerce Crossroads, a new transloading service, RailSync, will provide integrated short-line rail service to individual businesses and eventually to future Commerce Crossroads tenant facilities.
"We are excited to highlight that RailSync is operating and open for business," said Guy Nielsen, COO of RailSync. "We began delivering product on July 5th and are already hearing from customers that they are thrilled to have a more accessible, sustainable, and streamlined delivery option for raw materials."
Commerce Crossroads will be the developer of the park. VISCO (www.buildvisco.com), an affiliated general contractor, will be available for build-to-suit contracting services, among others. Commerce Crossroads is located in the Northwest corner of Iron County. This area is often referred to as "The Crossroads of the West," due to its central location, which is only a day's drive from population centers like LA, Denver, Phoenix, and Salt Lake City, allowing access to a potential market of 48+ million people.