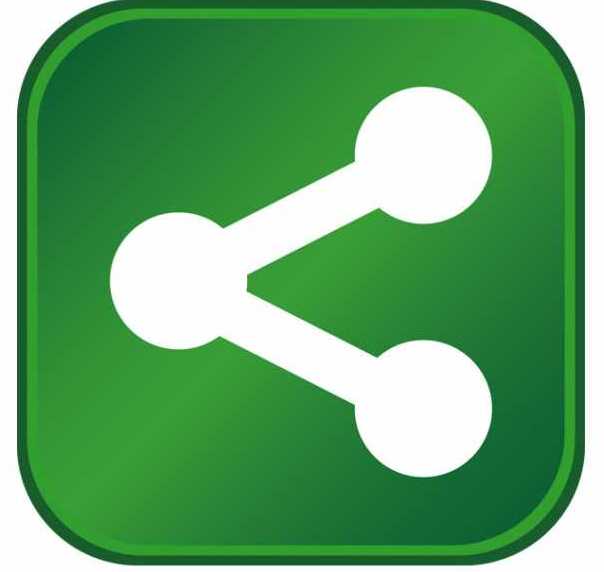 Expansion of Goldfish crackers line will require $45 million in capital investments
Image via Wikipedia
The Governor's Office of Economic Development (GOED) announced today that Pepperidge Farm, a part of Campbell Soup Company, plans to create 54 new jobs at its existing facility in Richmond, Utah. "This expansion represents a major vote of confidence in Utah by one of the world's largest food products manufacturers, the Campbell Soup Company," said Governor Gary R. Herbert. "Utah's business-friendly environment and highly productive workers continue to attract investment and new jobs. This is a major win for Richmond, Cache County, and our entire state."
Thanks to increasing demand for its Goldfish crackers product line, Pepperidge Farm has chosen to expand its operations in Richmond to accommodate current and future growth. The company had considered expanding production at its three other Goldfish-producing facilities — in Pennsylvania, Florida and Ohio — as well as a Tennessee location for a new-from-the-ground-up "greenfield" build. But in the end, the existing Utah facility won the business thanks to its competitive location, highly skilled workforce and operational excellence.
"Our popular Goldfish products enjoy one of the strongest growth rates in our company, and we expect that success to continue," said Pepperidge Farm President Pat Callaghan. "And after almost 40 years of productive operation at our Richmond Plant, we are very pleased to continue and expand this outstanding partnership with Cache County."
"We are excited for this opportunity and the new jobs created as a result of it," said Cache County Executive Lynn Lemon. "We look forward to working with Pepperidge Farm in bringing this expansion to Cache County and are grateful for their confidence in our workforce and the community."
The existing Richmond facility has been in continuous production since 1974. Expansion of the facility will commence in 2012, with production scheduled to begin in 2014. The company expects to invest up to $45 million in capital improvements over the course of the project.
"The impact of a jobs expansion in a rural area like Cache County cannot be overstated," said Spencer Eccles, executive director of GOED. "The effects of the jobs created at Pepperidge Farm's Richmond facility will be felt immediately and will live on well past the project's 10-year duration. I expect that the economy of the entire region will see a significant bump in the coming years in particular."
"It is good to see the collaborative economic development work in our state continue to create an environment where existing companies can thrive and expand," said Jeff Edwards, president and CEO of Economic Development Corporation of Utah (EDCUtah) who partnered with GOED to bring the project to fruition. "Campbell Soup is a world-class company and their commitment to Cache County is a great win for Utah."
The GOED Board of Directors authorized a 10-year, post-performance, single-payer refundable tax credit of $475,032 over the life of the project. Over those 10 years, Campbell Soup Company will generate nearly $2.8 million in new state revenue. The 54 jobs created will pay at least 100% of the county average wage (as required to be considered for an incentive in a rural community), and will pay new state wages in excess of $18.9 million.
About the Utah Governor's Office of Economic Development (GOED)
The Governor's Office of Economic Development (GOED) charter is based on Governor Gary Herbert's commitment to economic development statewide. Utah's economic development vision is that Utah will lead the nation as the best performing economy and be recognized as a premier global business destination. The mandate for this office is to provide rich business resources for the creation, growth and recruitment of companies to Utah and to increase tourism and film production in the state. GOED accomplishes this mission through the administration of programs that are based around targeted industries or "economic clusters" that demonstrate the best potential for development. GOED utilizes state resources and private sector contracts to fulfill its mission. For more information please visit www.business.utah.gov.
About Pepperidge Farm
Pepperidge Farm, Incorporated, based in Norwalk, Connecticut, is a leading provider of premium quality fresh bakery products, cookies, crackers, and frozen foods. The company has been named one of the Best Places to Work in Connecticut. Among Pepperidge Farm's most popular products are Milano® and Chocolate Chunk cookies, Goldfish® crackers, and more than 50 varieties of fresh baked breads including Swirl, Pepperidge Farm Farmhouse and Whole Grain. The company also produces artisan breads and rolls under both the Pepperidge Farm and Ecce Panis brands. www.pepperidgefarm,com

Pepperidge Farm was founded in Connecticut in 1937 by Margaret Rudkin, an entrepreneurial homemaker who began baking fresh, all-natural bread for her allergic son. The company is now a nationwide business with nine manufacturing facilities, almost 5,000 employees, and over $1.3 billion in sales. Pepperidge Farm has been part of the Campbell Soup Company since 1961.
About Campbell Soup Company
Campbell Soup Company is a global manufacturer and marketer of high-quality foods and simple meals, including soup and sauces, baked snacks and healthy beverages. Founded in 1869, the company has a portfolio of market-leading brands, including "Campbell's," "Pepperidge Farm," "Arnott's" and "V8." Through its corporate social responsibility program, the company strives to make a positive impact in the workplace, in the marketplace and in the communities in which it operates. Campbell is a member of the Standard & Poor's 500 and the Dow Jones Sustainability Indexes. For more information, visit http://www.campbellsoup.com.