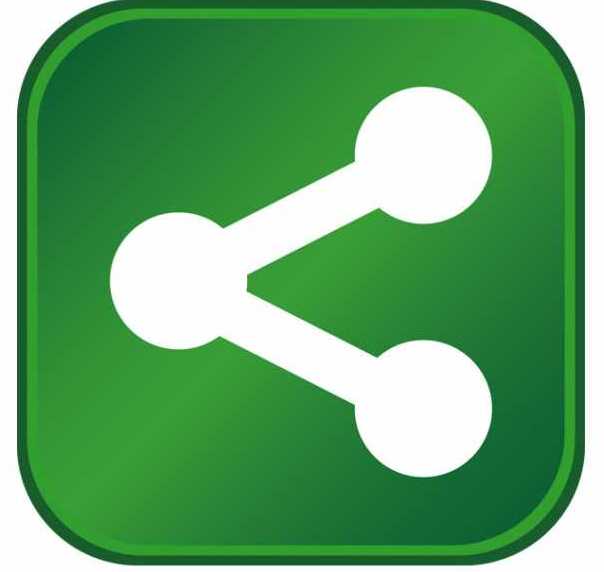 As gateway to the West, Tooele County might be about to give St. Louis a run for its money. It started with the pioneers: Tooele County was a major wagon train route back when America was still stretching out across the continent. Later, Tooele found itself at the epicenter of several major rail lines. And today, the county is still acting as a hub for east-west connections, as Interstate 80 runs through Tooele on its way from New York to L.A.
Even with a long, distinguished heritage as a communications and transportation hub, Tooele County didn't grow up to be a sprawling metropolis like its neighbor, Salt Lake City. And they like it that way.
"Ask anyone who's lived or operated a business here, Tooele County is just about perfect," says Nicole Cline, Tooele County Economic Development director. "You can get to everything you need in about a half hour or less – two airports, trains, highways, and an enormous, qualified employment pool, not to mention just about every recreation activity you can imagine."
Becoming a Job Importer
For decades, Tooele enjoyed its status as a bedroom community to Salt Lake City. Residents and business owners alike felt like they had discovered their own best-kept secret. But a few years ago, Tooele decided they could do their county one better, and they could do it without losing the small-town qualities they love.
Utah already boasts a number of attractive business development policies, so after significant planning and research, Tooele County officials developed a series of incentives that would complement state-wide policies to make Tooele more business-friendly.
Businesses that make the decision to put down roots in Tooele County can expect to benefit from a number of these policies, for example:
Enterprise Zone Tax Credits, providing companies located within designated enterprise zones tax credits for up to three years

The Industrial Assistance Fund (IAF), a job-creation incentive available to companies seeking relocation and expansion of operations to Utah

The Utah Aerospace and Aviation Tax Increment Finance (AATIF), created by the State of Utah Legislature in 2003 to encourage the development of the Aerospace Ecosystem

Industrial revenue bonds, issued through local government subject to$10 million cap per issue and a $150 million total annual state allocation cap

Research tax credits for companies doing qualified research in Utah

Tax exemptions allowing manufacturers to omit sales tax on the purchase of new equipment for Utah plant start-up and replacement manufacturing equipment purchases.
Tooele County has more than just good policies. They also have a wealth of land. For example, the Utah Industrial Depot offers 2.5 million square feet of warehouse, manufacturing, office and distribution space, as well as 850 acres of vacant land still available to be developed. Currently, about 40firms occupy the site, including Conestoga Wood Specialties Corp, Carlisle SynTec Incorporated, Vehicare, Detroit Diesel Company, Gossamer Steel Fabrication and EG&G Defense Materials.
Building on Success
One thing is clear, Tooele's secret is out. In the last few years, a number of national and international companies have made the decision to cash in on the benefits of doing business in Tooele County.
Green energy is getting a foothold in Tooele with a new Edison Mission Energy project. Edison International's independent power-producing company has a permit to build up to 180 wind turbines in Tooele County, with construction schedules to begin this spring.
Tooele is also racing to the forefront of the automobile industry, and in a way that you might not expect. Automotive industry leaders and enthusiasts are flocking to Tooele from all over the world to visit Miller Motorsports Park, which opened in 2006.
"It has been an absolute pleasure to work with Tooele County Economic Development," says John Gardner, Miller Motorsports Park's media manager. "They have been incredibly supportive of our efforts to bring world class motorsports to Utah and specifically to Tooele. We look forward to a long and mutually beneficially relationship as we both move forward with our plans for growth and expansion."
Miller Motorsports Park gained preeminence in the automotive and racing community right away, attracting a number of notable racing events, such as the American Le Mans series, the Grand-Am Rolex Sports Car Series, the NASCAR Camping World Series, and the Hannspree FIM Superbike World Championship, which is returning to the United States for the first time in four years.
Miller Motorsports Park also features exceptional corporate facilities, including one unique feature, particularly for automotive developers and manufacturers: corporate access to the racetrack.
"The potential on this is so great that we created a technology-based industry zone," says Cline. "That means if your company is into R&D, technology development, or new automotive technology, it's a regulatory shoe-in. There's virtually nothing you have to do to get in, get set up and start operations, and in some locations, you can even negotiate a path directly to the racetrack for testing."
This is the Life
Incentives are all fine and good, but what's it like to live in Tooele County? Stop pretty much any one of Tooele's 56,000 residents, and they'll tell you it's the best of all worlds.
Many of the people who move to Tooele and end up staying, do so for two main reasons: low cost of living and ample affordable housing. Even better, thanks to Tooele's affordable living, residents are free to enjoy all the rest that Tooele has to offer.
Tooele is 7,000 square miles of county with just about any kind of environment and activity you'd desire, including snow-topped mountain vistas, wilderness, desert flatlands, cross-country skiing, and, according to Nicole Cline, "horses like you can't believe." In fact, Tooele is not just business-friendly. It's horse friendly, too.
"If you own a horse and you live in one of our communities, we want you to be able to saddle up your horse and take off into the countryside. You don't have to put your horse in a truck or a trailer in Tooele," says Cline. "We're trying to make policies that encourage that active quality of life that people in Tooele enjoy."
Outdoor recreation isn't the only way to spend time in Tooele. In less than 30 minutes, residents can be enjoying the opera, symphony, one of several fine arts museums, and the Utah Jazz. And when they're finished with all that culture, they can leave the traffic and noise behind and go home to the quiet, safe community that feels like home.
Tooele's growing population is a testament to the county's appeal. Also, the population of Tooele County has, since the beginning of its rapid growth phase in the '90s, been significantly younger than statewide and national averages.
Tooele's young population is also taking ever-increasing advantage of its many educational opportunities. High school students in Tooele County School District can earn an associate's degree concurrent with their high school diploma, making for a seamless transition to college and a four-year degree. Utah State University' satellite campus in Tooele has the fastest growing enrollment in its system.
"Our goal is to be sure Tooele's a place where citizens and employers can get everything they need," says Cline. "You can hire someone in Tooele who can start in shipping and receiving, and without them having to leave, they can get a degree in engineering or IT and move up within your company."
Tooele officials know that education is key to helping Tooele fulfill its dream of being the community, not just where people grow up, but also where people want to stay for their entire lives. To people in Tooele, it's not just about business or money. It's about being the little town that could be the best town in Utah. And they're well on their way.
About the Author