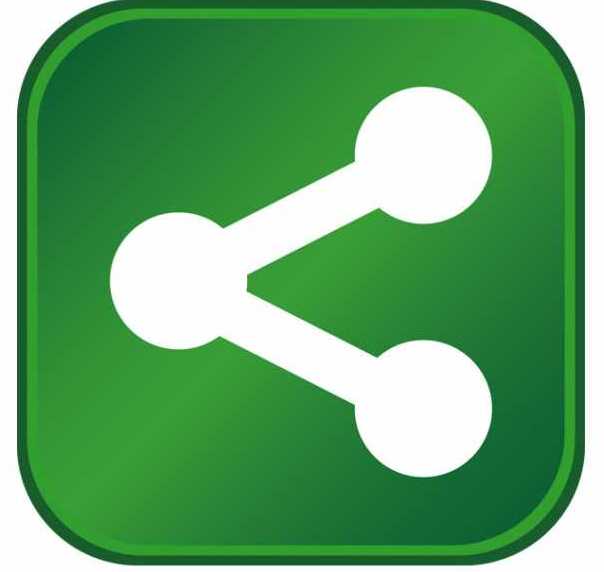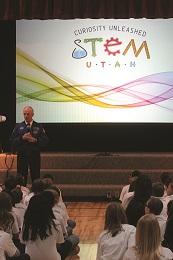 Utah products are proliferating:
The bow Katniss shoots in the Hunger Games movies - a Utah product

The skis that David Wise wore when winning gold at the Sochi Olympic games - a Utah product

The tail and elevators on the Boeing 787 you're flying in - Utah products

The software you are using to survey your clients - a Utah product

Hopefully the heart valve you

aren't wearing - a Utah product. 
One of the surprising facts about this landlocked desert state is that it has the fourth most diverse economy in the U.S., according to a recent University of Utah "Hachman Index."  Utah's varied industries are viable and expanding in markets across the globe.
Utah is celebrated as one of the top states for business in the country thanks in part to its cluster initiative, qualified workforce and international focus. Creating and maintaining a bustling economy would not be possible without a state full of dedicated, well-educated workers doing their part to make companies more successful in an environment of collaboration and innovation.
Access to the outdoors has been an effective recruiting tool for many Utah companies in attracting some of the best talent in the nation. Many international firms are finding that Utah is a highly requested location for transfers. Procter & Gamble, IM Flash Technologies, Goldman Sachs and many other firms have found that recruiting top talent is easy once recruits visit Utah.
Combine a top-notch quality of life with low taxes and reasonable business regulations and you have a pitch that sounds almost too good to be true. Yet it is a reality.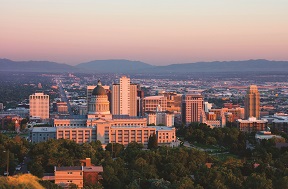 Strategizing and Diversifying
Five years ago, Governor Gary R. Herbert established the vision for Utah to lead the nation as the best performing economy and be recognized as a premier global business destination.  
His plan was to diversify and grow the economy by focusing on six key economic clusters: aerospace and defense, energy and natural resources, financial services, life sciences, outdoor products and software development/information technology. Utah is now regularly recognized by third-party entities like Pollina Corporate and Forbes as one of the best states in the nation for business. In just a few years, Utah has put itself on the map as a state with good corporate governance and one that other states look to for advice and guidance. 
Utah's cluster strategy is used to help industries establish priorities and determine what resources are needed to be effective. The successful recruitment of advanced composites leader Janicki came directly from input that other Utah-based companies gave the state in order to fill out the aerospace and composites supply chain.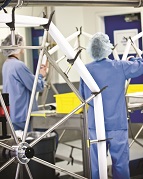 Economic clusters can compound their impact through strategic synergy. Utah has a burgeoning advanced composite industry that provides material to the outdoor recreation sector. The clusters working together produce things like carbon fiber bicycle wheels, world-renowned bows and arrows and cutting-edge aircraft. Collaboration enhances Utah's reputation worldwide and supports its burgeoning export growth, which has doubled twice in the last two years.
Venture capital firms have taken notice of the competitive advantages Utah offers. CB Insights' analysis of 2013 venture capital activity shows Utah as No. 11 in the country, garnering more than $400 million in deals. Bloomberg recently reported on major venture capital deals that have closed across the nation since the beginning of 2014. Approximately $300 million has gone to Utah companies in just the first half of the year. AtTask received $60 million, DOMO received $125 million, InsideSales received $100 million in funding and dozens of smaller VC deals have closed in this highly innovative state. 
Maintaining a Qualified Workforce
While Utah's workforce is teeming with valuable skills and a drive to succeed, the state realizes it cannot rest on its laurels. To this end, the Governor set the goal for 66 percent of Utahns to hold a postsecondary certificate or degree by 2020. This will be accomplished in part by strengthening higher education, supporting families and supporting K-12 students.
The Governor also challenged the Utah business community to accelerate the creation of 100,000 jobs in 1,000 days. Utah beat the job challenge and has built more than 103,000 jobs in less than three years. Now the focus is on preparing the workforce to meet the needs of tomorrow.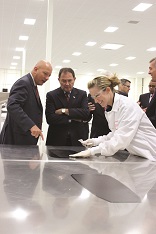 Governor Herbert and the Utah Legislature created the STEM Action Center (science, technology, engineering and math) in 2013 with a mission to collaborate with community partners, such as the Utah State Office of Education and the Utah Department of Workforce Services, to increase STEM rigor and relevance to the Utah job market. Prioritized initiatives increase the number and quality of STEM educators and drive research, implementation of best practices and workforce development.
The state has allotted $30 million to the STEM Action Center to create a hub of collaboration and to improve the effectiveness of all the STEM center partners. The private sector recently put forward more than $2 million to fund a media campaign to increase interest in STEM education. This combined effort of the public and private sector ensures that students in Utah have access to exciting career opportunities and Utah companies will grow and succeed with ample talent.
One skill that is particularly unique to Utah is the ability of a large percentage of residents to speak a second language. More than 130 languages are spoken daily in commerce in the state. Consequently, diverse populations of foreign language speakers have moved to the state because they can find a common community in their native language, further enriching the diversity of experience and knowledge the state offers companies.
Goldman Sachs is a company that has invested in Utah and reaped the rewards. Over 50 percent of employees in the firm's Salt Lake City office speak a second language with more than 70 languages spoken. As a company that does business around the world, Goldman Sachs has said it is important for the firm to hire people with those language skills.
Utah is the Full Package
Industrious, diverse, unique and growing are all words that can be used to describe Utah. Fundamentals lead decisions, but innovation is encouraged and embraced. This is reflected in Utah having the most top 10 and top 25 rankings in this year's Enterprising States report published by the U.S. Chamber of Commerce recognizing Utah as a leading state for business.
About the Author