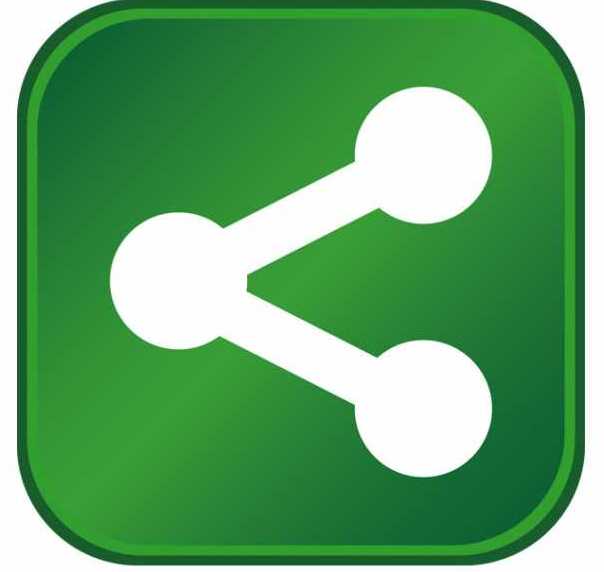 In Utah, economic development starts at the top. Jon Huntsman, Jr., Utah's Governor, believes in the primacy of economic development for the state's future. His gubernatorial campaign platform was based on economic revitalization. "The governor needs to be the economic czar," Huntsman explains. Using his years of experience in the private sector and in government service, the Governor has made economic development a central theme of his administration. "We need to make it abundantly clear that we are serious about economic development. In the end, this will be what pays the bills for our present and future and provides the greatest opportunities for our people and our Utah companies."

Huntsman acknowledges, "Every state and region has its time to be hot. This is Utah's time to be hot," but there is more to business and life than just being hot. "It's all about quality of life" he continues.

Education can improve quality of life and has always been a high priority in Utah. According to the U.S. Census, 89 percent of Utah residents over 25 years of age are high school graduates, and 28 percent have a bachelor's degree or higher. Utah educators continue to implement Science, Technology, Engineering and Math (STEM) programs to prepare students in high school for future work in high-technology industries; the high school programs engage with higher education for degreed programs related to "cluster" or "targeted industries." The Utah College of Applied Technology (UCAT), with eight campuses across Utah, trains approximately 60,000 students each year in high-demand, high-wage technical skill programs that include nursing and health occupations, automotive and diesel mechanics, CAD design, high-tech carbon fiber production and lean manufacturing techniques. Additional, workforce development efforts are coordinated with the Utah Department of Workforce Services. Programs include incumbent worker training, and recruiting employees, such as engineers, into Utah companies.

Education is not the only priority, for the third consecutive year, the State outperformed the nation, in job growth at 4.9 percent for all of 2006 with 54,000 jobs created, compared to 1.9 percent for the nation. In 2007 job growth is up to 5.4 percent.

The Utah Governor's Office of Economic Development (GOED) operates with an integrated economic development strategy comprising: university and industry based research; technology commercialization; access to capital; a government supported infrastructure including such things as talent recruitment; and development, corporate incentives etc. GOED has programs established for business promotion, growth, creation and recruitment. GOED also contracts with the private sector in order to expand its effectiveness and reach with business support programs.

Bringing it all together, State leaders established the Economic Clusters Initiative as a catalyst to focus people, ideas and resources on our greatest opportunities for success. "The initiatives allow us to align industry, research universities, capital, talent, technology and government around emerging or mature industry sectors that possess the greatest sustainable competitive advantage," says Jason Perry, executive director of GOED. "The net effect is that these factors combine to create higher paying jobs, strengthen education and maintain a highly trained and efficient workforce which has raised the overall standard of living in Utah," Perry continued.

GOED has many partners like the Economic Development Corporation of Utah (EDC Utah) a private sector partner contracted to assist in recruiting out-of-state companies who meet industry sector needs. The Utah Fund of Funds provides venture capital firms supportive services when investing in Utah companies. The SBA Small Business Development Centers (SBDC) trains businesses and their employees in a wide array of management tools. The Utah Manufacturing Extension Partnership (MEP), who was a national leader in manufacturer training, reported Utah business clients increased output by some $400 million. "While many states are finding it difficult to compete in the world market, Utah's manufacturing industry increased last year by several hundred companies, many of which relocated to the productive Utah economy," states David Sorensen, director of MEP Utah.

Basic and high-tech manufacturing can be found across the State. CO Builders produces steel structures in Ephraim, Utah and in the southern Utah town of Hurricane; S&S Steel fabricates structures for big-city projects. Their skilled workforce has produced steel structures for the Hollywood Bowl, a large NASA satellite, and replacement sections for the Bay Bridge in northern California. The central Utah towns of Fayette and Gunnison and Manti produce composite gun barrels, orthopedics and architectural products. Composite sports equipment is produced by Goode Ski Technologies in the northern city of Ogden and Hexcel Corporation produces carbon fiber and reinforcement materials in Salt Lake City.

Identifying a manufacturing facility location is tricky. Companies have to find that "sweet spot," where a multitude of factors - from transportation and proximity to key customers to cost efficiencies and the promise of a growing workforce - come together to provide a competitive advantage both now and in the future. Increasingly, companies are locating manufacturing facilities in Utah. Some recent "wins" for the State include: Kraft Maid, Viracon, Allegheny Technologies, Cephalon and several outdoor products companies including Salomon, Rossignol, Scott, Smith and Goode.

Today, the manufacturing industry comprises 10.2 percent of Utah's employment. This industry sector has experienced an increase in job growth every quarter since 2004. The manufacturing industry added over 5,000 jobs from 2005 to 2006, a 4.7 percent industry employment increase. "Utah manufacturing employs around 125,000 workers and creates an additional 300,000 related jobs in the state," says Tom Bingham, president of the Utah Manufacturers Association. "Utah's manufacturing industry comprises the largest payroll in the state," continued Bingham.

Significant expansions, relocations and real estate investments are influenced by proximity and desirability. IM Flash Technologies, a partnership between Intel and Micron, is in the midst of a $3-5billon dollar investment in a new flash memory manufacturing plant in Lehi. The plant is located in the core of Utah's population center, surrounded by four major universities, adjacent to quality housing and just off of I-15. Many other high-wage and high-technology companies maintain manufacturing and research facilities along the I-15 corridor.

Because Utah is the "crossroads of the west," it has also become a central location for transportation and distribution of all kinds. It has become a primary distribution hub to the western states. Salt Lake City is the meeting point of the three major rail lines leaving Seattle, San Francisco and Los Angeles ports. The confluence of two east/west interstates, I-70 and I-80, with the north/south I-15 interstate in Utah, has become a central point of distribution for the Canada/Mexico trade corridor.

Forbes Magazine's ranking of Utah as the second best place in the nation to do business underscores Utah as one of the hottest business markets in the nation. Many other organizations have recently recognized Utah as a "Top Place for Business," such as CNBC, and the Kaufmann Foundation. Both electricity and natural gas costs in Utah are among the top five lowest across the nation. With a hot economy, the labor pool is tight, but Utah continues to provide a pipeline of qualified employees via its high rate of natural growth of well educated youth and positive immigration numbers; Utah ranked 6th in the nation for its population growth rate of 2.4 percent.
Over the decades Utah manufacturing has become very diverse, ranging from medical, micro chip, aerospace and food to basic metal and high-tech composite manufacturing. It is Utah's diverse base in manufacturing that has allowed it to continue as the backbone of the economy since the early days of statehood. Utah manufacturers have built plants and infrastructure that weather economic downturns and hire a variety of employees, from highly educated and skilled, to basic workers who develop valuable future skills. Utah can count on its business community and workforce to continue to provide the highest standard of living and quality of life anywhere in the world.
 
About the Author