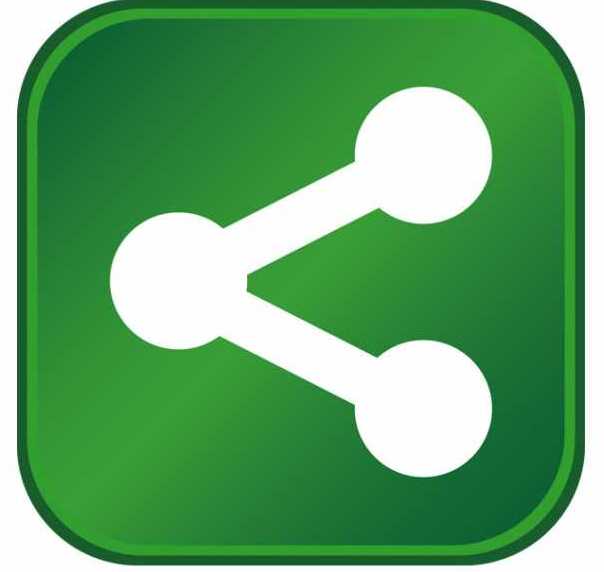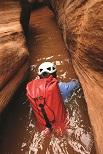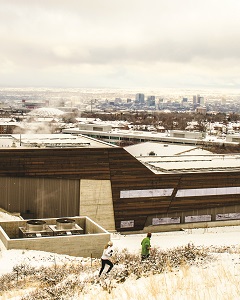 Utah is an economic leader due to the collaboration between the public and private sectors that are working to realize Governor Gary R. Herbert's goal for the state to lead the nation with the best-performing economy and to be globally recognized as the premier place to do business.
Utah strategically approaches this goal by targeting the state's strongest clusters and aligning industry, talent, government, universities, capital and technology.
The six main operational clusters are Aerospace and Defense, Life Sciences, Energy and Natural Resources, Financial Services, Information Technology and Software Development, and Outdoor Products and Recreation.
Even a brief scan of activity in the clusters reveals the depth and breadth of innovation and opportunity. Utah's aerospace cluster enables the growth of highly innovative companies that, for example, developed the world's fastest and longest-range business jet. By 2014, the nation's first outdoor products cluster will evolve into the full, stand-alone Outdoor Recreation Office. Continued prioritization of STEM (Science, Technology, Engineering and Mathematics) education, thanks to investment by the state Legislature, will result in Utah's STEM Action Center.
Utah industries executing on Governor Herbert's vision have enabled the state to significantly lower its unemployment rate, from 5.8 percent last year to 4.6 percent. The Governor's bold challenge to the private sector in November 2011 was to create 100,000 jobs in 1,000 days. At the halfway point, which the state has just observed, nearly 64,000 new jobs have been created.
While the governor cannot claim to create jobs, his efforts to provide stability, sensible regulation and a business-friendly environment foster a successful brand of collaboration between industry and the Utah Governor's Office of Economic Development (GOED) that nurtures noticeable growth. Industry clusters comprised 14 percent of Utah's employment in 2011 and 16 percent in 2012 – consistent growth that is higher than the state's overall growth and much higher than the national rate.
Each cluster continues to see growth this year. In fact, among all occupational sectors, the only one in Utah that is down is government. According to the Office of Management and Budget, Utah has about the same number of state employees as in 2000, and has added 650,000 private-sector jobs.
In short, a focus on its fundamentals allowed Utah to emerge out of recession as a leader in job creation and business performance.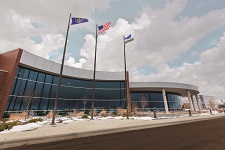 Aerospace and Defense  —  Building Higher to Fly Better
As a targeted cluster, Utah's aerospace industry is growing thanks to support for innovation and deep collaboration.
Earlier this year, Boeing announced a major 875,000 square-foot expansion of its operations in Utah. GOED has supported the expansion with a post-performance economic development tax increment financing (EDTIF) credit that Boeing can earn as it generates new wages and pays state taxes.
Meanwhile, in southern Utah, MSC/SyberJet Aircraft is producing the world's fastest and longest-range light business jet by leveraging the skillset of MSC's Metalcraft Technologies division in Cedar City. The company recently expanded its production efforts through a collaboration that brought together the local community, GOED and the private-sector economic development partner, Economic Development Corporation of Utah (EDCUtah). The new plant will amount to over $400 million of capital investment and add up to 1,200 new incentivized jobs.
As with Utah's potential to support unmanned aircraft systems (UAS), Governor Herbert has pointed to Utah's physical space, technology, growing support network and the workforce needed for aerospace companies to successfully grow their operations in Utah.
MSC/SyberJet's expansion comes only four months after GAF opened a major roofing material manufacturing plant in Cedar City, in surging Iron County, at the gateway of the Dixie National Forest and Utah's five national parks. Thanks to daily Delta Connection flights to Cedar City, its business assets and world-renowned Utah Shakespeare Festival are within close reach of Salt Lake International Airport.
Outdoor Products and Recreation — Natural and Manufactured Fun
Even though Utah is regularly recognized as a "Best State for Business," the state's landscapes, five national parks and the "Greatest Snow on Earth" are foremost in the minds of people who think of Utah. Utahns understand that quality of life is fundamental to success in business. Utah is family friendly, adventurous and diverse, which is why so many visit, do business and end up staying.
A great deal of business is drawn to Utah's four-season outdoor recreation opportunities. Utah's 14 ski venues contributed over $1 billion to Utah's economy last year and the same mountains play host to infinite summer hiking, climbing and mountain biking action. Moab is Utah's most popular destination for the bicycle enthusiast who wants to ride Arches National Park and on the world-famous slickrock trails, while the backpack extraordinaire can hit undeveloped backcountry in Canyonlands or the famous Narrows at Zion National Park.
Utah's outdoor products and recreation cluster also creates opportunities for equipment manufacturing companies that design and develop skis, snowboards, climbing equipment and record-holding composite bicycle rims. Popular outdoor product manufacturers in Utah include Amer Sports' Salomon and Atomic Ski brands, Rossignol, Petzl, Quality Bicycle Parts, ENVE and many more.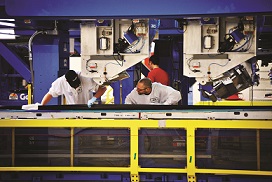 Financial Services — Investing in Utah
For business to work, you need capital. The cluster underpinning Utah's five other clusters is Financial Services.  
Utah's national and chartered banks are adept at working with Utah businesses to meet their financial needs, and all weathered the recent recession. Utah is the nation's leading location for Industrial Loan Corporation banks (ILC) such as Target, Blue Cross and Medallion bank, that, interestingly enough, funds most of the taxi medallions in New York City.
Utah houses 28 Utah state-chartered, FDIC- insured commercial banks, with 89 branches and over $7 billion in assets as of 2008. There are five nationally chartered, FDIC-insured banks with headquarters in Utah, with over 200 branches and $35 billion in assets.
Support Growth in Other Clusters
Manufacturing, especially high-technology manufacturing, underscores all of Utah's clusters.  As a result, companies like Procter & Gamble and Pepperidge Farm, find Utah a great place to expand.
The software development and IT cluster experienced catalyzing growth with the opening of the Adobe Software building in Lehi this past December. The online auction house, eBay, also opened a new 40-acre transit-oriented campus in Draper, just south of Salt Lake City, in May.
Utah's life science clusters industries employed over 25,000 Utahns last year, and continue to grow. The energy and natural resources cluster emphasizes an "all-of-the-above" approach to responsible energy development to take advantage of Utah's wide-ranging energy potential and keep business costs low in the long term.
Businesses relocate and expand to Utah for a lot of reasons. Where operational fundamentals and quality of life meet, business thrives. That place is Utah.
About the Author