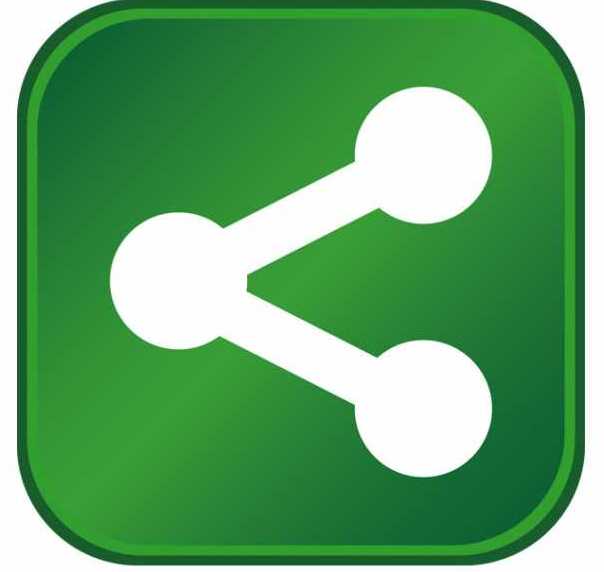 Image via Wikipedia
Northern Power Systems Inc., a manufacturer of wind turbines based in Barre, Vt., is using Renewable Express financing from the Export-Import Bank of the United States (Ex-Im Bank) to export 55 100-kilowatt (kWh) wind turbines for community wind projects in Italy.
Ex-Im Bank is providing $22.2 million in loan guarantees to support the export of 55 100-kWh wind turbines by Northern Power Systems in Barre, Vt., to PurEnergy, a wind-energy developer based in Bisaccia, Italy. The wind turbines will be used for community wind-energy projects in southern Italy.
These exports, known as distributed wind turbines, will be installed in independent wind towers that will generate power for local commercial use and supply to the power grid. The sale is the largest U.S. export of these kinds of wind turbines to any country.
In three separate authorizations, Ex-Im Bank is guaranteeing a total of $22.2 million in euro-denominated loans from RB International (USA) LLC of New York to facilitate the purchase of 55 Northern Power™ 100-kWh permanent-magnet direct-drive wind turbines by PurEnergy, a wind-energy developer based in Bisaccia, Italy.
"Supporting exports of U.S.-produced goods and services in the renewable-energy sector is a major commitment of Ex-Im Bank. In fiscal year 2010 we more than tripled our financing for renewable-energy exports, and that trend is continuing this year," said Ex-Im Bank Chairman and President Fred P. Hochberg. "This sale by Northern Power Systems is exactly the kind of export that Ex-Im Bank has made a priority in order to maintain and create clean-energy technology jobs in America."
"The combination of Northern Power's world-class turbine performance with Ex-Im Bank-backed financing offers international customers the potential for very attractive project returns," noted Northern Power Systems CEO John P. Danner. "We look forward to continuing our partnership with Ex-Im Bank to grow our business and expand green jobs at our company and throughout our supply chain."
The 55 wind towers using the wind turbines from Northern Power Systems are being constructed at different sites in the Avellino and Benevento provinces in southern Italy that are known for their favorable wind conditions. Each wind tower is an independent structure with its own site and connection to the national power grid.
The wind towers will be owned by the borrowers - ARG Energie S.R.L., Eoland S.R.L. and PurEnergy Land S.R.L. - special-purpose corporations that will sell all of the electricity produced to Gestore dei Servizi Electtrici S.p.A. (GSE). GSE is a public company wholly owned by the Ministry of Finance and Economy that administers Italy's renewable-energy programs.
The Italian government has an incentive program to promote grid-connected small wind-power projects under 200 kilowatts. The energy produced by these wind towers is eligible for an attractive feed-in-tariff that is fixed for 15 years.
Ex-Im's guarantee is supporting the 15-year repayment terms necessary for the individual wind towers each to be eligible for the feed-in tariff. It also enabled Northern Power Systems to compete successfully against European and Asian suppliers backed by financing from their governments' export-credit agencies.
The transactions were processed under Ex-Im Bank's Renewable Express, which provides streamlined limited-recourse project financing to small renewable-power producers that meet the Bank's credit standards. This is the first time that Ex-Im Bank has assisted in financing a community wind-power project on a project-finance basis.
More than 15 jobs are being directly supported by these transactions at the Barre production facility of Northern Power Systems. The company anticipates that the sale will also generate 30 to 45 additional jobs in its supply chain.
Northern Power Systems designs, manufactures and sells wind turbines to the global marketplace from its headquarters in Vermont, with additional U.S. offices in Massachusetts and Michigan, and an office in Zurich, Switzerland. This small business has a U.S. workforce of approximately 140 employees.
About Ex-Im Bank:
Ex-Im Bank is an independent federal agency that helps create and maintain U.S. jobs by filling gaps in private export financing at no cost to American taxpayers. The Bank provides a variety of financing mechanisms, including working capital guarantees, export-credit insurance and financing to help foreign buyers purchase U.S. goods and services.
In the first half of fiscal year 2011, Ex-Im Bank approved $13.4 billion in total financing authorizations, supporting nearly $15.9 billion in U.S. export sales. These sales will support more than 115,000 American jobs in communities across the country. This six-month authorization figure is the highest in the Bank's history.
For more information, visit Ex-Im Bank's Web site at www.exim.gov.