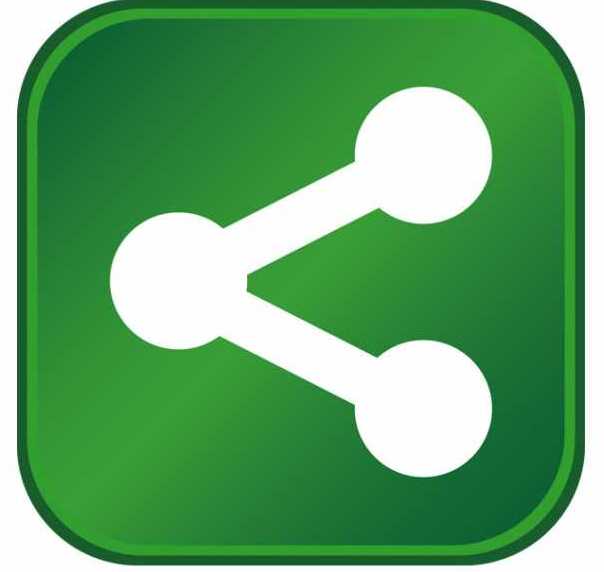 Washington state is uniquely positioned for sustained growth in today's tough economic climate. While working to generate jobs and revenue to survive the short-term recession, the state is also harnessing its strengths to focus on long-term growth. With a strong dedication to innovation and industry development, and a history of success, Washington is prepared to lead the new economy.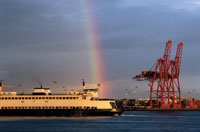 Governor Chris Gregoire has demonstrated a commitment to growing jobs and income now and in the future. As the state's primary economic development agency, the Department of Community, Trade and Economic Development (CTED) is leading a refined and focused effort to grow the state's economy and compete globally. CTED and its partners, Team Washington, are helping the state through these difficult economic times not just by conserving funds and aligning resources, but also by encouraging growth, investing in innovation and building partnerships.
"Having a statewide economic development system that is aligned and coordinated is more important now than ever before," said CTED Interim Director Larry Williams. "Team Washington is committed to partnering with businesses to support and grow our industries and economy. By fostering these partnerships, we can build a healthy and prosperous future for communities, businesses and individuals."
Investing in Innovation
Washington's assets — its anchor companies, skilled workforce, innovative start-ups and strong industry clusters — create a business environment unlike any other. Generations of innovation have been born in
Washington
and the state's innovations in software, aerospace and global health continue to change the world. Programs like the Life Sciences Discovery Fund, the
Washington
Technology
Center
, industry-based Centers of Excellence at colleges, and Innovation Partnership Zones, give
Washington
companies the support needed to compete in today's global marketplace.
In 2007, the state created Innovation Partnership Zones (IPZs) to bring together research, workforce training and globally competitive companies in close geographic proximity. This program creates a cooperative, research-based effort that leads to new commercially viable products and jobs. By encouraging development of industry clusters, IPZs allow companies to take advantage of an established, skilled workforce and research resources that would be otherwise unavailable. There are 11 IPZs around the state.
"The IPZ program, in effect for nearly two years now, was designed to foster innovation and create entrepreneurial opportunities," said Julie Anderson, a senior policy advisor with CTED. "The program has been another step in preparing the state to compete in the knowledge-based economy and it also creates an attractive target for foreign direct investment."
Innovation Partnership Zones in Action
One of the designated IPZs, the Aerospace Convergence Zone in
Snohomish
County
, focuses on aircraft production and aero-tourism as well as research in new materials and processes for aircraft production. This IPZ, and
Washington
's aerospace industry as a whole, is supported by the highest concentration of aerospace engineers in the
U.S.
With more than 10,000 aerospace engineers,
Washington
has more than five and a half times the national average. More than one-sixth of all
U.S.
aerospace workers are employed in
Washington
.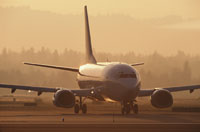 Home to Boeing Commercial Airplanes, Washington's aerospace industry has been thriving for nearly 100 years, and the state continues to be the global leader. Currently in production at Boeing's Everett, Wash. facility, the 787 Dreamliner is the latest in a line of state-of-the-art airplanes to be built in the state. The first aircraft of its kind to utilize composite materials, construction of the 787 is supported by dozens of suppliers in Washington and around the globe.
The Aerospace Convergence Zone's goals include implementing a coordinated strategy for attracting, retaining and expanding aerospace businesses, and increasing the number of students in aerospace-related training programs. Additionally, an IPZ designation enables a zone to apply for state funds that otherwise might not be accessible.
Infrastructure Drives Development
Companies looking to relocate to
Washington
are also drawn to the global opportunities presented by the state's location. Equidistant from Asia and Europe,
Washington
's trade infrastructure opens the door to global markets. Led by aerospace, the state is the fourth largest exporter in the
U.S.
, with exports totaling more than $66.8 billion in 2008.
Washington's infrastructure — including 75 public ports, 139 regional airports, 7,044 miles of highways and 3,666 miles of railways — allows companies to easily export and import cargo to and from all over the world. Washington has the world's largest locally controlled port system, and it handles 8 percent of the country's exports and 6 percent of imports. The ports bring significant economic development to their regions:
The Port of Everett was responsible for $17 billion in total trade in 2008 and creates 2,642 jobs for the community.

The Port of Seattle was responsible for $40.5 billion in total trade in 2008 and creates more than 190,000 direct and indirect jobs.

The Port of Tacoma was responsible for $35.4 billion in total trade in 2008 and creates more than 113,000 jobs across the state.
Several grant and loan programs administered by the state support additional infrastructure improvements. For example, when limited availability of reliable power in rural northeast Washington hampered the expansion plans of Columbia River Carbonates — a supplier of high-grade, ultra-fine ground calcium carbonate products — the state's Community Economic Revitalization Board (CERB) helped. In partnership with CTED, Public Utility District #1 of Ferry County, located in Republic, Wash., applied for and received a CERB loan to provide year-round electrical power to the quarry. The investment enabled the company to remain in operation, expand the quarry and increase profits.
Established Economic Development Network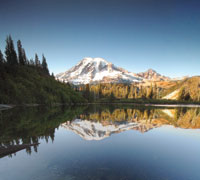 Team
Washington
, which includes partners in local communities around the state, actively works with business leaders across the country and across the world to strengthen
Washington
's economy. Through recruitment missions, training and retention activities, Team
Washington
provides businesses with the tools they need to succeed. Their success is evident, together reporting the recruitment, retention or expansion of 326 companies with 8,435 jobs, and generating more than $700 million in private investment in fiscal year 2008.
An integral part of Team Washington, CTED's international trade staff helps companies export products and services to expand market share abroad. Seattle-based staff members are assigned to seven key industries and provide counseling and technical assistance to companies statewide. A network of foreign representatives delivers coverage in nearly 30 key markets worldwide and assists companies by:
Connecting with overseas buyers, agents, distributors and joint venture partners;

Identifying appropriate resources to help deal with legal, logistical or financial issues;

Navigating the process of selling overseas, mitigating transaction risks and structuring payment terms; and

Researching international markets to identify the most appropriate destinations for companies and their products.
Aligned for Growth
With a long history of innovation and business success,
Washington
state offers a unique position that allows local companies to compete globally. From the established trade infrastructure and aerospace, biotech and global health business clusters to the definitively northwest culture,
Washington
state offers a business climate like no other.
About the Author