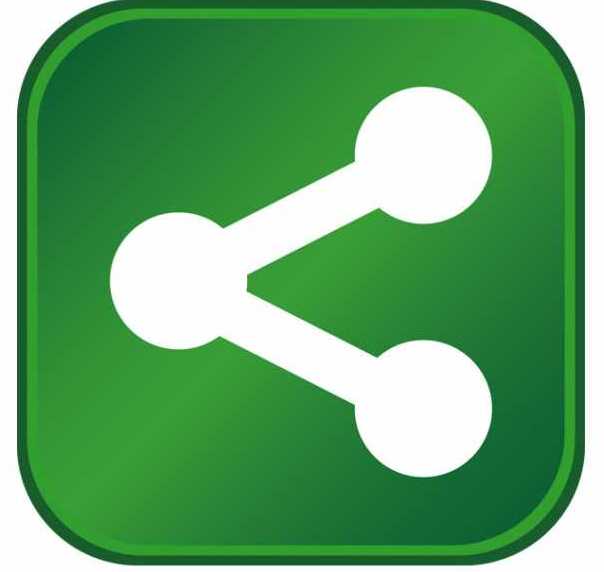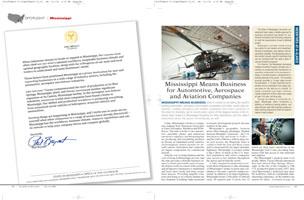 The history of the aerospace industry in Washington State is nearly as long as the history of the airplane. In 1916, just 13 years after the Wright brothers took their first heavier-than-air flight at Kitty Hawk, William Boeing founded the Pacific Aero Products Company, later renamed Boeing Airplane Company. That was the beginning of Washington's rise to become one of the dominant regions in the world for commercial and defense aerospace manufacturing.
Washington is the global center for aerospace innovation and commercial airframe production. With 89,000 skilled aerospace workers and more than 650 companies supplying every major aircraft manufacturer, Washington has one of the most robust and dynamic clusters in the world. Home to cutting-edge aerospace research in composites, avionics, and alternative fuels, the state maintains a key position at the forefront of the aerospace industry.
 
Established Trade Networks and Global Connections
Washington's infrastructure and established trade networks make it a prime gateway to global markets and provide aerospace companies with valuable business expansion opportunities. 
 
• Washington is the largest U.S. exporter of aerospace products, accounting for nearly 30 percent of the nation's total.
• Aerospace exports were valued at $27 billion in 2011.
• Washington offers rapid access to the Asian and European customers and suppliers through seven deep draft ports, extensive highway infrastructure and 13 commercial airports.
• Washington is the largest U. S. exporter on a per capita basis with over 8,000 companies currently exporting.
Leadership
The state's highly skilled workforce and aerospace companies are delivering about 500 commercial airliners a year, 700 Unmanned Aerial Vehicles (UAVs) annually, soon the P-8A Poseidon sub-hunter, Boeing MAX, and in 2015 the new air force KC-46A tanker. Washington's leadership extends throughout a robust aerospace cluster and is bolstered by:

• Washington Aerospace Partnership, which is focused on higher education opportunities, strengthening manufacturing workforce, expanding aerospace research and cultivating a healthy business climate.
• Air Washington, a consortium of 14 community and technical colleges that develop career pathways through a recently announced $20 million U.S. Department of Labor grant.
 • Washington Aerospace Training and Research Center, which is near Boeing's Everett production and provides aerospace workforce training.
Training
Washington offers a broad range of aerospace training opportunities at locations throughout the state.
 
Thirty-four colleges, with geographic distribution throughout Washington, provide critical workforce training in aerospace-related fields.
 
Since 2004, Washington's community and technical colleges have enrolled 13,000 full-time equivalent students and invested more than $22 million in programs directly supporting aerospace manufacturing alone. Examples include:

• Advanced composites manufacturing
• Robotics
• Precision machining
• Nanotechnology
• Computer integrated manufacturing
• Electrical design
• Electromechanical technology
• Engineering
• Computer-aided drafting and design
• Aerospace composite maintenance programs
 
Aerospace and Advanced Materials Manufacturing Center of Excellence
Washington has created an Aerospace and Advanced Materials Manufacturing Center of Excellence to serve as a liaison between the aerospace industry and the state's educational system. The CoE for Aerospace and Advanced Materials Manufacturing is committed to working with industry leaders to develop customized programs critical to Washington industries that need just-in-time training for current and future workers.
 
Examples of Washington's training network include:
• Edmonds Community College, which developed a partnership with Dassault Systemes to deliver Computer-Aided Three-dimensional Interactive Application (CATIA) software training to primarily Boeing employees.
• Everett Community College, which developed an airframe apprenticeship program and a machinist apprenticeship program in partnership with the Aerospace Joint Apprenticeship Committee (AJAC).
• Clover Park Technical College, in partnership with Boeing, launched an aerospace composite program. The college has also developed a state-of-the-art training facility located at Thun Field.
• South Seattle Community College, which developed four aerospace apprenticeship programs in partnership with the Aerospace Joint Apprenticeship Committee, Boeing and the International Association of Machinists.
• Spokane Community College, which developed strategic partnerships resulting in the relocation of its aviation mechanics program to Geiger Field.
• A new partnership has formed between the aerospace industry and Edmonds Community College to provide industrywide training opportunities at Everett's Paine Field, just south of Boeing's production facility.
 
Aerospace Apprenticeships
The State Board for Community and Technical Colleges (SBCTC) provided $3 million to support apprenticeships in the aerospace sector. Of the $3 million, $2.15 million is to support program development, curriculum development, equipment purchases, training and related expenses of the apprenticeship program. The remaining $85,000 is to support 130 enrollment slots at no more than three community and technical colleges, with at least one college being located east of the Cascade Mountains.
Composites
Washington manufacturers are major players in the construction and use of parts, components and finished products using advanced composites, as well as tools to fabricate composite material. There are more than 40 composite companies in Washington; this list includes major companies, such as Hexcel, Composite Solutions, Toray, Triumph and Janicki Industries. In recent years the sector has grown in tandem with the development and final assembly of the Boeing 787 in Everett, Washington. Aside from the 787 program, Washington State firms are engaged in a wide range of OEM programs.
The latest addition to the state's composite cluster comes from the auto industry. In April and sub-contracting manufacturing and design., 2010 SGL and BMW officially announced a joint venture composite manufacturing in Moses Lake, Washington. The $100 million plant will manufacture carbon fiber paneling for BMW's new electric car. Italian car maker Lamborghini also has a presence in Washington with its composite material research laboratory. The laboratory is a collaboration between the University of Washington and the carmaker.
Washington's education and training sector has been proactive in designing new curriculum and programs to meet the growing need for composites and advanced materials-specific skill sets and research. Edmonds Community College and Everett Community College have partnered with the University of Washington to develop programs for certificates and associate degrees in Material Science Technology and Aerospace Manufacturing to maintain and further improve the local workforce. The programs have been recognized and awarded grants by the National Science Foundation.
Quality of Life
The State of Washington realizes that companies look not only at what a location means to the bottom line today, but also how a location contributes to future growth. This growth depends on attracting an educated workforce. That means being located where employees want to live, work and build a family. Washington has been recognized for its desirable quality of life—from its parks, its schools, neighborhoods, clean air, urban life and scenic mountains, to its music and culture—that attracts new residents and helps the state maintain a creative, talented and skilled workforce.
Washington State research and development resources:
• Center of Excellence for Aerospace and Advance Materials
• FAA Center of Excellence for Advanced Materials in Transportation Aircraft Structures
• Washington State University Institute for Shock Physics
• University of Washington Lamborghini Advanced Composite Structures Lab
• Pacific Northwest National Labs.
 
About the Author