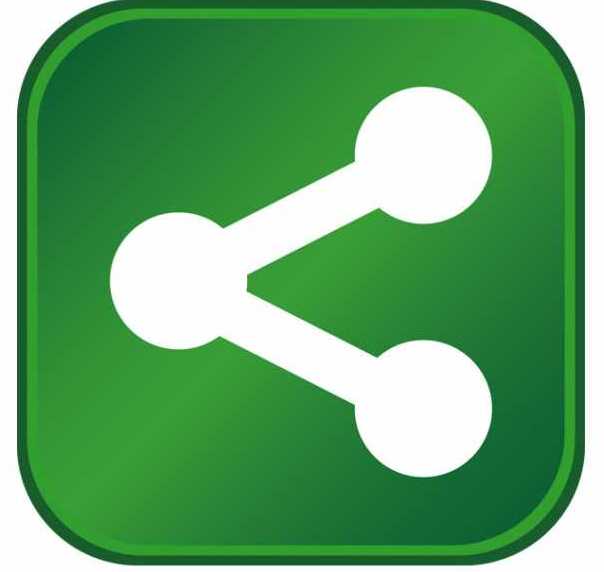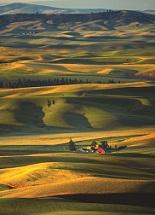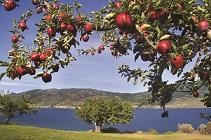 If you were to believe all the stories about Washington State, you'd think that it rains all the time, everyone dresses like lumberjacks and coffee is the drink of choice morning, noon and night.
The truth is, Washington is the epicenter of innovation, economic vitality and growth, and some of the biggest names in business got their start there. You may already know some of these business legends – Amazon, Boeing, Costco, Microsoft, Nordstrom and Starbucks – but tens of thousands of other businesses call Washington home, from ambitious start-ups to century-old companies that are local institutions.
One of the reasons for Washington's success is its pioneer spirit, combined with a can-do attitude and a collaborative ecosystem where new ideas are readily shared, even across industries, yielding revolutionary new products and services. Washington's entrepreneurs are famous for taking bold risks, choosing the road less traveled and continually challenging the status quo.

Entrepreneurs like Bill Gates and Paul Allen, two college-aged kids who revolutionized the computer industry by opening a few Windows. Bill Boeing, who created an aerospace giant that bears his name, all because he couldn't get the parts he needed for his seaplane. Or Jeff Bezos, who wanted to build a better online bookstore and ended up creating a retailing juggernaut known as Amazon.
Washington is famous for its cherries, apples, airplanes, wine and timber, but it also boasts more than 267,000 information and communication technology workers and 3,000 software companies. Washington is consistently ranked No. 1 in software publishing, renewable energy and best places to live, yet it is relatively unknown to site selectors and investors who don't realize Washington's economy is booming.
In fact, Seattle was just ranked the fastest-growing major metropolitan area in the United States and the state was ranked No. 4 as the best place in the world to start a business by Startup Genome. Washington was also named the Most Innovative State in the U.S. by Bloomberg.
Small wonder.
Washington offers businesses and investors an array of competitive advantages that provide the critical edge in the marketplace companies are looking for. The state is equidistant between Asia and Europe, serving as an important international trade hub, has an entrepreneurial culture of innovation and offers an outstanding quality of life that draws the best talent from throughout the world.
Culture of Innovation
Ideas are a dime a dozen. But taking one from the drawing board to market takes a specialized skillset. Washington companies have a long history of thinking out of the box, turning ideas into amazing products and services that not only sell, but often go on to become cultural icons. From the bass guitar and jumbo jet to Pictionary and Cinnabons, Washington companies and entrepreneurs have had the inspiration, vision and wherewithal – often against impossible odds – to come up with something refreshingly new and highly successful.
Highly Skilled Workforce
Lifelong learning is the norm in Washington State. Innovative public-private partnerships are creating the workforce of tomorrow while expanding the skills of workers today. The state's two major public universities – the University of Washington and Washington State University – are world leaders in the areas of education and research. Sixty-three other public and private higher education institutions as well as workforce training programs statewide ensure a steady stream of highly educated and skilled workers who can step right into key roles in aerospace, advanced manufacturing, clean tech, information and communication technology, life sciences/global health, maritime and other key sectors.
Global Export Hub
Washington State continues to set records in exporting. In 2013, the state exported $81.9 billion in goods, making it the fourth-largest exporter in the United States. Major exports include transportation equipment, agricultural products (300 different crops are grown in Washington), petroleum products and computer and electronic products. Washington has 75 ports, including the third-largest container shipping center in North America. International trade accounts for a third of the state's economic growth and an estimated one in three jobs is tied directly to importing and exporting products and services.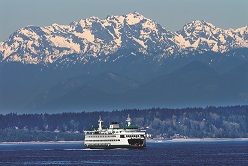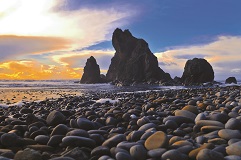 Low Cost, Renewable Energy
Nearly 75 percent of Washington's energy production comes from the state's 50,000 miles of rivers and streams. Its coordinated hydroelectric system is supplemented by growing emphasis on wind, solar, tidal and other clean energy sources, allowing Washington to offer businesses power rates as low as 4.25¢ per kilowatt hour (kWh), the lowest rate in the nation. This makes Washington State a desirable location for data centers, cloud computing facilities, advanced materials manufacturing and other business models that require substantial amounts of affordable, clean energy. The state's low-cost energy is the main reason SGL/BMW located its carbon fiber facility in Eastern Washington, producing a fifth of world demand for composites.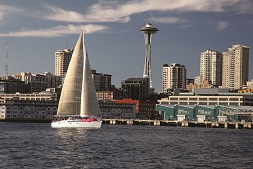 A Great Place to Raise a Family
It doesn't rain all the time in Washington State. In fact, parts of the state get more sun and less rain than Florida. Washington really offers something for everyone, from breathtaking scenery at every turn to endless recreational pursuits, including the ability to ski, hike and sail, all in the same day. The landscape is dotted with eclectic communities that are ideal for a weekend escape, world-class eateries, galleries, museums, music, dance and theater and quirky festivals that are uniquely Washington, from the Fremont Solstice Parade to the National Lentil Festival.
Opportunities to Become a Business Legend
Washington State has a rich tradition of creating, nurturing and building some of the most well-known companies and highly respected brands in the world.  Its business legends have ushered in the age of jet and space travel, spawned an international coffee culture with a language all its own, built digital empires out of slivers of silicon and strings of binary code, and in the process, fundamentally changed the way we think, shop, travel, dress, eat and entertain ourselves.
Companies that want to access a critical mass of top-notch business partners, benefit from the lowest energy costs in the nation, engage a world-class workforce and enjoy an unparalleled quality of life, will find Washington State welcomes them with open arms.
About the Author