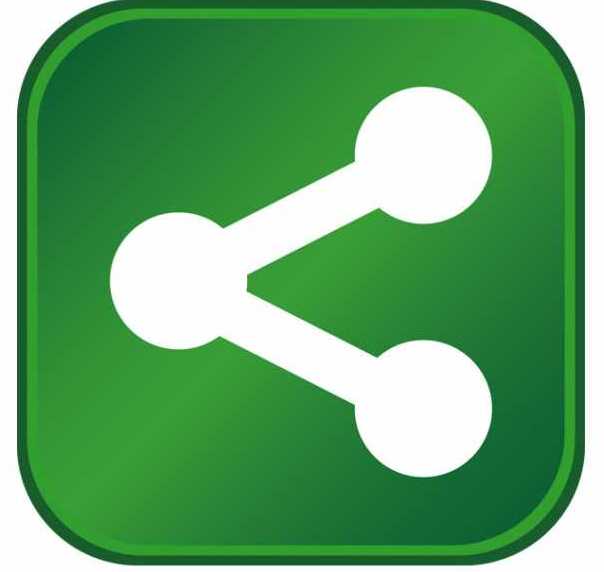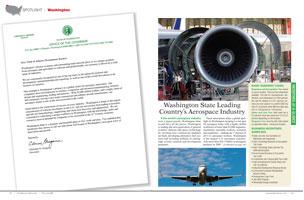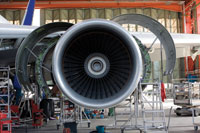 If the world's aerospace industry were a jigsaw puzzle, Washington State would have all the pieces. Washington is leading the next-generation of general aviation, defense and space technology by rewriting how commercial airplanes are built, developing alternative fuel systems and investing millions in cutting-edge avionic research and development programs.
These innovations shine a global spotlight on Washington, keeping it a hot spot for aerospace today with a highly skilled workforce of more than 82,000 engineers, machinists, assembly workers, scientists and academics - making up 17 percent of all U.S. aerospace workers. Washington is the largest U.S. aerospace exporter, with more than $26.3 billion in aerospace products in 2009 -- a third of all U.S. aerospace exports. The state also imported $3.5 billion in aerospace parts in 2009, more than any other U.S. state.
The state's seasoned workforce and aerospace companies are delivering about 500 commercial jets a year, hundreds of Unmanned Aerial Vehicles and beginning in 2015, the new Air Force aerial refueling tankers, a Boeing program worth $30 billion.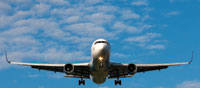 Washington's talent pool, its geographic location and its proximity to a large customer base positions the state for growth. A recent IBM study ranked Seattle No. 1 in North America in overall quality of operating environment for aerospace companies based on industry presence, market opportunity, business environment and R&D availability.
For nearly a century, the patriarch of aerospace in Washington has been and remains The Boeing Co., the world's largest aerospace company and leading manufacturer of commercial jetliners, defense, space and security systems, accounting for $22.4 billion in exports -- half of the state's total exports. Its commercial aircraft division, headquartered in Renton, Wash., designs and manufactures five families of commercial jets and military derivatives in Everett and Renton, each pushing the envelope of technology.
Diverse Family of Suppliers
But Washington also is home to a diverse and innovative "extended family" of 650 aviation companies that have developed across the state over the past 90 years, producing everything from air-framing to engineering and research, composites, aircraft interiors, avionics and tooling. Those companies generate about $36 billion in business each year. "The depth of Washington's supply chain is probably unmatched by any other geographic area in the country," says aviation analyst Scott Hamilton.
In fact, every time a Boeing 777 lands anywhere in the world, it lands with about four million parts reflecting the workmanship of many of those Washington-based companies. "Washington suppliers are active in every major aircraft program around the world," says Rogers Weed, director of Washington State Department of Commerce.
The state's largest aerospace supplier is Bellevue-based Esterline Technologies Corp., followed by Primus International Corp., which this year added 500 workers to its new facilities in Woodinville, Auburn and Bothell. Bellingham-based Heath Tecna, a supplier of interior products for passenger aircraft recently hired 300 new workers through the Governor's Workforce Investment Act and retrained others through state assistance programs.
Room to Grow
As the industry becomes more global, Washington's role in aerospace is growing - expanding its commercial footprint and producing more defense and space products. The state, for example, already is increasing its expertise in composites and is focusing on defense sector opportunities, such as cybersecurity and Unmanned Aerial Systems.
Washington also is making its mark in biofuels. Washington Commissioner of Public Lands Peter Goldmark is promoting a pilot project to make jet fuel out of wood waste as part of the Department of Natural Resources' forest biomass program. That initiative is studying manufacturing methods, markets and supply sources to convert forest wood waste to energy sources. And Boeing and Seattle-based Alaska Airlines are among the private sector partners spearheading the world's leading effort to bring fuels derived from clean, renewable biological sources to commercial and military jets.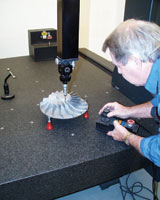 As Boeing, Airbus and other manufacturers increase production of commercial airplanes, opportunities for Washington's supplier base will grow. One potential source of new business could come if Boeing moves forward with a concept of a high-volume aircraft production "supersite," where supplier fabrication plants making airplane sections would cluster near a Boeing final-assembly facility. Boeing has not yet decided where, or even if, it will build such a site but low cost, clean energy areas in eastern Washington, such as Spokane and Moses Lake, would be strong candidates.
Boeing's commercial jet production historically has boosted the state's supplier work load, but over the years, those companies have branched out to supply aircraft parts, interiors and other products to just about every airplane manufacturer, including Boeing's European competitor Airbus, along with Bombardier and Embraer as well as other companies in China, Japan and Russia. European Aerospace companies also have a significant presence in Washington State, including SAFRAN Group, Dassault Systems, BAE Systems and Bucher Aerospace.
Composites
Washington's composites sector emerged in the 1960s when Heath Tecna began filling orders for the defense industry. The state now houses 40 companies producing composite products for commercial and military aerospace programs. Janicki Industries recently developed carbon fiber tooling for a NASA future space capsule and Bombardier awarded Electroimpact of Everett, Wash., a contract to develop jigs and equipment for production of advanced composite wings for their new C-Series commercial aircraft.
Much of the growth in recent years has come from Boeing and Airbus' increased use of composites on their new airplanes. Boeing's new 787 jetliner, for example, is the world's first commercial jet made primarily of composites.
The state's footprint in composites extends beyond aerospace to automotive, marine and clean technology sectors. The University of Washington and Washington State University both host sophisticated research labs for commercial and military Unmanned Aerial Vehicles applications, including the Institute for Shock Physics and the Composite Materials & Engineering Center, the Lamborghini Advanced Composite Structures Lab and the first Federal Aviation Administration (FAA) Center of Excellence. "This strength is attracting attention worldwide," Commerce Director Weed says. For example, auto maker BMW chose Moses Lake, mainly because of low-cost, clean hydro energy and the state's expertise in carbon composites.
Leader in R&D and Aerospace Training
For years, Washington has promoted and invested in opportunities for small businesses and been on the cutting-edge of aerospace research and development. In fact, R&D is the state's strongest job growth sector. Naverus in Kent, Wash., grew from the ideas of two Alaska Airlines pilots to become a global leader in performance based navigation solutions.
The University of Washington has been the leading public university recipient of federal research dollars for several years running, and Washington is ranked No. 1 for growth in patents. The University of Washington has spent $125 million on aerospace-related research since 2006, focusing on unmanned vehicles, advanced materials and cybersecurity. And since 2004, Washington's community and technical colleges have invested more than $22 million in workforce development programs directly supporting aerospace manufacturing.
Many colleges and universities throughout Washington offer specialized programs in aerospace and on-the-job training through apprenticeship programs. The Aerospace Joint Apprenticeship Committee, for example, is a statewide, non-profit organization that develops training programs for aerospace and advanced manufacturing occupations. "Investing in education and workforce training is a top priority to extend the powerful advantage we have today,"' Weed says.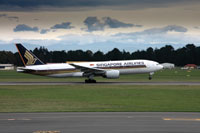 He predicts aerospace will continue to be a driving force in Washington State and the world economy - by 2030, the commercial side of the world market alone will total $3.6 trillion. "Even through the recent global recession, aerospace and information technology - another sector very closely entwined with the future of aerospace - were bright spots for research, innovation and jobs in Washington."
He warns, however, that strengthening Washington's competitive position means "we must be vigilant. We have to work continuously to improve our offerings for a global marketplace that is rapidly evolving and welcoming new entrants including China, Brazil and other nations."
Washington's Roots in Aerospace
The state's legacy of aerospace excellence began taking shape as early as 1903, the same year the Wright Brothers made aviation history at Kitty Hawk, North Carolina. It was the year William Edward Boeing, then a 22-year-old former Yale engineering student, settled in Hoquiam, Wash., beckoned by the Pacific Northwest's natural beauty. Boeing started building seaplanes in 1916 and his company later put Seattle on the global aviation map.
His enterprising spirit set the tone for aerospace in Washington and fuels the company's - and the entire industry's - passion for innovation and achievement today. Bill Boeing's outlook on the industry nearly 100 years ago reflects Washington State's current approach to growing its aerospace industry. He once said: "We are embarked as pioneers upon a new science and industry in which our problems are so new and unusual that it behooves no one to dismiss any novel idea with the statement that 'It can't be done!'"
About the Author