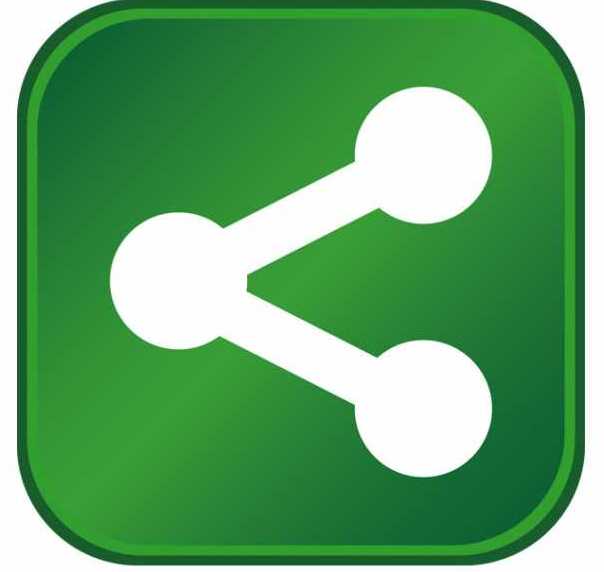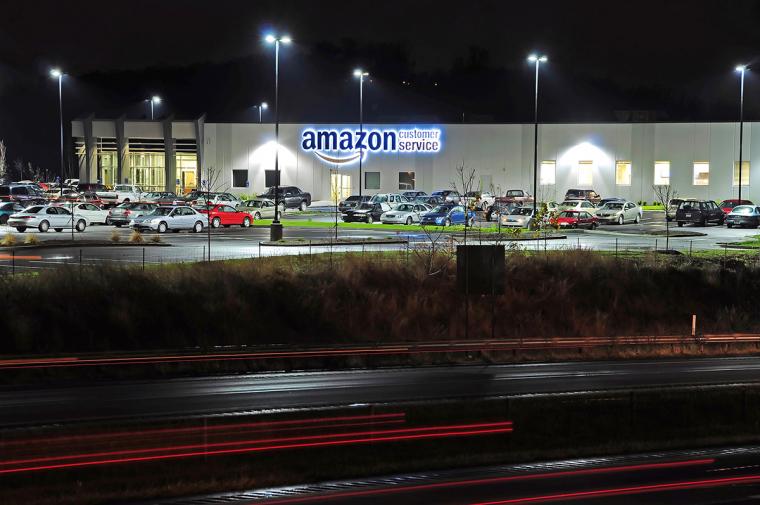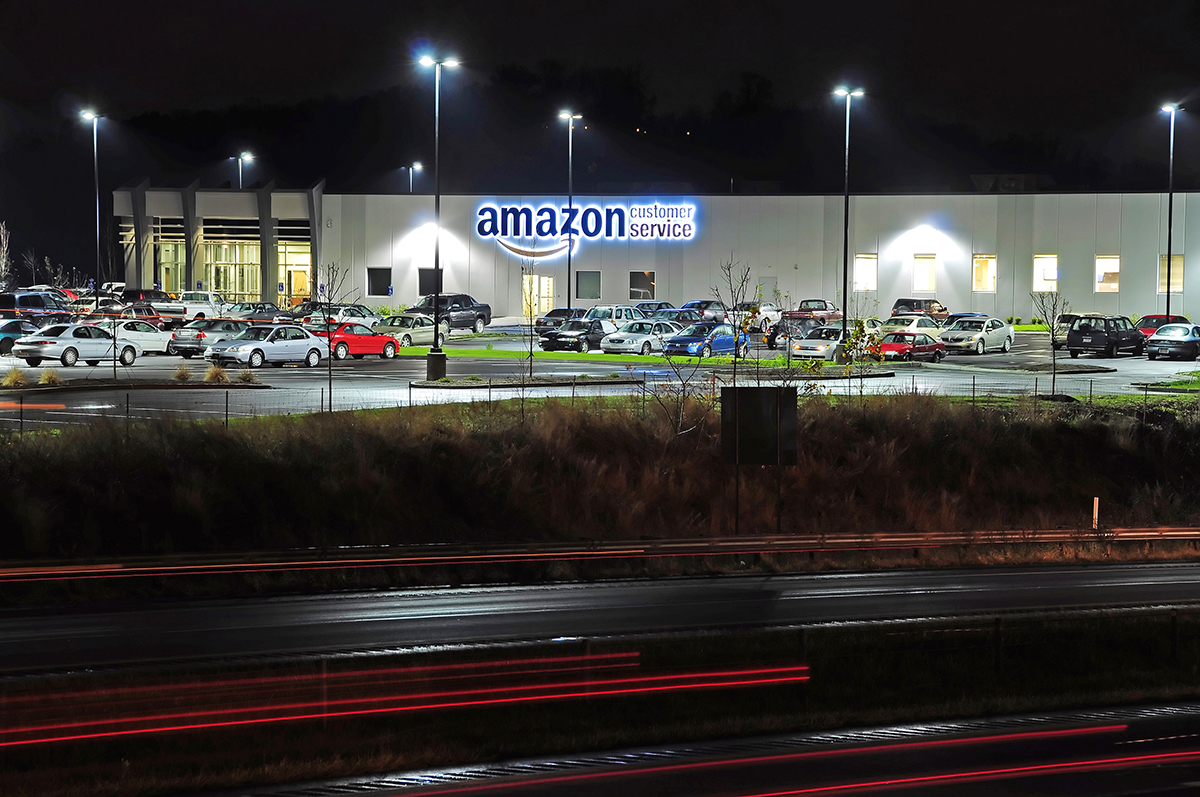 From the first stone tool to the latest iPhone, technological advancements throughout history have driven the world economy to exciting new places. In an effort to stay ahead of the cutting edge, West Virginia's Development Office is working with some of the most influential information and technology businesses to create a culture of innovation and develop a tech talent pipeline that might just produce the world's next big breakthrough.
What makes West Virginia so special? Just ask Intuit, Infor, Leidos, IBM, The Marsh Bellofram Group of Companies, Northrop Grumann, Ntiva and Amazon.
The state's growing success can be attributed in part to a conscious intent to identify what knowledge and technology companies want.
Getting Inside the Industry
The West Virginia Development Office (WVDO) recruited Jeff Vandall, an executive who had more than a decade of experience with IBM. Now the senior manager for the WVDO Business and Industrial Development, Vandall spearheads the state's tech sector efforts.
Vandall spent 29 years with IBM, starting as sales representative and advancing to North American Business Unit executive. He led technical, hardware, software and financing teams and worked with select congressional members.
Among the factors that attract tech companies, said Vandall, are talent, pipelines to more talent, a pool of related support businesses and an affordable place to do business.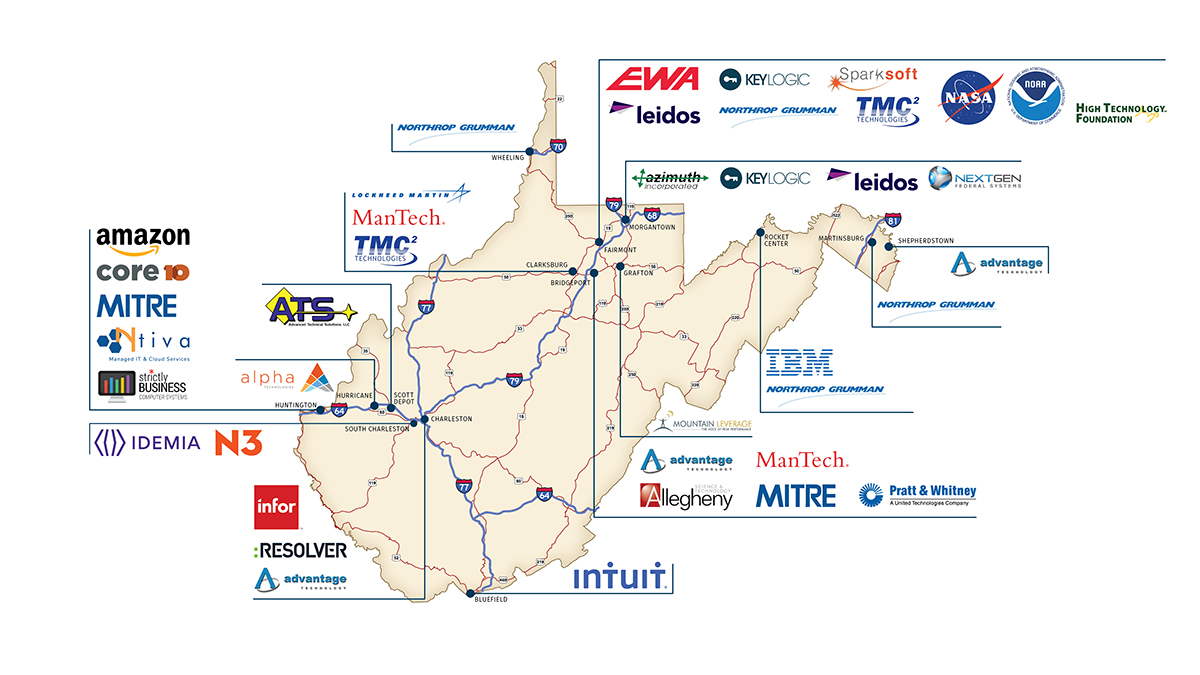 Intuit
Intuit, maker of QuickBooks, TurboTax and Mint, has Prosperity Hubs in Virginia, Pennsylvania, Tennessee and Kentucky and was scouting for a location for its next hub. The hubs employ hundreds of local "customer success experts" to instruct customers on how to use Intuit products. In addition to these full-time jobs, Intuit will offer vocational training to expand community members' expertise, and resources for education supporting youth, adults and small businesses.
The Prosperity Hub communities are chosen based on data across three primary areas: business success factors (where talent exists), community relations factors (community support for economic development) and where it can make a significant difference (where job creation will spur sustainable growth). Intuit leveraged economic data and indicators to select Bluefield, W.Va.
Brad Smith, then CEO of Intuit, is a native of West Virginia who left the state to pursue his career. From 2008 to 2018, he served as president and CEO of Intuit. Under his stewardship, Intuit saw its revenues double and its stock soar by 600 percent. With Intuit performing extremely well, Smith surprised Silicon Valley by handing off the leadership. He remains active in business, serving as Intuit's executive chairman and chairman of Nordstrom.
Smith returned to West Virginia, where he advocates for improving education and innovation. During a policy forum, he said, "We have the entrepreneurial talent, we have the educational institutions ready to help train, and we are ready to work together to quickly realize this success."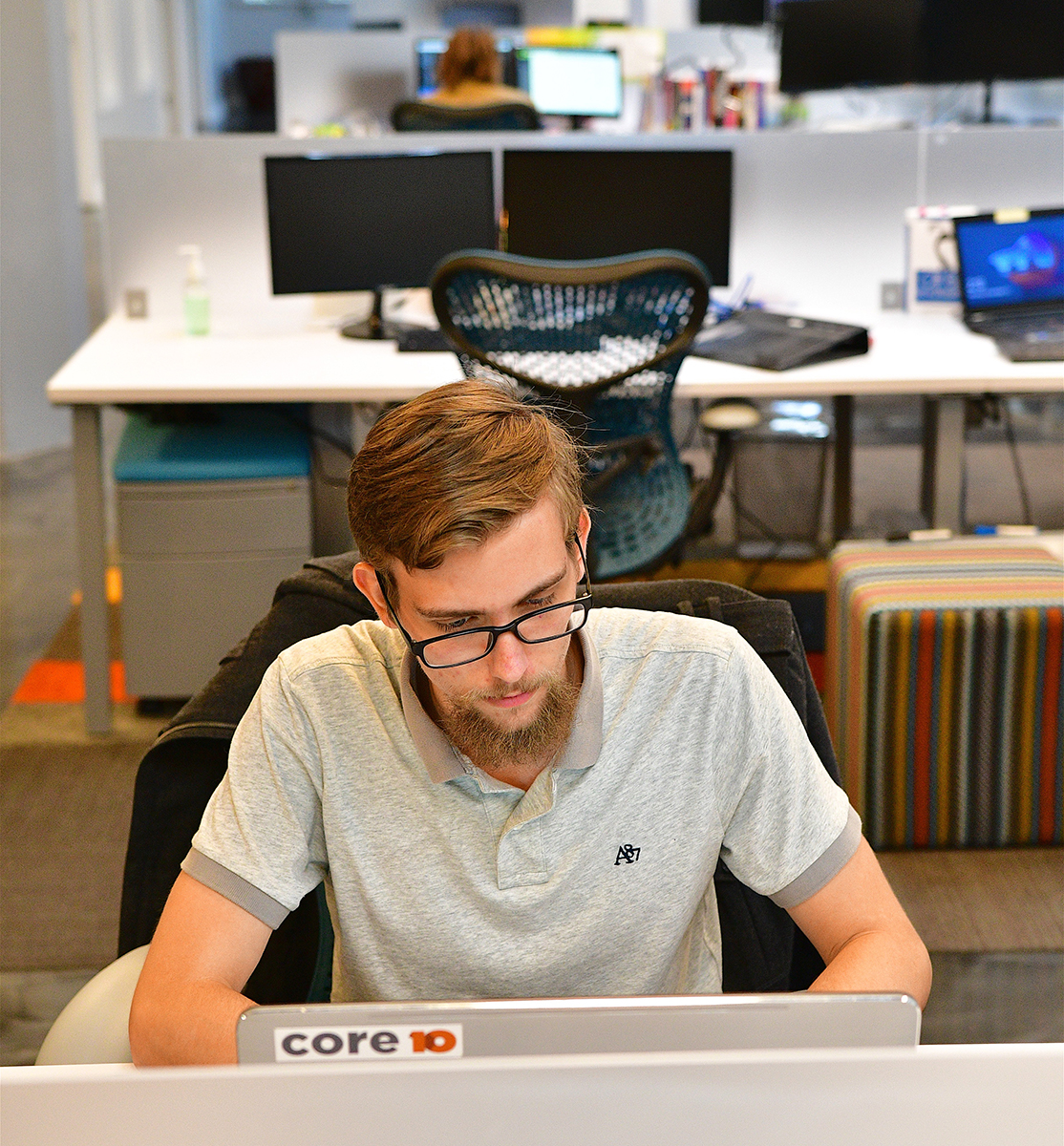 Federal Anchor
Building a knowledge economic sector has been the mission of the nonprofit West Virginia High Technology Foundation (WVHTF) for more than 25 years. The WVHTF strategy focuses on a "federal anchor" approach: recruit federal agencies that 1) have a science and technology-oriented mission and 2) involve federal contracting opportunities for technology companies.
"When these federal agencies come to our communities, they make available federal contracting opportunities worth tens of millions of dollars," said James Estep, WVHTF executive director. "The technology and knowledge-sector companies want to do that work. That creates a business case for them to come here and offer the kind of jobs we want to build."
Several federal agencies occupy the WVHTF I-79 Technology Park. The roster includes the National Oceanic and Atmospheric Administration, U.S. Department of Commerce, National Aeronautics and Space Administration and the Federal Bureau of Investigation. The FBI's Criminal Justice Information Services Division is stationed in a high-tech complex in nearby Clarksburg.
In 2018 and 2019 alone, these anchors offered more than $650 million in contracting opportunities to the community.
The I-79 Technology Park hosts more than 30 businesses with roughly 1,000 employees. These businesses include General Dynamics, Electronic Warfare Associates Inc., FirstEnergy Corp., Leidos, ManTech International Corp., Northrop Grumman, Spectrum, GST, Healthcare Management Solutions LLC and the National White Collar Crime Center.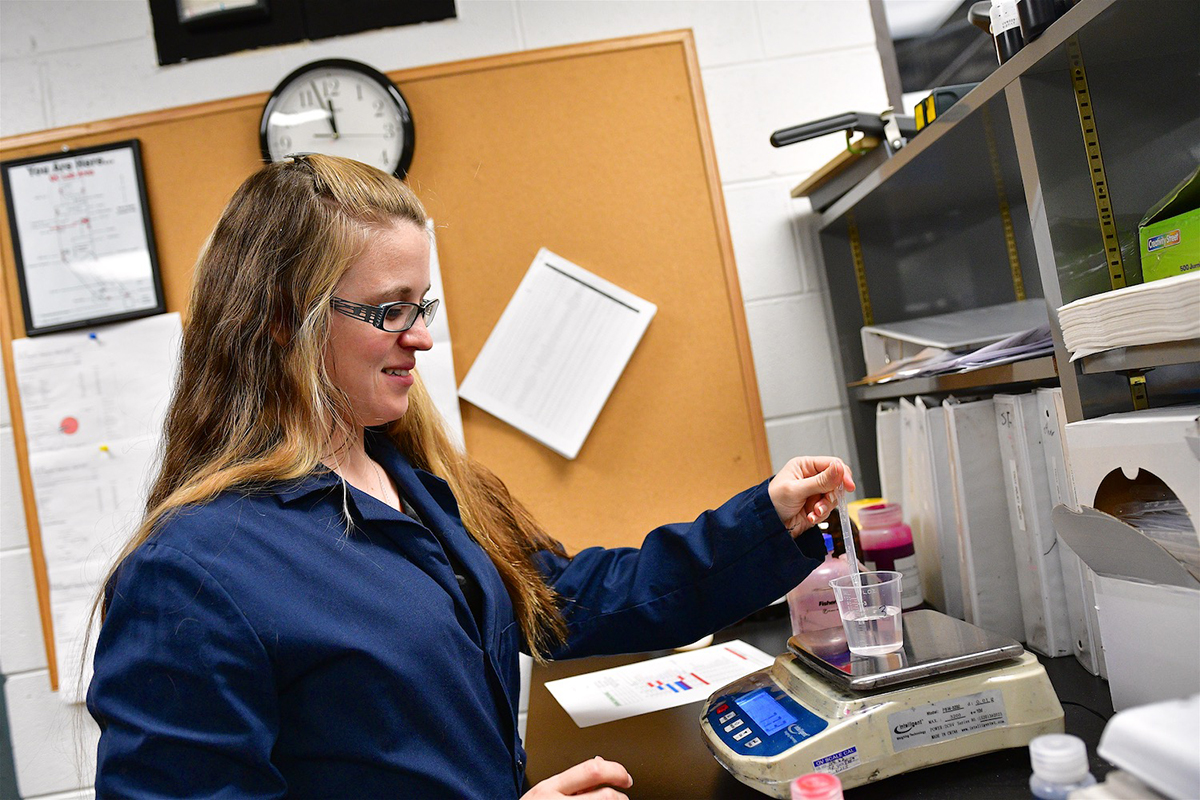 Training Partners
• Infor, the largest privately held enterprise software company in the world, recently opened operations in Charleston, W.Va. The 12,000-square-foot office is set up to accommodate more than 100 employees.
"In late 2017, Infor senior executives sat down with delegations from various states that were interested in forming a partnership with Infor," said Infor Senior Vice President Bill Sullivan. "It became clear very quickly that West Virginia was a cut above the rest. The state had a clear vision for the partnership and it aligned perfectly to Infor's."
The approach brings educational institutions, industry and government together for common cause.
"Infor is partnering with Marshall University, West Virginia University and West Virginia State University to build a pipeline of skilled talent that is trained in software engineering, cloud operations and support services related to Infor products," Sullivan said. These universities are now part of Infor's Education Alliance Program, which provides member organizations access to free software used in business computing, as well as hands-on technical training.
• When managed IT and cloud service company Ntiva acquired a company with tech service employees in West Virginia, it discovered an unexpected bonus.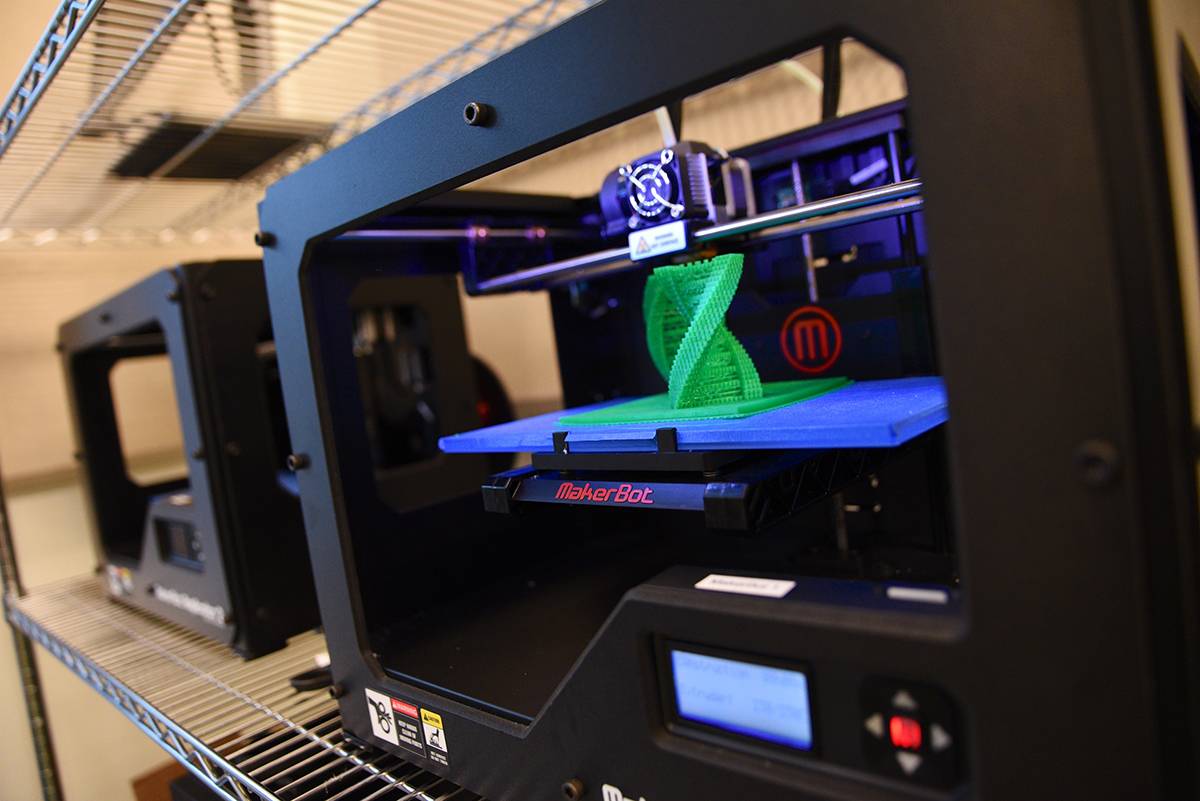 "They showed us there was incredible talent in West Virginia. Their client satisfaction was high and the employee satisfaction and tenure were high as well," said Steven Freidkin, Ntiva founder and CEO.
The company partnered with West Virginia University-Parkersburg to create the Ntiva Service Desk Academy. The school selects second-year students on the path to an associate degree in Computer Information Technology. The students train with Ntiva staff to learn the skills needed to work a technology customer service desk. When the students complete their studies and the 18-month paid internship, they have a degree, real-world work experience and a possible career with Ntiva or another tech company.
"We're excited about this new partnership with WVU-Parkersburg," said Freidkin. "We think this is a unique opportunity to embed an internship program right into the campus, allowing Ntiva employees to provide hands-on training to students in their own environment. This would not have been possible without the tremendous assistance from the West Virginia Development Office, which was instrumental in lining up all the right people to make this project happen."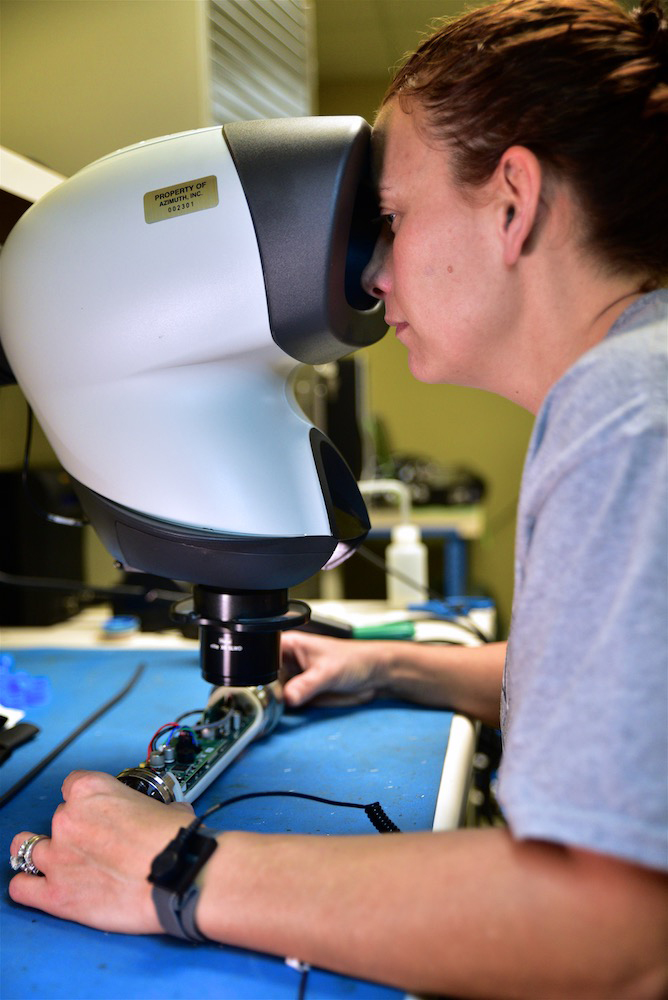 Tech Space to Grow
• Global technology giant Leidos has been working—and growing—in West Virginia for more than 20 years. Recently, Leidos has been awarded multimillion-dollar contacts with the National Oceanic and Atmospheric Administration facility based in the I-79 Technology Park in Fairmont, and the U.S. Department of Energy's National Technology Laboratory.
Leidos operations in Morgantown jumped from 12 to 80 in just 18 months. The company is preparing to move two of its locations under one roof in the WestRidge Business + Retail Park in Granville and leave room for still more expansion. Leidos plans call for its new space, called the Agile Center of Excellence, to become a high-technology hub.
The Agile Center of Excellence will be situated less than 10 minutes from the campus of West Virginia University, from which Leidos has recruited many graduates.
• The WVHTF plans to open an additional 150 acres in the I-79 Technology Park in Fairmont for federal anchor recruitment. As an added recruitment incentive, the WVHTF is also offering free building sites to qualified federal operations.
Tap into West Virginia Advantages
West Virginia has federal anchors, clusters of contracting businesses, operations of giants in the industry and innovative startups. The state's workforce development programs and tech-friendly business incentives are geared to encouraging success, which is why many of the top names in technology work here.
Find out how West Virginia can work for you too. Visit www.westvirginia.gov or connect with West Virginia's economic development officials at 800-982-3386 or 304-558-2234. T&ID
---
Incentives-at-a-Glance
Tax Credit Programs
• HUBZone: Historically Underutilized Business Zone certification gives small businesses a competitive boost when bidding on federal contracts.
• Opportunity Zones: Investors benefit from real estate or business investments in rural and low-income areas and can defer capital gains taxes.
• Research and Development Sales Tax Exemption: Purchases of personal property and services used in R & D are exempt from consumer sales tax.
• Sales Tax Exemption for Certain E-Commerce Businesses: Some computer-related sales of tangible personal property and services are exempt.
Financial Assistance
• Direct Loan Programs: The Economic Development Authority can provide up to 45 percent in financing fixed assets by providing low-interest, direct loans.
Workforce Development Programs
• Apprenticeship in Motion provides free training and support to integrate apprenticeships into the workplace.
• Governor's Guaranteed Work Force Program provides training funds and technical assistance to new or expanding businesses.
• Learn & Earn connects employers with students through colleges.
Data Centers/Manufacturing
• High Technology Valuation Act: Tangible personal property directly used in a high-technology business is valued for property tax purposes at 5 percent of the original cost of the property. Sales tax is eliminated from some purchases.
• High-Tech Manufacturing Credit: Businesses that manufacture certain computers/components and create at least 20 new jobs within one year after placement of qualified investment into service can receive a tax credit to offset 100 percent of the corporate net income tax, and personal income tax on certain pass-through income for 20 consecutive years.
About the Author