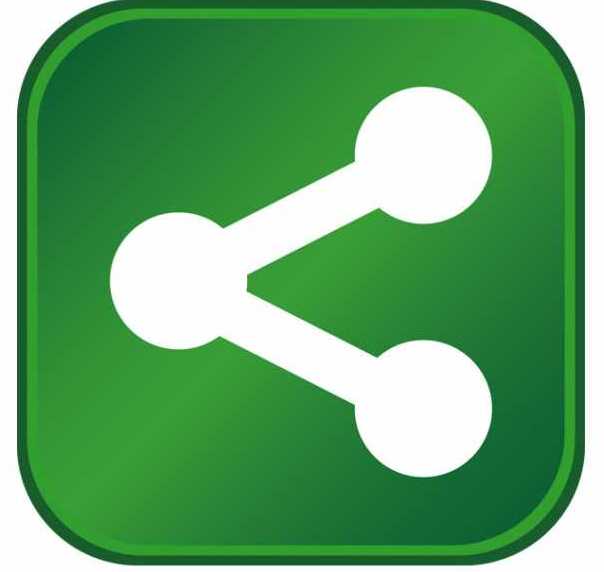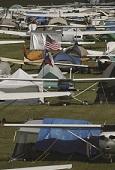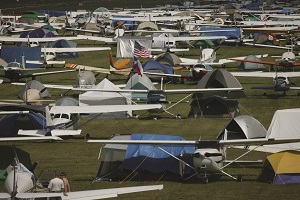 It's no secret that Wisconsin is a national leader in manufacturing. It has the skilled workforce, integrated supply chain and Midwestern work ethic that drives production lines across the state. However, many individuals may not know this long-standing tradition of strength in manufacturing is spurring considerable growth in a related state sector – aviation and aerospace.
Aerospace executives are taking note of the state's ascension in aviation and aerospace and are impressed by the cutting-edge research and development in nanotechnology, engineering, power and control systems and composite materials. Wisconsin also offers aerospace manufacturers the infrastructure and talent necessary to reach the highest levels of production and operational excellence. The state's world-class universities, technical college systems, research programs and innovative companies are providing solutions to industry challenges, including those faced by NASA. The result is a rapidly developing center of aviation and aerospace excellence in Wisconsin around which new business development opportunities are forming.
Aerospace Growth Opportunities on the Rise
The aerospace industry in Wisconsin is projected to grow at a rate of three percent annually for the next 20 years. Even during the recent recession, as the nationwide industry contracted by six percent, the industry experienced growth of 56 percent throughout the state (EMSI Covered Employment, 2012.2). This growth can largely be attributed to the multitude of Wisconsin-based suppliers that serve major aerospace companies, including the more than 140 companies that supply Boeing, as well as innovative aviation companies such as DeltaHawk Engines in Racine and Engineered Propulsion Systems (EPS) located in New Richmond.
Wisconsin has historically been dominant in the engine industry, both gas and diesel, with companies including Briggs and Stratton, Ariens, Mercury Marine and Harley Davidson. And today, companies like DeltaHawk and EPS are contributing to the development and advancement of small, lightweight diesel engines. These companies hope to change the course of general aviation by offering significantly better fuel efficiency than today's gasoline-powered engines. These types of engines are critical in countries that don't have airport infrastructure, such as certain regions of South Africa, India and China, where much of the transportation is taking place by personal aircraft that run on jet fuel. These new engines could help improve air transportation in these non-traditional markets.
In addition, Wisconsin has a robust supply chain that serves the industry. It has the highest employment concentration of any U.S. state in two industries on which aerospace depends – fabricated metal product manufacturing and electrical equipment, appliance and component manufacturing. It also has high concentrations in machinery manufacturing, plastics and rubber products manufacturing and primary metal manufacturing. These manufacturers are committed to producing high-quality, precise parts and are focused on gaining the necessary certifications such as AS 9100 Rev C, ISO 9001, NADCAP and ITAR.
"The aerospace and aviation industry is growing rapidly as a highly valued asset to global final assembly players," said Gail MacAskill, aerospace sector manager of business and industry development at the Wisconsin Economic Development Corporation (WEDC). "Since the history of each part is so well documented in Wisconsin, the end assembly site is able to ascertain exactly where every critical part was made. In aviation, an industry where there is zero room for parts that don't meet specifications, Wisconsin is an important fixture of the supply chain."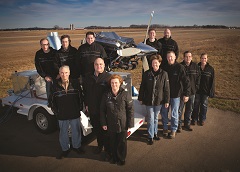 EAA's Lasting Legacy
It would be remiss to discuss Wisconsin's role in advancing the aviation and aerospace industry, without mentioning that the state is home to the Experimental Aircraft Association (EAA). Founded in 1953, EAA is a community of aviation enthusiasts who promote and support recreational flying. The organization is headquartered in Oshkosh and has more than 180,000 members worldwide. Since 1969, Wittman Regional Airport in Oshkosh has hosted EAA AirVenture, a convention that attracts more than half a million people from 60 countries. For a few days in late July, Wittman becomes the busiest airport in the world.
"EAA is synonymous with Oshkosh, and on a global level, people in the industry recognize Oshkosh even more so than Wisconsin," said MacAskill. "With EAA AirVenture drawing in more than half a million global participants, there is significant awareness around the spirit of aviation here."
Employment Opportunities, Research on the Rise
Wisconsin is committed to training highly skilled workers who will help continue to advance the aviation and aerospace industry. The state is home to 17 engineering-related schools with training that spans from engineering certificates awarded by two-year technical colleges to PhD degrees at four-year institutions. In fact, UW-Madison recently developed an astronautics program within its School of Engineering whose graduates are highly sought after by companies in the industry.
Employment in Wisconsin's aerospace product and parts manufacturing sector is projected to steadily grow through 2021, especially within the following positions:
Computer software engineers

Computer hardware engineers

Aerospace engineers

Industrial engineers.
Wisconsin's universities also are helping to globally advance aerospace research, while its engineering graduates are heavily recruited into the aviation and aerospace sector. In fact, Boeing and Northrop Grumman consistently recruit electrical and mechanical engineers from UW-Platteville. In addition, Marquette University and the Milwaukee School of Engineering offer research and development programs tied to aerospace engineering; UW-Stout researchers have worked on the design and manufacture of functional clothing that has aerospace applications; researchers at UW-Platteville and UW-Oshkosh have developed nano-materials that can help with conductivity and weight issues and UW-Milwaukee researchers are engaged in work around composites, sensors, gravitational-wave physics and more.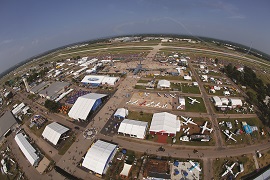 New Industry Developments Elevate State Profile
In addition to the broad and diverse set of Wisconsin companies and universities already working in and supporting the aviation and aerospace sector, there are several other organizations and high-profile projects helping to progress the industry throughout the state.
 Organizations include:
AeroInnovate, an aviation and aerospace networking and consulting enterprise launched at UW-Oshkosh

The Wisconsin Aerospace Consortium

Wisconsin Small Engine Consortium

The Tool, Die & Machining Association of Wisconsin

The Precision Machined Products Association.
A high-profile project, Madison-based Orbital Technologies Inc. (Orbitec) has received multiple contracts from NASA since it was founded in 1988. Orbitec tests its propulsion systems at the Badger Army Ammunition Plant near Baraboo, a site that has been a designated no-fly zone for 75 years. This unique asset has attracted the attention of Sierra Nevada Corp. (SNC), the Nevada-based developer of the Dream Chaser orbital spacecraft. SNC recently announced plans to acquire Orbitec and to add at least 180 jobs in Wisconsin in the next two years, in part through increased use of the Badger Ammunition site for testing.
Aviation and Aerospace Industry Soars
"There's just an unbelievable amount of activity in this industry right now in Wisconsin," said MacAskill. "These new projects will put Wisconsin on the map in the aerospace sector, nationally and internationally."
Together, Wisconsin's universities, companies, skilled workforce, research groups and new developments are contributing to substantial growth of the aerospace and aviation industry throughout the state. And as the sector flourishes, Wisconsin's aerospace achievements will no longer fly under the radar.
---------------------
Article composed by Lee Swindall, VP of business and industry development at the Wisconsin Economic Development Corporation.