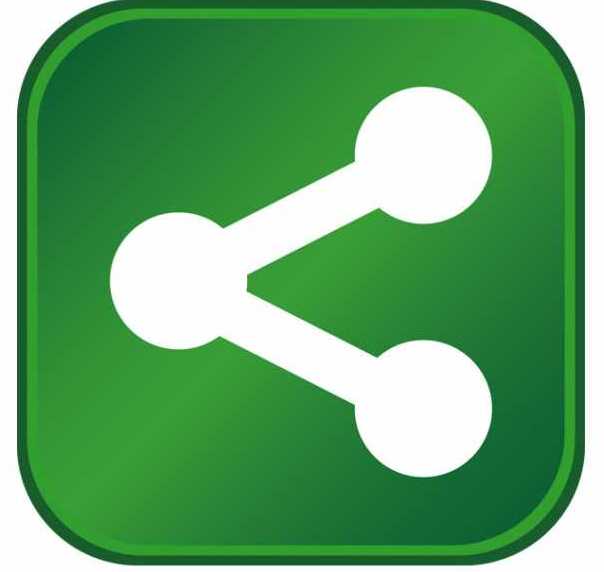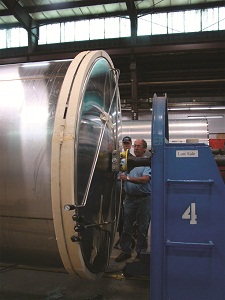 Centrally located in the United States' leading manufacturing and agricultural region, Wisconsin is considered by many as one of the best places in the country to do business. For generations, business leaders have recognized the advantages of Wisconsin's location. Its major ports provide companies with quick access to important markets throughout the country and around the world. Plus, the state's transportation infrastructure allows businesses to distribute goods and services rapidly and reach many markets within one day.
Beyond location, Wisconsin has a hard-working, highly skilled workforce, recognized around the world for its Midwestern work ethic. Wisconsinites enjoy a high quality of life and offer one of the lowest cost-of-living indices in the country. Businesses located in Wisconsin face a very low risk of natural disasters — reducing the risk of company downtime and reduced productivity.
Wisconsin's business climate has made it an attractive location for companies looking to expand, relocate or establish North American operations. The state has established initiatives and policies to boost the economy and has created an environment to help businesses succeed. The state also offers a highly integrated and responsive network of public and private organizations ready to assist companies interested in doing business in Wisconsin.
The Foundation of a Highly Skilled Workforce
Wisconsin recognizes the importance of a skilled and diversified workforce in making a relocation decision. The fundamentals of the Wisconsin workforce start with high school seniors who remain in school longer and top the nation in college preparatory tests. The legacy of Wisconsin's workforce is continuously being reinforced and renewed by its strong school systems.
Wisconsin's commitment to education doesn't end with high school. This was the first state to establish a system of vocational, technical and adult education schools. Its 100-year-old technical college system ranks top in the nation and offers highly specialized degrees to adults across a broad range of industries. Its technical college system and Customized Labor Training Fund serves one out of every eight adults — a rate twice the national average.
Education, Research and Industry Working Together
The University of Wisconsin system is committed to conducting research, advancing the public good, and encouraging entrepreneurial growth and innovation throughout the state. These efforts become new jobs, new business start-ups and other business opportunities.
The flagship, University of Wisconsin-Madison conducts more than $1.2 billion per year in research — spending more money on research and development than any other public university in the nation. No other public institution anywhere spends as much on the transfer of applicable technology to private industry as the University of Wisconsin. That means cutting-edge research is ready to be applied to business every day.
An innovative climate depends on strong protection of intellectual property for a vibrant economy, job creation and the ability of the state's engineers, inventors, scientists and artists to protect their advancements. The established public-private partnerships that take innovation from an idea to market sustain the strong research environment in Wisconsin.
Working for Industry Success
Wisconsin has invested in and become a global leader in several key industries. Companies that can strengthen these industries or build off their resources and established infrastructure will find opportunities to succeed in Wisconsin.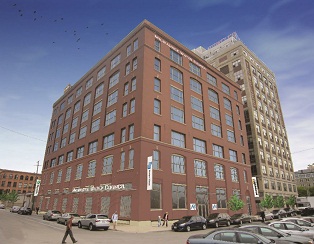 • Smart Manufacturing: Manufacturing in Wisconsin has evolved, just as technology has. The state's rich history of industrial manufacturing provides a foundation for a smart manufacturing future. Wisconsin is ranked second in non-farm manufacturing employment, and the Fox Valley region is home to the highest density of manufacturers in the country. The state is also ranked sixth in the nation in generating manufacturing patents and in the top-10 advanced equipment manufacturing states. This diversified manufacturing expertise creates products for biotech research, energy and advanced equipment, while providing a built-in supply chain for other key industries.

Global manufacturing leaders include: Briggs & Stratton, Harley Davidson, Johnson Controls, Rockwell Automation.
• Water Technology: Wisconsin's location on the shores of Lake Michigan and Lake Superior and its abundance of rivers gives the state nearly unlimited access to freshwater for research and innovation. Milwaukee, the state's largest city, is a world hub of water research where public and private enterprises collaborate. The United Nations has designated the city a world center for freshwater expertise, and the University of Wisconsin-Milwaukee has created the nation's first School of Freshwater Sciences. It's the only graduate school dedicated solely to the study of freshwater. This has attracted over 150 water technology companies and positioned the region to become a world leader in freshwater industries.

Global leaders in the water industry: AO Smith, Badger Meter, Kohler.
• Biosciences: Wisconsin has been making bold discoveries in stem cells, genetics research, influenza vaccines and clean energy for decades. Strengthened and supported by Wisconsin's unique blend of public institutions, private enterprises and public-private partnerships, biotech is already an $8.7 billion industry with more than 400 companies and 34,000 employees.
Global leaders in bioscience: Cellular Dynamics, GE Healthcare, Promega.
• Agricultural: Known as an agricultural center of the world, Wisconsin is innovating and pushing this industry forward. Wisconsin is the No.1 producer of beans, cranberries, cheese and ginseng. It is ranked second for organic production. And it's home to world-renowned artisan cheeses. Just as with other industries, as the world's food requirements change, Wisconsin is adapting and advancing to meet these needs.

 
Global leaders in agriculture: Organic Valley, Sargento, Milk Source Genetics.
In addition, Wisconsin is home to companies that manufacture renewable energy equipment, and leads the industry in healthcare and medical device patents. Wisconsin is creating a climate to make these industries stronger than ever. Its infrastructure and skilled workforce is ready to work for you, and its programs and support systems are in place to make ventures in the state a success.
Policies and Programs for Business
Over the years, Wisconsin has implemented policy decisions and significant organizational changes to realign priorities that are intended to help businesses start and grow their operations in the state. Wisconsin offers customized solutions for businesses relocating to Wisconsin, including industry-focused tax credits and job creation incentives. In addition, foreign direct investment continues to grow as investors understand the value of the state's skilled workforce, market growth potential, and robust infrastructure and logistics.
As part of the state's commitment to helping expand business in Wisconsin, the Wisconsin Economic Development Corporation (WEDC) was created to provide business-focused support and services, partnering with a network of over 600 regional and local entities who share that commitment. WEDC provides assistance to help businesses locate and expand, utilizing state and local resources and programs to simplify the relocation process.
 
About the Author