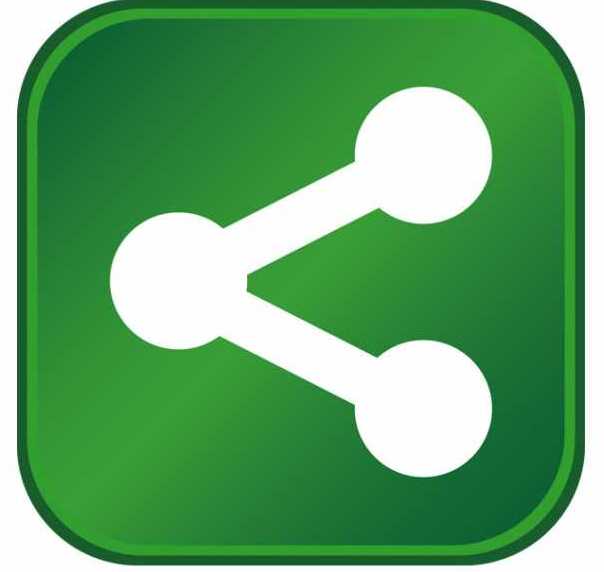 A Commitment To Quality
A strong dedication to quality and a long history of economic stability sets Wisconsin apart as an exceptional place to live and do business. Among its many assets include a diverse and well-developed economy based upon a skilled, adaptable and dependable labor force. This workforce has been developed by an educational system that is constantly ranked among the best in the county. Add to this a solid infrastructure and access to market, and the progressive, pro-business government and it's no wonder Wisconsin is a business commitment you can count on.
Workforce & Education
According to national measures and polls of Wisconsin CEOs, the state's highly skilled and productive workforce is its most important asset. Wisconsin has an abundance of what is becoming an endangered species in some places--people who like to work. Perhaps that's why the largest industries are 5%-20% above the national average in employee productivity. Or why a Rutgers University study found that Wisconsin lost less time due to work stoppages than any other state. Or why the employers pay worker's compensation insurance rates 20% below the national average. Loyalty is another notion still in style in Wisconsin. According to the U.S. Department of Labor, Wisconsin has one of the lowest percentages of employees who choose to leave their jobs.
Wisconsin has been touted as one of the best places in the country to do business, according to Inc. Magazine. "The quality of the state's public education system" is at the top of the list of factors contributing to the state's success. Juggle the statistics, but it's hard to find a smarter, harder working group of people than you'll find in Wisconsin. The insistence on top-quality education shows early on. Wisconsin's commitment to quality education consistently results in public school students that outperform the U.S. average in math, science, and reading skills. Its pupil/teacher ratio averages are exceptionally low and it ranks as one of the top two states in ACT and SAT test scores. In addition, Wisconsin schools are also among the safest in the nation.
The majority of the college students are among the 162,000 in the University of Wisconsin system, which consistently ranks among the nation's top 10 in size and quality. The UW awards the second highest number of doctoral degrees of any institution in the country, and enrolls 4,500 engineering students at its Madison campus alone.
Wisconsin's Technical College System is among the best in the nation. It is divided into 16 regional college districts with a total of 47 campuses and numerous outreach centers statewide. More Wisconsin businesses choose the Wisconsin Technical College System than any other provider for their customized training and technical assistance needs.
The Wisconsin Association of Independent Colleges and Universities (WAICU) represent and promote collaboration among the 20 private colleges and universities of Wisconsin and their more than 55,000 students. Each WAICU member is a nonprofit, fully accredited, degree-granting institution, but each is unique, with its own mission and culture.
Location, Location, Location
A Wisconsin location will give your business close proximity to the major markets of the Midwest and Canada. Ideally situated in the heart of the Upper Midwest region of the United States, Wisconsin has a population of 5.2 million and is within 500 miles (one-days shipping) of:
• 33% of all U.S. population
• 38% of all U.S. manufacturing volume
• 31% of all U.S. manufacturing operations
• 30% of all U.S. business operations
• 36% of all U.S. Capital investment by industry
• 22% of all Canadian population
• 27% of all Canadian manufacturing volume
• 46% of all Canadian manufacturing operations
Encompassing 54,314 square miles, Wisconsin contains 72 counties and 13 Metropolitan Statistical Areas (MSAs). Several major metropolitan areas are nearby in neighboring states. Chicago, IL, for example, is just 90 miles south of Milwaukee and 148 miles east of Madison, the state capital. Minneapolis/St. Paul, MN, is just 90 miles west of Eau Claire.
That proximity to major markets means you'll save money on freight costs and increase the efficiency of your just-in-time production activities. Time to those markets and to markets throughout the world is further reduced by Wisconsin's well-maintained transportation network that includes:
• Highways - The backbone of Wisconsin's transportation system, the state's highway system is comprised of nearly 2,000 miles of freeway/expressway, 12,000 miles of state highways, and 100,000 miles of local roads and streets. Thanks to that extensive network, 86% of the state's manufacturing plants are located within five miles of a highway on Corridors 2020 (a network of the state's high-functioning roadways). Eleven of the country's top freight carriers are based in Wisconsin.
• Airports - In 2003, Wisconsin's 8 commercial airports and 134 general aviation facilities handled more than 122,000 tons of cargo and 4.85 million enplanements (total passenger traffic would be approximately double the number of enplanements). In the past decade, 85% of new or expanding firms in Wisconsin were within 15 miles of an airport capable of handling corporate jets. Additionally, Wisconsin has more than 400 private-use airports, 136 heliports, and 25 seaplane bases.
• Railroads - Rail service to all areas of the state as well as direct connections to major markets is provided by more than 4,200 miles of track. Through the state-funded Transportation Economic Assistance (TEA) program, fast-track financing is available to construct rail spurs for new or expanding industries. Amtrak service carries more than 420,000 passengers each year between Milwaukee and Chicago, primarily for one-day business trips.
• Waterways - Capitalizing on its geographic advantage, Wisconsin's waterborne commerce flows in two major directions to reach U.S. and world markets. Cargo moves via the Great Lakes/St. Lawrence Seaway System to Atlantic ports and via the Mississippi River to the Gulf of Mexico. The state's 15 commercial ports handle nearly 40 million tons of cargo worth approximately $7 billion each year.
• Urban Transit - Inexpensive bus or shared-ride taxi service is available in 69 Wisconsin communities serving more than 75 million riders each year. This cost-efficient transit service has proved to effectively increase employers'' pool of available workers, decrease traffic congestion and reduce parking demands.
The Transportation Economic Assistance Program
Wisconsin recognizes that the ability of its transportation system to serve the changing needs of industry is a major component to the success of its aggressive economic development agenda. The Transportation Economic Assistance Program (TEA) provides Wisconsin the flexibility to make highway and rail improvements that are needed to retain or attract existing or new business. Under the TEA program, the state will pay 50 percent of the necessary costs to assist a variety of transportation-related business development projects.
Business Advantages
Wisconsin is experiencing an economic renaissance. Spawned by experience in a wide range of technology-oriented industries, assisted by the government's firm commitment to economic development, and fueled by an aggressive attitude, a more competitive Wisconsin has emerged. Here are some of the reasons why:
• Wisconsin's business taxes are among the lowest in the country due to property tax exemptions for manufacturing machinery and equipment, computers and computer equipment, inventories and pollution-control equipment.
• Wisconsin provides tax credits for energy used in manufacturing and for R&D expenditures.
• Wisconsin has single-sales-factor tax treatment and 60% capital gains exclusion; no unitary tax on foreign-owned corporations; no inheritance and gift taxes.
• Wisconsin's worker's compensation rates for most industries consistently rank among the lowest inthe country.
• Electric rates in Wisconsin are competitive with other states in the Midwest ; commercial and industrial water and sewer rates are also among the lowest in the nation.
• Wisconsin has one of the lowest cost of living indices in the country.
• A Customized Labor Training Fund and more than 500 technical outreach training locations assist companies in their specific training needs.
• Wisconsin's Technology Development Fund makes grants in support of university and industry R & D for new products and processes.
• The University of Wisconsin receives more research and development money than any other public university in the country.
• No public institution--anywhere--spends as much on transfer of applicable technology to private industry as the University of Wisconsin.
With all of these accolades, it is apparent that Wisconsin is a state without equal. With its thriving manufacturing sector, fast-growing service sector and emerging technology sector, the state supports and encourages entrepreneurialism and the birth of new ideas and companies.
For more information, visit www.forwardwi.com.  
About the Author