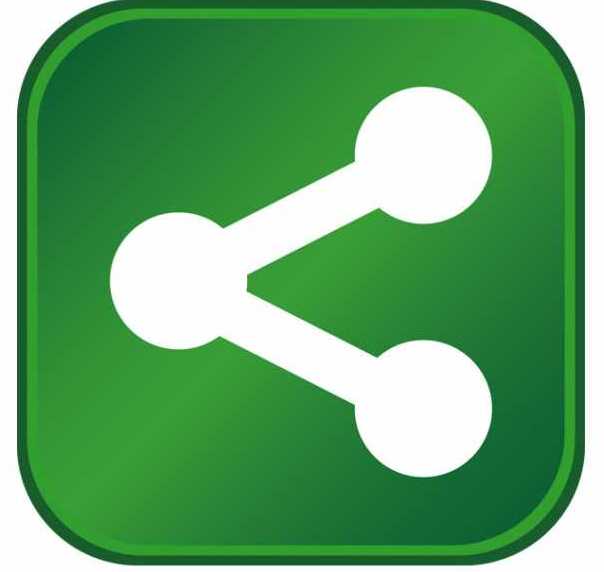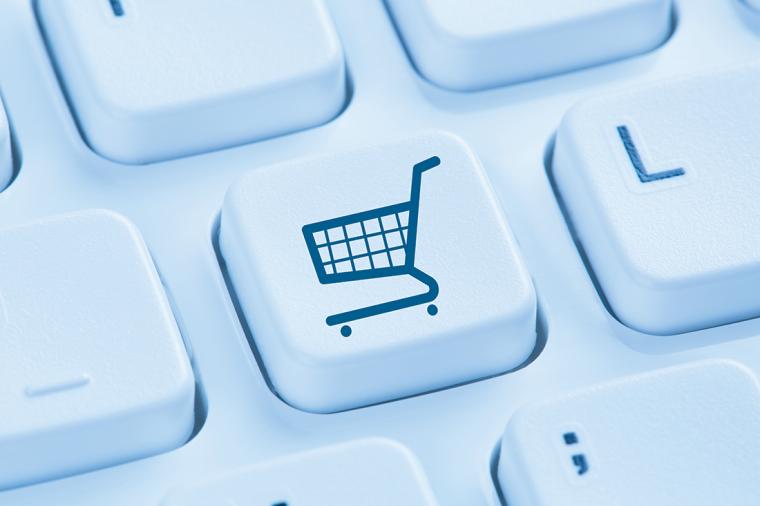 It has often been said that the only thing that is constant is change. The retail industry supports this adage, though shifts in the industry do not usually come with speed, unless the change is due to a quick societal shift. The recent global pandemic proved to be one of those massive shifts as supply chain problems and quarantine led to store closures. This fallout from the COVID-19 pandemic forced change a quicker than expected with a sudden, enormous increase in online purchasing.
Trade Shifted from Local to Catalog to Online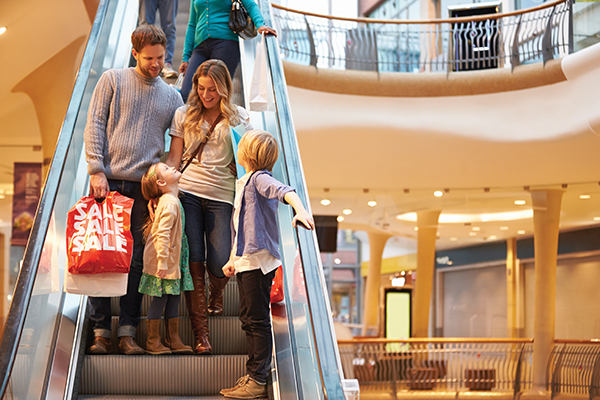 At the beginning of commerce, trade often took place locally. Merchants lived above their stores, with their families residing on the second or third floor of the building. Opening and closing was a simple as walking down the stairs.
The 1950s and 1960s brought change. As soldiers and sailors returned from World War II, the birth of the suburbs took place. With cars becoming more accessible to the average working family, driving to shops become more popular. This spawned the concept of strip malls that later gave way to the much larger regional malls.
Large shopping centers survived for decades, as long as the local market survived and stayed financially healthy.  Remote shopping did exist in the form of catalog shopping (for those who are old enough to remember). For generations long gone, the catalog was the "wish book." It was how remote consumers viewed clothing, tools or even complete kits to build a home. Catalogs were sometimes inspirational, allowing consumers to view items they wished they could afford.
Then came change with the advent of the internet. The Internet has allowed consumers to shop from anywhere with a cell phone or computer connection. Where catalogs had begun the remote shopping process, the Internet hypercharged it, allowing for things like product comparisons and reviews.
The change in consumer shopping patterns and how they make purchases has forced adaptations by the retail industry. Those large regional shopping centers that were the center of entertainment have become targets for redevelopment as the large anchor stores have fallen upon hard times. Smaller establishments that benefited from the customer draw of the larger department stores could no longer rely on the big attractions.
What Do We Do with the Shopping Malls?
Communities large and small that once benefited from the property and sales taxes these behemoth shopping malls brought in are having to determine how to move forward as these spaces become vacant.
Mall property owners have the same troubling issue, albeit from a different perspective. In many cases, they are struggling to fill these large open spaces. They have been missing out on lost lease revenues as previously thriving large retailers and some of their smaller cousins have been shutting the doors on mall-based operations.
Once again, here comes that dreaded thing called "change."
In some cases, once-vacant malls have been granted a reprieve with new lives. The former Wentzville Outlet Mall in Wentzville, Missouri is one such place. During its heyday in the late 1980s, it was a place that drew shoppers from all over the St. Louis region to find bargains. It was an attraction that families planned to visit, often stopping to dine nearby as a way of making a day of it. With the loss of these customers, the shining jewel of the city lost its luster for a time. It sat empty while a process of change and reimagination took place.
But the reimagination did take place in the form of a company needing space for a customer contact center.  A large section of the mall was converted to office space suitable for customer support functions. The building was ideal: parking was not an issue as there were acres of surface parking spaces to accommodate a large workforce. Eventually, a megachurch was added to the property and the former mall was blessed with a new life.
Some large regional malls have not been so fortunate to receive a new life without being reconstructed, and were on the receiving end of  wrecking ball. But communities with a vision are planning new developments on the large tracts of land that once laid under the mega malls. The value is in the land being redeveloped.  Once again, change has come to the retail industry.
New Lifestyle Concepts are Replacing Regional Malls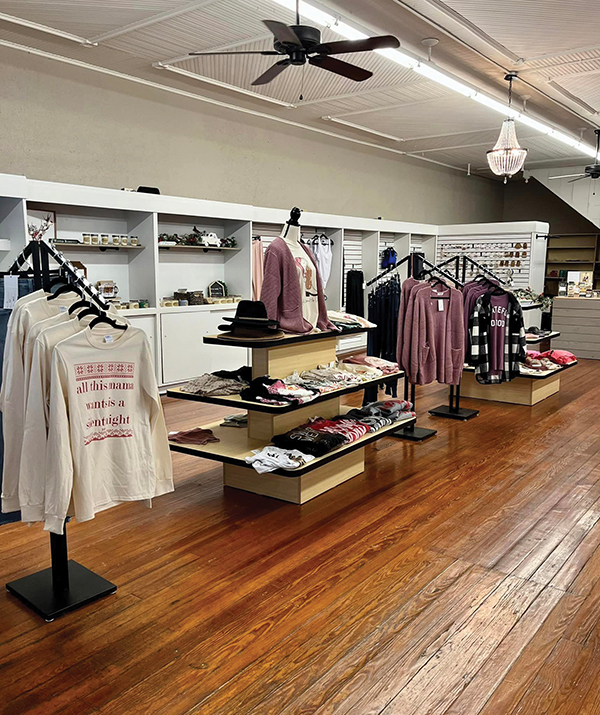 Developments that include apartment housing on the upper floors of buildings with retail and dining options on the street level are becoming the new wave. Add some office space, a fitness center and maybe an art gallery, and you may have a recipe for success, at least until change comes again.
Imagination as to how old spaces and newly developed properties accommodate the retail industry is not just happening with old mega malls. It is happening in downtown sections of communities as well. One example of this is Michigan City, Indiana. Located in northwest Indiana on the shores of Lake Michigan where on a clear day you can see the Chicago skyline along the lake, the town of about 32,000 residents has been reimagining its downtown. Thanks to a years-long project to improve the commuter rail train station that will reduce the commute time to the Chicagoland metro area, the city is experiencing a resurgence that has increased the demand for housing.  With more people moving into the lakeshore community, demand for retail shopping and dining options is increasing.
The economic development agency in Michigan City partnered with local government leaders to develop a vision. The plan is to put in place a new apartment development in the downtown area near the light rail station with designated space for retail shops, dining and activities. The community is seeing a revitalization in its retail industry with new boutiques, galleries and other shops that provide an experience consumers are searching for.
Michigan City has gone one step further. Civic leaders have created an opportunity for retailers to present their regalia in the form of a boat parade. (Yes, a boat parade.) Each year, the community hosts an offshore power boat race along the beach of Lake Michigan. The night before the big race, a boat parade is held through the streets of downtown, accompanied by music and food trucks. The result is thousands of would-be customers on the sidewalks of downtown Michigan City. Area retailers have seen a marked increase in sales during the event.
Event marketing to attract customers to the doorway of retailers is not new. During the prime of life of the large malls, fashion shows, car shows, RV shows and wedding shows were all tricks of the trade to pull in a specific type of consumer and encourage them to walk past the doors of the retailers. Mall management has been using this strategy for years.
Moberly, Missouri, located in Central Missouri, is a community that has recently employed this strategy, much like Michigan City, but without the lake. Wanting to increase business in the downtown area and draw new shoppers to the community, the region's Chamber of Commerce created Junk Junktion, a street festival hosting vendors, food trucks and music. The event had some detractors at first: closing several blocks of downtown Moberly did not draw the favor of some civic leaders and local shopkeepers, though the doubters reluctantly cooperated.  A few years later, the event has grown to nearly a dozen city blocks and includes one of the largest three-on-three basketball tournaments in the Midwest. The event draws nearly 10,000 unique visitors to Moberly's downtown over a two-day period.  As the event has grown over the years, local merchants continue to set daily sales records due in large part to customers coming from several states away.
Internet Technology Benefits Retailers, Not Just Shoppers
Recall the earlier discussion about how the Internet fostered change in shopping habits by consumers. This change was initially painful for some retailers, who needed to reinvent their mercantile presence to accommodate customer wishes. That same technological advancement, however, has ultimately been a benefit to merchants and their trade associations. The advent of artificial intelligence (AI) allows for data to be pulled from cell phones to show retailers what time of day potential customers may be close. Customers in proximity can receive coupons in text messages or emails from a store before they even enter it.
The collection of data is not new. In the days when customers interacted with a cashier at the time of purchase and a request was made for the shopper's ZIP code, retailers were able to discover where customers hailed from. Today's technology allows much more data to be collected, and analysis of this data can yield valuable insights into customer behavior. Even gasoline retailers are collecting information when a credit card is inserted at the pump to purchase fuel. Technology is helping to facilitate change.
The Advent of Hybrid Businesses
Change has even come to the new entrepreneur. Instead of creating traditional brick-and-mortar retail businesses, some enterprising young business tycoons are creating hybrid businesses that mix the best of in-person shopping with internet-based retail.    
The small, rural town of Montgomery City in Missouri had not had a woman's clothing boutique for decades before Belle Eve Boutique opened its doors. The business is a cross between a traditional small-town retailer offering and a twenty-first century merchant. It offers the latest in ladies' fashion and accessories with a mix of candles and spices to appeal to its customer base. The difference lies in when the store is open for business.
Open only three days a week, Belle Eve Boutique maximizes the hours of operation to match the time its patrons are available to shop in the store location. Through the use of social media and the internet, customers can view new items that have arrived and see what's on sale. Orders can be placed online, and items purchased can either be picked up at the store or delivered through the typical name-brand shippers.
Small retailers that are not taking advantage of technology to reach customers in a manner similar to the big national and international retailers are unlikely to be able to compete for the favor of today's customers' preferences.
Creating Convenience Is Vital
According to recent data from industry trade group the National Retail Federation, the five-day holiday shopping period from Thanksgiving Day through Cyber Monday in 2022 saw an increase in the number of in-person shoppers compared to the previous year. Demand is up significantly, setting record numbers over the same period in 2021 according to the report, which was authored in part by the firm Prosper Insights & Analytics.    
The same report stated that although brick-and-mortar locations experienced a nice increase in foot traffic from customers, the online option grew at a slightly slower pace. However, the online option for customers still continues to outpace sales of store locations in the five-day period measured.
Both retailers and communities must have a good grasp of the data surrounding consumer preferences and shopping trends. Doing so will help local merchants succeed and communities thrive.
Small "Mom and Pop" establishments that are not offering an online option for customers to make purchases are missing opportunities. Consumers are looking for something different: they want a personalized experience that is unavailable today from the large mass retailers. Retailers that are willing to adapt to current trends by offering customers options that suit their needs will have the benefit of their patronage. T&ID