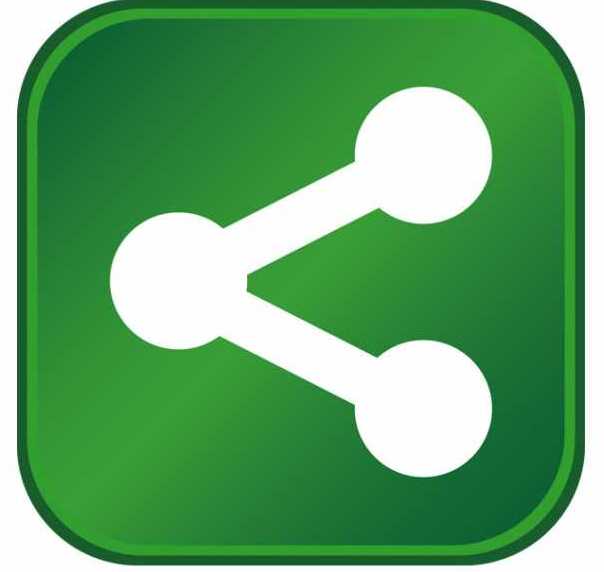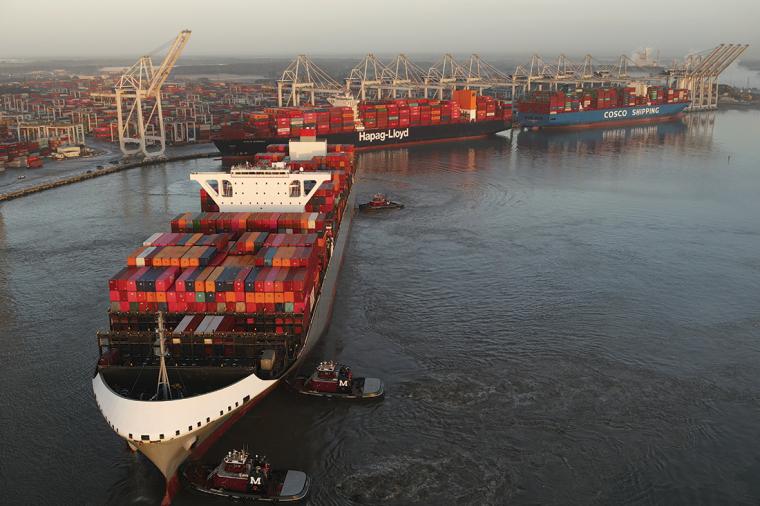 Georgia's pro-business environment is consistently recognized for its supply of development-ready sites, workforce development programs and strong logistics infrastructure. In addition, corporations have found Georgia's low corporate tax rate and access to quality talent to be just a few of the benefits to establishing headquarters in the state.
It's these factors that encourage a diverse array of businesses to create quality jobs in every corner of the Peach State. Georgia smashed previous economic records – including for foreign direct investment – in fiscal year 2022, cementing itself as a leader in development across many thriving industries.
Coming off the previous record year of investment, Georgia Governor Brian P. Kemp announced that from July 1, 2021, through June 30,2022, investments and job creation were up again – reaching 94 percent and 53 percent above prior economic development records, respectively. More than 51,000 jobs were created during that time, and $21.2 billion was invested in expansions and new locations in the state.
Providing top industries with connections to speed-to-market solutions, Georgia streamlines the process of economic development each step of the way.
Speed to Market
Speed to market is among the most important factors in site selection, and Georgia has an abundance of development-ready properties for businesses to choose from. This is in part thanks to the Georgia Department of Economic Development's "Georgia Ready for Accelerated Development" (GRAD) Certification Program, which offers businesses and site selectors a portfolio of pre-qualified industrial sites for which due diligence has been completed prior to a prospect visit.
Though an intensive certification process for property owners, development authorities or other economic development players to complete, having a property GRAD Certified has been proven to work well. Big names like Amazon, Facebook/Meta, Starbucks and Qcells are among the companies that have benefited from choosing a GRAD Certified property in Georgia. When a company can quickly go from purchasing a site to opening the doors of their new facility, it's a win-win.
A Diverse, Skilled Workforce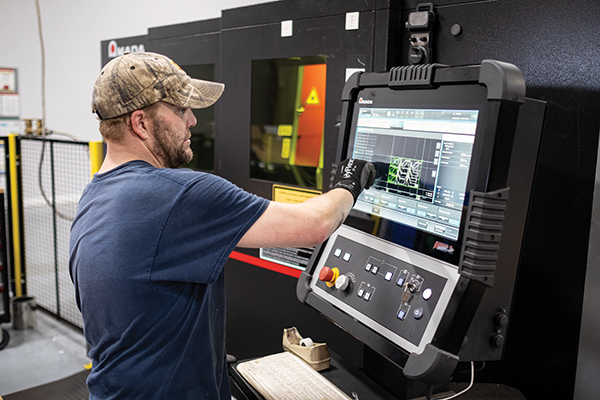 Georgia is defined by its people, and with a labor force of 5.3 million strong, the state offers companies a diverse talent pool in every region of the state. Georgia Quick Start, the nation's number one workforce training program, has trained over one million employees to meet the needs of companies looking to expand or locate in the state. That the program began more than 55 years ago is testimony to Georgia's commitment to workforce development. In conjunction with the University System of Georgia and the Technical College System of Georgia, students receive tailored training for a specific industry or company. In addition, underemployed workers in other fields can undergo training to upskill through the program.
Georgia's strong pipeline of skilled talent is bolstered by a large amount of college graduates coming from public and private universities: more than 132,000 degrees and certificates are awarded to graduates each year. According to U.S. News & World Report, Georgia is home to two of the nation's top 20 public universities, the Georgia Institute of Technology and the University of Georgia, and two of the nation's top five HBCUs, Spelman College and Morehouse College. Georgia Tech is known for graduating the most female and underrepresented minority engineers of any college in the nation.
For decades, Georgia has been ahead of the curve through its commitments to expanding access to college education for its students. Georgia's HOPE Scholarship, the first merit-based scholarship in the U.S., provides tuition assistance to students both freshly graduated from high school as well as those wanting to pursue higher education later in their careers.
The state also works to retain a large population of military servicemembers who retire in Georgia each year. Georgia has the fifth-largest military population in the country, with almost 700,000 former servicemembers and over 101,000 military retirees currently living in the state. In April 2022, Governor Kemp created the first military retirement income tax exemption in state history, which will keep more hard-earned money in the pockets of veterans and acknowledges the value servicemembers bring to Georgia's workforce.
In addition to producing homegrown talent, Georgia consistently recruits new talent by offering a quality of life that is attractive to young professionals, families and older adults.
Headquarters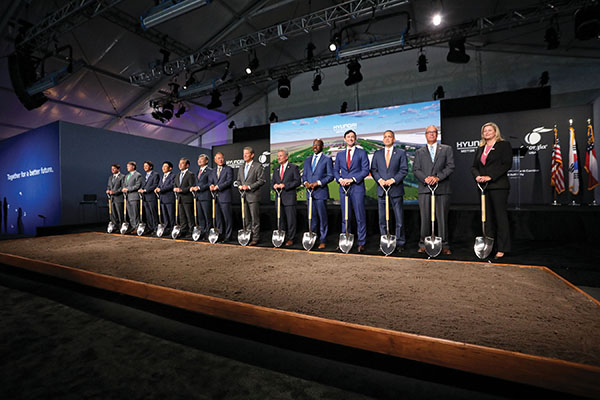 That quality of life is one key factor in why companies are consistently choosing Georgia for the location of their corporate headquarters. The state's low cost of living, diverse and thriving cities, and easy access to mountains and beaches make living in Georgia attractive to both corporate leaders and their employees.
In addition, the state's corporate tax rate sits at 5.75 percent, and new and expanding companies can also earn Job Tax Credits for creating new jobs in Georgia.
It's for all of these reasons that Atlanta ranks third among U.S. cities for number of Fortune 500 headquarters locations, while Georgia is home to 18 of the country's top 500 companies and 33 of the top 1,000.
As Georgia continues to invest in industries such as advanced manufacturing, electric vehicles and logistics, companies in those targeted areas are bringing the heart of their operations to the state. In July 2022, copper foil manufacturer Denkai America announced it will locate a new manufacturing facility and North American headquarters in Augusta. Among other applications, Denkai America's materials are used in the lithium-ion batteries that power electric vehicles. The company is planning to invest a total of $430 million and create 250 new jobs over the next five years.
Leaders in Advanced Manufacturing
Due to a strong logistics network and skilled workforce, Georgia serves as the North American headquarters for many powerhouse companies in advanced manufacturing. With a strong manufacturing presence in the state, Georgia continues to outpace the rest of the nation in 10-year GDP growth, particularly in the manufacturing of machinery, electrical equipment and components, and fabricated metals. Success in several manufacturing sectors resulted in a GDP of $64.9 billion in 2021. The Georgia Department of Labor estimated that there were 411,746 manufacturing jobs in the state in the second quarter of 2022.
That number continues to grow. In just the past few months, Georgia has welcomed investments in advanced manufacturing in industries including electric vertical aircraft, electric vehicle batteries, high-end ammunition, clothing, furniture and building materials, to name a few.
Georgia manufacturers have a unique advantage of having the Georgia Center of Innovation's expert manufacturing team at their fingertips at no cost to the business. The Center of Innovation provides assistance for companies looking to tap into new markets, accelerate product development and engage in strategic partnerships to help propel their business forward.
Electric Vehicle Investments
Georgia has been an established automotive manufacturing center since 1909, when the first automobile was assembled in the state. Over the past 100 years, much has changed about the way that vehicles are manufactured, and Georgia is now poised to lead the way forward in EV manufacturing. In 2021, more than 4,000 EVs were sold in Georgia (a total annual growth of 20 percent) and as of September 2022, more than 42,500 electric vehicles were registered in Georgia.
To meet that demand, dozens of EV-related projects have popped up all over the state since 2020, with both Rivian and Hyundai Motor Group planning to invest over $5 billion each into EV manufacturing, and SK Battery America investing at least $2.6 billion in two battery manufacturing facilities. More suppliers are now flocking to the state to support these EV facilities, further building out the full electric vehicle supply chain in the state. Most recently, Korean lithium-ion battery recycler SungEel HiTech announced its first U.S. recycling facility in Georgia, and Joon Georgia, an automotive parts manufacturer, was announced as the first confirmed supplier for the Hyundai Motor Group Metaplant America.
Logistics Network
To support burgeoning industries like the EV sector and to attract more corporate headquarters to the state, Georgia's leaders recognize the importance of a reliable logistics network. Georgia has worked for decades to provide a seamless system of connected ocean, rail, truck and air transportation that gives companies doing business in the state a unique edge. International companies know they can count on Georgia as a location that is globally competitive for its supply and distribution chains, while homegrown businesses can rely on Georgia's railways, airports and coastal waterways to connect them with the rest of the world.
Atlanta's Hartsfield-Jackson International Airport is known for being not only the busiest, but also the most efficient airport in the world. Georgia's three inland ports provide regions across the state with direct paths to the Port of Savannah and Brunswick. The state's 5,000 miles of rail create the most extensive rail system and largest intermodal hub in the Southeast. Together, these assets mean Georgia is poised to move product efficiently and seamlessly as top industries continue their upward trajectory.
Looking Ahead
With so many new investments and so much support for existing industry, it's no secret why business wants what Georgia has. Thanks to development-ready sites, world-class infrastructure, award-winning workforce training programs and a pro-business environment, Georgia is a national leader in everything companies look for when deciding where to start or grow their business. T&ID